Growing numbers of remote employees increasingly challenge businesses as they look for ways to manage an evolving workforce. New apps simplify remote employee management, making it quick and efficient. The following apps simplify core tasks involving the management of remote workers, so that you can make optimal use of available company resources.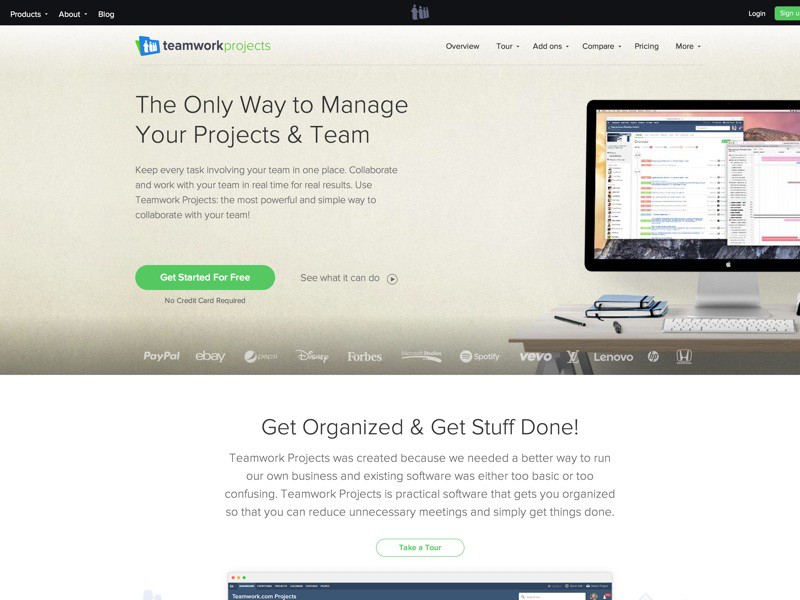 Manage every task relevant to your team in Teamwork Projects, where real-time collaboration helps you achieve great results. The app features a simple interface that makes project management fast and fun. Try Teamwork using a permanently free account that can manage as many as two projects. After experiencing the software, you can choose from six different price levels that scale with your company as it grows.
Track time to increase billable hours and improve the efficiency of non-billable activities. The app supports an unlimited number of users, so your entire team can simultaneously log on work on the same project. Reports that include time sheets and expense reports facilitate management decisions.
Tools such as a timer and color coding highlight activities and improve efficiency. Gantt charts quickly give you an overview of each project and a free standalone desktop chat client improves communication among your remote employees.
Another useful feature is that you can choose an optional domain name for your Teamwork projects or use the default settings for the software. Teamwork also features integration with Dropbox, simplifying file sharing. The emphasis in Teamwork is not on Gantt charts, but, overall, this software does provide a nice set of features and it works with Windows and Mac computers, as well as on mobile devices.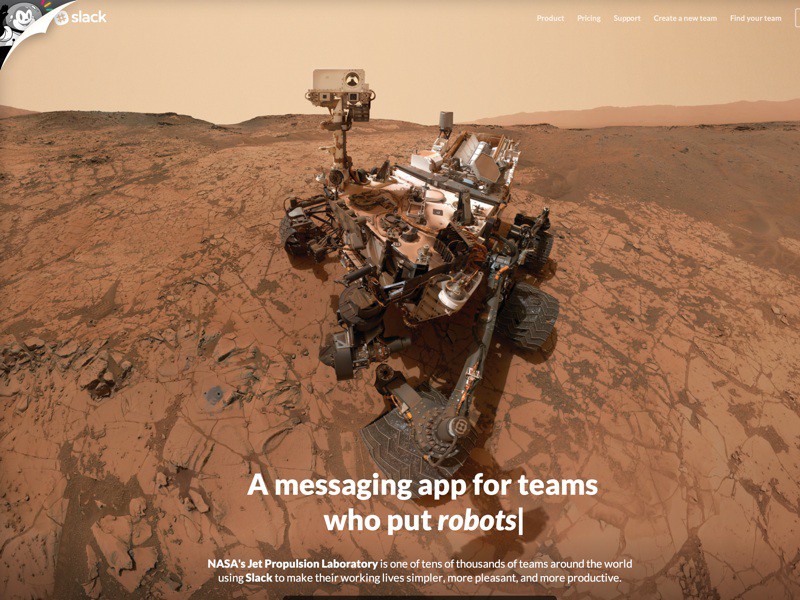 NASA and many large corporations choose Slack for team messaging, so it might also help your business. The app organizes your communications by various channels where teams can discuss designated topics such as particular projects or tasks.
The flexibility of slack means you can configure it to suit the needs of your organization. Private channels within the Slack environment enable some team members to speak with each other while excluding others. Other messaging channels permit participants to contact each other directly.
Get the free version of Slack for small teams or evaluation or chose the pricing level that gives your company the features it needs. Slack works for Mac and PC users as well as mobile users using the Android operating system. No limit to the number of users communicating using Slack means the app can adapt as your business grows.
Other features available in Slack include file sharing and browsing as well as searches that help users locate previous conversations. Online storage associated with your account ensures that your team can always access their data, even when away from the office.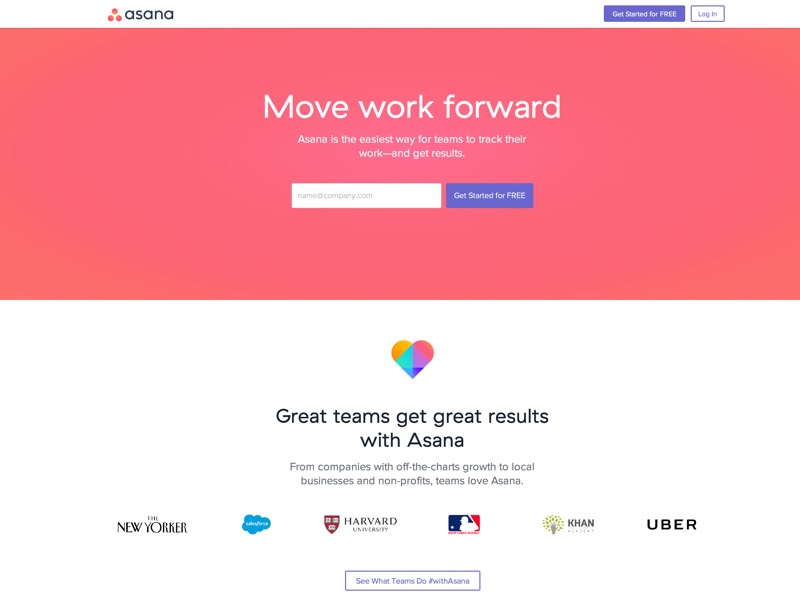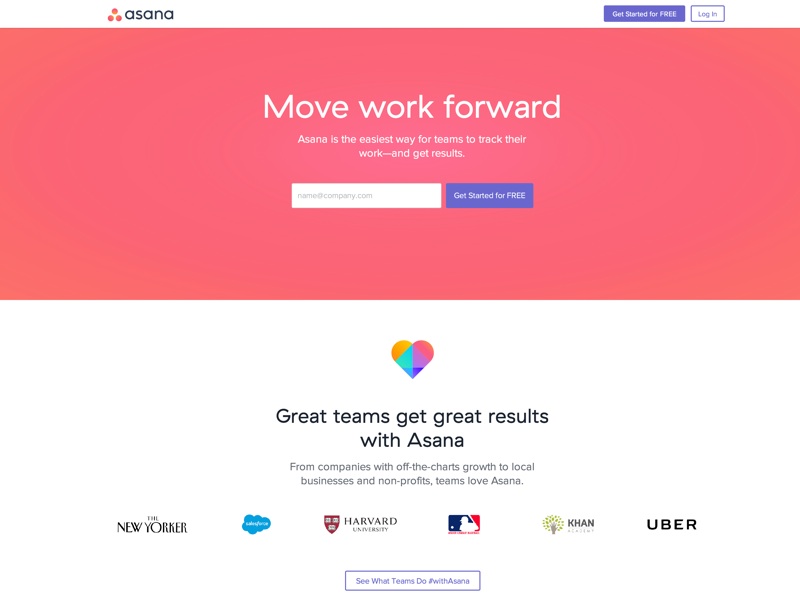 Web-based collaboration using Asana gives your team needed workflow management tools that improve collaboration and productivity. The app works to improve transparency within your organization. Asana tracks projects and tasks and has communications channels that enable people to coordinate their activities as they work.
Asana has tools for task delegation and organization as well as a calendar for scheduling. Dedicated dashboards for projects and to-do lists give managers an overview of all work in progress. Pre-configured templates help you get a quick start with the app, but if you have special requirements, you can create your projects from a blank sheet.
Synchronize your Asana projects with Outlook to update records from your email account. The app also integrates with other online productivity apps such as Slack and Github. You can also connect the software to online storage services such as Dropbox and Google Drive. Teams using Asana can use its guest-user option to collaborate with clients and other project stakeholders while using Asana via a Web browser or mobile apps for Android and iOS.
The free version of Asana supports as many as fifteen users. Add functionality by paying a small monthly fee per user: the premium version provides SSO and SAML and data export and it also gives your team priority support and additional administrative controls.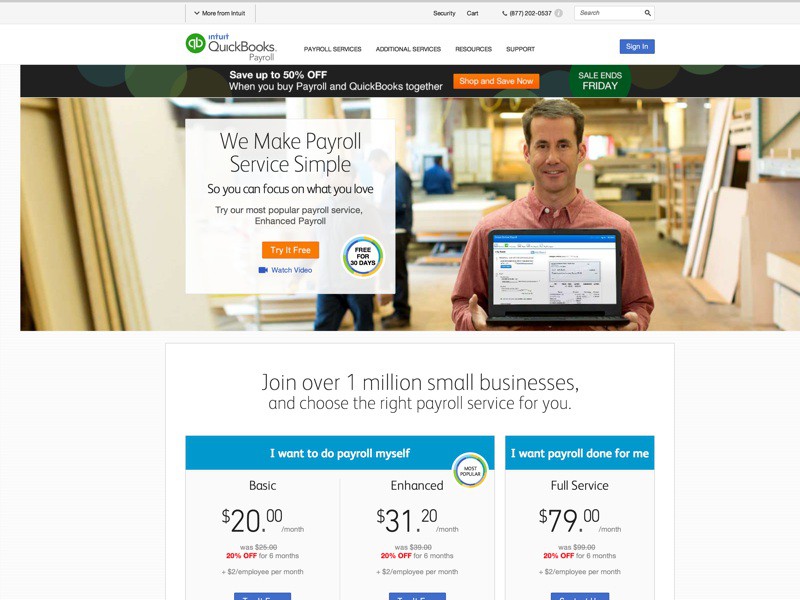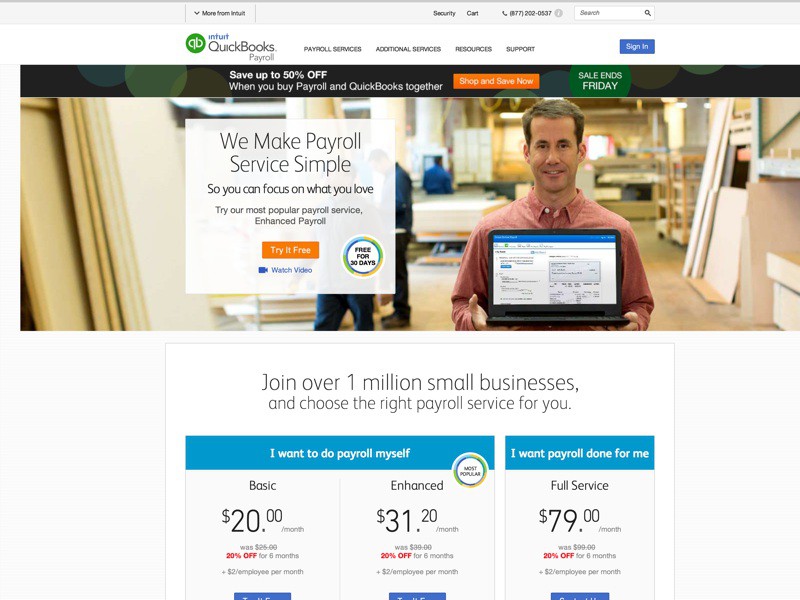 More than one million small businesses use Intuit Payroll to streamline their payroll and reduce costs. The cloud-based payroll processing application lets you pay your employees on time from any place with an Internet connection, and you define your pay periods and other options.
Afterwards, you can effortlessly pay your staff with a couple of mouse clicks. Best of all, Intuit Payroll integrates with Quickbooks accounting software, simplifying the bookkeeping for your organization.
The entry-level service calculates taxes and allows you to process payroll and print checks. For a slightly higher subscription price, you get capability for completing tax forms and filing them electronically, along with your payments. Business owners who want to outsource their payroll can pay extra and enjoy full-service payroll processing by the professionals at Intuit. For more information, check out this handy Intuit Payroll Services guide.
Skype for Business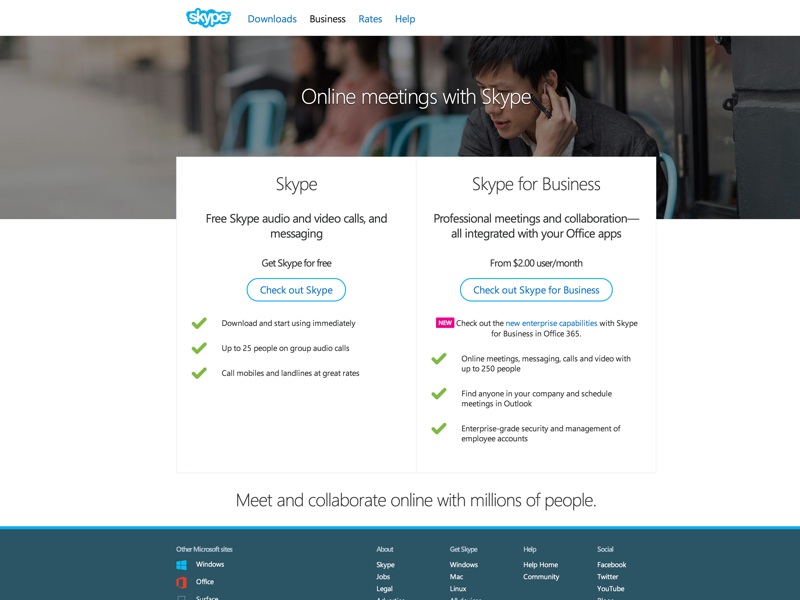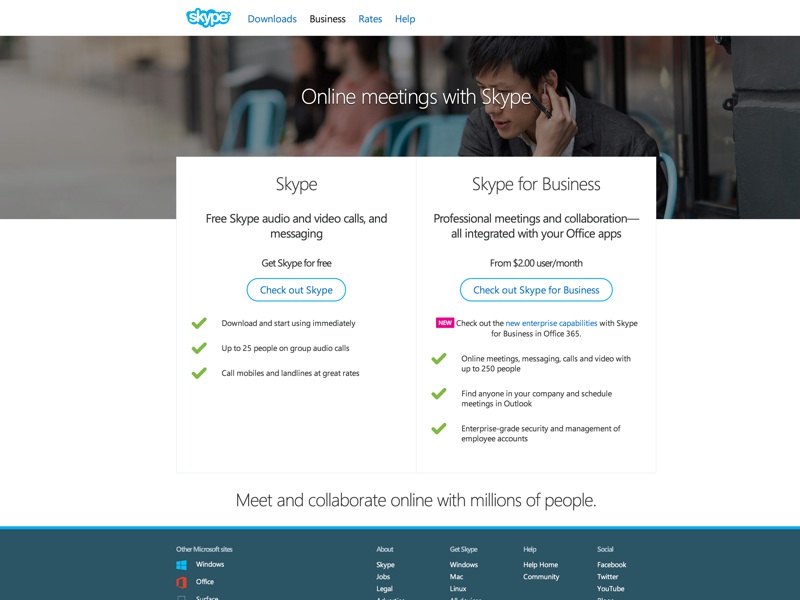 The popular communications app just got better for business. A standard plan for $2 per user/month of this subscription-based app supports every option seen in Skype and much more. For even greater functionality, you can choose one of the Office 365 plans which consists of Skype for Business, 1 TB of OneDrive storage, Exchange with a 50 GB mailbox, and more, all for $5 user/month.
One of the main highlights of Skype for Business is HD video conferencing for as many as 250 users with interactive whiteboards and polls to encourage team participation in meetings and ease creative processes and planning. It integrates with Microsoft Office and provides robust security features.
The app even has built-in text and voice translation, so your remote international workers can participate in group discussions. Skype also integrates with SharePoint and Exchange to enhance the productivity of Office applications through communication and collaboration.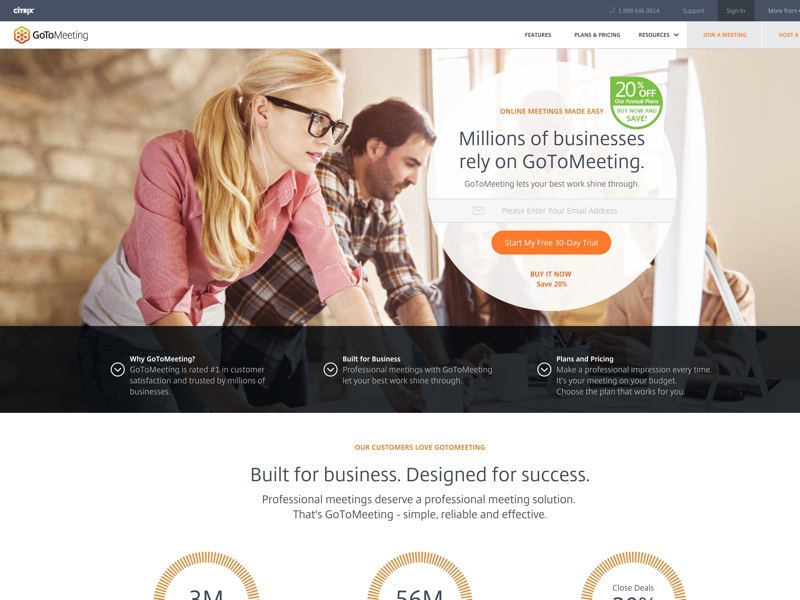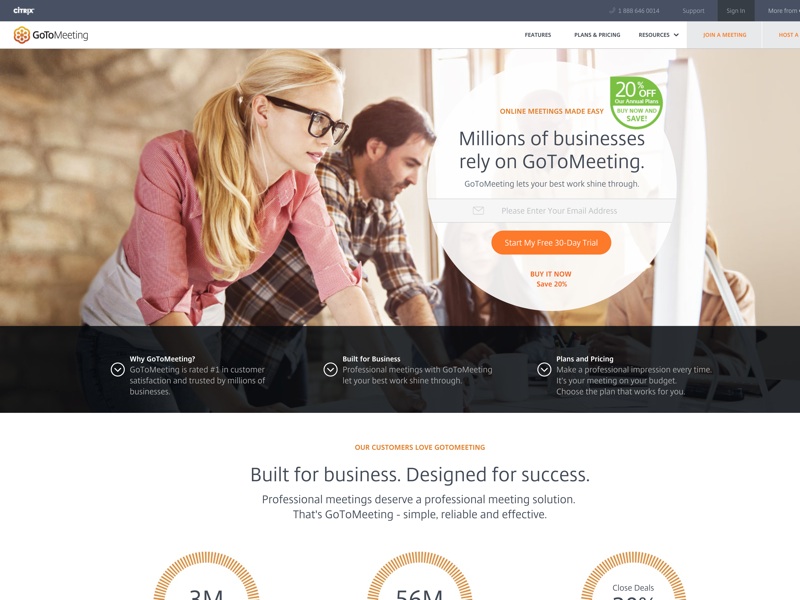 Cut business travel costs by hosting online meetings with coworkers and clients on GoToMeeting. Video and audio conferencing via online and mobile apps make live conversations and events easy. Conduct spontaneous meetings or schedule and promote them in advance.
Create one-click meetings for commonly used formats and launch them from anywhere including from within Microsoft Office and instant messaging tools. The app also supports Salesforce integration and connects to Outlook and Google Calendar.
GoToMeeting has three subscription levels, including a Starter option that supports as many as five attendees. The option provides a private meeting room and features such as HD video and screen sharing with drawing tools. The app integrates VoIP and standard phone audio and an optional toll-free number for attendees. GoToMeeting Pro increases capacity to 25 and adds session recording to the mix. The Plus version allows as many as 100 participants to join your meetings.
The app guides you through an easy process to create meetings that people can join via a custom URL. GoToMeeting encrypts data between the service and attendees, so you can freely discuss any topic during your meetings. As you conduct your event, you can pass control over your keyboard and mouse to participants, allowing full-scale collaboration. Also, GoToMeeting enables some integration possibilities such as, for example, the popular Salesforce.
Track employee time using Harvest, an app that works in Web browsers and on mobile devices through apps. The software provides an interface for managing projects and tracking associated hours worked and expenses. Users start a timer when they begin working on a task and then stop the timer when they finish. You can edit and manually enter time entries to ensure accuracy.
Harvest also provides forecasted resource usage and manages retainers. Generate reports based on a project, client or employee and export them as a CSV for importing into other programs. You can also save your data in Excel or Google Docs and have various add-ons. The app can also integrate Quickbooks after executing a one-time setup.
Choose from four pricing plans to get the features you need. A free single-user option lets you manage as many as four clients and two projects. It enables you to print an unlimited number of invoices and export data.
The Solo program has a small monthly per-user fee and supports as many as three users with an unlimited number of projects and clients. The Basic option increases your capacity to five users and includes the Timesheet Approval option. Finally, the Business option supports up to ten users in its basic form, but you can add an unlimited number of users for additional incremental monthly charges.
Visual Resource Planning via 10,000ft helps you efficiently manage your organization. At a glance, you can see available resources and assign tasks to them in real time. A timeline with interactive scheduling guides your strategic plan for your entire company, eliminating the need for clunky spreadsheets and paper-based planning tools.
A visual "in and out" board lets you check the status of all your team members on a single screen, so you know who is at work and what their current project is. You can also use 10,000ft to track project budgets, and the software integrates with Quickbooks to streamline your billing and payroll processes.