The rapid development of mobile internet has released a wide variety of tools, web apps and freeware which allow us to automate a variety of activities.
Additionally, with so many entrepreneurs and business owners spending a lot of time traveling it's important to maximize productivity by automating as much as possible.
So I wanted to share some of the fantastic tools and apps that I use on a daily basis to make myself more productive and efficient.
The Tools: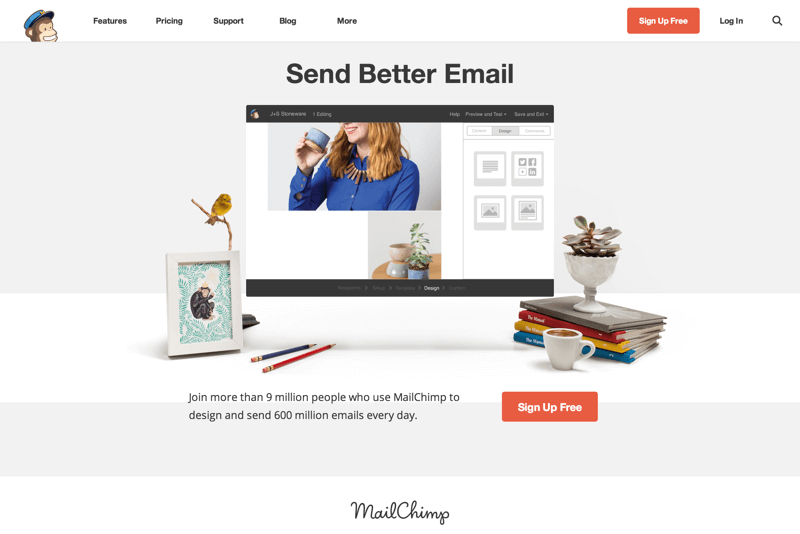 Sending over half a billion emails per day, Mailchimp is a widely used tool by startups and SMEs across the world.
The best part of mailchimp is it's ease of use.
Everyone can quickly learn how to create an email campaign, develop a list of recipients and send newsletters.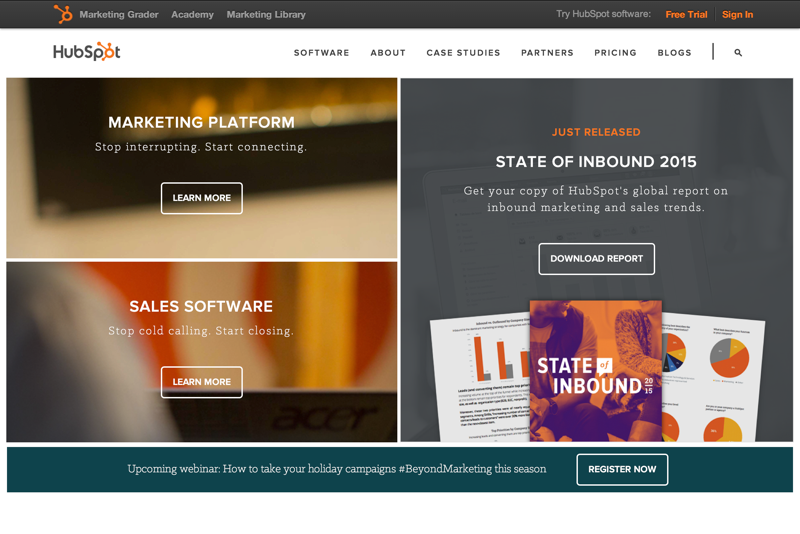 Hubspot is a fantastically comprehensive inbound marketing platform. It offers a wide range of features (some of which overlap ones mentioned here) to help you drive customers to your website.
Apart from the tools themselves, there's also a huge range of documentation which helps you learn more about marketing.
On top of all that they do also have a great community which you can use to ask questions and learn from.
With so many social media platforms out there it helps to have a tool which allows you to schedule posts and Buffer is great at this. You can also monitor and manage the responses that your posts have on each platform.
Buffer's accessible via the web, Play Store and App Store. I used to use Hootsuite but I prefer Buffer due to it's easy of use and simplicity.
From my experience when working with startups, you tend to find that there are thousands of small mental notes which you pick up throughout the day. And, if you're like me, then you want a efficient and simple method of sticking them down.
That's where Evernote comes in. It allows you take notes on a variety of devices and organize them very efficiently. I personally love how well I can categorize and search everything.
I have used this tool for years and it has only ever improved. Google Calendar.
I use it for my personal life and professional, it allows for efficient meeting organization, integrates with everything and just works. Consistently. It's just an all round excellent tool.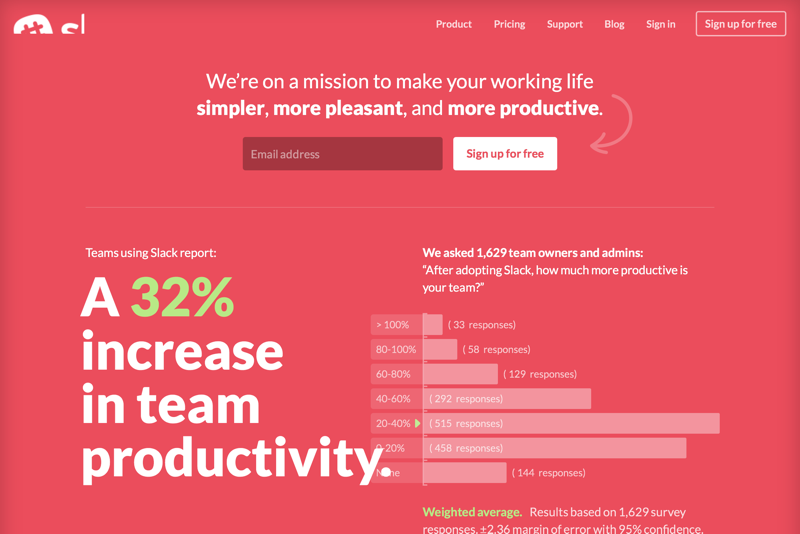 Slack is the most widely used startup communications tool in the world. A startup that pivoted, Slack's virality was born out of it's simplicity.
Slack allows you to really easily communicate with other members of your team in different topics called channels. It also integrates well into most devices and allows you to connect a variety of other tools such as Trello and Google Calendar.
Don't forget to check out all the awesome communities on Slack!
When running a startup you want simplicity and ease in everything you do. One tool that I have used that embodies these characteristics is Streak, a fantastic little CRM tool that bolts-on to Gmail.
They've also recently launched an iOS app!
Customer service can be a make or break issue when it comes to the success (or failure of a startup) and when you've got customers contacting you through multiple platforms, life can become complicated.
Introducing intercom: 'A fundamentally new way to communicate with your customers'.
It allows you to bring all customer communication to one platform which you can use on multiple devices and helps you spend less time on each customer whilst maintaining a high level of customer service.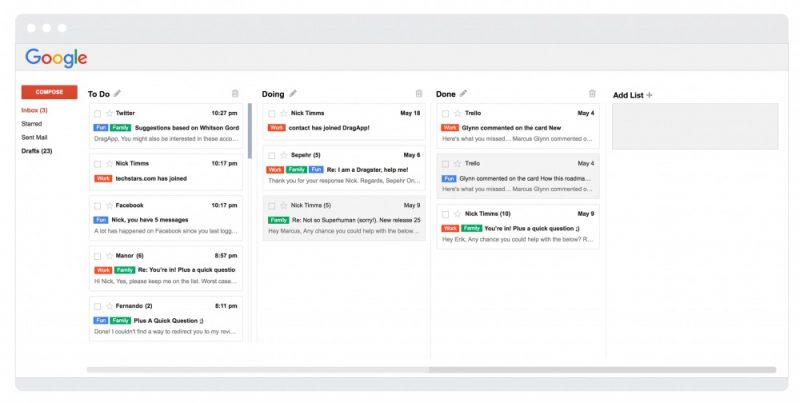 Do you feel like sorting out emails is a chore? Tried folders but they just don't work and are a hassle to use?
Drag is a FREE chrome extension that allows you to arrange your Gmail inbox items like in Trello. Simply create a list for different tasks (i.e. Agenda, To-Do, Done), drag emails to the corresponding list, and you're organized. It's quick, simple, and makes going through emails fun.
Posted by:

Daniel Johnson

This article was written by Daniel from Shoprocket, a ecommerce platform that you can add to your website in one line of code. To find out more, go to: https://www.shoprocket.co/