Last Updated on March 8, 2022
The top coding services listed here, for your convenience, have a number of things in common. They all provide excellent workmanship, their code is clean and reliable, and they offer fast turnaround times. If you have not been satisfied with coding services you've tried before, or this is the first time you have had a need of these services, you should find this list to be a genuine time-saver.
It can be difficult to find a top service provider, since nearly all of them will make that claim. Any one of the hand-picked developers we've listed here would be an excellent choice for you. Depending on your particular needs, you may find one or more that will more closely suit your purposes than the others. You cannot however, make a bad choice.
Sketch to HTML by Xfive.co brings a decade of website development experience, innovation, and customer care to the table. They are an excellent choice for Sketch users who are looking for someone to convert their designs into code.
The Xfive team does much more than accept a design and send a coded solution in return. They will analyze your design, and your requirements, and get back to you with what they feel is their best technical solution; and they will adapt to your specific needs.
Xfive code is W3C valid. The team can convert your design to HTML/CSS pages, or to one of the more popular content management systems, such as WordPress, WooCommerce, Shopify, or others.
One of this team's specialties is the inclusion of modern animations in website pages; you may want to ask them about that. Designing in the .PSD, .INDD or .AI formats? They got you covered for that too.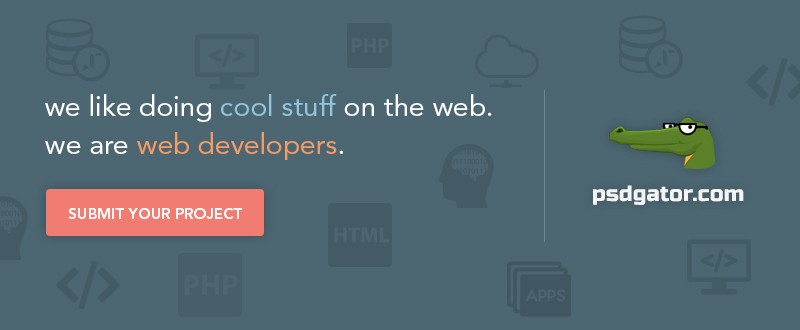 A small team that accomplishes big things. That's PSDgator in a nutshell. Send them your Photoshop, Illustrator, or Sketch design in any of the common file formats. The team will review it and consult with you free of charge. They will proceed with coding, but not until you give them the go-ahead to do so.
The W3C-compliant code you receive will be cross-browser compatible and optimized for performance. It you are looking for mobile responsive design, you can expect a solution that gives mobile device users the user experience they are looking for.
PSDgator specializes in theme design and development, PSD to WordPress conversions, and plugin development. The team also offers support and maintenance services. The green gator is definitely a top choice for your development needs, and the variety of other services they perform.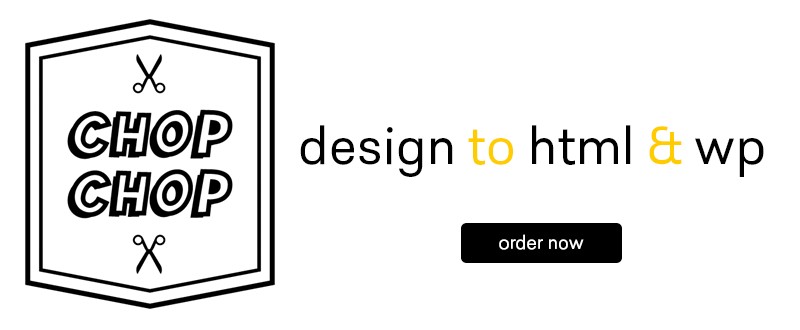 Chop-Chop works hard to make things easy for their clients. Their development teams will work with you every step of the way, including making it an easy task to submit your design and requirements, and getting a reliable estimate in the process. You can either calculate the cost, based on what it is you are looking for, or ask the Chop-Chop team for a quote.
Just send them your design information in any of the usual formats, and they will deliver a hand-coded, W3C compliant, cross-browser, responsive markup in return.
Like the other top coding choices on this list, the Chop-Chop team will suggest ways in which they can make your site outstanding in terms of visual appeal and operation. If you don't like the results, which would be very unusual, they will give you a refund.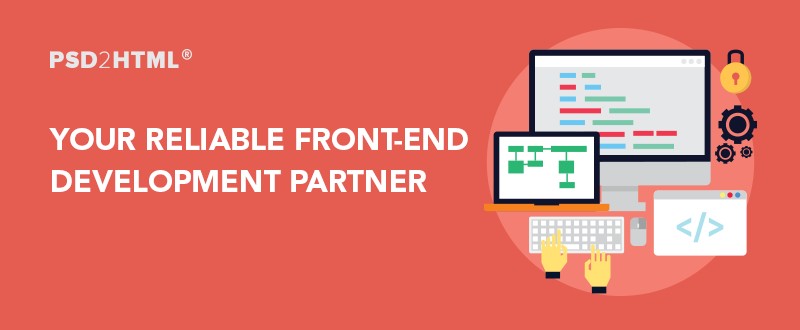 There's a number of reasons why PSD2HTML® is the best choice for outsourcing website coding services:
An unmatched level of experience. Founded in 2005, they have delivered over 75,000 projects to date.
An unbeatable code quality. Whey write dry, lightweight code, compatible with all modern browsers.
The widest range of web development services. They can help you with almost anything from basic HTML and CSS to complex eCommerce solutions.
Of course, this list can go on forever. The bottom line is PSD2HTML® is a reliable front-end development partner, trusted by thousands of customers, from freelance designers to well-established agencies around the world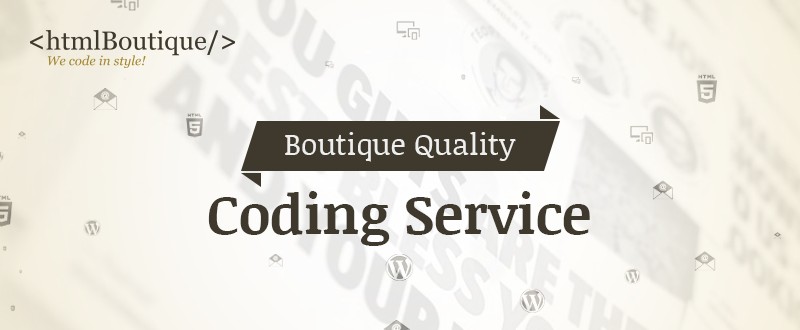 htmlBoutique is a premium coding provider which makes your ideas become a reality. Precisely speaking, htmlBoutique will convert your designs into a pixel-perfect, W3C-compliant HTML/CSS code.
The process is extremely simple and transparent. You upload your files and promptly get a response from a dedicated manager.
The next step would be to have your designs professionally sliced and hand coded according to your needs. You can expect a preview link of your homepage within 1 business day. When all is done and you are completely happy with the outcome, you can pay and download all source files from a password protected server.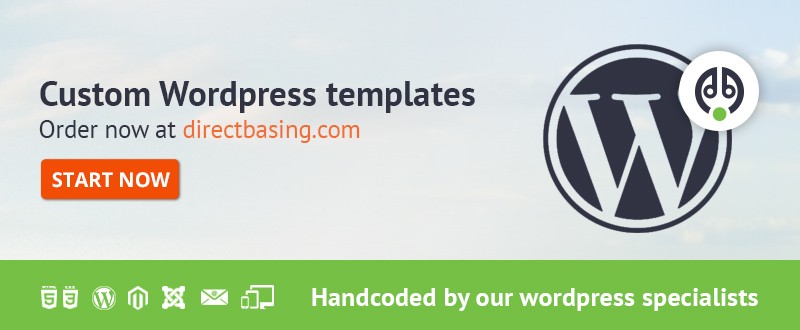 Direct Basing was formed over 8 years ago. They are now one of the premier slicing companies in the world. More than 12,500 projects have been successfully completed for nearly 3,000 worldwide clients in that time. If you are not a proficient coder, let them take on the task. If you are, giving them the development responsibilities will free you up for more design work.
Direct Basing's online project assessment and feedback process keeps you in the loop from the time you submit your design until you have received their deliverable; and they will offer whatever post-delivery support you may need.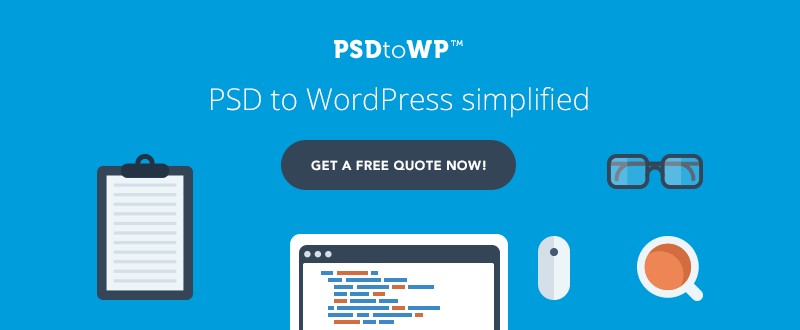 If you're looking for a professional PSD to WordPress coding service, then look no further. Meet PSDtoWP, a team of experienced front-end developers passionate about WordPress.
Whether you're just starting out with your WordPress blog or running dozens of online stores, they've got the solutions to get your site up and running in no time.
PSDtoWP will ensure that everything – from header to footer – is cross-browser compatible, SEO-friendly, fast-loading, and works exactly as you want it to. Plus, they also offer reliable, fast support, and money-back guarantee.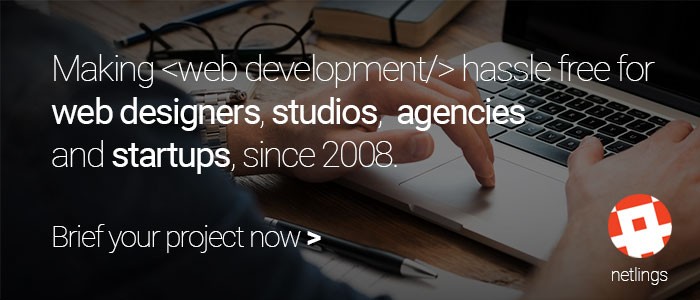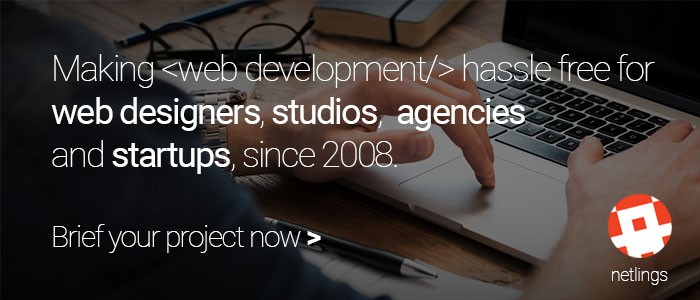 It pays to spend your time doing what you do best, in this case, web design. When the time comes to have your designs converted for the web, the Netlings professional development team will take it from there.
They can convert web designs to markups, websites or web apps, or mobile apps. They will also take care of your Emailing needs, and whether its PSD to HTML, WordPress, Shopify, or one of the other content management systems, and their friendly, customized support is a given.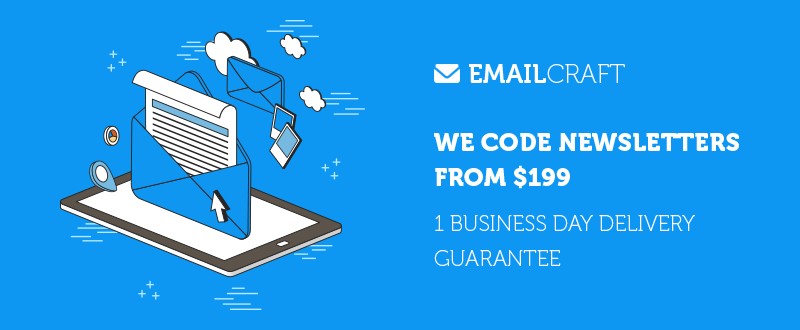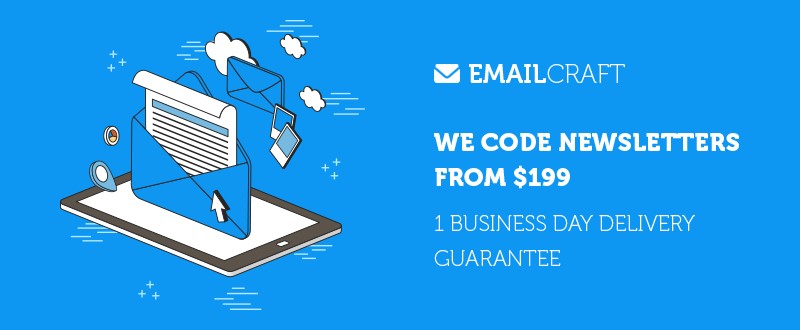 EmailCraft comes to the rescue if you want to turn your custom email design into a high-quality, fast-loading HTML code. In other words, PSD to Email is their thing. The standard turnaround time is just one business day. They will carefully test your newsletter in 37 email clients and 12 mobile devices.
That's right, they use real, tangible smartphones to make sure your email looks just like you want. If you need something extra, like animated GIFs, retina display compatibility, MailChimp or Campaign Monitor integration, no problem! They can handle it, too.
Ending thoughts
With this list, you can quickly find a development team that will meet your every need, and guarantee their results. If you've been using a trial and error approach to find just the right team of professional coders, you can stop right here.
Whether you need a developer who provides a range of services or a specialist, you will not do better than what you will see in this list; especially if having a long term relationship with a reliable partner is one of your objectives.