Last Updated on December 11, 2019
Borrowing money is advertised as a simple and helpful process and in many ways that iteration is true. However, most seem to underestimate the ramifications and financial implications of loans due to how they are advertised as a simple process. Essentially, in borrowing the money you are entering into a legally binding arrangement, whereby you are given the amount of money you require in exchange for you making monthly payments that will eventually add up to the repayment of the total amount of the loan.
In addition to the repayment of the loaned amount, you will also be paying back the "interest" on the loan which is calculated by the interest rate. This rate, always quantified using a percentage, is calculated against the borrowed amount and is also built into the monthly installment. Also, there are legal consequences to defaulting on your payments which include repossession, forfeiture of security, and legal action in a court of law for recovery.
The above are only the legal ramifications and the financial implications of loans are just as significant. Regardless of whether you make your payments on time or if you default until you have to face a recovery suit, you are going to experience a significant financial impact on your life.
Depending on the loan you've gotten, you're going to be paying it off for a set amount of time. Regardless of how your circumstances may change (marriage, children, change of job), your obligation to make the payment will still stand and one must have contingencies in place.
The above elements notwithstanding, borrowing money has become a necessity in today's economic climate. Paying for university and buying a home have become a virtual impossibility and a considerable number of the population has no other option but to borrow money in order to improve the quality of their lives. As such, if one is to borrow money, then it should be done under special circumstances. Furthermore, one should exercise a prudent and informed approach.
With so much liability and financial impact involved, it is only logical that one takes a careful approach and addresses every factor and concern with information and clarity. This guide will aim to educate you on the pertinent elements of loan arrangements, the factors you should consider, and the indicators that lenders look at when they asses a loan application.
So without further ado, let's go!
PREPARATION IS KEY TO GET THROUGH ALL THE RED TAPE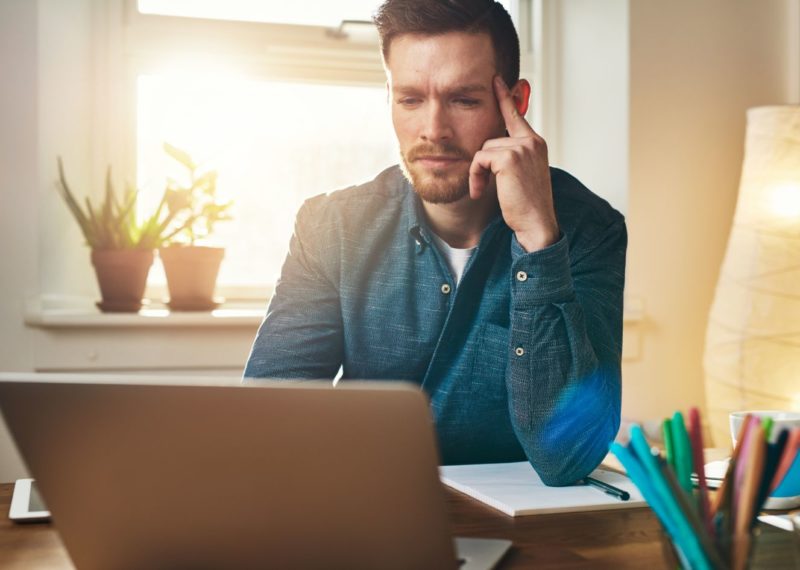 As you can see from the above, loans are a somewhat impactful arrangement, having an effect on financial standing and liability. As such, the formalities involved can be quite extensive and the documentation that you would need to fulfill these formalities is just as extensive. For example, if you're applying for a mortgage for a new house for your family, you'll need to provide, at a minimum, your bank statements, credit report, resume, employment letters, character certificates, bank letters, guarantees, etc.
You could find out exactly what documentation will be required when you speak to your lenders and are discussing different borrowing options. However, before you go speak to your lenders, try to find out what documentation you need by doing a search on the lender's website or on a local internet consumer forum such as Yelp. Take the documentation with you so you're able to have a discussion that is based more on facts than on speculation.
Furthermore, you should also know that loan approvals do take some time. Depending on the type of loan you're trying to get, your approval could take one day or even one month. Patience is a necessary virtue when it comes to loans.
BUDGETING WILL GO A LONG WAY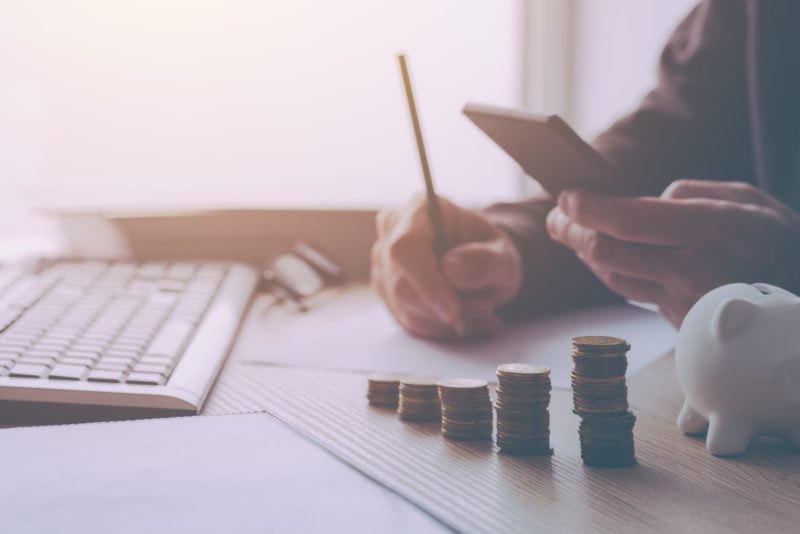 As explained at the beginning of this guide, loans involve a monthly installment that will go towards repaying the borrowed amount and interest accrued. This monthly installment is mandatory and you need to figure out a way to make the payment under any circumstances whatsoever. As such, before you speak to a lender, sit down and assess your budget to check whether you can afford to take out a loan and pay it back consistently for the term of the loan agreement.
In addition to figuring out your budget to make room for a monthly installment, you should also consider readjusting your savings in light of the loan you are looking to get. You should have a separate cushion in your savings to allow you to make at least 3 monthly installments. This is because you want to be prepared for any unforeseen circumstances where your income was to stop, such as being laid off from your job and be able to pay your installments while you look for another job.
You also need to employ a considerable degree of foresight in your budget assessment. Some loans can last for a considerable amount of time and, as explained above, while your other circumstances might change, your obligation to pay off your loan will still stand. For example, you could take out a mortgage to buy a home for your growing family.
However, as your family grows, then so do the expenses and with time come other expenses such as paying for your kids' university. All these other expenses will continue to grow and you need to figure out how to keep the mortgage payment going regardless.
Therefore, you need to sit and carefully assess your budget. If you know a financial consultant who can give you a free analysis, then go on and talk to them as well for some more technical knowledge and opinion. Even if you do not possess any financial foresight, a professional analyst could offer some.
CREDIT SCORE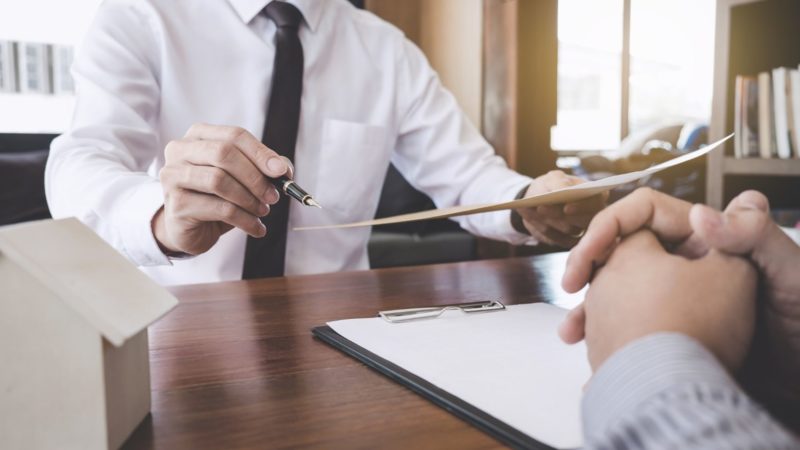 To put it simply, your credit score is an indication of your creditworthiness and the higher your score is, the more lenders are willing to give you a loan. There is no universal algorithm for calculating this score but the factors that are taken into consideration are all uniform and are all relevant to lenders everywhere. These factors include the amount of money borrowed and repaid, payment history, use of credit, duration of credit accounts, the number of outstanding loans and credit instruments, etc.
Your credit score has a direct impact on your loan arrangement as a bad credit score usually translates to higher interest rates, short terms on loans, and a limited amount of money. As such it is vital that you maintain a healthy credit score and do whatever is necessary to improve it.
Checking your credit score is relatively simple and can be done in a matter of minutes. However, maintaining or improving it is a different matter altogether. First and foremost, you need to be punctual with your payments and ensure that you do not default on them.
Paying on time is an indication of reliability and one of the most important factors that lenders look at. So not only does it benefit your credit score, but it will also be beneficial for you when you apply for a loan.
Also, don't be careless with your credit cards and accounts. Only apply for a card if you really need one and contain the number of credit accounts you have. Having a "credit mix" does not do any good and the more accounts you have, the more adverse an impact your credit score takes.
INTEREST RATES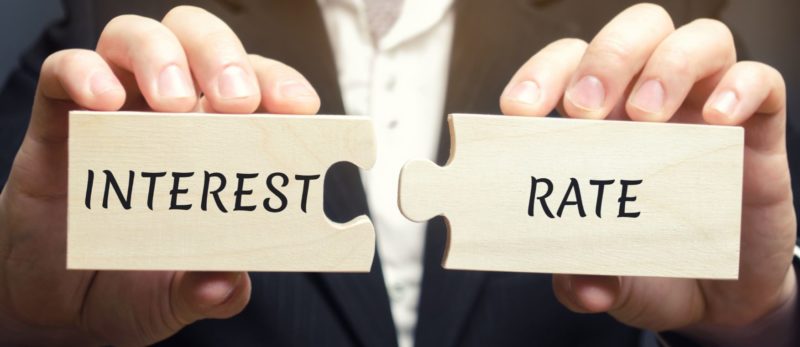 As explained above, interest rates are what lenders charge on loans in order to make a profit. In fact, the interest rate is the only incentive for the lender in extending the loan facility to you as the consumer. Interest is what you'll be paying in addition to the amount you've borrowed.
So if you've borrowed $10000 and the interest rate is 10%, then you'll have to pay an interest of $1000, meaning the total amount you would be repaid over time is $11000.
Long term loans, such as mortgages, tend to have a high-interest rate that also varies from time to time. The reason is that the longer term of the loan is an increased risk for the lender. However, because the interest rate is stretched over a significant amount of time, the impact felt is a lot less.
However, many lenders tend to build in hidden costs, which is why you need to ask your lender to break down the monthly installment so you know exactly what you are paying for under the arrangement. Also, ensure that if there are no hidden charges as advertised by the lender then the same is mentioned in the contract along with the exact specifics of the monthly installment along with its breakdown.
RESEARCH DIFFERENT LENDERS
Market research is quite essential to the entire borrowing process. If you go to one lender, then you won't find a lot of options and you'll have to compromise on your needs. With so much competition in the market, it's smart to explore your options and talk to a few lenders.
You can ask among family and friends if you're looking for a personal recommendation, but considering the sensitive nature of loans and personal finances, it's best if you carry out your research independently. Besides, with the internet, all you need to do is type in something like "cash loans NZ" and you'll end up finding a long list of lenders.
It would be advisable if you started your research with your very own bank though. Ask them about financing options and see what they can offer you. The preexisting relationship with the bank will also help with negotiations as the bank will see it as a positive sign and might offer you some exceptions to the normal loan arrangements they have.
Regardless of who you speak to, make sure that you ask each and every question that comes to mind. Think about all the different factors we've talked about in this article and ask questions that would fill in those loopholes. Ask for breakdowns of costs and charges so you know exactly what you're paying for and nothing untoward is happening under the arrangement.
Don't worry about asking so much as it is your right to do so and the lender's job to address your queries and concerns before you sign a legally binding agreement with them.
If all of this is too much work for you and you're able to afford it, you can speak to a loan broker. These people have a number of financing options on their panel and because of their commercial arrangements with various lenders, they can offer discounts or special deals on financing options, which can include promotional items, memberships, or even lower interest rates.
WHAT IS THE LENDER LOOKING FOR?
Like insurance companies, lenders also look for certain qualities in the applicants they review. Age is one of the factors that have an impact on the overall arrangement of the loan more than it does on the decision of lending money or not. Surveys have suggested a favorable age range for applicants that fall within 28 to 55 years.
It's obvious that a 30-year-old man with no children or family would be better able to pay off a loan than a 60-year-old retiree who still has to look after his family.
Lenders also look at what occupations or professions the applicant belongs to, and have a scale on which they can gauge each individual profession and occupation to assess the repayment potential of the applicant. Again, as is with age, this will not be a basis for lenders to reject an application outright but will have an impact on interest rates and payment schedules.
Furthermore, lenders also look at the employment history of an applicant and will look at it in the same way a potential employer would. If you have an applicant that switches job too frequently and does not stay with one employer for a significant amount of time, then you, as an employer and lender, will not be impressed as this would be an indication of a flaky and non-serious nature. Similarly, a history of gradual growth, with sustained employment with individual employers, is much more impressive and a sign of reliability and willingness to meet commitments.