Gold has always been a very valuable commodity.  It has been around since before AD and has been used to back up many currencies around the world.  There are many ways to invest in gold from investing in the gold companies through stocks to actually purchasing gold.
There are many risks involved.  But, Gold is an investment that will withstand the test of time.  Lear Capital is a company that specializes in the trading of commodity trades such as gold.  Gold is a unique investment that is less volatile than other investments such as stocks.
And, there are a few ways you can purchase and invest in it.
Why is Gold Valuable?
Gold has been valued since early civilization.  It was adored for its luster and beauty.  However, it was also very hard to get and hard to mine out of the ground. Which when something is hard to come by, its value increases.
This was the same for gold. In ancient currencies, the paper money was often backed by gold.  In fact, gold could be easily exchanged for money, but it rarely was.  This is a long-gone fact of paper currency today, however.
Our current economic system is backed by a currency called fiat currency, which is currency backed by the strength of the government.  Fiat currency replaced the gold standard currency in the US in the late 19th century.
Where does the demand for Gold come from?
The largest demand for gold is in the jewelry industry.  50% of the demand for gold is actually in the jewelry industry, which the rest is made into coins and bullion mostly for investments.  Gold is also a very good conductor, so you can find it in electrical components as well.
The investors of physical gold are usually individuals.  However, they can be central banks as well as exchange-traded fund groups.
How do you determine the worth of gold?
The demand for jewelry is fairly consistent, even in poorer economic times.  However, as the lower economy goes on, the demand may go down as well.  But, the investor sector of the market will go up in down economic times.
Fear drives people to be more cautious with their investments.  This means as the stocks fall the price of gold goes up.  This cause and effect type situation is why gold is a good thing to have in your portfolio.
It rises as others fall and when others rise, it doesn't have as big of a fall.  You can track gold's ups and downs on Lear Capital's website.
How much gold is out there?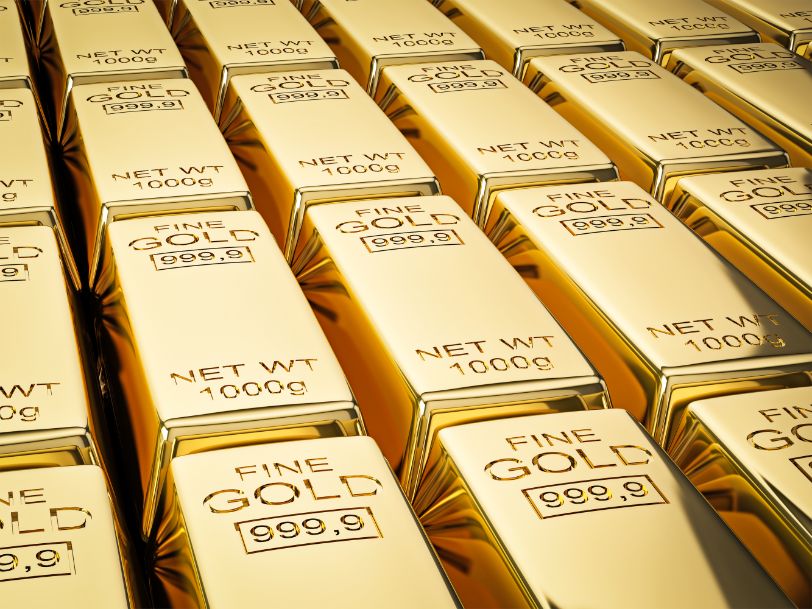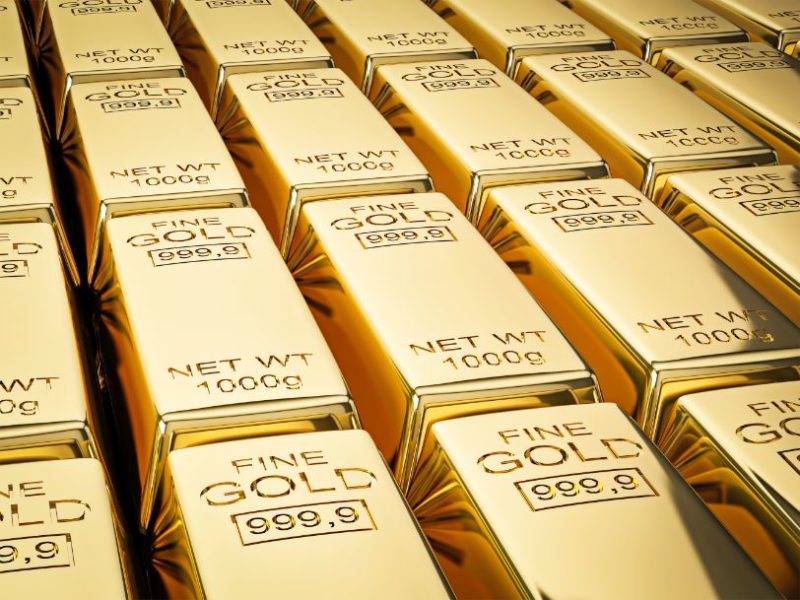 Gold is actually pretty plentiful in nature.  However, it is very difficult to extract.  And, if only small quantities are found it could cost more to extract it then it is actually worth.  Which means it is a bit different in how much gold the planet has vs how much is actually available.
It is estimated that there are 190,000 metric tons of gold that have already been mined and 54,000 metric ton that still needs to be mined.  This is a rough estimate from the World's Gold Council.
However, if we have advancements in the extraction, that number could go higher.  There are pockets of gold that have been found under the sea.  However, these pockets are too costly at the current price to mine.
But, if the price was to get high enough or if technology advances it would be worth it.
How do we extract gold?
We could always do it as they did in California and pan for it.  However,  it is more common in recent years to mine for it.  Mining for gold though is usually a bi-product of actually mining for other minerals and finding it.
Often times the gold is mixed in with silver and copper.
Some miners are after gold and continue to have that same gold fever then had in the gold rush.  These miners take huge risks with little rewards until the mine is functional and gold is found.
Developing these minds is very time consuming, costly and dangerous.  Some take a decade or more to start and complete, to give an idea of the time frame.
How does Gold fair in a down market?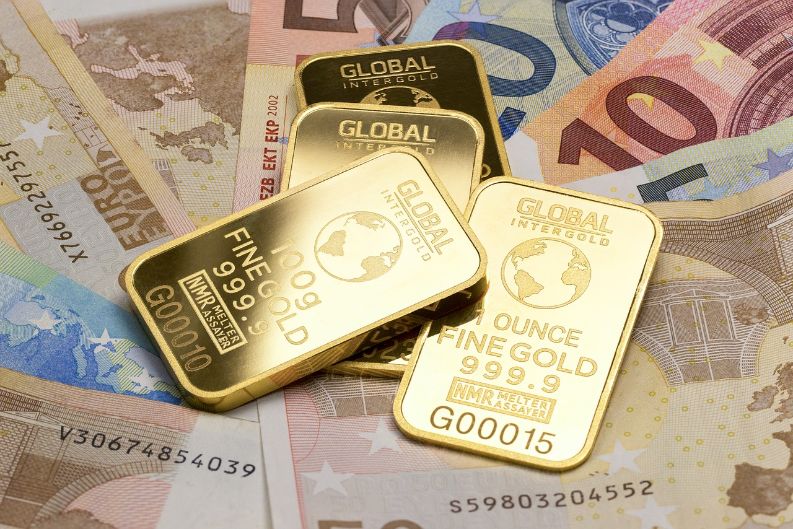 During the recession in 2007-2009, the S&P fell 36% but the price of gold rose 25%.  This is the most recent example we have to date.  It does depend on the type of investment you make into gold, however, this is a great example of what gold does during poor economic times.
Types of Ways to Invest in Gold
There are various options to invest in gold.  Some are the actual purchase of gold and some are through stocks and other ways.  For example, Jewelry is a way to obtain gold, however, it has its risks such as low quality as well as high markups and hard to resell.
There is physical gold that you can purchase from Lear Capital, this is in the form of coins or bullion.  Lear Capital has a coin encyclopedia that will tell you the value of each of the coins as well as what the cost of gold is at the moment.
Retirement Living gives you an overview of Lear Capital's gold IRAs, costs, and distributions.
Lear Capital has an entire online store where you can literally purchase these different coins easily and have them shipped to you.  You will have to have a safe place to store them.  However, they are yours and you can use in down economic times should you need to.
You can purchase Gold Certificates and Gold ETF's, which is different than actual physical gold.  These are done through a third party and are only a piece of paper that states you own gold.
However, if the economy turns you may find that you and many other people own the same piece of gold.  This is a little riskier than getting physical gold from Lear Capital.
Other ways are buying up gold mining stocks.  These are found on the stock exchange and offer people who are interested in the mining of stocks to get a piece of the excitement.  Again, not as safe as physical gold, but an option.
Of course, there are always the IRAs that are exclusive to the gold-related manufacturers, miners and alike.
What is the best way for a beginner to get started?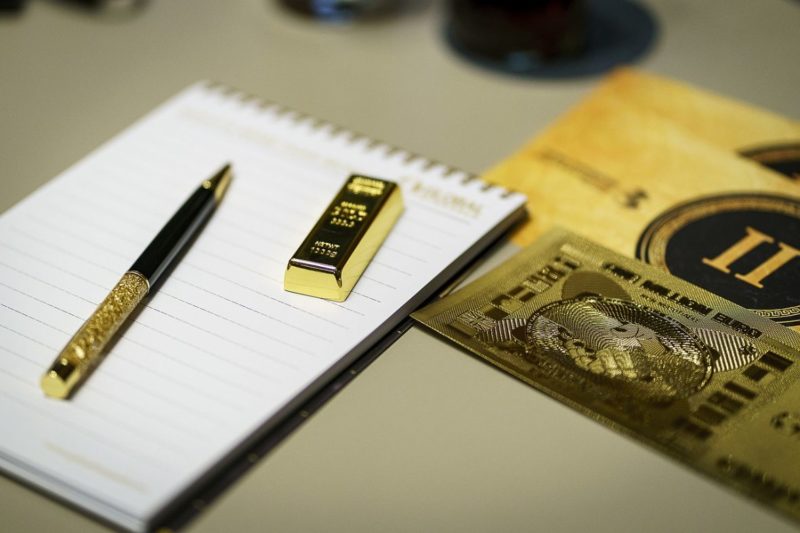 There is no best way.  Each way has its pros and cons.  So, deciding which is best for your situation is up to you.  There are many ways to invest in gold and you can get started with very little upfront costs.
However, you shouldn't always just invest in one piece of the puzzle but should look at the overall picture of your portfolio.
Of course, there is a ton of information out there on the investment of gold.  Which, when you are thinking about investing in gold you should take into account.  Do your research, ask questions and determine what is the best solution for you.