Last Updated on March 3, 2023
I think we can all agree that personalization is key to marketing that converts your audience into customers. Just like you, they are people with needs, wants, hopes, and dreams.
Now if only there was a way for you to tap into those desires.
Thankfully, it's now possible through account-based marketing!
ABM creates messages based on the specific needs and attributes of a target account. As a result, it gives you the opportunity to serve a target audience better.
Optimizing your account-based marketing tactics engages your target audience with your content much easier!
So how can you, as a brand owner, implement ABM in your overall strategy? Below are examples of successful ABM campaigns that should inspire you to come up with the best one for your business.
Terminus – Highly-targeted educational content
Creating demand for your products and services is of utmost importance. One way of doing that is to produce high-quality content that centers around your target account.
Educational content such as infographics, webinars, and whitepapers are proven assets that engage a target audience.
In the Terminus' blog, for example, they featured a HubSpot keynote presentation that talks about scaling a business – a topic that is highly relevant to Terminus' target audience.
The approach is similar to content marketing but on a more competitive playing field. By recognizing HubSpot in a blog post, they shared valuable information with their audience. More importantly, they introduced themselves respectfully to the target account.
T-Mobile – Comic book campaign
Building relationships is the focus of account-based marketing instead of collecting leads. It opens the doors for creative collaborations between like-minded partners.
GumGum, a company specializing in computer vision technology, was helping T-Mobile roll out their unlimited data plans. For this campaign, the company spent months coming up with ideas to show people how T-Mobile can work for them.
Upon their research, GumGum found out that John Legere (T-Mobile's CEO) has a fascination with Batman. Using this information, they thought that creating a comic book was the best way to proceed.
True enough, their efforts paid off. Within hours, Legere reached out to GumGum to praise them for their work and set a meeting.
McDonald's – Burger kit
Tagging or mentioning a prospect on social media may help your brand get noticed. But how do you stand out when you're targeting a Fortune 500 brand that is well known all over the world?
You take cues from their own marketing schemes and find ways to integrate your brand into them!
In yet another creative move, GumGum designed and sent burger kits to McDonald's executives and brand media agencies to showcase their services.
Using Big Mac's popular Two All-beef Patties concept, they represented the main components of GumGum's technology in each ingredient. To get the ball rolling, they posted videos of this campaign on their social channels and tagged the key decision makers.
Jellyvision – Direct mail (it still works!)
While direct mail may seem a bit out of date, it's still considered to be one of the most effective marketing tactics out there. It primarily works wonders in account-based marketing so don't brush it off just yet.
Jellyvision, an employee communication platform, took direct mail to a whole new level with their six-week direct mail program. Each mail was followed up by a phone call from a sales representative and an automated email from the marketing team.
This three-touch system helped prospects understand the services better, so they were more interested to know about what Jellyvision had to offer.
Rollworks – Multi-channel approach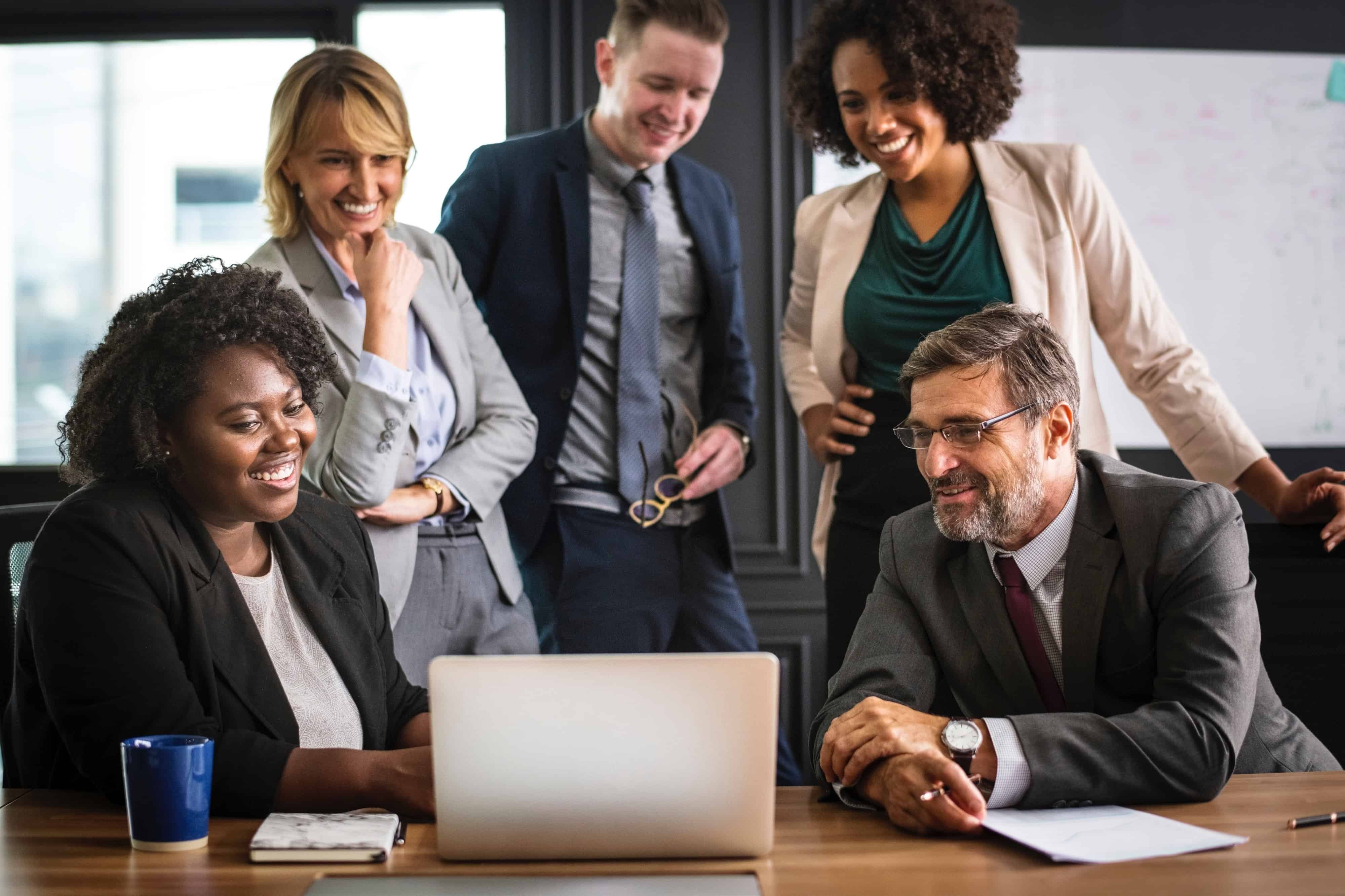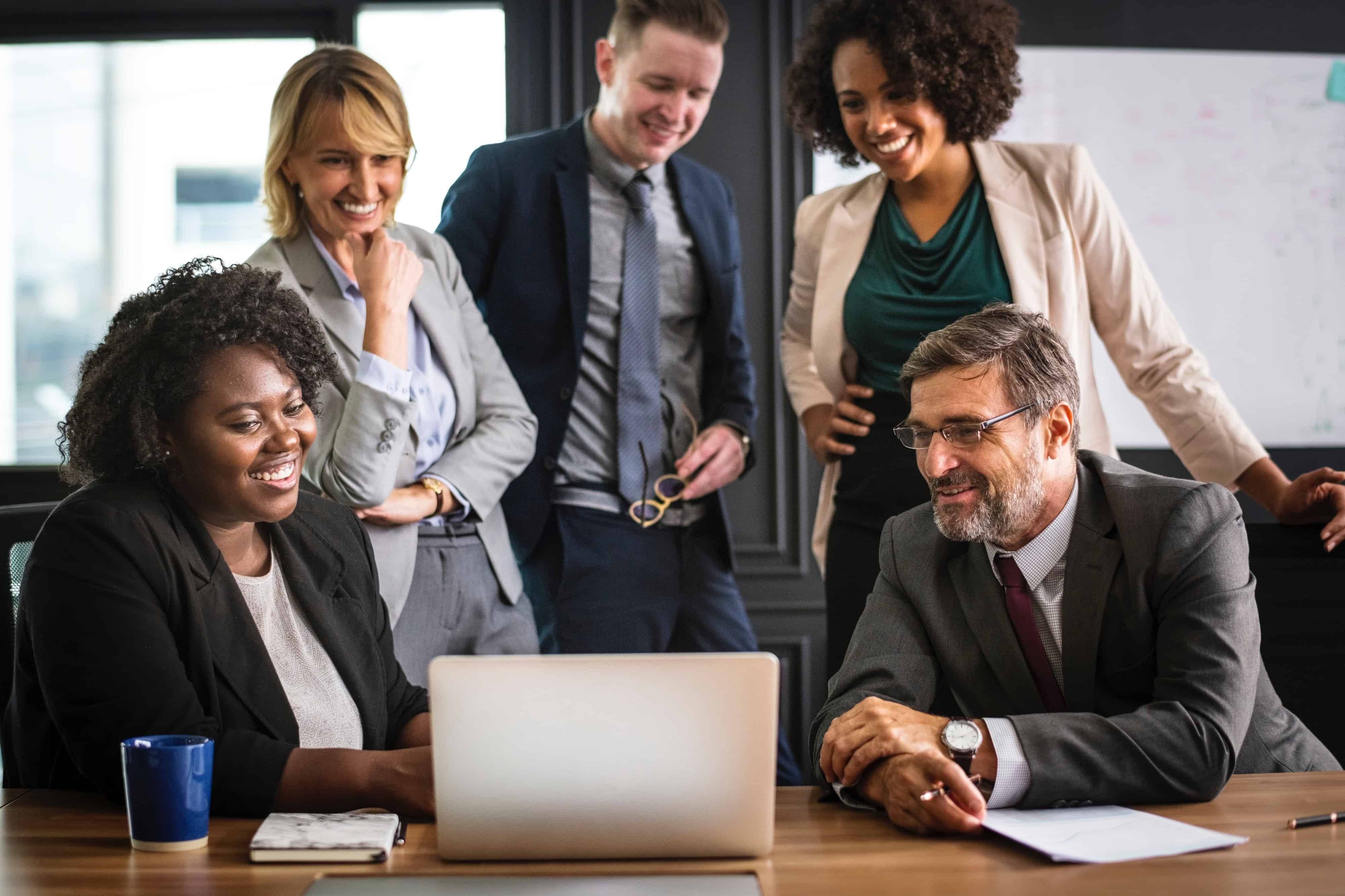 With so many channels that you can use to land clients, it's easy to get lost in the noise. The best way to stand out is to use a personalized approach executed across multiple channels.
By being exactly where your prospect is in the sales funnel, you can strike while the iron is hot!
Rollworks, a B2B growth platform, banked on a multi-channel approach to get the attention of their target accounts. They used display ads, sent outreach emails, and developed landing pages depending on where the target account is in the buying process.
If a prospect didn't act after 35 days, Rollworks, as a last-ditch effort, sent them an over-the-line kit via direct mail to encourage them to start work on their first ad campaign. They closed at a 41% rate because of these kits.
Conclusion
As you can see, account-based marketing may mean different things to different people. But, at its heart, ABM is about streamlining your marketing and sales efforts to show prospects how they can benefit from you.
The examples above give you a taste of ABM at work. You don't have to replicate the strategies above. What you can do now is to let the campaigns inspire you to find the right approach for your business.