Last Updated on January 24, 2023
By 2021, the content marketing industry is expected to grow at a CAGR of over 16%. From big brands to small business owners, everyone is opening up to the potential of content marketing. It can be an effective way to get more leads and boost your brand awareness.
If you want to get an edge over your competitors, you need to learn what it takes to develop a successful content marketing strategy.
To help you out, here are some effective tips to take your content marketing strategy to the next level:
1. Engage Your Audience With Interactive Content
To get a loyal readership, you need to look beyond just getting visitors to your site and social media profiles. You need to increase your engagement rate and keep your audience interested. One way to engage your audience is to create more interactive content.
For instance, you can create a quiz or poll that is related to your brand or products. Similarly, you can host contests to encourage your audience to engage with you. Alternatively, you can also add visual content like infographics and videos to your posts to make them more interesting.
National Geographic has nailed this strategy on their Instagram channel. Their Stories often include polls that are related to their new TV show or an upcoming episode.
To create buzz around their live stream from Yellowstone National Park, they posted a series of questions. As you can see in the screenshot below, the audience had to pick between two answers.
Image via Instagram
It's a great way of keeping your audience engaged while also promoting your products and brand. The key is to focus on storytelling to keep your audience hooked.
2. Write Compelling Headlines
The first thing that users are likely to see in your content is the headline. If it is compelling, they may be motivated to read your article or watch your video. Otherwise, they may bounce off to another website. An attractive headline can be a powerful tool to create a hook for any content piece.
So, how can you create a good headline? The first step is to know your audience. Your headline needs to be tailored to what they are looking for. Keep in mind the following tips while writing your headlines:
Let your headline address a pain point of your customers.
Create a sense of urgency.
Frame your headline like a question to arouse people's curiosity.
Include numbers in your headlines.
Include a statistic.
Make sure your headline is relevant to your topic.
To write headlines that generate traffic, you can also use the headline analyzer by CoSchedule. It's a tool that analyzes your headline and gives you suggestions to improve it. In addition to this, you should also A/B test your headlines to find out which ones are the most effective.
3. Create Lead Magnets
It's tough to generate new leads. But when you offer an incentive, people are more likely to be interested in your products and brand. With lead magnets, you can do exactly that.
So, what are lead magnets?
A lead magnet is an incentive that you give to people to get them to share their personal information with you. For instance, you could offer potential customers a free ebook, discount coupons, case studies, sample products, webinars, or something else.
Image via Social Media Today
Using this information, you can make an email list for lead generation. It's a great strategy to get your customers' information without seeming annoying.
So, what kind of a lead magnet should you make? The best strategy is to design a lead magnet that highlights your USP. For instance, if you're a PPC expert, your lead magnet could be an ebook on PPC.
4. Pick Multiple Distribution Channels
Even the best content can go unnoticed if it is not promoted well. To avoid such a scenario, you should pick multiple distribution channels. It can boost your visibility and engagement rate.
So, which are the most popular distribution channels for content marketing? Let's take a look at them.
Social Media
Social media is a great way to reach out to a broad audience quickly. But if you want to make the most out of your strategy, it's important to pick the right social media channels. You need to find where your audience spends the majority of their time. That is the channel you should be active on.
For instance, if your target audience is mainly professionals, LinkedIn is important for you. Similarly, if your product is for gamers, Twitch would be a better fit for your promotional activities.
It's also a good idea to post content when your audience is most likely to be active on social media. Using social media tools like Buffer and Hootsuite, you can share your posts automatically at any time.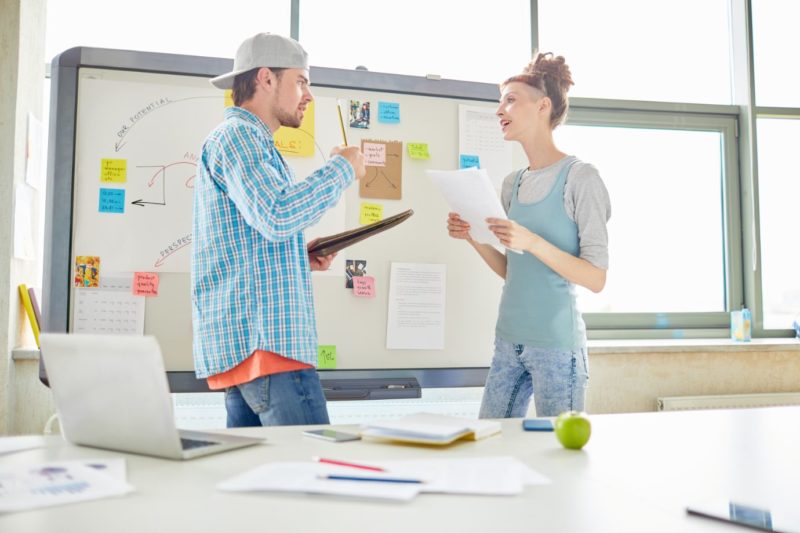 Email Marketing
Sending out promotional emails is one of the most popular content marketing strategies. In fact, 93%of B2B use emails to distribute the content they create. Furthermore, 91% of B2B marketers rated emails as the most important channel that contributes to their overall content marketing success.
Email marketing can help you generate more leads and boost your conversion rate. All you need to do is to send out emails with relevant offers for your target audience. You can also segment your email lists to send your audience what they are interested in. Adding a personalized touch can go a long way in getting their attention.
Paid Advertising
Paid ads enable you to target your ads to your audience based on their interests, activity, location, and other factors. With paid ads on social media, you can also leverage retargeting. It involves showing ads to users based on how they have previously interacted with you. You get complete control over which ads are shown to whom.
5. Make More Videos
Did you know that 54% of consumers prefer to watch branded videos over other forms of promotional content? Furthermore, videos are most likely to be remembered by users compared to other branded content.
It's evident that videos can help you boost your awareness and visibility. The best part about video content is that you can experiment a lot. You can create educational videos and tutorial videos to make your audience more familiar with your brand and products.
Similarly, you can create testimonial videos to provide social proof. And event and live videos can help you create buzz around your brand.
To maximize your reach, you can also collaborate with influencers to create video content. UberEats collaborated with Twitch influencer, Tyler Blevins, (aka Ninja) for a creative video marketing campaign.
For every kill that Ninja made in his live stream, UberEats promised to give 1% off to his fans. He even shared his live video on other social media platforms to reach more people.
Image via Twitter
Conclusion
Regardless of the field, you are in, content marketing can benefit you. To make the most out of your content marketing campaigns, you should write compelling headlines. In addition to this, create lead magnets to generate leads.
Also, share your content on multiple channels and keep them engaged with interactive content.
Which strategies do you use for content marketing? Please share your views in the comments section.