Last Updated on January 12, 2022
Who Is Aidan Gillen?
Aidan Murphy, better known as Aidan Gillen, is an Irish actor who has had a fairly successful career in the film and television industries.

On television, Gillen is best known for his roles in the Channel 4 series Queer as Folk Wire (1999 – 2000), the HBO series The Wire (2004 – 2008), and the RTÉ series Love/Hate (2010 – 2011). His other notable television works include roles in the HBO series Game of Thrones (2011 – 2017), the BBC One series Peaky Blinders (2017 – 2019), and The History Channel series Project Blue Book (2019 – 2020).

In the film industry, Aidan is best known for roles in The Dark Knight Rises (2012), Maze Runner: The Scorch Trials (2015), Maze Runner: The Death Cure (2018), and Bohemian Rhapsody (2018).
Quick Facts
| | |
| --- | --- |
| Full Name: | Aidan Murphy |
| Popular Name: | Aidan Gillen |
| Gender: | Male |
| Birth Date: | April 24, 1968 |
| Age: | 53 years |
| Parents: | Unknown |
| Siblings: | Fionnuala Murphy, Patricia Murphy, and John Paul Murphy |
| Birth Place: | Dublin, Ireland |
| Nationality: | Irish |
| Ethnicity: | Irish |
| Education: | St. Vincent's Secondary School |
| Marital Status: | In a relationship . Previously married to Olivia O'Flanagan (from 2001 until their separation in 2014) |
| Sexual Orientation: | Straight |
| Wife/Spouse: | N/A |
| Children: | Berry Murphy and Joe Murphy |
| Dating: | Camille O'Sullivan |
| Net Worth: | USD 8 million (as of March 1, 2021) |
| Source of Wealth: | Acting, Music, Videogames, Audiobooks, and Other Ventures |
| Height: | 5′ 9″ (1.75 m) |
| Weight: | 63 kg; In pounds: 140 lbs. |
Early Life and Career Information
Aidan Gillen was born on April 24, 1968, in Dublin, Ireland. He attended St. Vincent's Secondary School located in the Glasnevin neighborhood of Dublin.

Gillen started acting as a teenager in Dublin before later moving to London. After appearing in a couple of films in the 80s and 90s, Aidan eventually landed his first major acting gig in the early 2000s, after he was cast in the series Queer as Folk. The series ran from 1999 to 2000.

In 2004, Aidan Gillen was cast in the HBO series 'The Wire,' which aired until 2008. In 2009, Gillen appeared in several movies and television shows, including the American action film 12 Rounds and the British drama Thorne, as well as BBC 2's drama Freefall. Around the same time, he acted in the RTÉ series Love/Hate.

In 2011, Gillen began appearing on the HBO series Game of Thrones. He went on to appear in the series' seven seasons until the death of his character in the season seven finale titled 'The Dragon and the Wolf,' aired on August 27, 2017.

In 2012, Aidan Gillen starred in the film The Dark Knight Rises, playing CIA operative Bill Wilson. The following year, he starred in BBC five-part thriller Mayday, before landing his next starring role in the Irish comedy-drama film Calvary in 2014.

Shortly after leaving Game of Thrones, Aidan Gillen landed his next television gig in the BBC One series Peaky Blinders, which aired from 2017 to 2019. During this period, he appeared in several other films and television series, including the British crime-thriller Blitz and the British horror movie Wake Wood.

Gillen went on to star in numerous other films and television series, including:

• Maze Runner: The Scorch Trials (film, 2015)
• Maze Runner: The Death Cure (film, 2018)
• Bohemian Rhapsody (film, 2018)
• Project Blue Book (television series, 2019 – 2020)

Aidan Gillen has earned several prestigious awards for his outstanding performance in various films and television series. In 2000, Gillen won the Edinburgh International Film Festival in the category 'Best British Newcomer' for his role in The Low Down. In 2009, he bagged his second award, an Irish Film and Television Award in the category 'Actor in a Lead Role Television' for his performance on The Wire. Gillen would later win two more Irish Film and Television Awards, including one in 2012 for his role in Love/Hate and the other in 2015 for his role in Charlie.

Other notable awards that Aidan has won to date include:

• A Milan International Film Festival Award in the category 'Best Actor' for his role in Treacle Jr. in 2011
• An Empire Hero Award for his role in Game of Thrones in 2015
• A NAVGTR Award in the category 'Supporting Performance in a Drama' for his role in Quantum Break in 2017
Aidan Gillen's Net Worth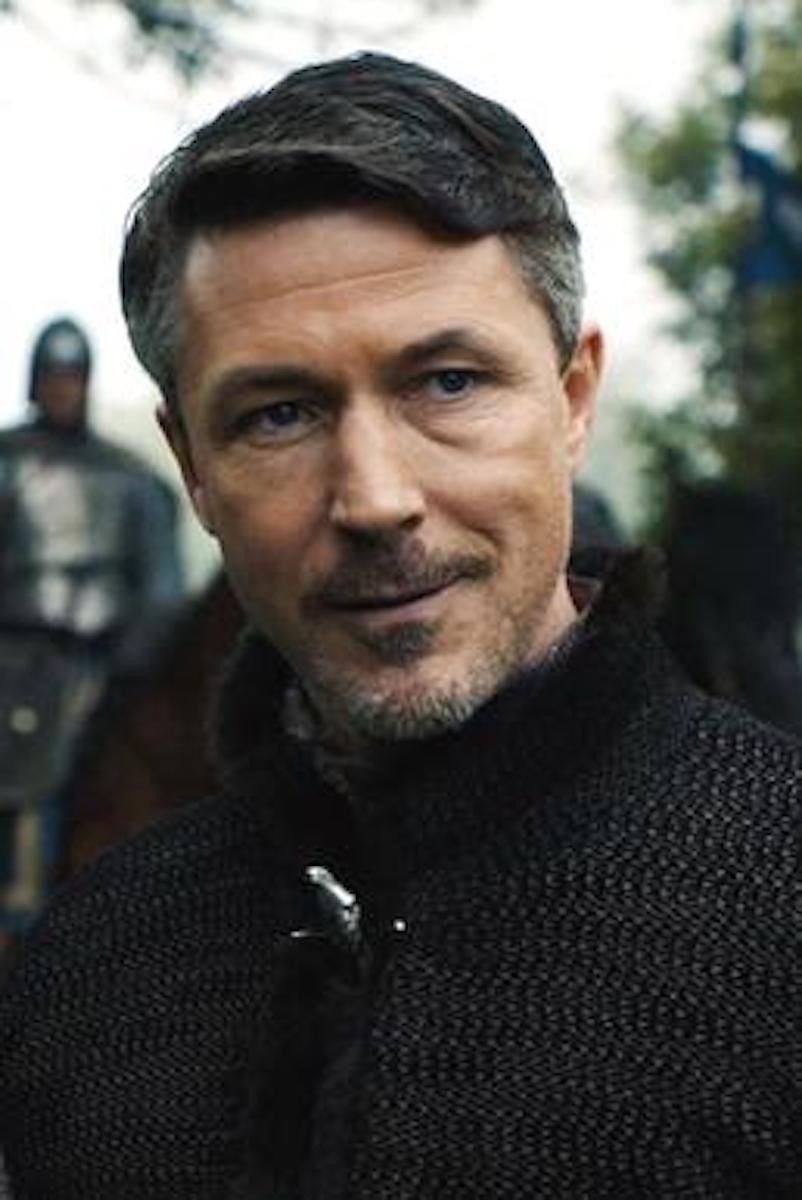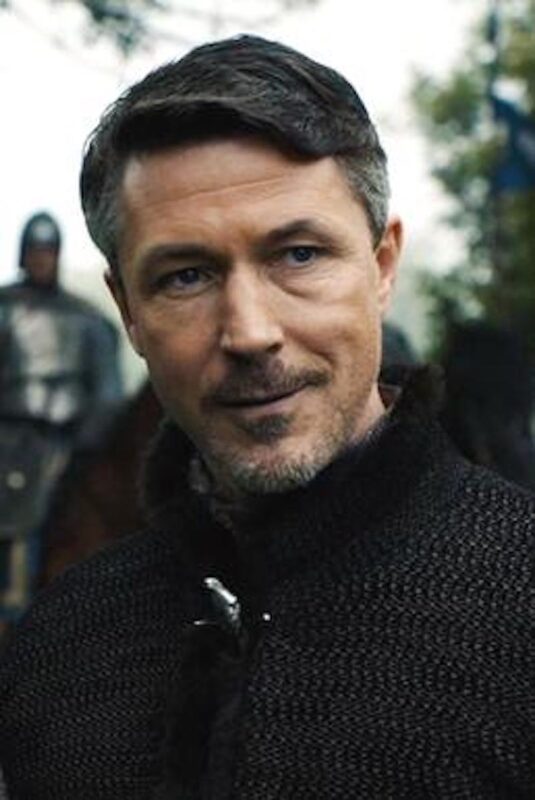 Aidan Gillen has enjoyed a great acting career for nearly four decades. As of March 1, 2021, Gillen had a net worth of $8 million.

Aidan has earned a huge portion of his wealth from acting. However, the 'Game of Thrones' star also earns from a few other ventures outside the cinematic industry, including appearances on music videos and videogames.

Gillen also has several audiobooks to his name, including Paddy Clarke Ha Ha Ha (1994), The Poetry of Ireland (2010), and The Art of War (2015).
Lessons from Aidan Gillen
1. Start early

Aidan Gillen started acting in his teen years. As a teenager, he is best remembered for playing Nick Bottom in a Dublin Youth Theatre production of A Midsummer Night's Dream.

2. Be persistent

Although he made his cinematic debut in 1985, it was not until the early 2000s that Gillen got his breakthrough. However, he never gave up in the meantime and instead continued honing his acting talents.

3. It's not all about the money and fame

The Dark Knight Rises film that starred Aidan was a Hollywood blockbuster. But in an interview, Aidan shocked everyone when he claimed that he preferred low-budget movies to blockbusters. Pundits interpreted that statement to mean that Gillen didn't mind about the fame and fortune that comes with movies.
Famous Quotes by Aidan Gillen
"Everything's borne out of human experience, of course – rejection, humiliation, poverty, whatever. People aren't born bad, no matter how harsh the circumstances. There is a person in there, and that person is not made of ice."
"I hate it when people tell you you're good when you know that you're not."
"I heat myself up over the fact that I am never going to be as good as I want to be."
"It's always a good idea to let the audience make up their own minds."
"It's always more interesting to take on someone that's going to have hidden sides or a fatal flaw, because there's going to be more to play with – more conflict, internally or in and around them – but it's probably the thing of finding the positive in there."
Final Word
Aidan Gillen is an Irish actor who has made scores of appearances in both films and television shows since the eighties. The award-winning actor has an $8 million net worth as of March 2021.