Last Updated on January 25, 2022
Who Is Al Sharpton?
Alfred Charles Sharpton, popularly known as Al Sharpton, is an American civil rights activist, Baptist minister, talk show presenter, actor, politician, and author.

Sharpton is best known for being the founder of the National Action Network, an organization that focuses on voter education, poverty eradication, and empowerment of small community businesses. He's also noted for vying unsuccessfully for the 2004 Democratic Party nominations for the U.S presidential elections.

In the entertainment industry, Al Sharpton is most famous for hosting his own radio talk show, Keepin' It Real. He has also appeared in numerous films and television shows over the years.
Quick Facts
| | |
| --- | --- |
| Full Name: | Alfred Charles Sharpton |
| Popular Name: | Al Sharpton |
| Gender: | Male |
| Birth Date: | October 3, 1954 |
| Age: | 67 years |
| Parents: | Alfred Charles Sharpton Sr. and Ada Richards Sharpton |
| Siblings: | Kenneth Sharpton Glasgow, Cheryl Sharpton, and Ernestine Sharpton |
| Birth Place: | New York City, New York |
| Nationality: | American |
| Ethnicity: | African-American and Cherokee |
| Education: | Samuel J. Tilden High School and Brooklyn College |
| Marital Status: | Divorced; previously married to backup singer Kathy Jordan (from 1980 until their separation in 2004) and Marsha Tinsley (for an unspecified period) |
| Sexual Orientation: | Straight |
| Wife/Spouse: | N/A |
| Children: | Dominique Sharpton and Ashley Sharpton (from his marriage with Kathy Jordan) |
| Dating: | N/A |
| Net Worth: | USD 500 thousand (as of May 1, 2021) |
| Source of Wealth: | Civil Rights Activism, Televangelism, Talk Show Hosting, Acting, Political Endeavors, Writing, Speaking Engagements, Endorsement Deals, and Other Ventures |
| Height: | 5′ 10″ (1.78 m) |
| Weight: | 60 kg; In pounds: 132 lbs. |
Early Life
Al Sharpton was born on October 3, 1954, in New York City, New York, to Alfred Charles Sharpton Sr. and Ada Richards Sharpton. Sharpton preached his first sermon at the tender age of four. Around the same period, he toured with renowned gospel singer Mahalia Jackson.

In 1963, Alfred Charles Sharpton Sr. abandoned his wife Ada and began a relationship with Al Sharpton's half-sister. Following the incident, Sharpton's mother was forced to relocate from the middle-class neighborhoods of Hollis, Queens, to the public housing projects located in the Brownsville neighborhood of Brooklyn.

Al Sharpton graduated from Samuel J. Tilden High School in Brooklyn. After graduating from high school, he attended Brooklyn College for two years, before dropping out in 1975.

In 1972, while still in college, Al Sharpton joined the presidential campaign team of Congresswoman Shirley Chisholm as a youth director. Between 1973 and 1980, he worked as James Brown's tour manager.
Activism Career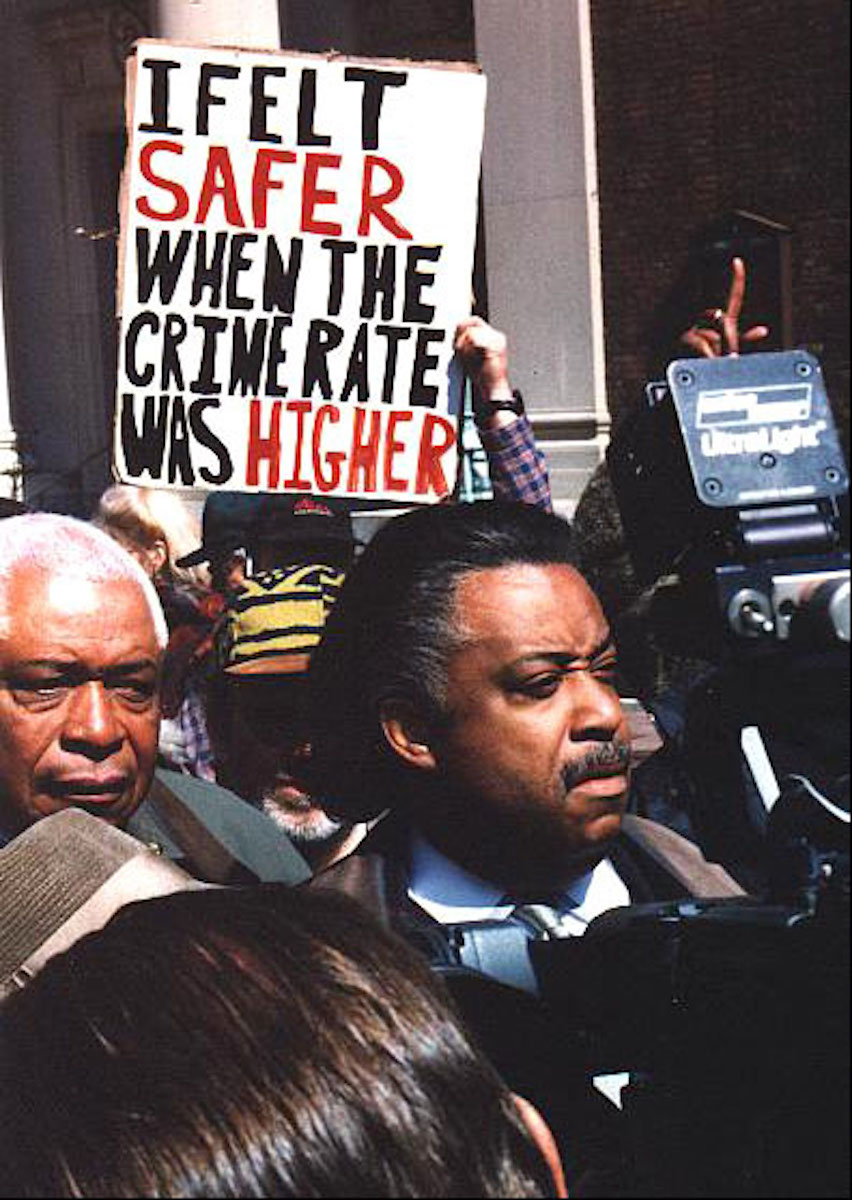 Al Sharpton kicked off his activism career in 1969 following his appointment by Jesse Jackson as the youth director of the New York City branch of Operation Breadbasket. Operation Breadbasket was an initiative aimed at advocating for newer and better jobs for African Americans.

In 1971, Sharpton founded the National Youth Movement in a bid to mobilize resources for underprivileged youth.

In the mid-80s, Al Sharpton joined other social justice activists in protesting the acquittal of Bernhard Goetz. Goetz had been prosecuted following a December 22, 1984 incident in which he shot four African Americans in a botched mugging. While federal investigations found Goetz guilty of carrying an unlicensed firearm, he was acquitted of all other charges in what appeared to be a major miscarriage of justice.

On December 27, 1986, Al Sharpton led at least 1,200 demonstrators across the streets of the Howard Beach neighborhood of Queens, New York City. This was in response to an incident a week earlier where three African American men were assaulted by a mob of white men, leading to one of the victims being run over by a passing motorist.

Sharpton's next major street action came in the weeks following an August 23, 1989 incident where four African-American teenagers were physically assaulted by a mob of Italian-American youths in Brooklyn's Bensonhurst neighborhood. One of the victims, 16-year-old Yusef Hawkins, was fatally shot.

In 1991, Al Sharpton established the National Action Network, an organization dedicated to fighting poverty and voter apathy.

Other notable protests that Al Sharpton has participated in include against:

• The death of 7-year-old Guyanese boy named Gavin Cato in 1991
• The planned eviction of an African-American who owned a record store known as The Record Shack in Freddie's Fashion Mart in 1995
• The death of an immigrant from Guinea, Amadou Diallo, who was shot dead by New York Police Department (NYPD) officers in 1999
• The fatal police shooting of a 19-year old African-American woman named Tyisha Miller in Riverside, California
• Another fatal police shooting of West African immigrant Ousmane Zongo in Manhattan in 2002
• The shooting of Trayvon Martin by George Zimmerman in 2012
Political Career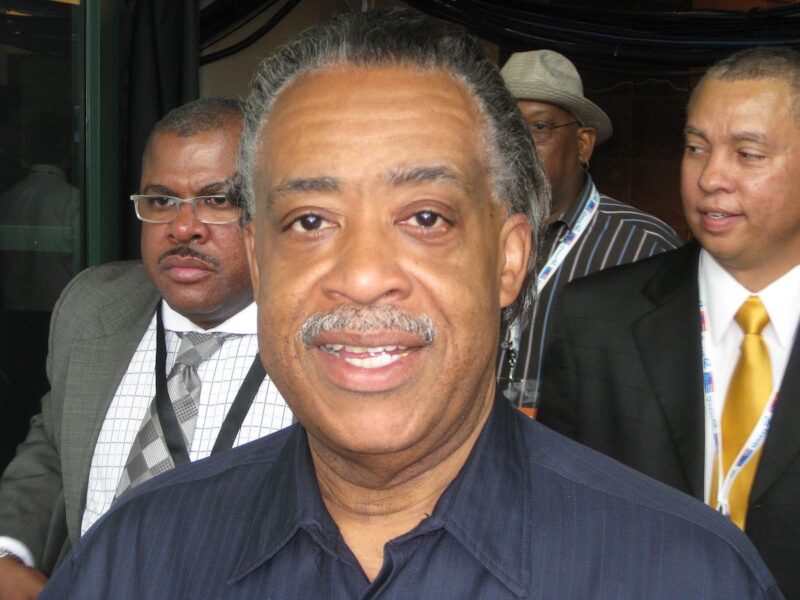 Al Sharpton has run unsuccessfully for numerous political offices, including for a United States Senator from New York in 1988, 1992, and 1994.

He also ran unsuccessfully for Mayor of New York in 1997 and for the 2004 Democratic Party nominations for the U.S presidential elections.
Film, Television, and Radio
Al Sharpton has made numerous cameo appearances, including in the films Cold Feet (1989), Malcom X (1992), Bamboozled (2000), and Mr. Deeds (2002). He has also appeared in episodes of various television shows, such as New York Undercover, Law & Order: Special Victims Unit, Rescue Me, and Boston Legal.

Sharpton's television career also includes hosting the original Spike TV reality show, I Hate My Job, as well as an episode of the American sketch comedy series Saturday Night Live.

On Radio, Al Sharpton is best known for hosting Radio One's national talk radio program, Keepin It Real with Al Sharpton, which premiered on January 30, 2006. He also hosted MSNBC's show, PoliticsNaton.
Writing Career
Al Sharpton has authored or co-authored four books, including:

• Al on America
• The Rejected Stone: Al Sharpton and the Path to American Leadership
• Rise Up: Confronting a Country at the Crossroads
• Go and Tell Pharaoh (with Nick Chiles)
Al Sharpton's Net Worth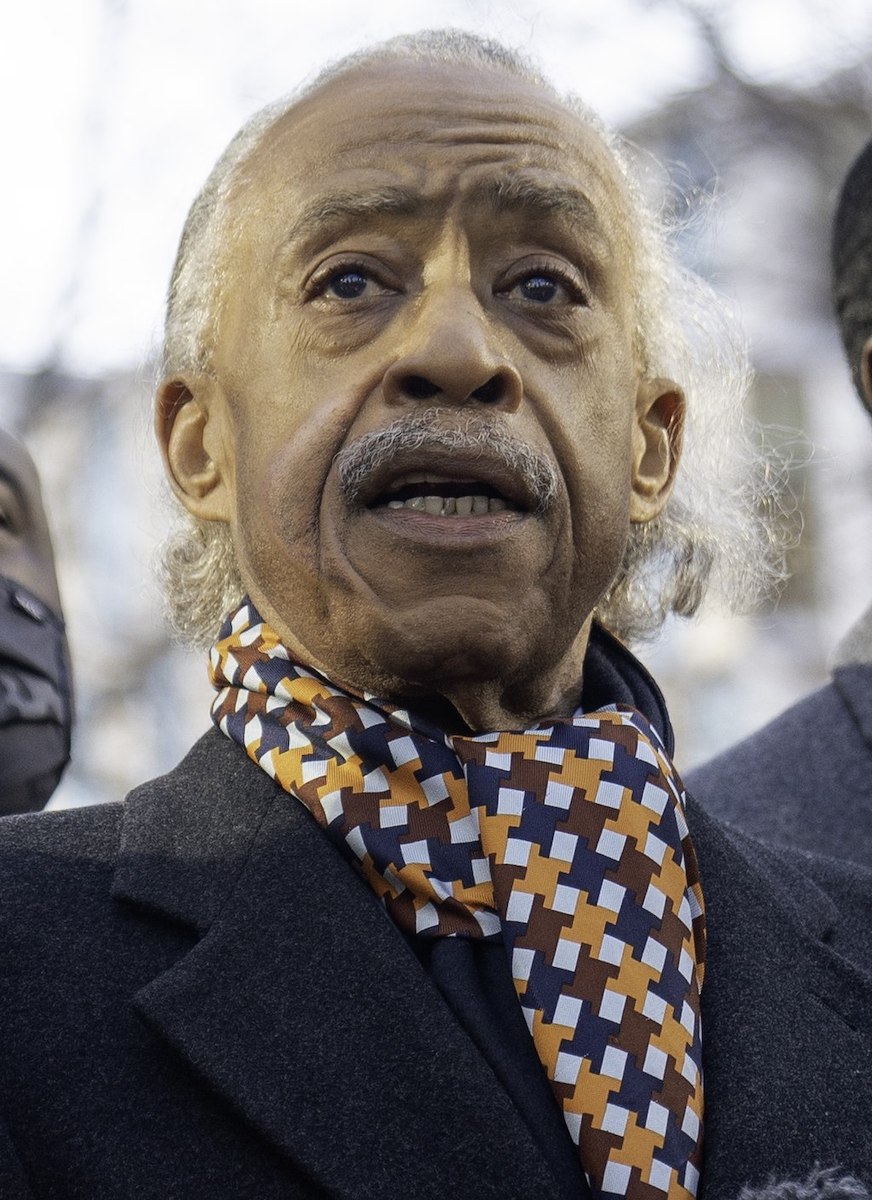 As of May 1, 2021, Al Sharpton had a net worth of 500,000. Sharpton's net worth comes from a variety of income streams, including civil rights activism, political activism, talk show hosting, and televangelism.

Sharpton's wealth also comes from acting, writing, speaking engagements, and endorsement deals. His most notable endorsement includes appearing on television ads for Fernando Ferrer's campaign for the New York City mayoral election in 2005.

However, it's worth noting that Al Sharpton's net worth could have been way higher, were it not for his numerous tax issues running into millions over the years.

According to a 2014 New York Times exposé, Sharpton was facing financial problems amounting to $4.5 million worth of state and federal back taxes. Sharpton has also lost thousands of dollars in legal settlements in the course of his activist career.
Lessons by Al Sharpton
1. Always speak up against social ills

The primary lesson we can learn from Al Sharpton is the importance of championing the social, political, and economic rights of the downtrodden. Sharpton has always styled himself as the voice of the oppressed, with his activism focusing on empowering members of the African American community.

2. Winning doesn't always matter

Sharpton has run unsuccessfully for numerous political offices. He has, however, claimed that it didn't matter whether he won or lost. According to him, the most important thing is to change the narrative.

3. There's honor in risking your life for a just cause

Al Sharpton's bare-knuckle activism has landed him in trouble with law enforcers time without number. In 2001, he was jailed for 90 days for protesting against the United States military target practice exercises in Puerto Rico. Sharpton has also been physically assaulted for his stand on social justice, including one incident when he was stabbed for protesting against what appeared to be racial discrimination in the justice system.
Famous Quotes by Al Sharpton
"I've seen enough things to know that if you just keep on going, if you turn the corner, the sun will be shining."
"In order to establish peace, you must have fair justice for everyone."
"There's no reason why children in inner cities or rural areas do not receive the same quality education or opportunities as those in suburbs or wealthy neighborhoods. If we truly believe in giving all citizens a chance to pursue happiness and pursue their goals, then we cannot continue to marginalize entire groups of people."
"We cannot reform institutional racism or systemic policies if we are not actively engaged. It's not enough to simply complain about injustice' the only way to prevent future injustice is to create the society we would like to see, one where we are all equal under the law."
"We're not anti-police, we're anti-police brutality."
Conclusion
Al Sharpton is an American civil rights and political activist, televangelist, talk show host, author, and actor who has a net worth of $500,000. Sharpton has spent nearly his entire adult life fighting for racial equality. His somewhat confrontational activism has won him friends and foes in equal measure.