Last Updated on January 11, 2022
Who Is Alex Rodriguez?
Alexander Emmanuel Rodriguez, popularly known as Alex Rodriguez or by his nickname A-Rod, is an American former professional baseball player. During his professional career, Rodriguez played a total of 22 seasons in Major League Baseball.

Alex Rodriguez kicked off his professional baseball career with the Seattle Mariners, where he spent seven seasons. He then moved to the Texas Rangers and later the New York Yankees, where he played three seasons and twelve seasons, respectively.
Quick Facts
| | |
| --- | --- |
| Full Name: | Alexander Emmanuel Rodriguez |
| Popular Name: | Alex Rodriguez |
| Gender: | Male |
| Birth Date: | July 27, 1975 |
| Age: | 46 years |
| Parents: | Victor Rodriguez and Lourdes Rodriguez |
| Siblings: | Victor M. Rodriguez (half-sibling from his father's side) and Joe and Suzy (half-siblings from his mother's side) |
| Birth Place: | Manhattan, New York City |
| Nationality: | American |
| Ethnicity: | Hispanic |
| Education: | Christopher Columbus High School in Miami and Westminster Christian School |
| Marital Status: | Divorced, but currently engaged to Jennifer Lopez |
| Sexual Orientation: | Straight |
| Wife/Spouse: | N/A |
| Children: | Natasha Alexander and Ella Alexander (from his marriage with Cynthia Scurtis) |
| Dating: | Jennifer Lopez |
| Net Worth: | USD 350 million (as of July 1st, 2021) |
| Source of Wealth: | Professional Baseball Playing, Endorsement Contracts, and Other Ventures |
| Height: | 6′ 2″ (1.9 m) |
| Weight: | 104 kg; In pounds: 228 lbs. |
Early Life and Career Information
Alex Rodriguez was born on July 27, 1975, in Manhattan, New York City, to Dominican immigrants Victor Rodriguez and Lourdes Rodriguez. He attended Christopher Columbus High School in Miami before transferring to Westminster Christian School.

It's at Westminster Christian School that Rodriguez's talent in baseball began to show. At the time, he played shortstop for the school's baseball team and also dabbed in football, where he played quarterback.
Rodriguez put up a stellar performance and by the time he hit 100 games, he had batted a total of .419 with 90 stolen bases. Thanks to his efforts, Westminster was able to win the high school national championship.

By the time he left high school, Alex Rodriguez was the most sought-after baseball prospect in the United States. He also became the first ever baseball high school player to try out for the U.S national baseball team.

In 1993, Rodriguez signed a 3-year deal with Seattle Mariners at a cost of $1.3 million, plus $1 million worth of signing bonus. The deal marked the rise of Alex Rodriguez into one of the greatest baseball players of all time. He played at the Seattle Mariners from 1994 to 2000, then moved to the Texas Rangers, where he stayed from 2001 to 2003. He then signed for the New York Yankees and played with the team from 2004 to 2013 and 2015 to 2016.

The following are some of the awards that Alex Rodriguez bagged during his career in professional baseball:

• 10 Silver Slugger Awards (1996, 1998–2003, 2005, 2007, and 2008)
• 14 All-Star awards (1996–1998, 2000–2008, 2010, and 2011)
• 2 Gold Glove Awards (2002, and 2003)
• 3 AL MVP awards (2003, 2005, and 2007)
• 4 AL Hank Aaron Awards (2001–2003, and 2007)
Alex Rodriguez Net Worth

Alex Rodriguez has not only earned a name for himself as one of the best baseball players the world has ever known. He has also earned some hefty paychecks from his successful career on the diamond. As of July 1st, 2021, Rodriguez had amassed a fortune to the tune of $350 million.

As you may have guessed by now, a huge chunk of his net worth comes from his baseball career. But like many popular athletes, Rodriguez has also earned a significant portion of his wealth from off-field endeavors like endorsement contracts and real estate investment.

Rodriguez kicked off his professional baseball career in 1993 by signing a 3-year, $1.3 million deal plus a $1 million signing bonus with the Seattle Mariners. During the height of his baseball career, Rodriguez netted $441 in salary alone, and could make as much as $33 million per year. His most lucrative baseball deal was the 2000 contract with Texas Rangers. The 10-year, $252 million contract as the largest in the history of professional sports at the time.

In 2007, Rodriguez signed a 10-year, $275 million contract with the New York Yankees, breaking his own record for the most profitable sports deals.
1. Endorsement Contracts
Alex Rodriguez is estimated to have earned $40 in endorsement deals throughout his professional career. Well, the figures pale in comparison to what other legendary athletes made during the height of their careers, and understandably so.

Rodriguez was set to earn way higher than the $40 million mark. However, his endorsement fortunes began to dwindle when he admitted to steroid usage. Still, $40 million is not an amount to be scoffed at, considered it was more like his side hustle.

Some of the notable brands that Rodriguez signed endorsement contracts with include Pepsi Cola, Mercedes-Benz, Nike, Rolex, and Credit Suisse. He was also featured in an ad for Guitar Hero World Tour.
2. Other Ventures
Alex Rodriguez is a real estate mogul in his own right. In 2019, he sold his Hollywood Hills home for $4.4 million. He had acquired the property in 2014 from Meryl Streep and her husband, Don Gummer.

Rodriguez is also an active investor in New York apartment buildings. His New York real estate investments are mostly undertaken through a partnership between his A-Rod Corp. and NYC-based brokerage experts. According to reports, A-Rod Corp has since flipped more than $700 in real estate assets.

Alex Rodriguez has also dabbled in acting. He is remembered for his appearance in a 2011 episode of the series Entourage, titled Second to Last.
Life Lessons from Alex Rodriguez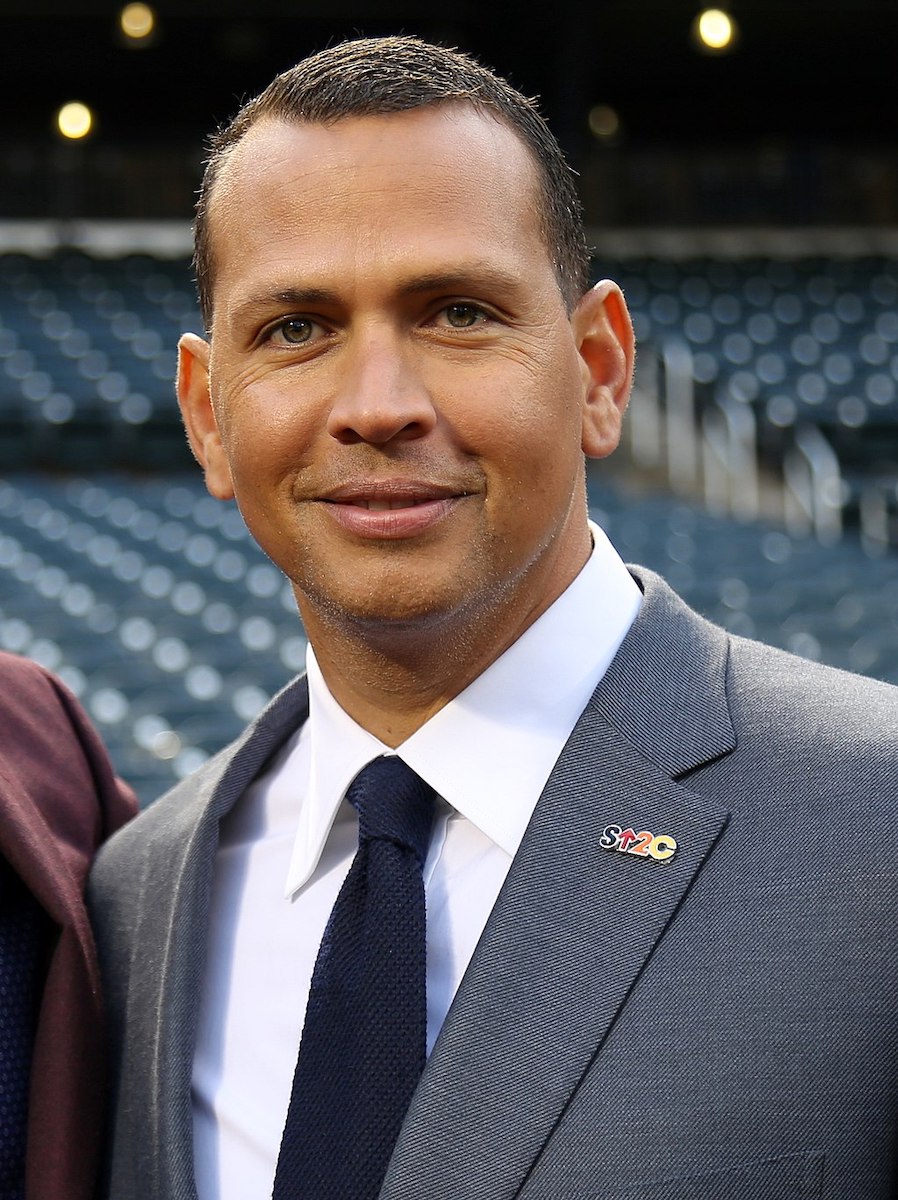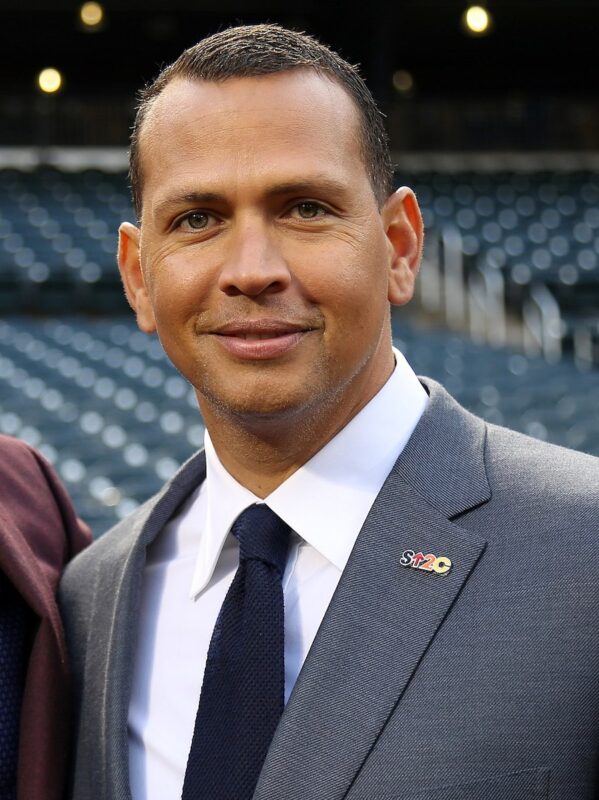 1. Double your money

Alex Rodriguez's success story lends credence to the fact that you can hardly make any meaningful wealth from one income stream. In addition to his baseball salary, Rodriguez has also invested in several ventures.

2. Always have mentors that you can look up to

Growing up, Rodriguez had a few accomplished baseball players that he looked up to, including Keith Hernandez and Dale Murphy.

3. Know your worth

After coming out of high school, Alex Rodriguez declined a Miami scholarship in favor of joining the Seattle Mariners. He reckoned that joining the University of Miami would derail his baseball ambitions.
Famous Quotes by Alex Rodriguez
"Enjoy your sweat because hard work doesn't guarantee success, but without it, you don't have a chance."
"I had a very complex childhood, and when I met my wife because she has a master's in psychology, she promoted me into getting help. It really has helped. I'm not healed yet, but I'm working on some issues I had as a child."
"I love the challenge of the game. I love the work. My goal right now is to have a season next year that will make people forget about this one. I'll use things like this for motivation. I'm pumped. I'm hungry."
"No athlete ever ends his or her career the way you want to. We all want to play forever. But it doesn't work that way. Accepting the end gracefully is part of being a professional athlete."
"This how I define grace: you're on the main stage, and it looks like it has been rehearsed 100 times, everything goes so smoothly. That's where I get my confidence and success, from knowing that I have an edge because I know I'm prepared."
Conclusion
Alex Rodriguez's baseball career has seen its ups and downs. At some point, his career hung in the balance following his admission to steroid usage. However, Rodriguez was able to stage a grand comeback to reclaim his spot among the top baseball players of all time.