Who Is Alex Trebek?
George Alexander Trebek, popularly known as Alex Trebek, is a Canadian-American game show host, television personality, and actor. As a game show host, Trebek is best known for hosting the syndicated show, Jeopardy! since 1984. He will host the show until 2022.

Trebek is considered one of the most skilled as well as the highest-paid game show hosts of all time. For his role in Jeopardy! alone, he has won the Daytime Emmy Award for Outstanding Game Show Host a record seven times.
Quick Facts
| | |
| --- | --- |
| Full Name: | George Alexander Trebek |
| Popular Name: | Alex Trebek |
| Gender: | Male |
| Birth Date: | July 22, 1940 |
| Age: | 83 years |
| Parents: | George Edward Trebek and Lucille Lagacé |
| Siblings: | Barbara Trebek |
| Birth Place: | Sudbury, Ontario, Canada |
| Nationality: | Canadian-American |
| Ethnicity: | French-Canadian, Ukrainian, English, and Irish |
| Education: | Sudbury High School and the University of Ottawa |
| Marital Status: | Married (since 1990). Previously married to Elaine Trebek Kares (from 1974 until their divorce in 1981) |
| Sexual Orientation: | Straight |
| Wife/Spouse: | Jean Currivan-Trebek |
| Children: | 2 biological – Matthew Trebek and Emily Trebek (all from current marriage) and 1 adopted |
| Dating: | N/A |
| Net Worth: | USD 75 million  |
| Source of Wealth: | Game Show Hosting, Television Hosting, Acting, and Other Ventures |
| Height: | 5′ 8″ (1.73 m) |
| Weight: | 68 kg; In pounds: 149.6 lbs. |
Early Life and Career Information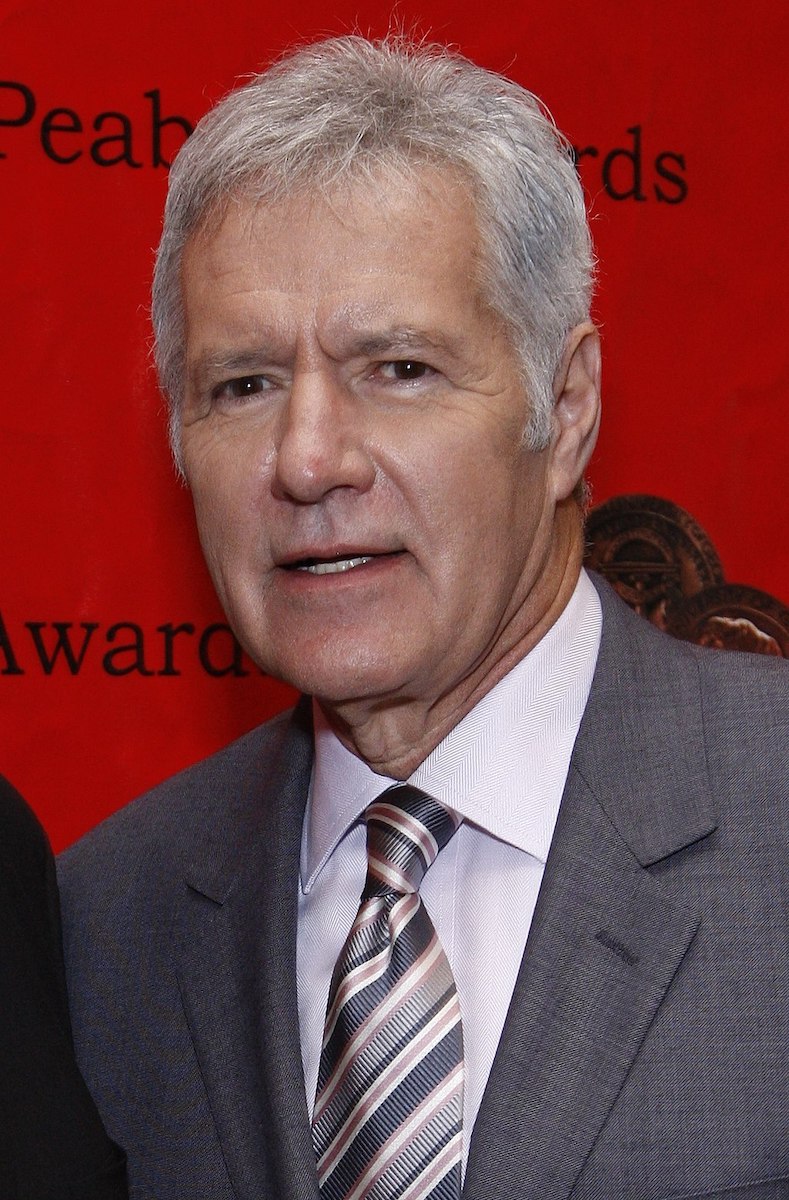 Alex Trebek was born on July 22, 1940, in Ontario, Canada, to George Edward Trebek and Lucille Lagacé. He attended Sudbury High School and the University of Ottawa, where he graduated in 1961 with a degree in philosophy.

Immediately after graduating from the University of Ontario, Trebek kicked off his television career at the Canadian Broadcasting Corporation (CBC). In 1963, he made his hosting debut after landing a role at the Canadian music program, Music Hop. He pursued a few other hosting gigs in Canada, including the high school quiz program Reach for the Top in 1966 and the game show Strategy in 1969.

In 1974, Alex Trebek moved to the United States after landing a hosting job for The Wizard of Odds. In 1984, he began hosting Jeopardy! and has remained the defining face of the show to date. His current contract with Jeopardy! expires in 2022.

Over the years, Trebek has continued perfecting his talents in game and television show hosting. Today, he has more than 25 other shows to his name, including:

• Battlestars,
• Double Dare,
• High Rollers,
• Pitfall, and
• The $128,000 Question
Alex Trebek's Net Worth
As of 2023, Alex Trebek had a net worth of $75 million. Much of his wealth comes from his various endeavors in the entertainment industry, which include game show hosting, television presenting, and a bit of acting. Trebek also earns from other industries such as real estate.
1. Alex Trebek's Earnings from the Entertainment Industry
A significant portion of Alex Trebek's earnings from the entertainment industry comes from the syndicated game show, Jeopardy! In a typical year, Trebek earns up to $18 million from the show alone.

To break it down, Jeopardy! tapes 46 days a year and Trebek shoots an average of five episodes every day. Therefore, he earns approximately $391,000 for every taping day, which works out as $78,000 per episode.

Those figures are considerably higher than what many other prominent game show hosts earn. For instance, Vanna White and Pat Saiak who host the Wheel of Fortune show earn a salary of $208,000 and $312,500 for every taping day, respectively.

But Jeopardy! isn't Trebek's only income earner from the entertainment industry. The legendary game show host also makes some decent cash from various other shows, including:

• Battlestars,
• Classic Concentration,
• Double Dare,
• High Rollers,
• The Wizard of Odds, and
• To Tell the Truth

Trebek has also made appearances in quite a few television series, mostly as himself.
2. Alex Trebek's Real Estate Portfolio
While Alex Trebek's real estate portfolio is unknown, he has flipped several properties over the years.

In the mid-90s, Trebek purchased a 724-acre horse ranch in Creston, California, at a cost of $4.1 million. He sold the property in 2005 for $10 million.

In 2016, Alex listed one of his properties for $1.4 million. The 30-acre lake home is located in Nacimiento, California.

Currently, his primary residence is a 10,000-square-foot mansion located in Studio City, California. He paid some $2.15 million for the mansion and moved in in 1991.
Lessons from Alex Trebek
1. Spread your wings

Alex Trebek has had a successful career hosting Jeopardy! However, that hasn't prevented him from pursuing other hosting gigs.

2. Count your losses and move on

No matter how much effort you exert in your work, there will be days when the rewards are disproportionately smaller than the work you put in. Alex Trebek learned this lesson after hosting the show Pitfall without pay as the show's production company, Catalena Productions, went bankrupt.

3. Be Consistent

Trebek has been in the entertainment industry for close to five decades. Were it not for his consistency and hard work, he would have already faded into obscurity in an industry where very few get that far.
Famous Quotes by Alex Trebek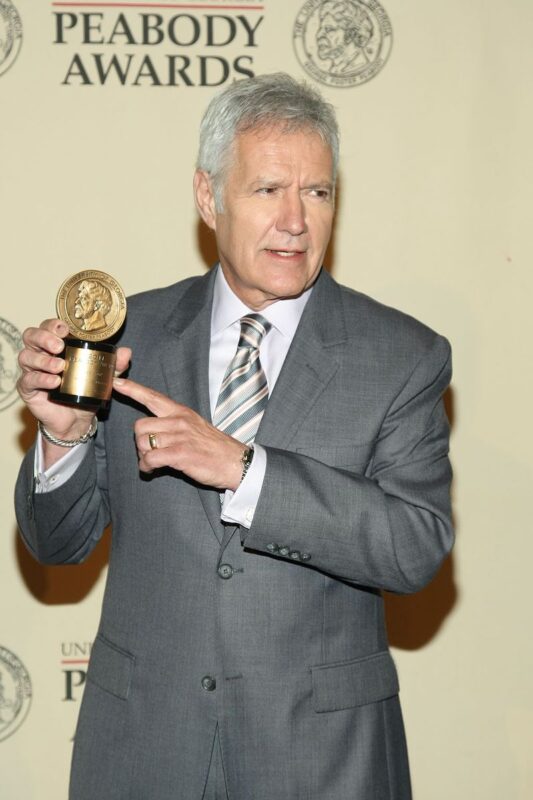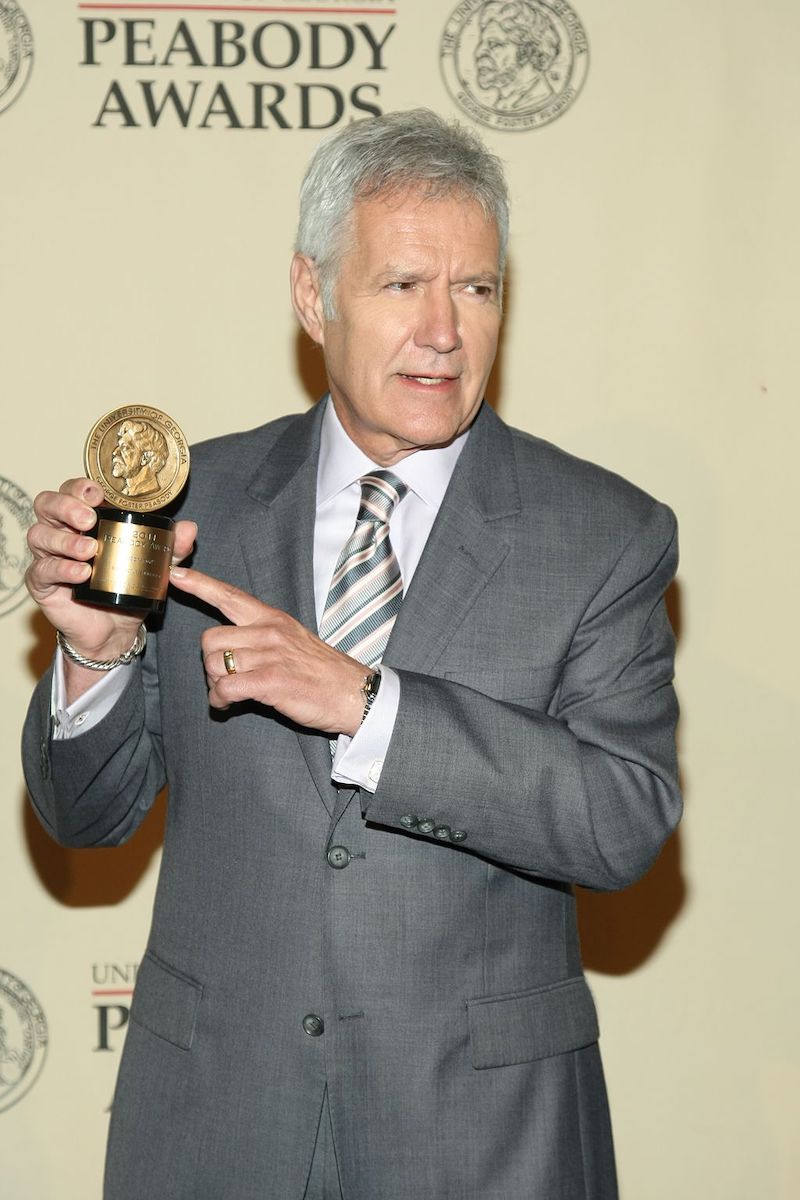 "Don't minimize the importance of luck in determining life's course."
"Don't tell me what you believe in. I'll observe how you behave and I will make my own determination.
If you can't be in awe of Mother Nature, there's something wrong with you.
"It's very important in life to know when to shut up. You should not be afraid of silence."
"We are all experts in our own little niches."
Conclusion
Alex Trebek is one of the most talented and wealthiest game show personalities on the planet. He has earned his fame and fortune through years of hard work and determination.