Last Updated on January 25, 2022
The cryptocurrency market has exploded in popularity in recent years following the boom in the price of Bitcoin in 2016 and early 2017. Cryptocurrencies are digital currencies that are secured using a variety of cryptographic methods. The most popular of these methods is the blockchain technology, in which all transactions using a cryptocurrency are recorded in a public ledger and verified by a community of remote observers.
Like the traditional "fiat" currency, cryptocurrencies do not have any inherent value. Instead, their value is based on the value that the markets believe they hold. Importantly, though, they are not backed by world governments that have spent decades building trust and financial infrastructure.
This independence from the traditional financial system is by design. Cryptocurrencies are decentralized, meaning that there is no central bank, government, or oligarchy of creators that control their value. They are also theoretically able to evade regulations or manipulation by governments or banks, although their exchange and trading activity is increasingly subject to regulation.
The downside to lacking centralized backing is that the value of any cryptocurrency is based entirely on users' trust in the cryptographic algorithm that secures it and the inherent value of the coin. This is part of the reason why they are notorious for experiencing boom and bust cycles – they can increase rapidly in value when demand spikes, but the bubble can burst once people begin to question the value of the coins.
The Major Cryptocurrencies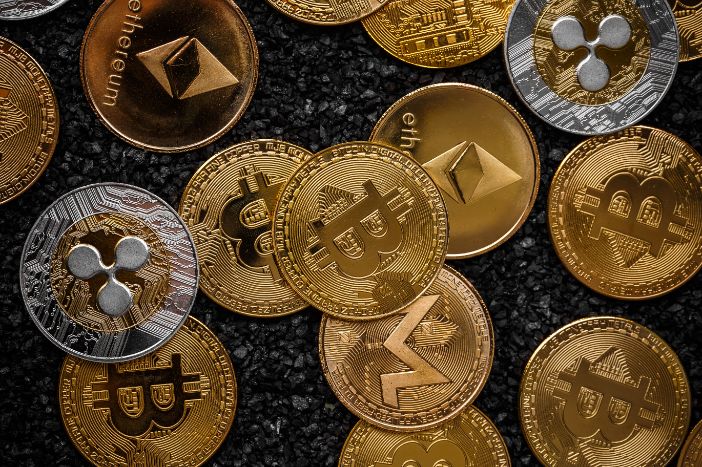 While there are estimated to be more than 1,600 digital currencies today, just a handful of them makes up the lion's share of cryptocurrency capital. Bitcoin (BTC), the most popular and widely traded digital coin accounts for nearly 70% of the cryptocurrency market cap.
In a far second place, Ethereum (ETH) accounts for 7% of the market's total estimated value. Litecoin (LTC)  and Ripple (XRP), together make up about 6% of the market. Bitcoin Cash (BCH), Dash (DASH), Monero (XMR), and Zcash (ZEC) are also worth knowing.
How Can You Start Trading Cryptocurrencies?
Cryptocurrencies aren't part of standard financial markets so you have two main options to operate in the market: cryptocurrency exchanges or CFDs (contracts for difference).
Cryptocurrency Exchanges
Cryptocurrency exchanges allow traders to easily buy or sell digital currency.  The most popular exchanges are Coinbase, Binanse, Bitstamp, and Kraken.
CFDs
Contracts for difference (CFDs)  allow you to trade cryptocurrencies without actually owning them. With a CFD, you are speculating on the future price of the digital currency and receive (or pay) the difference between your speculation and the actual price of the currency at the set time.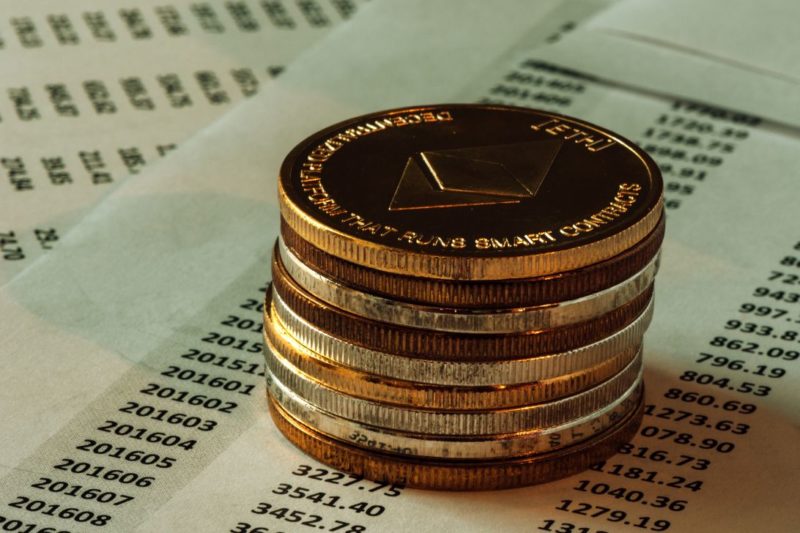 CFDs have two major advantages. First, with CFDs, you can speculate on both rising and falling values of the currency of your choice. Second, they offer leverage. This means that you can open larger positions than your capital would usually allow, allowing you to trade relatively large volumes with small capital.
You should be aware, though, that although leverage allows you to trade on relatively high volumes this may also result in extended losses, so you should always use cautious when trading on margin.
There are a handful of brokers that offer cryptocurrency trading with CFDs. When choosing an online CFD broker you should make sure that the broker of your choice is regulated by regulatory bodies like CYSEC, has a high-quality trading platform and of course offers the cryptocurrency you are looking to trade.
Most CFD brokers offer CFD trading on all major cryptocurrencies, including Bitcoin, Dash, Litecoin, and Ripple, so if you are looking to trade one of these currencies you should be fine. More and more brokers now also offer smaller scale currencies but these are still harder to find.
Bottom Line
The digital currency has become a major force in the financial markets, one that every trader needs to be familiar with. It remains to be seen if this dominance will continue in the coming years.