Last Updated on January 25, 2022
Who Is Allen Iverson?
Allen Ezail Iverson is an American former professional basketball player who played as both a shooting guard and a point guard. Iverson played a total of 14 seasons, most of which he spent at the National Basketball Association (NBA)'s club, the Philadelphia 76ers.
He is considered one of the most talented basketballers. However, his career was riddled with incessant financial and legal challenges which gradually led to a decline in his performance and eventual retirement.
Quick Facts
| | |
| --- | --- |
| Full Name: | Allen Ezail Iverson |
| Popular Name: | Allen Iverson |
| Gender: | Male |
| Birth Date: | June 7, 1975 |
| Age: | 46 years |
| Parents: | Allen Broughton and Ann Iverson |
| Siblings: | Mister Allen Iverson, Brandy Iverson, and Iiesha Iverson |
| Birth Place: | Hampton, Virginia |
| Nationality: | American |
| Ethnicity: | African-American |
| Education: | Bethel High School and Georgetown University |
| Marital Status: | Divorced. Previously married to Tawanna Turner |
| Sexual Orientation: | Straight |
| Wife/Spouse: | N/A |
| Children: | Tiaura Iverson, Allen II Iverson, Isaiah Iverson, Messiah Iverson, and Dream Iverson |
| Dating: | N/A |
| Net Worth: | USD 1 million (as of August 1, 2021) |
| Source of Wealth: | Basketball Playing and Endorsement Deals |
| Height: | 6′ 0″ (1.83 m) |
| Weight: | 75 kg; In pounds: 165 lbs. |
Early Life and Career Information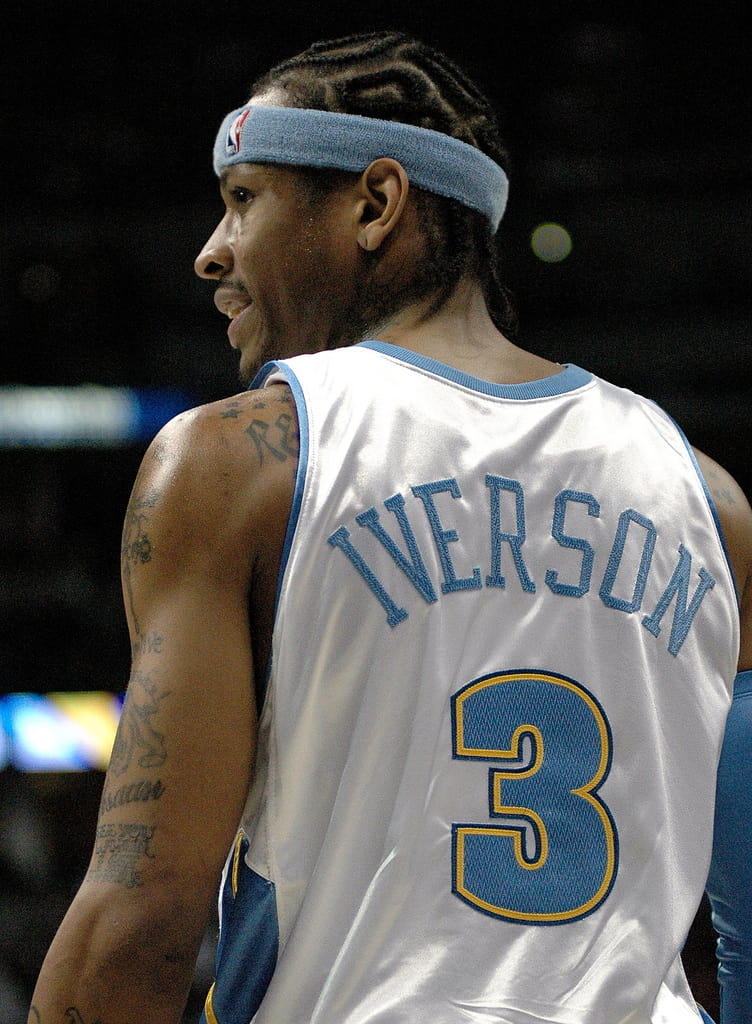 Allen Iverson was born on June 7, 1975, in Hampton, Virginia, to Allen Broughton and Ann Iverson. He started playing basketball while attending Bethel High School.

In addition to basketball, Iverson was also a talented football player and proved to be one of the most valuable dual-sport athletes of his time. During his high school years, he earned the Associated Press High School Player of the Year award and the Division 5 AAA Virginia State Championship in both basketball and football.

After graduating from Bethel High School, Allen Iverson proceeded to Georgetown University where he played basketball for the Georgetown Hoyas for two years. He joined the Philadelphia 76ers in the 1996 NBA draft as the club's first overall pick.

Allen played for the Philadelphia 76ers for the next ten years before joining the Denver Nuggets (2006 – 2008), Detroit Pistons (2008 – 2009), and Memphis Grizzlies (2009). He spent the 2009/2010 season with his former club the Philadelphia 76ers and the 2010/2011 season with Turkish basketball club Be?ikta? J.K.

When he officially retired in January 2013, Iverson had bagged numerous coveted awards, including:

• NBA Most Valuable Player award in 2001
• 11 NBA All-Star awards from 2000–2010
• 2 NBA All-Star Game MVP awards in 2001 and 2005
• 3 All-NBA First Team awards in 1999, 2001, and 2005
• NBA Rookie of the Year award in 1997
• 4 NBA Scoring Champion awards in 1999, 2001, 2002, and 2005
Allen Iverson's Net Worth
Allen Iverson is considered one of the most successful basketball players of all time. During his professional career, Iverson earned over $200 million from salary and endorsements alone.

Unfortunately, his net worth shrunk over the years, thanks to his lavish lifestyle, expensive divorce, and a host of other financial challenges. As of August 1, 2021, Allen Iverson had a net worth of $1 million.
1. How Allen Iverson Earned His Fortune
The following is a rundown of Allen Iverson's basketball salary over the years:

• 1996 – 1997: Earned $2.2 million with Philadelphia 76ers
• 1997 – 1998: Earned $3.1 million with Philadelphia 76ers
• 1998 – 1999: Earned $3.5 million with Philadelphia 76ers
• 1999 – 2000: Earned $9 million with Philadelphia 76ers
• 2000 – 2001: Earned $10.1 million with Philadelphia 76ers
• 2001 – 2002: Earned $11.25 million with Philadelphia 76ers
• 2002 – 2003: Earned $12.3 million with Philadelphia 76ers
• 2003 – 2004: Earned $13.5 million with Philadelphia 76ers
• 2004 – 2005: Earned $14.6 million with Philadelphia 76ers
• 2005 – 2006: Earned $16.4 million with Philadelphia 76ers
• 2006 – 2007: Earned $17.1 million with Denver Nuggets
• 2007 – 2008: Earned $19 million with Denver Nuggets
• 2008 – 2009: Earned $20.8 million with Detroit Pistons
• 2009 – 2010: Earned $1.029 million with Philadelphia 76ers
• 2009 – 2010: Earned $161 thousand with Memphis Grizzlies

In addition to his basketball salary, Allen Iverson also earned handsomely from endorsement deals. His most notable endorsement earnings came from the 2001 contract he signed with Reebok. The contract would pay him $800,000 a year for life as well as $32 million set aside in a trust fund, which Iverson would access when he turns 55 years. But after divorce with his wife, Allen will now only inherit half of the trust fund.
2. How Iverson Almost Lost It All
In early 2012, rumors went around that Allen Iverson was broke. On February 14 the same year, a judge in Georgia ordered that all of Iverson's bank accounts be seized. These revelations didn't come as a surprise though.

During his most financially successful years, Iverson allegedly traveled with an entourage of up to 50 people. He treated his family and friends to expensive cars, houses, jewelry, and vacations. Allen Iverson's financial challenges manifested after he was ordered to pay $900,000 to a Georgia jeweler but apparently, the former professional basketball player was unable to pay.

According to a court filing made in December 2012, Iverson claimed that his monthly income was $62,500, whereas his expenses came to a staggering $360,000. It also emerged from this court filing that up to $125,000 of Iverson's monthly expenses went to paying several creditors and mortgages. Interestingly, Iverson also claimed that despite his diminished income, he could still spend as much as $10,000 on clothes, $10,000 on groceries, and $10,000 on entertainment every month.

Allen's financial troubles have also been compounded by incessant arrests. He was first arrested and incarcerated after engaging in a bar brawl on February 14, 1993. Four years later, he was again arrested and charged with carrying a concealed weapon as well as possession of marijuana. In 2006, his bodyguard was accused of assaulting a man and Iverson had to cough up more than $260,000 in damages.

But while Allen Iverson's current net worth may be a far cry from what he earned during the peak of his career, it's still enough to keep him afloat. Better yet, the 45-year old might decide to put his wealth into profitable investment opportunities.
Lessons from Allen Iverson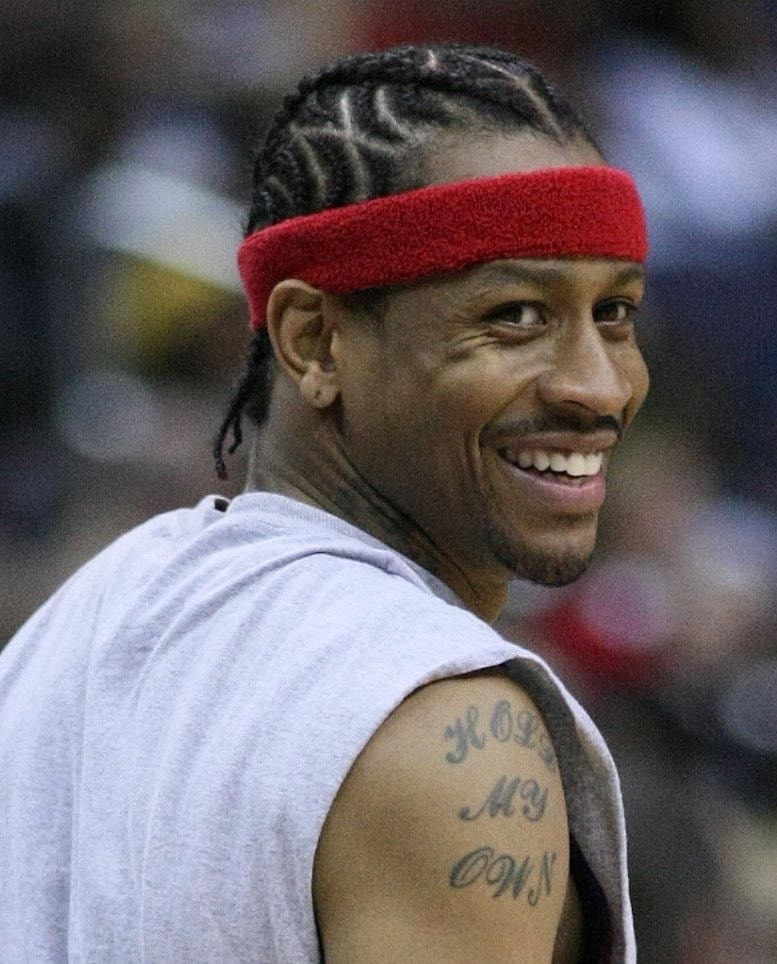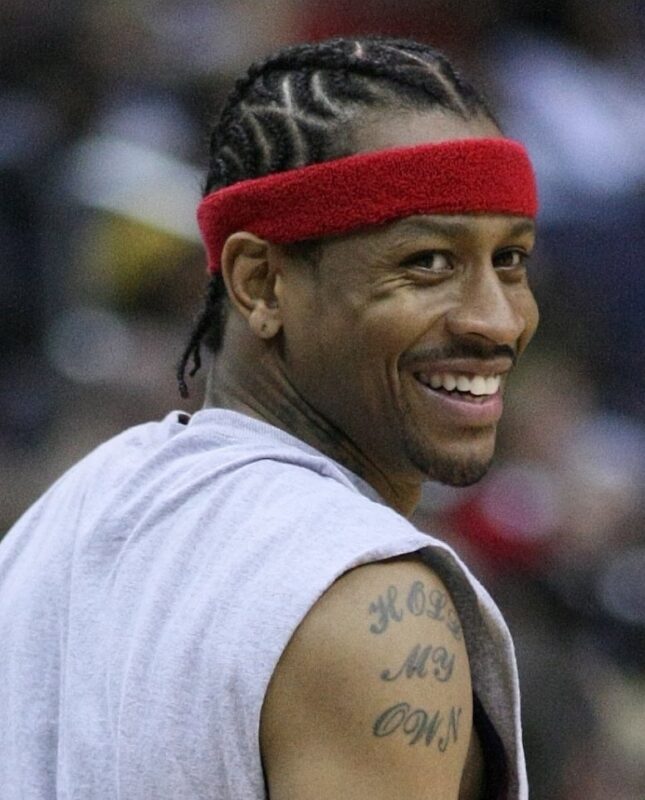 1. Be a team player

Allen Iverson may have been a talented basketball player. But he was far from being a team player. His lack of admirable team spirit was one of the greatest contributors to his career decline.

2. Fame is both a blessing and a curse

Fame can either be a gift or a curse; it all depends on how you use it. Iverson's runaway spendthrift lifestyle and constant brushes with the law lend credence to this age-old cliché.

3. Know when it's time to bring down the curtains

After earning a spot among the most celebrated basketballers of all time, Allen Iverson knew when it was time to hang his boots.
Famous Quotes by Allen Iverson
"Don't nobody wanna talk about or hear about somebody donating money to a charity. You wanna hear about what Bin Laden is doing and what you think is on his mind."
"Either you give in, or you fight. That's all I know, being where I'm from. You fight for what you want. You go after what you want. The only thing I could do was give up or keep fighting for what I wanted in life."
"I believe that whatever we have, regardless of a trade being done or not, I feel we have a shot. I've just got to believe that we're going to be all right. I've got to just play basketball."
"I didn't take constructive criticism the way I should have. When I finally caught up to that, that's when I went to being the MVP."
"I may not know everything about physical talent or anything like that, but I have a sharp mind when it comes to that look: being able to look into somebody's eyes to tell if they are going to be in the foxhole with you tonight, or if they are not."
Conclusion
Allen Iverson's success story is more of a lesson than it is an inspiration. But when history books are written, we will remember him as one of the greatest athletes the world has ever known.