Last Updated on January 24, 2022
Over the years, cable companies have dominated the television industry, ostensibly due to the wide variety of channels that the user gets to enjoy from a single package. However, that popularity has been on a downward trajectory lately, and understandably so.
While cable TV packages come with plenty of channels to keep you entertained, most of us are probably only interested in one-tenth of the channel list. So, why incur hefty monthly bills on services that you don't use? It's like paying for a buffet when there's only a handful of foods that you like in the assortment.
Another factor that has been a major drawback with cable TV packages is the long-term contracts that are often shoved down the throats of its users. As you may expect, these contracts are conveniently skewed in favor of cable companies. Thankfully, there are plenty of alternatives to cable TV that you can take advantage of without worrying about racking up huge monthly entertainment bills.
This post reviews eight of those alternatives.
1. A Digital Antenna or Smart TV
Cost: Antenna installation fee or Smart TV purchase price (varies)
One of the best alternatives to cable TV is investing in a digital antenna. Although this option comes with fewer international channels, you still get to enjoy plenty of local channels that you would otherwise have to pay for in a cable TV package.
With digital antennas, you'll never complain again about poor picture quality. Also, most digital antennas sport a sleek design, which makes them easy to mount even indoors. But perhaps the best thing about digital antennas is that there are no monthly bills to pay.
You'll only incur a small cost when purchasing the antenna and once you buy it, you can enjoy a variety of local channels free of charge for an unlimited duration.
If you still find the idea of an antenna quite outdated, you could invest in a smart TV instead. The fundamental difference here is that the smart TV has an antenna built inside of it. But just like a digital antenna, a smart TV also guarantees scores of local channels and picture-perfect quality at no monthly fee. The only expense you'll incur is when buying the TV for the first time.
2. Network Websites
Cost: Varies
Numerous television companies have active websites where they post full episodes of their programs for free or low-cost access. For instance, CBS offers plenty of free full episodes on their website.
There's an option where users can sign up for the CBS All Access package, which costs $59.99/year or $99.99/year. The first package comes with limited commercials, whereas the second one has no commercials at all. CBS offers both packages after a 7-day free trial period.
Other television networks with websites where users can catch up with their favorite programs include ABC, NBC, and Fox. You might also check out some cable networks like TLC, History Channel, and HGTV, which provide a few "unlocked" episodes of both recent and past seasons. However, be sure to read the terms and conditions to avoid paying unhidden charges.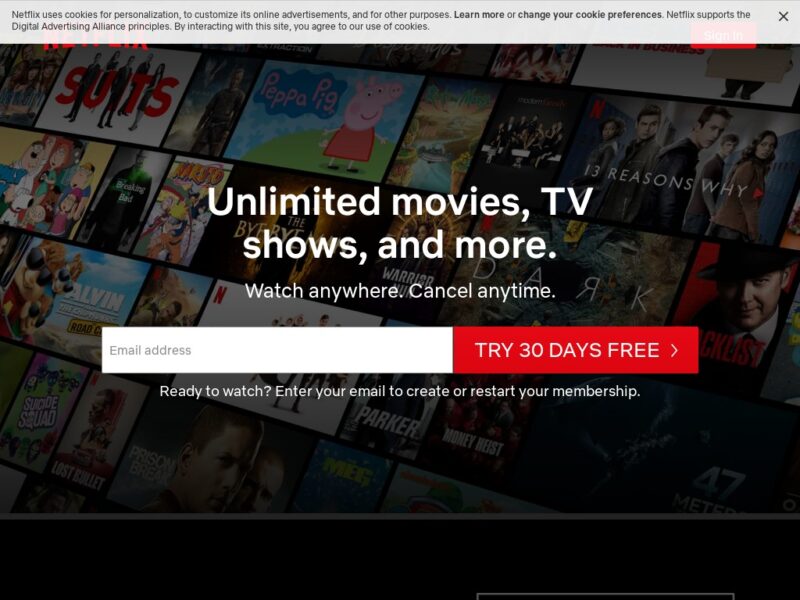 Pricing: $8.99/month on one screen at a time, $12.99/month for two screens, and $15.99/month for four screens
Free Trial Period: 30 days
Platform Availability: Windows, Android, iOS, macOS, Amazon Fire TV, Fire TV Stick, Chromecast, Roku, PlayStation, Xbox One, Apple TV, Android TV, Nintendo, and Smart TVs from LG, Samsung, etc.
It's almost impossible to discuss cable TV alternatives without mentioning Netflix. Netflix offers a variety of critically-acclaimed and commercially successful movies as well as shows and documentaries to keep you entertained at a low cost.
The network is also famous for quality programming and provides licensed content from reputable studios like Fox, Warner Bros, and HBO. The only drawback with Netflix is that it doesn't offer live TV channels.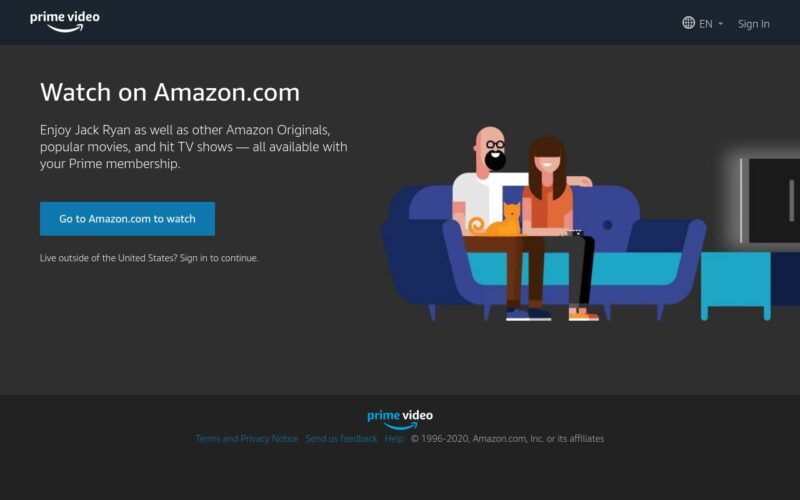 Pricing: $12.99/month or $119/year, $59/year for student membership
Free Trial Period: 30 days
Platform Availability: Windows, Android, iOS, macOS, Amazon Fire TV, Fire TV Stick, Chromecast, Roku, PlayStation, and Xbox One
Just like Netflix, Amazon Prime Video is not a live TV platform. Instead, it's primarily a video streaming service. Nonetheless, this cable TV alternative continually tries to broadcast live TV services, particularly sports channels. Some of the channels you'll find on the platform include PGA and NBA League Pass, as well as CBS and its entire network access.
In addition to these channels, Amazon Prime Video also maintains a huge library of on-demand movies and television shows that don't attract any extra charge. There are additional perks to enjoy for frequent shoppers at Amazon stores. However, you'll need to pay for access to premium channels on Amazon Prime Video, such as Showtime and HBO.
Pricing: $25-$45/month, new members are entitled to a $10 discount on their first month's payment
Free Trial Period: 7 days
Platform Availability: Windows, Android, iOS, macOS, Roku, Chromecast, Android TV, Apple TV, Amazon Fire TV, and Xbox One
One of the best things you'll love about Sling TV is its incredibly low subscription fees, which still entitle you to a wide collection of popular channels. Unlike many cable TV alternative networks that cater to specific kinds of content like news and sports, Sling TV offers it all. The network has three tiers, including Sling Orange, Sling Blue, and Orange + Blue.
There are no fixed rates for each plan, as that depends on the number of channels you wish to access as well as the number of devices you intend to stream them on.
Some of the noteworthy channels you can enjoy with a Sling Orange subscription include ESPN network, The Food Network, BBC, CNBC, CNN, AMC, Comedy Central, and NFL. In addition to its huge collection of channels, Sling TV also offers customizable add-ons, which generally start at $5/month.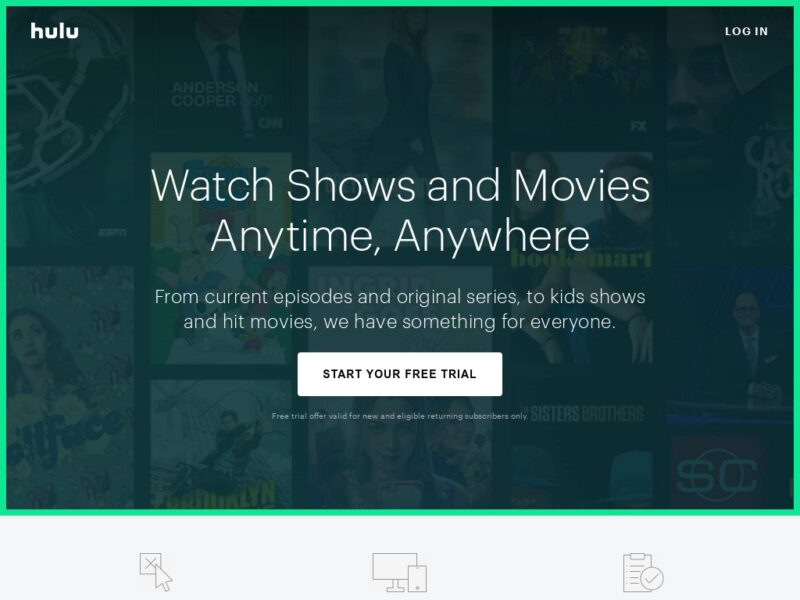 Pricing: $5.99/month with ads or $11.99/month with no ads
Free Trial Period: 30 days
Platform Availability: Windows, Android, iOS, MacOS, Roku, Chromecast, Android TV, Apple TV, Amazon Fire TV, Fire TV Stick, Nintendo Switch, LG Smart TVs, Xbox One, and Xbox 360
Hulu is one of the most affordable and flexible cable TV alternatives out there. The network grants you access to the current seasons of numerous series and television shows. In addition to its vast library of original series and movies, Hulu also features add-on channels like Starz, Showtime, HBO, and Cinemax.
It comes with three plans, with the basic one starting at $5.99 per month. However, if you are averse to intrusive ads, you can opt for the no-ads plan that costs $11.99/month. Better yet, you can go for Hulu's live TV package which costs $50 per month but comes with over 60 channels from across various categories like news, entertainment, and sport.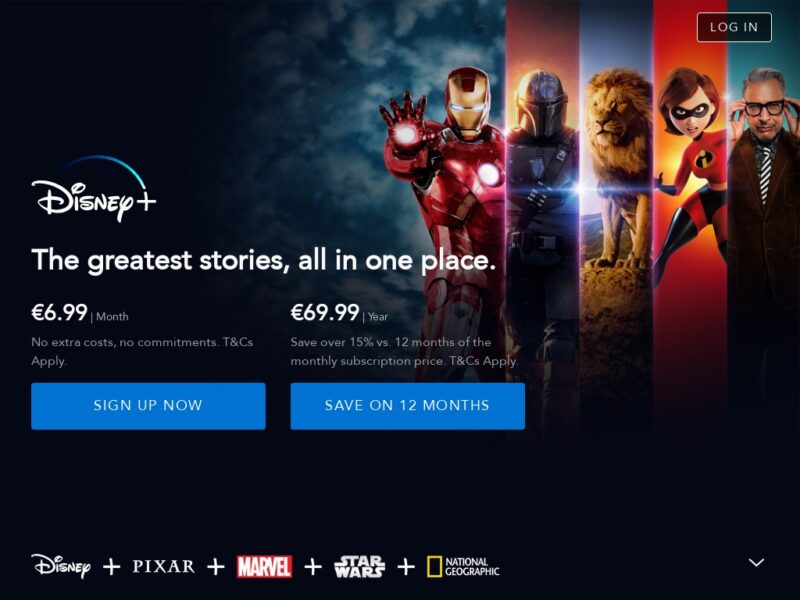 Pricing: $6.99/month
Free Trial Period: 7 days
Platform Availability: Windows, Android, iOS, macOS, Roku, Google Chromecast, Android TV, Apple TV, Amazon Fire TV, LG and Samsung Smart TVs, Xbox One, and PlayStation 4
Disney+ may not be as old as many cable TV alternatives on this list, but it packs a punch in terms of its affordability and diversity of content. This is probably the only network that hosts content from Disney, Pixar, Star Wars, Marvel, and National Geographic on a single platform.
Disney+ is also one of the few networks that grant users unhindered access to a library of Disney classics, which contains shows like Seven Dwarfs, Pinocchio, Snow White, etc. And all that is available for a paltry $6.99/month. Better yet, you can bundle Disney+ with ESPN+ and Hulu for only $12.99/month. That's about 25% cheaper than buying both packages separately.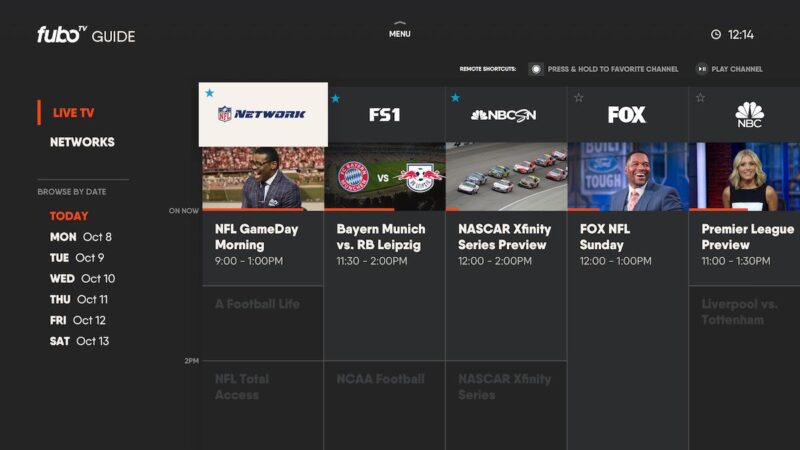 Pricing: Standard plan starts at $54.99/month, Family plan starts at $59.99/month, while Ultra plan costs $79.99
Free Trial Period: 7 days
Platform Availability: Android, iOS, Roku, Google Chromecast, Android TV, Apple TV, Amazon Fire TV, Samsung Smart TVs.
FuboTV may be a bit limiting in terms of the number of platforms that it's available on. But that shouldn't be a deal-breaker, considering the numerous redeeming features the network comes with.
Most notably, there are three subscription plans to cater to users of different budget needs. The Standard plan entitles you to 99 channels plus 130+ events in 4K, as well as 30 hours of Cloud DVR and an ability to share for two screens at a time.
The Family plan comes with a similar number of channels and events as the Standard plan. In addition, you get up to 500 hours of cloud DVR and sharing for three screens. Lastly, the Ultra plan offers you access to 168 channels and 130+ events in 4K.
You also get 500 hours of DVR space and sharing for three screens. However, besides its availability on fewer platforms, another glaring drawback with FuboTV is the omission of the ESPN channel.
Wrap Up
There are plenty of other cable TV alternatives that we could probably not cover in one article. However, the ones highlighted above rank high up in terms of affordability and a huge channel collection.