Her life story belongs to the world's top unsolved mysteries. Since her disappearance in 1937, countless speculations and theories have arisen in an attempt to give a logical explanation as to why the famous American aviator's remains are yet to be seen after more than 80 years.
The Beginning
Amelia Mary Earhart, or simply Amelia Earhart, was born on July 24, 1897 in the city of Atchison, Kansas. Eldest of the two children of Samuel "Edwin" Stanton Earhart, a railroad lawyer, and Amelia "Amy" Otis, she grew up as an inspiration to her younger sister, Grace Muriel Earhart.
Earhart was never meant to stay in one place. At a young age, she has already shown independence by traveling from town to town, which included Kansas City, Kansas and Des Moines, Iowa. She graduated from secondary school in Chicago amidst her family experiencing financial difficulties. The death of her grandparents resulted to her mother receiving a portion of the inheritance. This gave Amelia the opportunity to study in a distinguished institution in Rydal, Pennsylvania, the Ogontz School.
Amelia one day visited her sister in Toronto, Canada. This visit made her decide to quit school. She went to Red Cross First Aid to take classes when she saw that there was a great need for nurse aids when World War I happened. She went to Columbia University in New York afterwards to continue her medical studies.
The First Plane Ride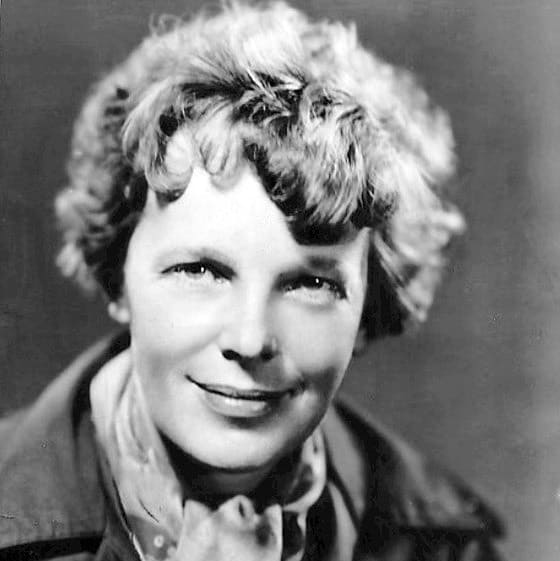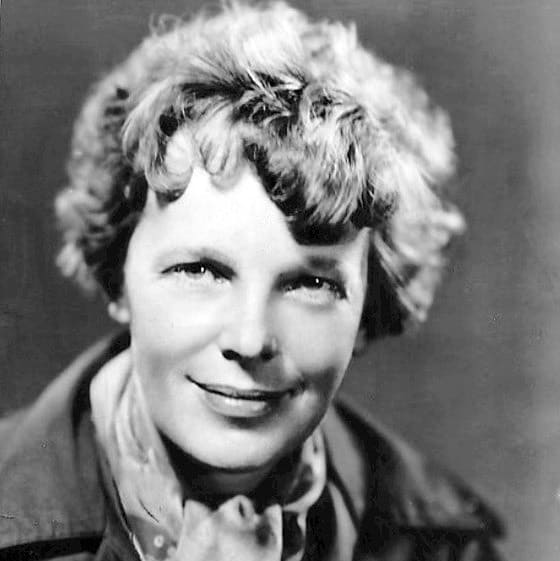 Earhart's first time riding an airplane changed her life forever. It happened in December 1920 with a distinguished pilot from World War I, Frank Hawks. "By the time I had got two or three hundred feet off the ground, I knew I had to fly," Earhart was quoted in her biography published at www.ameliaearhart.com.
Earhart began her flying lessons in January 1921. She took various jobs to support her aviation classes with Neta Snook, a world-famous female aviator.
Among the sidelines she had to get were working as a clerk, a truck driver, a stenographer and a photographer. Half a year later, she bought her very first airplane with the help of her mother and sister.
She got a pre-owned Kinner Aister biplane and called it "the Canary". By December of the same year, she took home her National Aeronautics Association license. She didn't waste time and participated in a flight exhibition held at the Sierra Airdome in Pasadena, California just two days after.
The Achiever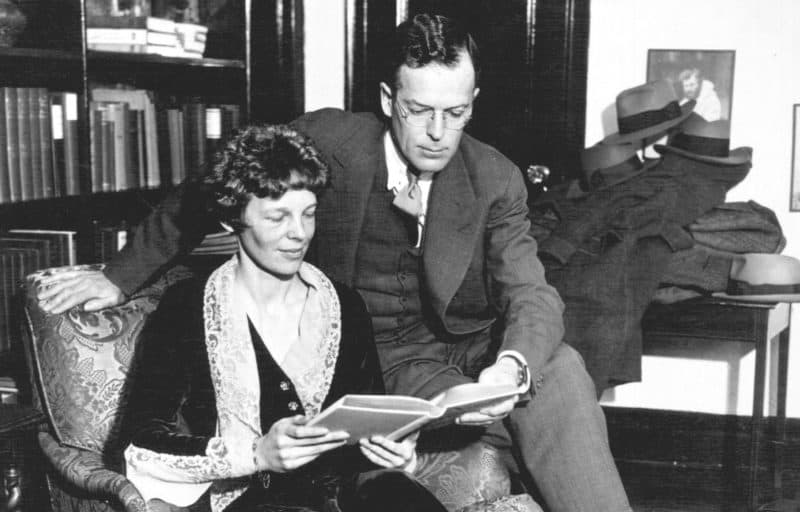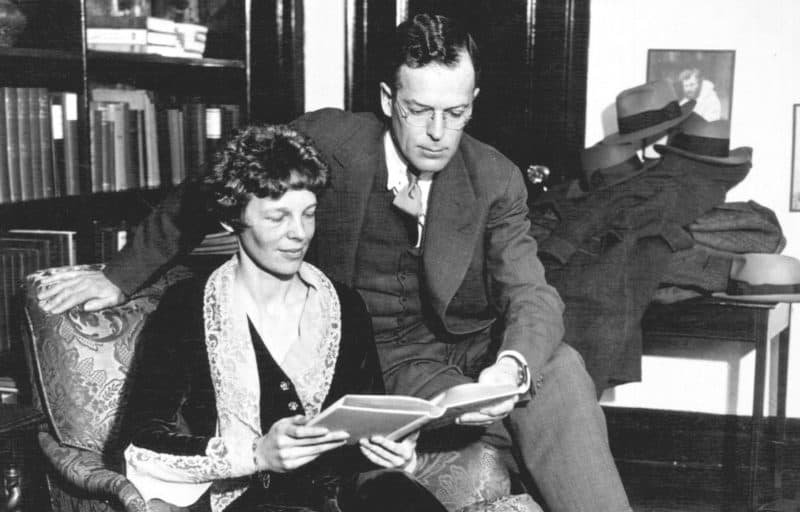 Earhart soon achieved her first aviation award having flown up to 14, 000 feet, the world altitude record for women pilots by October 1922. This recognition was soon followed, being hailed as the first woman to fly solo across the Atlantic Ocean.
She was also the very first woman to be given a Distinguished Flying Cross, described by history.com as "a military decoration awarded for heroism or extraordinary achievement while participating in an aerial flight."
By 1932, she made an unaided, continuous flight across the United States. Starting at Los Angeles, she landed in Newark, New Jersey 19 hours later. She's also famous for flying solo from Hawaii to the U.S. in 1935.
The Start of the End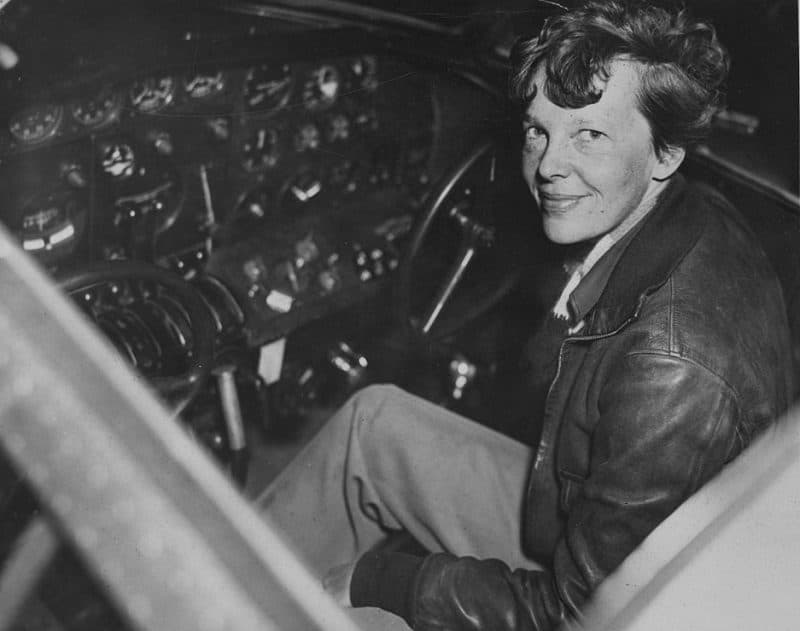 Being the adventurous woman that she is. Earhart decided to do something big in time for her 40th birthday. She wanted to be the very first among all women pilots to circumnavigate the world.
"I have a feeling that there is just about one more good flight left in my system, and I hope this trip is it," she was quoted in an article published on the same website. Despite a failed attempt during March, she decided to push through with her goal.
Together with her navigator, Freed Noona, she started her 29,000-mile journey. Rain, overcast skies, and intermittent radio transmissions made the goal impossible for the two. The last report ITASCA got from Earhart was at 8:45am saying, "We are running north and south." ITASCA was the ship deployed to support Earhart and Noona's goal.
A search and rescue operation was immediately started, however, by July 19th, after spending $4 million combing 250,000 square miles of ocean, the government called off the operation. On January 5, 1939, the Los Angeles court declared Amelia Earhart legally dead.
The Legacy Lives On
Aside from being known for getting recognition after recognition in the history of aviation, Earhart was also famous for serving as a symbol of strength and determination for young women during her time.
In a letter she wrote to her husband, George P. Putnam, she said, "Please know I am quite aware of the hazards," she said. "I want to do it because I want to do it. Women must try to do things as men have tried. When they fail, their failure must be but a challenge to others."
Here are the best quotes from Amelia Earhart that are worth remembering.
Amelia Earhart Quotes
"Everyone has oceans to fly, if they have the heart to do it. Is it reckless? Maybe. But what do dreams know of boundaries?" – Amelia Earhart
"Some of us have great runways already built for us. If you have one, take off! But if you don't have one, realize it is your responsibility to grab a shovel and build one for yourself and for those who will follow after you." – Amelia Earhart
"The most effective way to do it, is to do it." – Amelia Earhart
"Courage is the price that life exacts for granting peace." – Amelia Earhart
"Never interrupt someone doing something you said couldn't be done." – Amelia Earhart
"Never do things others can do and will do if there are things others cannot do or will not do." – Amelia Earhart
"There's more to life than being a passenger." – Amelia Earhart
"Worry retards reaction and makes clear-cut decisions impossible." – Amelia Earhart
"Preparation, I have often said, is rightly two-thirds of any venture." – Amelia Earhart
"The more one does and sees and feels, the more one is able to do, and the more genuine may be one's appreciation of fundamental things like home, and love, and understanding companionship." – Amelia Earhart
"The woman who can create her own job is the woman who will win fame and fortune." – Amelia Earhart
"Adventure is worthwhile in itself." – Amelia Earhart
"Decide whether or not the goal is worth the risks involved. If it is, stop worrying." – Amelia Earhart
"The most difficult thing is the decision to act, the rest is merely tenacity. The fears are paper tigers. You can do anything you decide to do. You can act to change and control your life; and the procedure, the process is its own reward." – Amelia Earhart
"I believe that a girl should not do what she thinks she should do, but should find out through experience what she wants to do." – Amelia Earhart
"A single act of kindness throws out roots in all directions, and the roots spring up and make new trees. The greatest work that kindness does to others is that it makes them kind themselves." – Amelia Earhart
"No borders, just horizons – only freedom." – Amelia Earhart
"Women must try to do things as men have tried. When they fail, their failure must be but a challenge to others." – Amelia Earhart
"In aviation as a whole, women are outnumbered forty to one, but I feel that more will gain admittance as a greater number knock at the door. If and when you knock at the door, it might be well to bring an axe along; you may have to chop your way through." – Amelia Earhart
"You know the more one does the more one can do." – Amelia Earhart
"Surely we must have something more to contribute to marriage than our bodies." – Amelia Earhart
"I could not see. I carried on." – Amelia Earhart
"I wasn't brave, I just didn't have time to be scared." – Amelia Earhart
"Young people and old people, too, are too timid about experimenting trying their little adventures, flying their own Atlantics. Step out! Try the job you are interested in! Use the talents which give you joy! There's plenty of time." – Amelia Earhart
"No pay, no fly, and no work, no pay." – Amelia Earhart
"Women will gain economic justice by proving themselves in all lines of endeavor, not by having laws passed for them." – Amelia Earhart
"I have never lived more than four years in any one place and always have to ask 'Which one?' when a stranger greets me by saying, 'I'm from your home town'." – Amelia Earhart
"Honor is the foundation of courage." – Amelia Earhart
"Better do a good deed near at home than go far away to burn incense." – Amelia Earhart
"There is so much that must be done in a civilized barbarism like war." – Amelia Earhart
"I can think of lots of things worse than never getting married, and one of the worst is being married to a man who tied you down." – Amelia Earhart
"I'll see what I can do to keep Mother and Dad together until you finish college, Pidge, but after that I'm going to come back here and live my own life." – Amelia Earhart
"It is best to begin at the beginning." – Amelia Earhart
"I must continue to be a heroine in the public eye, otherwise flying opportunities will stop rolling in." – Amelia Earhart
"I was fond of basketball." – Amelia Earhart
"It is far easier to start something than it is to finish it." – Amelia Earhart
"Anticipation, I suppose, sometimes exceeds realization." – Amelia Earhart
"Flying may not be all plain sailing, but the fun of it is worth the price." – Amelia Earhart
"I lay no claim to advancing scientific data other than advancing flying knowledge. I can only say that I do it because I want to." – Amelia Earhart
"The field was wet, the lane was wet, and the spirits of my mechanic and helper were damp." – Amelia Earhart
"The stars seemed near enough to touch and never before have I seen so many. I always believed the lure of flying is the lure of beauty, but I was sure of it that night." – Amelia Earhart
"My ambition is to have this wonderful gift produce practical results for the future of commercial flying and for the women who may want to fly tomorrow's planes." – Amelia Earhart
"The soul's dominion? Each time we make a choice, we pay with courage to behold restless day and count it fair." – Amelia Earhart
"Being alone is scary, but not as scary as feeling alone in a relationship." – Amelia Earhart
"No kind action ever stops with itself. One kind action leads to another. Good example is followed. A single act of kindness throws out roots in all directions, and the roots spring up and make new trees. The greatest work that kindness does to others is that it makes them kind themselves." – Amelia Earhart
"Experiment! Meet new people. That's better than any college education . . . By adventuring; about, you become accustomed to the unexpected. The unexpected then becomes what it really is…the inevitable." – Amelia Earhart
"I did for the fun of it." – Amelia Earhart
"You haven't seen a tree until you've seen its shadow from the sky." – Amelia Earhart
"As soon as we left the ground, I knew I had to fly." – Amelia Earhart
"Now and then women should do for themselves what men have already done—occasionally what men have not done—thereby establishing themselves as persons, and perhaps encouraging other women toward greater independence of thought and action." – Amelia Earhart