Last Updated on March 8, 2022
1. Can you tell us a bit about yourself and what's your role at CouponBirds?
Hey everyone! I'm Shaw Li, a User Interface designer at CouponBirds. As a UI designer on this team, it's my job to enhance user experiences for visitors to CouponBirds.
It's also just as important that the visual components of my design improve the efficiency and quality of the services CouponBirds provides. When users are looking for coupons on our site, they should feel unrestrained and comfortable, being happy with both the design and the easily found coupon codes.
When I majored in Digital Media Art at my university, I really enjoyed learning a lot about the latest innovations for internet media technology and developing skills for creating and editing audio/video content.
It was so much fun and I feel great to continue in my field of study right after graduation. Now, working with a team on projects I love and that fills me with joy makes this more than just a job for me.
2. How did you get into design?
I discovered my love of art back when I was in primary school. I love painting and spend a lot of time drawing everything I find beautiful. I chose art school so I could pursue my enthusiasm for creativity and turn it into a career.
In college, I dedicated myself to learning everything I could about the principles of design, including studying graphic, information, and interactive designing skills. Graphic designs can look simple, but the information they deliver is more than what meets the eye. A good design allows complex concepts to be displayed in a clear and logical way. My designs seek to blend beauty with usability.
3. What are you currently working on? Please show us some works of yours in CouponBirds project.

I work with more than 100 talented team members from different cities on CouponBirds projects. Together, we overcome a variety of difficulties and obstacles. We communicate with each other like friends and support each other like family, which makes my daily work so enjoyable.
I'm lucky to work with them and happy I can use my creative skills so much with CouponBirds. Designing festive logos, developing web pages and creating illustrations and advertising banners are all part of my job.
I also work with product managers and our team to give guidance on design principles and how those translate to the user experience. We often go through round after round of discussions in order to present an easy-to-use, eye-catching design as a finished product.
This lively atmosphere continuously inspires me to examine our platform for opportunities to optimize the site or add interesting elements to make my designs look more dynamic.
4. In your opinion, can you describe the work of a great UI designer? What contributions do they make to the overall product?
To me, an excellent UI designer should consider both the appearance of the product and product thinking in their work. Their style should show a unique personality, and they should always pursue new interests with a willingness to analyze design principles for fresh ideas.
In UI design, the appearance of the product deals with basic performance design and prototype drawings. With product thinking, we go beyond the visual performance of the product and innovate based on the principles of user habits.
Strong analytical skills activate our minds and our thinking becomes more agile, which helps designers better understand the functional structure, interactive form, visual performance and any other factors that arise while working on a project.
Maintaining your interest in a project as a designer is important for strong results since it stimulates your mind and encourages you to continue exploring your design's potential, which challenges your skills and helps you master more design trends.
5. How do you know that what you're designing works for the user? Tell us a bit about your approach or what's your personal Principles of Design.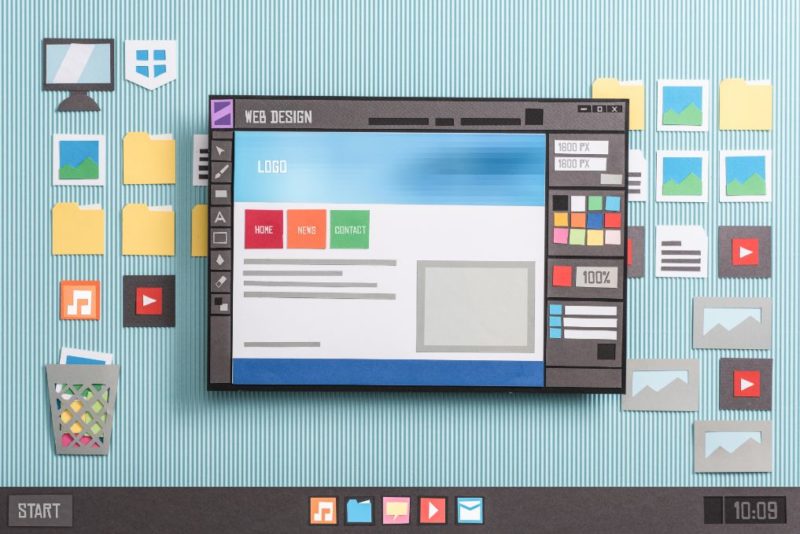 We always welcome user feedback, and we want to know about everything that doesn't work for them or makes for a bad experience while navigating our site. An excellent platform is the result of several iterations of a product as we work on repairing the user experience.
My personal principles focus on paying attention to the relationship between users and the product. I look for ways to improve coupon searching efficiency, ensure that products meet the key needs of users, which means effective information transmission. My design principles also include making sure the typesetting and color-matching make sense and look innovative at the same time.
When developing the design of a project, I will arrange all the pages and states of a product, including screenshots that show various extreme scenarios, and then I will use a tool of editing logic to connect the jumps of each button after the trigger and until I find that the entire product will eventually be a closed loop.
There is no way to know every scenario possible in order to define interaction rules for them in advance, but we use user data to optimize our design ideas.
Working with as many people as possible is better than working alone since it helps gather different ideas, opinions, and insights about our goal, which is to create an interface design that provides people with an appealing graphic aesthetic and good product experience.
6. Where do you find inspiration for your work in user interface design? How do you keep on top of current design trends?
In my spare time, I visit design websites, including Behance, Dribble, and Pinterest. These are true treasure chests where a lot of excellent, quality work can be found, whether it's interactive design, UI design, graphic design or illustrations.
Many designers with refined aesthetics use these websites to showcase their new work, so whether you're a rookie or design master, you can exchange ideas and learn more about design from each other.
I find a lot of inspiration on websites like these, learning from the experience of experts and studying why their designs function the way they do and use it in my own work. It's a challenging process, but exciting.
I also read design-themed articles. This helps me deepen my knowledge of where trends in the industry are headed and what the future of design trends might look like. Standards change every day, so we designers must explore, think, learn and work more just to keep up with new trends.
I learn best when I study industry leaders and watch their progress developing different designs. Independent study is a good habit to maintain and taking the initiative to understand design trends analytically helps you create your own beautiful body of work.
7. Do you have any advice for women interested in pursuing UI design?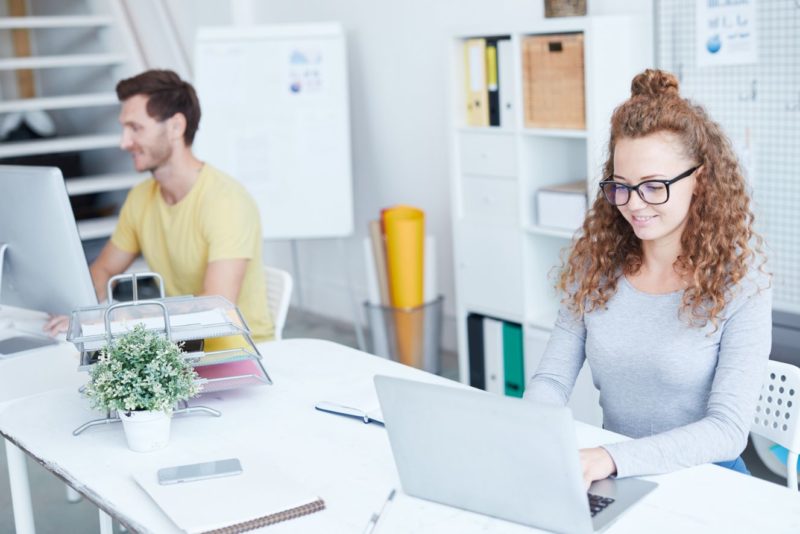 My learning is ongoing, so I suggest that anyone interested in pursuing UI design browse design websites and look for excellent examples to improve their own aesthetic. Read design articles and master the basics to build a strong foundation of skills step by step.
Talk to the people you know, even if they aren't designers themselves because you need to understand what every type of user sees as advantages and disadvantages with these products. The more points of view you encounter, the more you'll understand which components of design need to be improved.
Keep creating and looking for inspiration and new ways to express your ideas. These habits help you feel a sense of achievement, but through this process, you understand your progress, too. Good sorting habits will show you how you've grown, which is a meaningful way to look back on your work and how you learn and develop designs step by step.
Understanding how to sum up your designs and the problems you encountered in your process can help you avoid repeating mistakes. Cultivating a variety of interests and hobbies, such as photography and travel, are also important in helping you identify what you find beautiful, what defines your aesthetic and how your designs reflect your unique way of life. In the end, anyone who has full confidence in their work will be a great designer.