Last Updated on March 8, 2022
Felice Varini is a Swiss artist who was nominated for the 2000/2001 Marcel Duchamp Prize. He is widely known for his geometric perspective-localized paintings of rooms and other spaces, using projector-stencil techniques.
Felice paints on architectural and urban spaces, such as buildings, walls and streets. The paintings are characterized by one vantage point from which the viewer can see the complete painting (usually a simple geometric shape such as circle, square, line), while from other view points the viewer will see 'broken' fragmented shapes.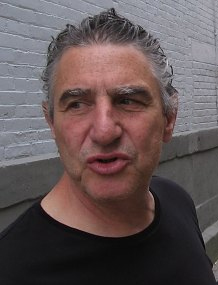 So what is this process actually called? Anamorphosis is a clever eye trick that appears distorted unless it is viewed from a special angle or with a special instrument.
Varini has been creating optical illusions throughout the artist's 30 plus year career, several of which revolved around anamorphic illusions.
Varini argues that the work exists as a whole – with its complete shape as well as the fragments. "My concern," he says "is what happens outside the vantage point of view."
Today we will present to you some of his finished works. You will see the finished illusion from two different vantage points. One of which completes and the other destroys the illusion. Our eyes often lie to us, and today you will definitely experience that feeling!
Note: All Rights Reserved by Felice Varini