Last Updated on January 24, 2023
Who Is Anderson Cooper?
Anderson Hays Cooper is an American journalist who is best known for anchoring the CNN news broadcast Anderson Cooper 360°.

Besides working as a CNN news anchor, Cooper is also a correspondent for CBS' 60 Minutes. He is also known for hosting his own syndicated talk show, Anderson Live.
Quick Facts
| | |
| --- | --- |
| Full Name: | Anderson Hays Cooper |
| Popular Name: | Anderson Cooper |
| Gender: | Male |
| Birth Date: | June 3, 1967 |
| Age: | 55 years |
| Parents: | Wyatt Emory Cooper and Gloria Vanderbilt |
| Siblings: | Carter Vanderbilt Cooper (blood brother) and Leopold Stanislaus Stokowski and Christopher Stokowski (half-brothers) |
| Birth Place: | New York City, New York |
| Nationality: | American |
| Ethnicity: | English, Dutch, and Spanish |
| Education: | Dalton School, Yale University, and Vietnam National University in Hanoi |
| Marital Status: | Single. Previously in a relationship with Benjamin Maisani |
| Sexual Orientation: | Gay |
| Wife/Spouse: | N/A |
| Children: | Wyatt Morgan (via surrogacy) |
| Dating: | N/A |
| Net Worth: | USD 200 million  |
| Source of Wealth: | Journalism, Modeling, Show Hosting, Writing, Film and Television Production, and Other Ventures |
| Height: | 5′ 10″ (1.77 m) |
| Weight: | 68 kg; In pounds: 149 lbs. |
Early Life and Career Information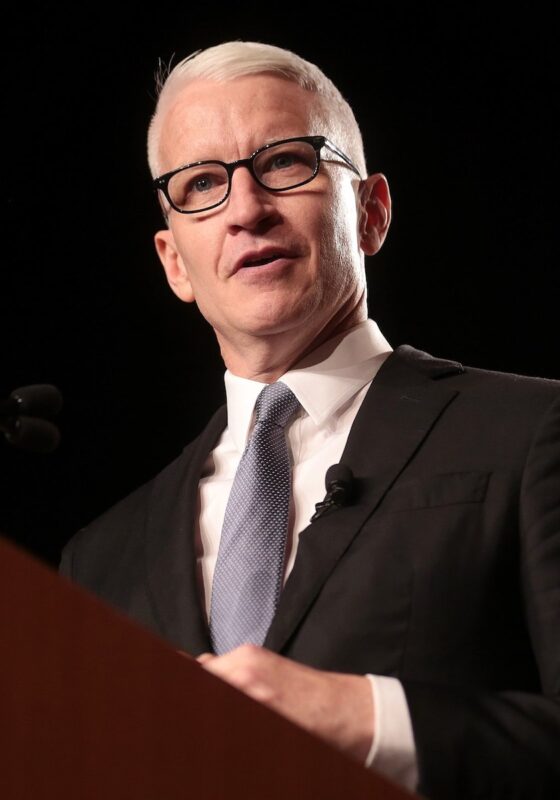 Anderson Cooper was born on June 3, 1967, in New York City, New York, to Wyatt Emory Cooper and Gloria Vanderbilt. His mother descended from millionaire businessman Cornelius Vanderbilt, who had interests in the shipping and railroad industry.

Anderson Cooper developed an interest in media much early. On September 17, 1970, when he was only three years old, Cooper and his mother appeared as guests on The Tonight Show. Between the ages of 10 and 13, he modelled for Calvin Klein, Ralph Lauren, and Macy's. He eventually decided to venture into journalism following the death of his older brother, Carter Vanderbilt Cooper, on July 22, 1988.

Carter reportedly died of suicide triggered by a psychotic episode induced by allergic reactions to anti-asthma prescription medications. Anderson just couldn't wrap his head around the fact that his brother could commit suicide, and the incident fueled his interest in investigative journalism.

After graduating from Yale University with a Bachelor of Arts, Anderson Cooper kicked off his professional journalism career with Channel One before joining ABC News and later CNN. He is also a correspondent for 60 Minutes, a news program by CBS News.
Anderson Cooper's Net Worth
As of 2023, Anderson Cooper had a net worth of $200 million. He has earned his wealth from his various endeavors, including journalism, presenting, film and television production, modeling, and writing. Cooper is one of the highest-paid journalists on the planet. He makes up to $12 million annually from hosting the Anderson Cooper 360o on CNN.
1. Anderson Cooper's Inheritance Money
As you might have guessed by now, Anderson Cooper was also born into affluence. His great-great-great-grandfather, Cornelius Vanderbilt, was a shipping and railroad magnate. At the time of his death, Vanderbilt had a massive net worth which is today's equivalent of $185 billion after adjusting for inflation.

Anderson's maternal grandfather was the last male heir of Cornelius Vanderbilt's fortune. He died in 1925, leaving behind his entire estate of about $5 million to his daughter and Anderson's mother, Gloria Vanderbilt. That's about $70 million today after adjusting for inflation.

Gloria Vanderbilt reportedly lost control over her inheritance to her aunt. Fortunately, she went on to achieve tremendous success as an artist and fashion designer. When she died in June 2019, Gloria had a net worth of $200 million and left the majority of her estate to Anderson.
2. Anderson Cooper's Income from Journalism and Modeling
Before becoming a journalist, Anderson Cooper was a model for various renowned brands like Calvin Klein, Macy's, and Ralph Lauren. However, a huge chunk of his wealth comes from his illustrious journalism career.

In early 2007, Cooper entered into a multi-year contract with CNN, where he would continue contributing to the CBS News program, 60 Minutes, while still working as an anchor and correspondent at CNN. The deal saw Cooper's annual salary jump from $2 million to $4 million.

The following are some of Anderson Cooper's other income-generating ventures:

i. Writing

Leveraging his experience in journalism, Cooper has authored several articles, most of which have been published on high-authority websites. In May 2006, his memoir titled Dispatches from the Edge was published by HarperCollins. A month following its publication, the memoir went on to top The New York Times Best Seller list.

Cooper also teamed up with his mother to author The Rainbow Comes and Goes: A Mother and Son on Life, Love, and Loss.

ii. Talk Show Hosting

As a talk show host, Anderson Cooper is best known for hosting the nationally syndicated talk show, Anderson Live. Cooper's experience in talk show hosting also includes hosting the Live with Regis and Kelly.

iii. Real Estate

In 2010, Anderson Cooper bought an apartment in Greenwich Village for $4.3 million. Built in 1906, the property was originally used as a New York City firehouse. After purchasing the apartment, Cooper embarked on an upgrade program that saw him install a variety of amenities like a gym and brass fire pole.

In 2014, Cooper purchased a vacation home in Trancoso, Brazil.

Cooper's current primary residence is a 6-bedroomed mansion in Rye House, which he purchased in 2014 for between $5 and $9 million. The home features massive iron gates, a cobblestone courtyard, an Olympic-sized swimming pool, a tennis court, and a greenhouse.
Lessons from Anderson Cooper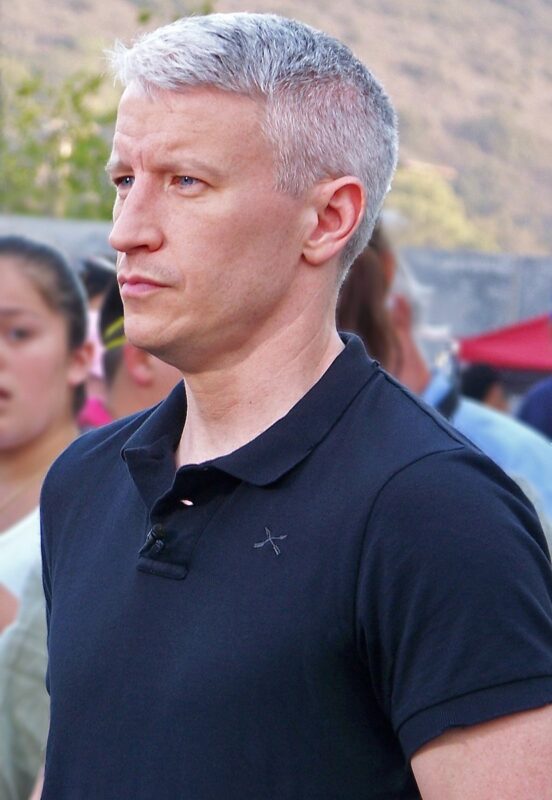 1. Start early

Anderson Cooper discovered the model in him when he was only ten years old. He grabbed the opportunity and went on to model for notable brands like Calvin Klein.

2. Prioritize your money and time on your primary sources of fulfillment

Cooper is an avid traveler who doesn't hesitate to splash on exotic vacations. When he's not traveling, you'll mostly catch him reading self-empowerment books or binge-watching his favorite television program.

3. Give back

Anderson Cooper is one of the most philanthropic journalists. He supports numerous humanitarian causes through organizations like the American Heart Association, the Elton John AIDS Foundation, and GLAAD.
Famous Quotes by Anderson Cooper
"Anyone who says they're not afraid at the time of a hurricane is either a fool or a liar, or a little bit of both."
"Hope is not a plan."
"The farther you go…the harder it is to return. "
"The tide of history only advances when people make themselves fully visible."
"The whole celebrity culture thing – I'm fascinated by, and repelled by, and yet I end up knowing about it."
Conclusion
Anderson Cooper's life and success story is proof that anyone can make it regardless of their identity. Cooper is the only openly gay journalist ever to moderate the U.S presidential debate. His knack for journalism has seen him win numerous prestigious awards, including several Emmy awards and GLAAD Media awards.