You keep seeing 4:44 on digital clocks. You notice the triple digits in phone numbers. It happens so often that one can be forgiven for feeling that the number 444 is stalking you. Is this just a coincidence? Not according to numerology experts.
The good news is that this numerical sequence is hailed as a positive angel sign. Today, we will cover its true meaning in detail so that you can understand the message that your angels are trying to send you.
The Number 444 Provides Multiple Blessings
A single thumbs-up from angelic energies is good. But for them to give you a sign that multiple areas in your life are on the right track is even better. That is what the number 444 is essentially about. When it shows up in your life, you can expect positive developments in health, wealth and more.
Up until now, you might never have realized the significance of the number 4 in numerology. As it were, this number is considered very important and almost a cornerstone of our world. Just think about it for a moment. There are 4 seasons, 4 main directions, 4 primal elements, and spiritually, it is also said to resonate with the angels. To see the number 4 repeat itself three times is a powerful neon sign to sit up and take notice.
So, let's see what your angels want you to take notice of!
Worries and Troubles
The chances are that you are worried about something today. Perhaps several things in your life are going south in an epic way. If you are stressed and happen to see 444, then you can take heart. When this angelic sequence appears during troubled times, it means one or all of the following things.
No matter the burden, you will land on your feet.
The angels are watching over you and will guide you to safer grounds.
You need to learn a life lesson the hard way but everything will turn out okay. Don't be afraid to ask the angels for a helping hand or guidance.
Keep your chin up and persevere, the end is in sight – and it's a good turn of events.
If you are facing a significant change in your life, you are on the right path. Don't doubt the change, as scary as it might be.
It is a message of encouragement and love from the angels.
A reminder that you are not alone. You have nothing to fear.
Trust the life journey that you are on.
Take responsibility and decisive actions to turn things around.
Love and Relationships
When the number 444 appears, it can also mean a positive boost for your relationships. The latter involves all your personal bonds, be it with family, friends or a significant other. It even extends to the workplace, touching on how you relate to your co-workers and boss. Finally, you also need to remember that 444 also includes the respect, love, and relationship that you have with yourself.
If you notice 444 somewhere, the following meanings are linked to the relationships in your life.
A love interest might finally notice you.
A toxic friend or romantic partner will soon stop giving you grief.
A happy romantic relationship will strengthen and deepen even more.
A troubled relationship with a family member will soon improve.
Relationships that are ending are the ones that need to end.
You could meet someone important that will bring positive change and love.
Problems with co-workers or a boss might disappear in the near future.
You might get promoted at work.
You are ready to forgive yourself for something.
Now is the time to heal yourself from past trauma or sadness.
It's okay to take care of yourself first.
You are facing spiritual awakening or now is the right time to choose your spiritual path.
A health issue can be controlled or it will clear up.
A reminder to cherish your family and reconnect with estranged parents or children.
Financial Matters
Alright, let's be honest. Most of us can do with a little help in the financial department! For this reason, you might be happy to know that the angel number 444 signals abundance and prosperity. This sign is so powerful, in fact, that it often stands for true wealth or a financial boost that can change everything for you.
Let's see what the number 444 has in store when it comes to your personal wealth.
A loan might be granted or problems with the mortgage might get sorted out.
A large sum could be gifted to you or inherited.
Be on the lookout for a lucrative opportunity that will increase your income.
Your hard work will finally pay off – big time.
All debts will soon be paid off due to a substantial lump sum manifesting in your life.
You will find your dream job that comes with great pay and benefits.
Investments will now start to pay off.
A single burden will soon end, like a mortgage or a particular bill.
If you persevere, a difficult but lucrative goal will end in wealth.
Now is the time to plant the seeds of wealth; invest, buy a business, or enrol in your dream courses for a better career.
You are on the right path towards wealth and financial independence.
Goals and Dreams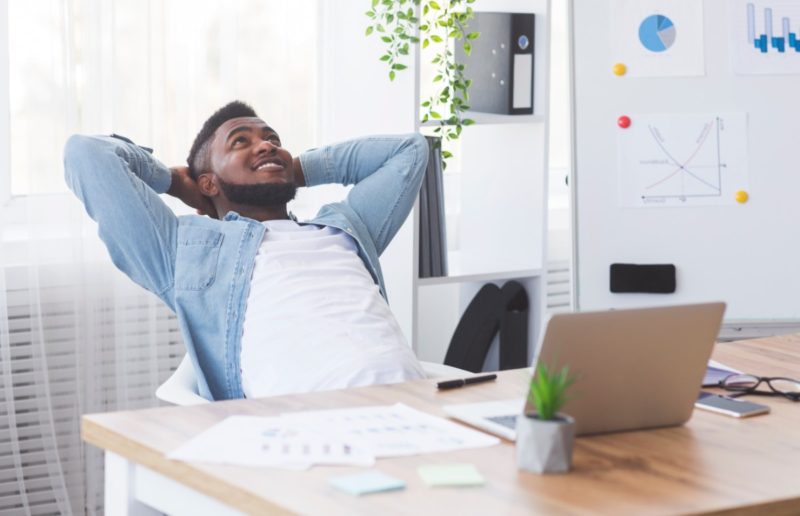 It does not always feel that way but you can design a life that you are ultimately happy with. There will always be hiccups but one way to get more satisfaction and peace is to achieve your goals. They're not easy, we totally get it! Sometimes, they are so hard that we just let them go with sadness and frustration thinking that nothing will ever change.
If you are at that point, where you feel nothing but despondency or you struggle to make progress with your goals, seeing the number 444 should put a smile on your face. It's not just a road sign that you are heading in the right direction but also plenty more to spare. Let's have a look at what the angels are communicating to you about your dreams and plans for the future.
Now is the most auspicious time to set new goals – even the most ambitious ones!
Don't give up on a hard dream, you are close to a major breakthrough.
You are on the right path towards your dream life.
You are making the right decisions.
Hard work will bring you the results that you seek.
The angels could be encouraging you to take action to achieve your dreams.
You have everything you need to achieve your goals. Just find the tools!
Your goals will soon start to yield truly great results.
The time for manifesting your dreams is now.
FAQ
Q: What is Numerology?
Numerology is an ancient form of divination. It focuses on the symbolism of numbers to determine or predict certain aspects of your personality, problems, and life journey.
Q: What Does the Angel Number 444 Mean Spiritually?
When it represents your spiritual life, 444 signals the discovery of your own spirituality or its growth. At best, it can signal enlightenment and true wisdom in your life.
Q: Is the Number 444 Ever a Negative Sign?
No, not as an angel number. The worst side of 444 is that it can often mean that you must work extra hard or endure a period of suffering to reach a place where you have peace or success.
Q: What is the Biblical Meaning of 444?
According to numerology experts, the biblical meaning of 444 is also positive. It stands for truth, faith, change, and personal character.