Last Updated on March 8, 2022
Who Is Angelina Jolie?
Angelina Jolie is an American actress, film producer, and humanitarian. Jolie has been in the film industry for close to forty years, having made her film debut way back in 1982. However, she gained widespread recognition as an actress from the mid-90s.

To date, Jolie has starred in scores of critically acclaimed and commercially successful films, and she has tons of accolades to show for it.

Some of the awards that she has bagged so far include:

• A Golden Globe Award for Best Supporting Actress in 1998 and 2000
• A Golden Globe Award for Best Actress in 1999
• A Screen Actors Guild Award for Outstanding Female Actor in 1999 and 2000
• An Academy Award for Best Supporting Actress in 2000

Jolie isn't only revered for her exceptional acting talents but also for her spellbinding looks. For many years, she was ranked by numerous publications as the most beautiful woman on the planet.

Outside of acting, Jolie is renowned for her humanitarian efforts. Some of the humanitarian causes she champions include education, human rights, and environmental conservation.
Quick Facts
| | |
| --- | --- |
| Full Name: | Angelina Jolie |
| Popular Name: | Angelina Jolie |
| Gender: | Female |
| Birth Date: | June 4, 1975 |
| Age: | 46 years |
| Parents: | Jon Voight and Marcheline Bertrand |
| Siblings: | James Haven |
| Birth Place: | Los Angeles, California |
| Nationality: | American |
| Ethnicity: | German, Slovak, French-Canadian, and Dutch |
| Education: | Lee Strasberg Theatre Institute, Beverly Hills High School, and Moreno High School |
| Marital Status: | Divorced. Previously married to Jonny Lee Miller (1996 – 1999), Billy Bob Thornton (2000 – 2003), and Brad Pitt (2014 – 2019) |
| Sexual Orientation: | Straight |
| Wife/Spouse: | N/A |
| Children: | 3 biological – Shiloh, Knox, and Vivienne; and 3 adopted – Maddox, Pax, and Zahara |
| Dating: | N/A |
| Net Worth: | USD 120 million (as of August 1st, 2021) |
| Source of Wealth: | Acting and Voice Acting, Screenwriting, Film Production and Directing, Modeling, Endorsement Deals, and Other Ventures |
| Height: | 5′ 6″ (1.69 m) |
| Weight: | 50 kg; In pounds: 110 lbs. |
Early Life and Career Information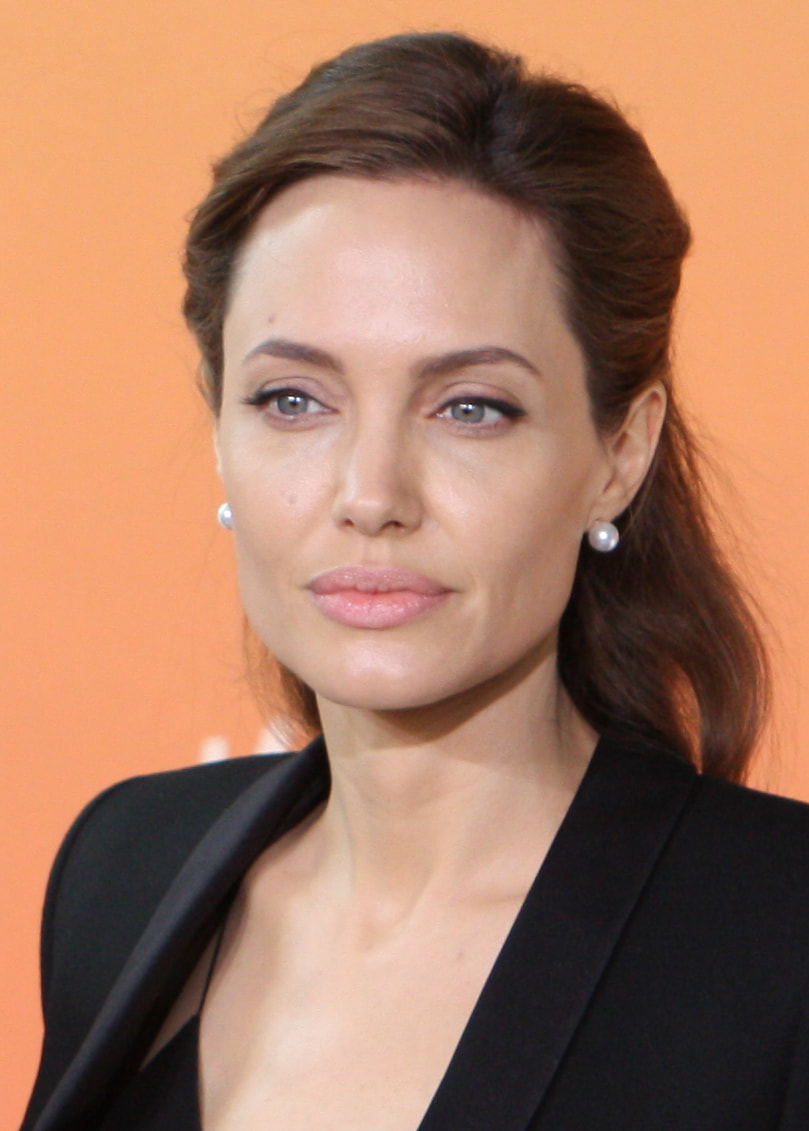 Angelina Jolie was born on June 4, 1975, in Los Angeles, California, to Jon Voight and Marcheline Bertrand. Both of her parents were actors. Jolie's parents separated in 1976 when she was under one year old. As a result of her parents' separation, Jolie and her brother were raised by a single mom.

Coming from a family of all-actors, it didn't take long for Angelina Jolie to develop an interest in the film industry. She made her screen debut in the 1982 film, Lookin to Get Out, where she appeared alongside her father. However, her career didn't take off immediately, partly because of her troubled childhood.

In 1993, Angelina Jolie appeared in the film Cyborg 2. The film was not exactly a critical success, but it helped to propel her further onto the limelight. Two years later, Jolie landed her first leading role in Hackers. Her good looks and screen talents put her on the radar of notable film producers at the time and in 1997, she starred in the biographical cable film George Wallace. The movie was both a critical and commercial success, and arguably Jolie's final launchpad into the film industry.

The following are other notable Angelina Jolie films:

• Love Is All There Is (1996)
• Gia (1998)
• Girl, Interrupted (1999)
• Gone in 60 Seconds (2000)
• Lara Croft: Tomb Raider (2001)
• Mr. & Mrs. Smith (2005)
• A Mighty Heart (2007)
• Changeling (2008)
• Wanted (2008)
• Salt (2010)
• The Tourist (2010)
• Maleficent (2014)
• First They Killed My Father (2017)
Angelina Jolie's Net Worth
As of August 1, 2021, Angelina Jolie had a net worth of $120 million. She has earned much of her wealth from her long and illustrious career as an actress.

During the peak of her career, Jolie would comfortably make between $20 and 50 million annually from movie salary and other endeavors. For instance, she earned $35 million between June 2019 and June 2020. According to Forbes, she was Hollywood's highest-paid celebrity in 2009, 2011, and 2013, earning $27 million, $30 million, and $33 million, respectively. Reports also indicate that between 2001 and 2011, Jolie earned more than $120 million in movie salaries alone.

The following are some of her most notable movie salaries:

• Lara Croft – Earned $7 million, and $12 million for the movie's sequel
• Mr. and Mrs. Smith – Earned $10 million
• The Good Shepherd – Earned $10 million
• A Mighty Heart – Earned $10 million
• Wanted – Earned $15 million
• Salt – Earned $20 million
• The Tourist – Earned $19 million

Outside of the film industry, Angelina Jolie has also earned huge paychecks from endorsement deals. Some of the notable brands she has entered into endorsement contracts with include St. John, Shiseido, and Louis Vuitton. She reportedly earned a whopping $10 million from her endorsement deal with Louis Vuitton.
Life Lessons from Angelina Jolie
1. It's never too early to start

One of the crucial life lessons we can learn from Angelina Jolie is that it's never too early to start chasing your dreams. At the tender age of six, Jolie had already landed a film role.

2. Challenges are the stuff that life's made of

Angelina Jolie's childhood was anything but ideal. First, her parents separated when she was less than a year old. But that was just the beginning of her woes. During her teenage years, Jolie struggled with all manner of physical and mental challenges, including an eating disorder, insomnia, substance abuse, and depression.

3. Give back

Angelina Jolie adds to the long list of big-hearted millionaire celebrities. Contrary to her glamorous public profile, Jolie doesn't always splash her money on expensive gifts. Instead, she uses it to support numerous charitable organizations around the world.
Famous Quotes by Angelina Jolie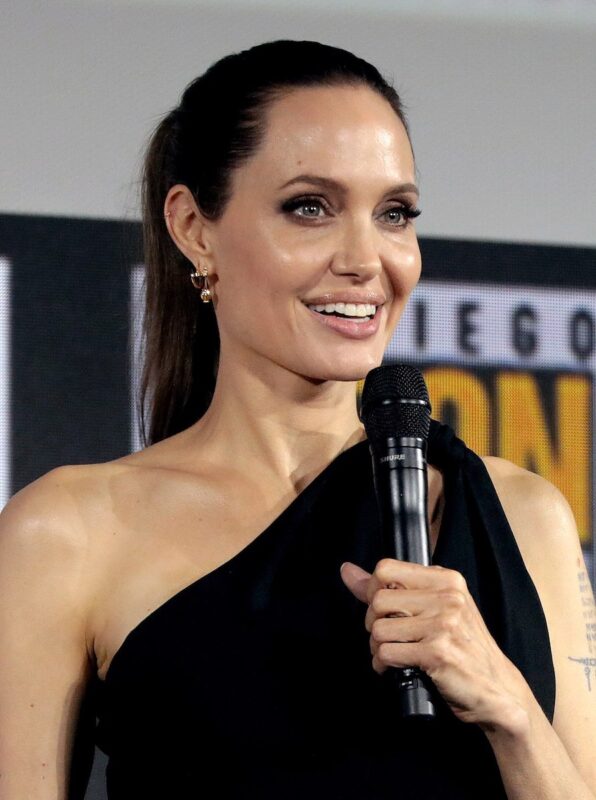 "I am odd-looking. I sometimes think I look like a funny Muppet."
"I love to put on lotion. Sometimes I'll watch TV and go into a lotion trance for an hour. I try to find brands that don't taste bad in case anyone wants to taste me."
"If you ask people what they've always wanted to do, most people haven't done it. That breaks my heart."
"I'm getting a wrinkle above my eyebrow because I just can't stop lifting it, and I love that you know."
"What nourishes me also destroys me."
Conclusion
Angelina Jolie remains one of the best things ever to have come out of Hollywood. Although she was born in a family of actors, Jolie charted her own way to fame and success. She is also proof that beauty can exist side by side with brains, after all.