Last Updated on January 24, 2023
GIFs are an amazing marketing tool. They are everywhere, and people are eating them up like candy. Companies use GIFs in marketing and have experienced high levels of success with them.
They are the highest converting form of media on Twitter. Before we look at the process of creating animated GIFs in Photoshop, let's take a closer look at what a GIF is expected to accomplish.
What Exactly is a GIF?
A GIF is an animated film that uses a combination of images to make the file appear to be animated. The frames are strategically placed in a specific order to achieve the desired effect. In most cases, a GIF is looped, so it will continuously play the same animation repeatedly.
We see many different examples, but the most common GIF is seen on website headers. Whenever you see dancing text or scrolling banners, then you are looking at a GIF.
Why are GIFs so Popular?
GIFs can capture a viewer's attention in a matter of seconds. Since businesses only have 5 seconds to get a person's attention, using GIFs makes sense.
Conveyed emotion and personality are another reason GIFs convert so well. People on social media use GIFs to express how they are feeling, so your brand can do the same.
GIFs convert at a high rate in email marketing campaigns. It draws in the attention of the person opening the email, making them more likely to read the body.
GIFs are ideal for promoting new products or an event. They can showcase the types of offers available while also showing your audience a product.
Individuals on the web consume information like candy, always looking for the next quick fix. GIFs present information with entertainment, keeping your audience hooked.
GIFs provide a format to showcase a brand's personality.
GIFS are easily digestible by an audience, so they provide a great way to tell a story or explain a process.
Making an audience feel more involved is a powerful marketing tool. GIFs accomplish this.
A step-by-step guide to Creating Animated GIFs in Photoshop
Step 1: Import Photos
Open Adobe Photoshop. From the menu, click on File, Scripts, and then Load Files into Stack.
This will open up a browser window where you can select the photos you want to use. You can hold down the CTRL or SHIFT key and select multiple items at once. Once you have selected the pictures, click on Open.
Click on the OK button to import the photos into a file. Once you have done this, check the right side of your screen to see that you have created several layers. These are the frames that are going to be used to animate the GIF.
Step 2: Open the Timeline
From the Menu, click on Window and then Timeline. This will open the Timeline
You will notice an arrow in the center of the panel, so click it. Then click on Create Frame. Another button will appear so press it to create a new animation.
Step 3: Convert the Layers into Animated Frames
Click on the menu icon in the top-right of the Timeline screen. This will provide some options. Click on Make Frames From Layers.
Doing this correctly will convert each layer in your photo into frames for animation.
Step 4: Create New Layers for Every Frame
From the Menu, click on Select and then All Layers.
A drop-down menu will appear. Click on the Create a New Layer for Each New Frame.
Step 5: Set a Length for Each Frame
During this step, we are going to set the time for each frame to appear before it switches to the next.
From the Timeline Screen, you will notice that each frame has a time below it. You can set this to whatever number you want.
Step 6: Set the Number of Loops
We can create a GIF that will loop forever or limit this number. You will notice the option for Looping on the Timeline Screen.
Select Other to set a specified number of loops.
Step 7: Preview your GIF
For this step, we'll set it to loop Forever. Just remember to change it back once you are done if you were using a setting other than "forever." This is done, so you don't have to keep hitting Play every time the GIF animations.
Press the Play button directly under your Timeline You can also press Spacebar on your keyboard. This will allow you to preview the animation. Make sure everything looks correct before moving on.
Step 8: Export Animation as GIF
From the Menu, click on the File Then select Export and Save for Web (Legacy).
Choose GIF 128 Dithered under Presets and 256 from Colors.
You can also choose the size of the GIF here. This is important if you are planning to use it online. Just change the settings under the Image Size It is recommended that you preview the GIF one more time before exporting it.
Press Save and then choose a destination on your computer where you want to save the GIF.
Adding a GIF to your Marketing Campaign
You now have a message that can be conveyed in several seconds. All of the technical work is done, so now it's time to put that hard work to use.
Social media is going to be the first place where you use GIFs because of the way they scream for attention. Users love GIFs and will share ones they find informative or entertaining. Schedule some creative posts to go along with your GIF.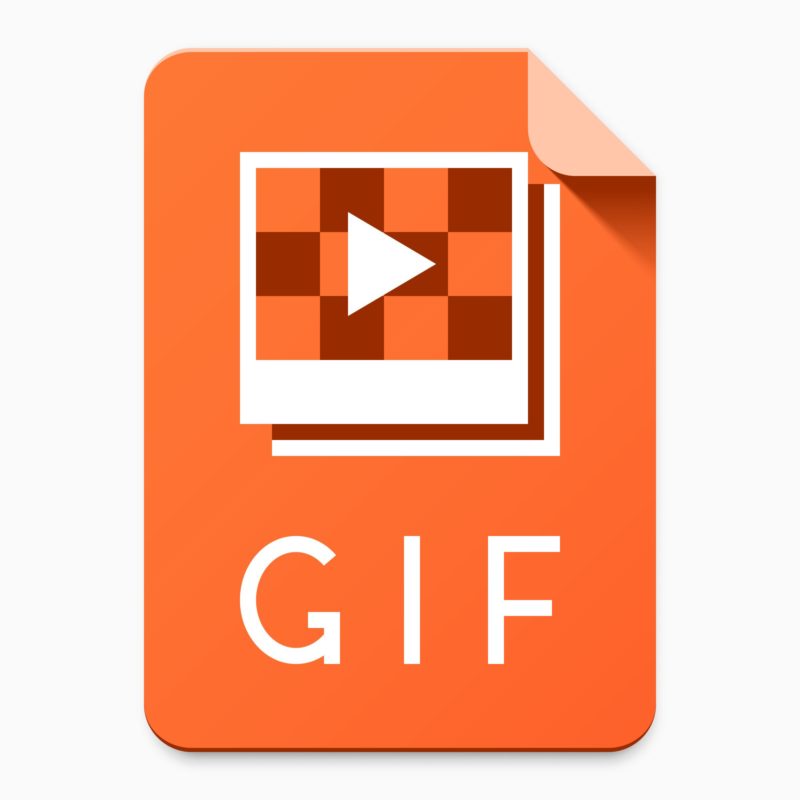 You are going to be able to tell your story much better by using a GIF. Plus it shows that you are embracing web culture. Even serious ideas should be delivered with creativity so that they grab the attention of an audience.
The bottom line is that high-quality GIFs provide your social media audience with a better look at your brand.
Hire professionals from Smart Photo Editors Team to get high-quality GIF images to suit your requirements.