Last Updated on July 29, 2022
There are probably very few projects that Cherilyn Sarkisian worked on that didn't turn into gold. From 'I Got You Babe' with Sonny Bono, to starring in a knockout TV show, acting in films, and churning out Billboard hits, Cher has dominated with her powerful vocals and awe-inspiring stage presence.
But perhaps what's she's most remembered for is her commercially successful dance-pop title track, 'Believe'. The song, which featured the use of Auto-Tune for the first time, changed the landscape of pop – and music – forever. The signature robotic warble mixed with Cher's natural contralto has set a new standard that nobody was even aware of at that time.
The Role of Auto-Tune in Modern Music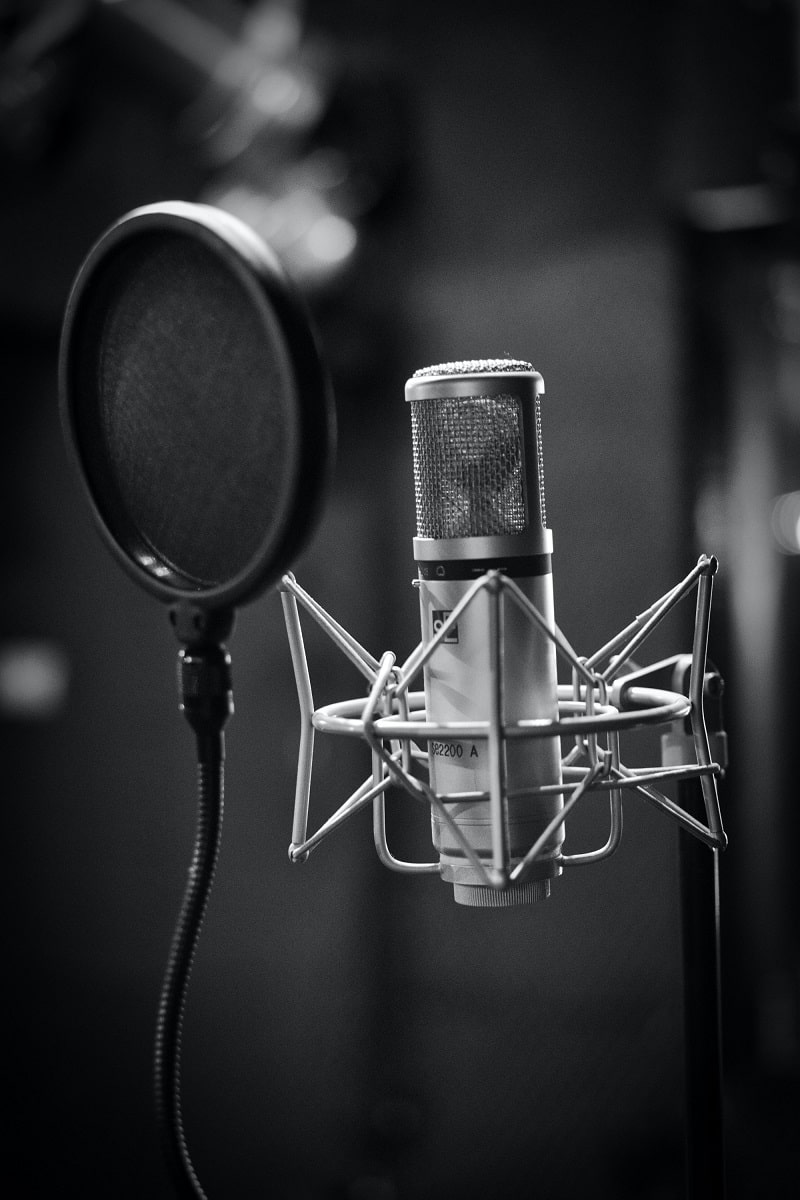 What Cher began was continued by giants such as Radiohead, T-Pain, Snoop Dogg, Lil Wayne, Kanye West, as well as country singers like Shania Twain. Today, many sound engineers, DJs, musicians, and singers use Auto-Tune. For the most part, you hardly notice it because it's seamlessly integrated into a track. But sometimes, artists and producers love using it for creative expression.
Auto-Tune technology was originally created by research engineer Dr. Andy Hildebrand in 1997. It was meant to correct intonation problems in music performances. He developed the algorithm on a Macintosh computer and then presented it at the NAMM (National Association of Music Merchants) show. Everyone was floored. His simple method delighted sound engineers, who up until that point, thought that improving pitch was a huge undertaking.
The word and tool was patented and Antares Audio Technologies was born.
The producers of 'Believe' initially attempted to hide the fact that they used Auto-Tune to sort of keep it a trade secret. But the song and its distinctive robotic sound couldn't be kept under wraps. Soon enough, artists were coming up with inventive ways to include Auto-Tune in their songs. It opened up the hip-hop and R&B scene, giving us hits like Daft Punk's 'One More Time', Faith Hill's 'The Way You Love Me', and T-Pain's 'I'm Sprung'. It gave the pop genre a new flavor, too, as heard in the Black Eyed Peas' 'Boom Boom Pow' and Britney Spears' 'Womanizer'.
The Antares Auto-Tune Technology
More than just pitch correction software, Antares Auto-Tune has loads of cool features to help pros and beginners create wonders.
For singers, there's Auto-Tune Pro, the most advanced edition of Auto-Tune. It is the autotune that the pros use. It includes real-time correction and effects, detailed pitch and time editing, and automatic key and scale detection. Use it to polish your vocals for pitch-perfect performances. Or feel like the Goddess of Pop and belt to classic Auto-Tune effects.
For Avid DSP users, you will love Auto-Tune Hybrid. Optimized for Avid DSP hardware, it's lightning fast and allows you to record, edit, and mix with almost zero latency monitoring. In a few clicks, you can control pitch, vibrato, and MIDI. This should save you time and effort, especially when working on the go. You can expect professional quality, in or outside the studio.
Another life-saving tool is their Auto-Tune SoundSoap that helps audio professionals clean tracks, repair vocals, or enhance tone. Use it to remove unwanted noise, clarify tracks, or salvage recording you believe still has potential. This is particularly valuable for podcasters, filmmakers, DJs, and aspiring artists.
Antares Auto-Tune has been considered key in forming the sounds of the 21st century. Not only has their technology streamlined common studio processes, they have also opened doors for people who want to be involved in the music industry.
Want to see what Antares Auto-Tune can do? Auto-Tune Access is the easiest and most affordable way to begin using Auto-Tune. You will get professional quality processing without loading up your CPU. It's great for small or big projects, such as tuning tracks or editing pitch. Auto-Tune is compatible for both Windows and Mac OS systems.
New to Auto-Tune? Use their 14-day FREE trial to test drive their most popular products. Save as much as 40% off when you subscribe to Auto-Tune Unlimited!
Antares Auto-Tune in Action
Before jumping into Auto-Tune, you should first figure out how you want it to impact your music. After all, the software can get quite complicated. If you want to edit, mix, or clean your track but you don't have any experience, it's best to contact a professional sound engineer. They would be happy to do the work for you using Antares Auto-Tune.
First, ask yourself how you imagine your track to sound. Do you want to sound like Cher or T-Pain? Or do you want autotune to blend seamlessly with your audio? Once you're clear on your objectives, enter the track on any digital audio workstation (DAW) software and add the Antares Auto-Tune plugins.
Next, familiarize yourself with all the settings. Play around with it! Pick your key, scale, and input type. For example: if you want the vocals to be on a specific key, manually select that key. Another option is choosing a root note of the scale, such as G for either G Minor or G Major.
After that, you can focus on retune or pitch correction. Loop the track to begin the retune process. Adjust based on the effect that you're going for. Say for electronic music, you'd want the autotune to be somewhat noticeable. For pop, classic, jazz, or rock, you probably want the autotune to be 'invisible'. Go for the slower settings first until you're confident.
You can unsolo the vocals to hear backing tracks. Auto-Tune has the Humanize knob as well as the Flex Tune to help you achieve that perfect pitch. At this point, you may want to add effects or Vibrato, depending on the result you want. Tweak as you listen to the entire track.
For a more detailed methodology, visit Max Rayden's blog on his Auto-Tune preferences as a sound engineer.
Whether you're looking to seamlessly improve your vocals or add creative effects to an experimental track, the Auto-Tune plug-in family has got you covered. All that's missing is your own unique sound. Find it with Antares Auto-Tune.