Anthony Bourdain was a figure that's larger than life. Adored by millions of fans worldwide, this celebrity chef, producer, writer, and TV personality made us rethink and reshape our perspectives on food and the food industry, travel, culture, and life. 
Bourdain's Life at a Glance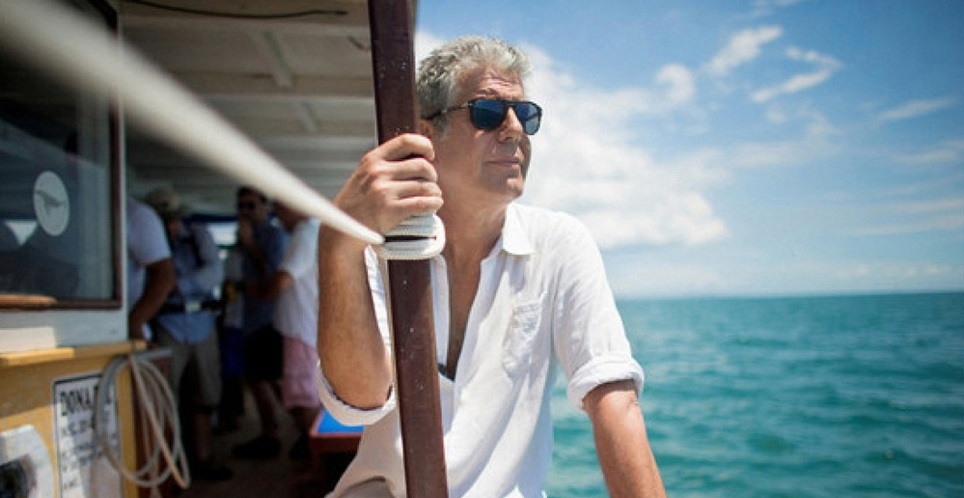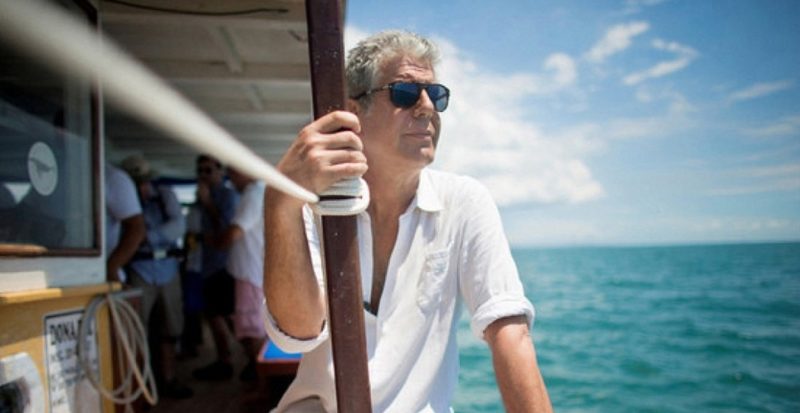 Bourdain was known for his thirst for adventure, great food, and his quick wit. 
His interest in food was sparked on a childhood trip to France when he first ate an oyster. He attended Vassar College and graduated from the Culinary Institute of America. Afterward, Bourdain took on jobs in various restaurants in New York City. He started as a dishwasher at Lobster Pot, a restaurant in Cape Cod, before eventually moving on to become an executive chef at Brasserie Les Halles in New York City.
He hosted several award-winning and well-loved food and travel shows starting with a two-season run of A Cook's Tour on the Food Network, followed by No Reservations, Parts Unknown, and The Layover. He visited exotic landscapes, sampled some of the most interesting local fares—from cobra hearts to warthog rectum—and interacted with the locals to give us a glimpse of what life is like in other parts of the world.  
An accomplished writer and a gifted storyteller, he wrote both fiction and non-fiction books—Kitchen Confidential, The Nasty Bits, and Medium Raw. He also became a staff writer on the TV series Treme and worked on two graphic novels for DC Comics: Get Jiro! and Hungry Ghosts. He also showed the world glimpses of food and culture that had otherwise been overlooked or simply dismissed.
Always on the lookout for new experiences, Bourdain got involved in other ventures. He appeared as a guest judge on a cooking competition show and the children's show Yo Gabba Gabba! as well.
Bourdain's Death
Unfortunately, he left the world too soon. His sudden death, attributed to suicide, left the world in shock. On June 8, 2018, Bourdain was found dead in his hotel room in France.
Anthony Bourdain's Legacy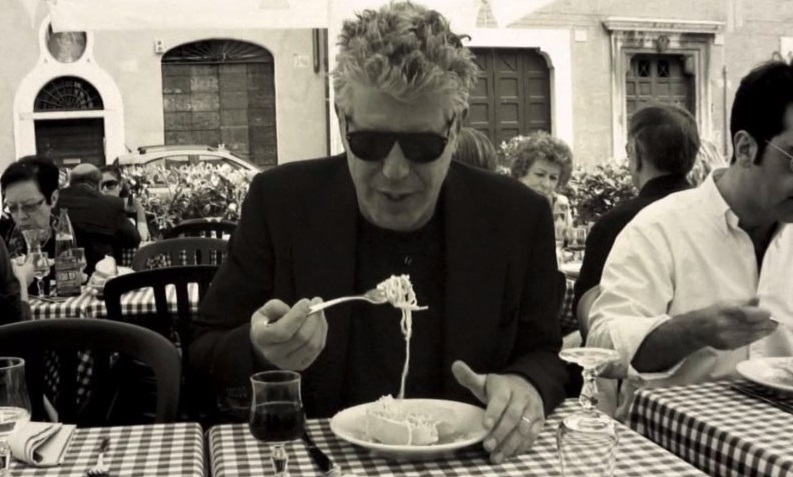 Anthony Bourdain inspired generations of audiences to go out, see what the world has to offer, and explore the world's cultures by way of food and travel.
He was all for experiencing life in its rawness and sheer beauty, with all of its ups and downs. Bourdain was an advocate for trying out new things while learning in the process. He wasn't afraid to understand new cultures and individuals, which is one of the traits that made him well-loved. 
In honor of the late Anthony Bourdain, chefs and fans alike have come up with Bourdain Day, celebrated every 25th of June, which is also Bourdain's birthday. It is a grand way to commemorate and celebrate the legend that is Anthony Bourdain. 
CNN also announced that Parts Unknown had more than enough material to run one final season. 
In his years in the industry, Anthony Bourdain changed and continues to change our views on food, travel, and culture. Bourdain gifted us with his presence and his legacy. He left us with a treasure trove of experiences and insights more than enough to inspire us to set out on our own adventure. 
Here are some of the most inspiring quotes from Bourdain on food, life, and travel:
Inspirational Anthony Bourdain Quotes
"Travel changes you. As you move through this life and this world you change things slightly, you leave marks behind, however small. And in return, life—and travel—leaves marks on you." – Anthony Bourdain
"Your body is not a temple, it's an amusement park. Enjoy the ride." – Anthony Bourdain
"I don't have to agree with you to like you or respect you." – Anthony Bourdain
"I know what I want. I want it all. I want to try everything once." – Anthony Bourdain
"Do we really want to travel in hermetically sealed popemobiles through the rural provinces of France, Mexico and the Far East, eating only in Hard Rock Cafes and McDonalds?" – Anthony Bourdain
"Find out how other people live and eat and cook. Learn from them – wherever you go." – Anthony Bourdain
"If you're twenty-two, physically fit, hungry to learn and be better, I urge you to travel – as far and as widely as possible. Sleep on floors if you have to." – Anthony Bourdain
"No one understands and appreciates the American Dream of hard work leading to material rewards better than a non-American." – Anthony Bourdain
"Maybe that's enlightenment enough: to know that there is no final resting place of the mind; no moment of smug clarity." – Anthony Bourdain
"Perhaps wisdom…is realizing how small I am, and unwise, and how far I have yet to go." – Anthony Bourdain
"If I'm an advocate for anything, it's to move. As far as you can, as much as you can. Across the ocean, or simply across the river. The extent to which you can walk in someone else's shoes or at least eat their food, it's a plus for everybody." – Anthony Bourdain
"Open your mind, get up off the couch, move." – Anthony Bourdain
"Travel isn't always pretty. It isn't always comfortable. Sometimes it hurts, it even breaks your heart. But that's okay." – Anthony Bourdain
"The journey changes you; it should change you. It leaves marks on your memory, on your consciousness, on your heart, and on your body. You take something with you." – Anthony Bourdain
"Hopefully, you leave something good behind." – Anthony Bourdain
"To me, life without veal stock, pork fat, sausage, organ meat, demi-glace, or even stinky cheese is a life not worth living." – Anthony Bourdain
"Skills can be taught. Character you either have or you don't have." – Anthony Bourdain
"They're professionals at this in Russia, so no matter how many Jell-O shots or Jager shooters you might have downed at college mixers, no matter how good a drinker you might think you are, don't forget that the Russians – any Russian – can drink you under the table." – Anthony Bourdain
"Don't lie about it. You made a mistake. Admit it and move on. Just don't do it again. Ever." – Anthony Bourdain
"We know, for instance, that there is a direct, inverse relationship between frequency of family meals and social problems." – Anthony Bourdain
"The journey is part of the experience – an expression of the seriousness of one's intent. One doesn't take the A train to Mecca." – Anthony Bourdain
"I've long believed that good food, good eating, is all about risk." – Anthony Bourdain
"Whether we're talking about unpasteurized Stilton, raw oysters or working for organized crime 'associates,' food, for me, has always been an adventure." – Anthony Bourdain
"I wanted to see the world – and I wanted the world to be just like the movies." – Anthony Bourdain
"I wanted kicks – the kind of melodramatic thrills and chills I'd yearned for since childhood, the kind of adventure I'd found as a little boy in the pages of my Tintin comic books." – Anthony Bourdain
"Good food is very often, even most often, simple food." – Anthony Bourdain
"I don't want animals stressed or crowded or treated cruelly or inhumanely because that makes them probably less delicious." – Anthony Bourdain
"You have to be a romantic to invest yourself, your money, and your time in cheese." – Anthony Bourdain
"That without experimentation, a willingness to ask questions and try new things, we shall surely become static, repetitive, moribund." – Anthony Bourdain
"Don't touch my d*ck, don't touch my knife." – Anthony Bourdain
"Assume the worst. About everybody. But don't let this poisoned outlook affect your job performance. Let it all roll off your back. Ignore it." – Anthony Bourdain
"Just because someone you work with is a miserable, treacherous, self-serving, capricious and corrupt asshole shouldn't prevent you from enjoying their company, working with them or finding them entertaining." – Anthony Bourdain
"Avoid at all costs that vile spew you see rotting in oil in screwtop jars. Too lazy to peel fresh? You don't deserve to eat garlic." – Anthony Bourdain
"We took some casualties over the years. Things got broken. Things got lost. But I wouldn't have missed it for the world." – Anthony Bourdain
"I'm not going anywhere. I hope. It's been an adventure." – Anthony Bourdain
"But I do think the idea that basic cooking skills are a virtue, that the ability to feed yourself and a few others with proficiency should be taught to every young man and woman as a fundamental skill, should become as vital to growing up as learning to wipe one's own ass, cross the street by oneself, or be trusted with money." – Anthony Bourdain
"Letting the happy accident happen is what a lot of vacation itineraries miss, I think, and I'm always trying to push people to allow those things to happen rather than stick to some rigid itinerary." – Anthony Bourdain
"I'm a big believer in winging it. I'm a big believer that you're never going to find perfect city travel experience or the perfect meal without a constant willingness to experience a bad one." – Anthony Bourdain
"Few things are more beautiful to me than a bunch of thuggish, heavily tattooed line cooks moving around each other like ballerinas on a busy Saturday night." – Anthony Bourdain
"The way you make an omelet reveals your character." – Anthony Bourdain
"[When I die], I will decidedly not be regretting missed opportunities for a good time." – Anthony Bourdain
"It's an irritating reality that many places and events defy description. Angkor Wat and Machu Picchu, for instance, seem to demand silence, like a love affair you can never talk about." – Anthony Bourdain
"…In the end, you're just happy you were there- with your eyes open- and lived to see it." – Anthony Bourdain
"Garlic is divine. Few food items can taste so many distinct ways, handled correctly. Misuse of garlic is a crime…Please, treat your garlic with respect…" – Anthony Bourdain
"I am not a fan of people who abuse service staff. In fact, I find it intolerable. It's an unpardonable sin as far as I'm concerned, taking out personal business or some other kind of dissatisfaction on a waiter or busboy." – Anthony Bourdain
"An ounce of sauce covers a multitude of sins." – Anthony Bourdain
"I lurched away from the table after a few hours feeling like Elvis in Vegas – fat, drugged, and completely out of it." – Anthony Bourdain
"So who the hell, exactly, are these guys, the boys and girls in the trenches? You might get the impression from the specifics of my less than stellar career that all line cooks are wacked-out moral degenerates, dope fiends, refugees, a thuggish assortment of drunks, sneak thieves, sluts and psychopaths. You wouldn't be too far off base." – Anthony Bourdain
"For a moment, or a second, the pinched expressions of the cynical, world-weary, throat-cutting, miserable bastards we've all had to become disappears, when we're confronted with something as simple as a plate of food." – Anthony Bourdain
"There's something wonderful about drinking in the afternoon. A not-too-cold pint, absolutely alone at the bar – even in this fake-ass Irish pub." – Anthony Bourdain
"Luck is not a business model." – Anthony Bourdain
"Context and memory play powerful roles in all the truly great meals in one's life." – Anthony Bourdain
"Our movements through time and space seem somehow trivial compared to a heap of boiled meat in broth, the smell of saffron, garlic, fishbones and Pernod." – Anthony Bourdain
"I am in no way supportive of hunting for trophies or sport – would never do it and don't like it that others do. But if you kill it, then eat it, it's fine." – Anthony Bourdain
"In this way, writers are indeed, as Henry Miller suggested, traitors to the human race. We may turn a light on inequity, injustice, and oppression from time to time, but we regularly kill what we love in insidious fashion." – Anthony Bourdain
"Good food and good eating are about risk." – Anthony Bourdain
"I have long believed that it is only right and appropriate that before one sleeps with someone, one should be able—if called upon to do so—to make them a proper omelet in the morning." – Anthony Bourdain
"Perhaps there should be an unspoken agreement that in the event of loss of virginity, the more experienced of the partners should, afterward, make the other an omelet—passing along the skill at an important and presumably memorable moment." – Anthony Bourdain
"Under 'Reasons for Leaving Last Job', never give the real reason, unless it's money or ambition." – Anthony Bourdain
"My love for chaos, conspiracy and the dark side of human nature colors the behavior of my charges, most of whom are already living near the fringes of acceptable conduct." – Anthony Bourdain
"I watched, transfixed, as Tyrone – his eyes never leaving mine – reached slowly under the broiler and, with one naked hand, picked up a glowing-hot sizzle-platter, moved it over to the cutting board, and set it down in front of me. He never flinched." – Anthony Bourdain
"I wanted to write in Kitchenese, the secret language of cooks, instantly recognizable to anyone who has ever dunked french fries for a summer job or suffered under the despotic rule of a tyrannical chef or boobish owner." – Anthony Bourdain
"I, a product of the New Frontier and Great Society, honestly believed that the world pretty much owed me a living–all I had to do was wait around in order to live better than my parents." – Anthony Bourdain
"At the base of my right forefinger is an inch-and-a-half diagonal callus, yellowish-brown in color, where the heels of all the knives I've ever owned have rested, the skin softened by constant immersion in water. It distinguishes me immediately as a cook, as someone who's been on the job a long time. You can feel it when I shake my hand, just as I feel it on others of my profession. It's a secret sign, a sort of Masonic handshake without the silliness." – Anthony Bourdain
"It's very rarely a good career move to have a conscience." – Anthony Bourdain
"Writing anything is a treason of sorts." – Anthony Bourdain
"Frightened people become angry people—as history teaches us again and again." – Anthony Bourdain
"…Oven doors in most kitchens have to be constantly tightened because of repeatedly being kicked closed by clog-shod feet. And all of us dearly love to play with knives." – Anthony Bourdain
"Without new ideas success can become stale." – Anthony Bourdain
"Food is everything we are. It's an extension of nationalist feeling, ethnic feeling, your personal history, your province, your region, your tribe, your grandma. It's inseparable from those from the get-go." – Anthony Bourdain
"Cream rises. Excellence does have its rewards." – Anthony Bourdain
"People confuse me. Food doesn't." – Anthony Bourdain
"Having a sous-chef with excellent cooking skills and a criminal mind is one of God's great gifts." – Anthony Bourdain
"I had field experience, a vocabulary and a criminal mind. I was a danger to myself and others." – Anthony Bourdain
"Food had power. It could inspire, astonish, shock, excite, delight and impress. It had the power to please me…" – Anthony Bourdain
"Cooking is a craft, I like to think, and a good cook is a craftsman — not an artist." – Anthony Bourdain
"And chicken is boring. Chefs see it as a menu item for people who don't know what they want to eat." – Anthony Bourdain
"I'm asked a lot what the best thing about cooking for a living is. And it's this: to be a part of a subculture. To be part of a historical continuum, a secret society with its own language and customs. To enjoy the instant gratification of making something good with one's hands–using all one's senses." – Anthony Bourdain
"Every citizen would thus have their own specialty. Why can we not do this? There is no reason in the world. Let us then go forward. With vigor." – Anthony Bourdain
"The kitchen is the last meritocracy – a world of absolutes; one knows without any ambiguity at the end of each day how one did." – Anthony Bourdain