Imagine that you just are having a very stressful day at work – to the point were on a scale from one to ten, your stress level reaches twenty. All you want is just for the day to end so that you can go home and relax in your bed. Too bad that you still have at least four hours left of work, and all you have is a smartphone and available lunch break. But don't worry – nothing is lost yet.
Smartphones are not called "smart" without reason. They not only help you stop relying on others with daily activities – such as waking up on time. They can also help you reduce stress and anxiety levels by using specialized apps that you can download.
So what are these apps and can they really help you in being less stressed? Keep reading to find out.
Scrabble
Who hasn't heard of Scrabble? Alongside the Monopoly, it's probably one of the most popular board games of all time. But thanks to today's technology, you don't have to carry a whole box with it in it – you can just download the app on your phone.
For those who never heard of Scrabble, basically, the objective of the game is to score as many points as possible by laying out words from letters that you will get. The points for a specific letter vary as it depends on how rare it is and how difficult it is to think of a word with it.
However, sometimes it can cause you more stress than pleasure if you can't think of any word. That's very websites like Unscramblex.com come into play. You can type the letters that you have, and it will show you the words that can be created with them. This way, you can also expand your vocabulary.
Breath of Light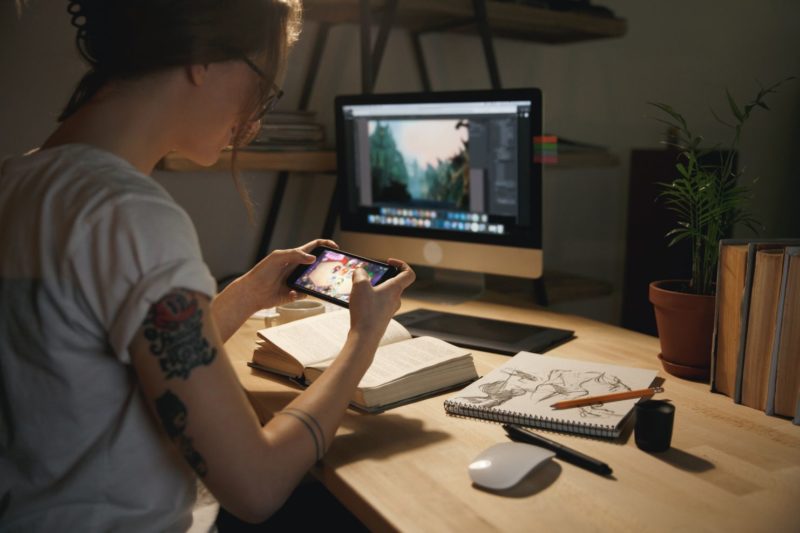 Just looking at the title makes you feel relaxed. The objective of this game is to move stones using energy and set them into their place. Once the goal is met, the rocks come into life. This game can take anyone into the zen state.
Because the app uses a very "hypnotic soundtrack" that comes from Winterpark, it is best to use it with headphones. It doesn't have a time limit so that the player can complete the levels at their own pace to the sounds of the calming music.
Alto's Adventures
This game is perfect for those who love running games. The objective of this game is to run, ride and jump as you snowboard a mountain with no end. What distinguishes this game from the others is that in the beginning it wasn't supposed to help people relax, just to let them have fun.
However, in 2015, the company that is responsible for developing the game added the so-called 'zen mode'. In this mode, the scoring, power-ups, and UI are eliminated so that the players don't have any distractions. Now, a lot of people use it as a way to deal with stress.
Neko Atsume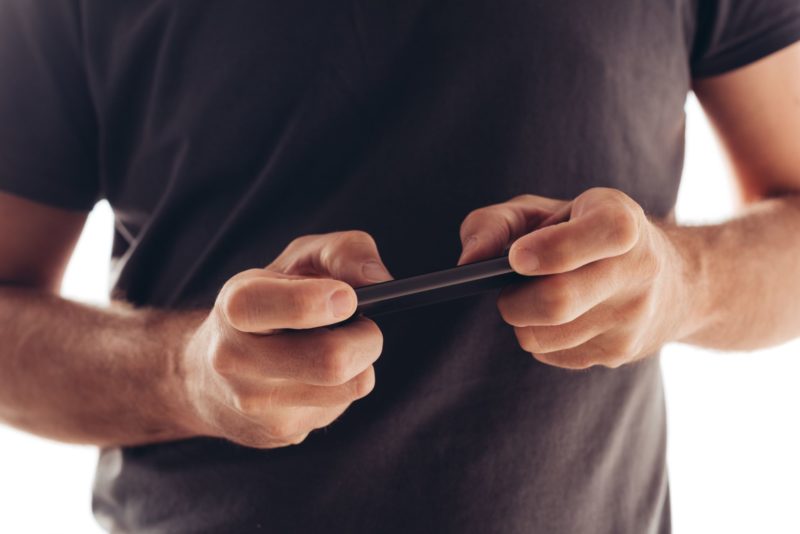 The objective of this game is not very complicated. All you have to do is put out food and toys for the kitties that visit your virtual yard. If the cats are fed and entertained, they will leave you fish, with which you can buy more food and toys.
The game is deprived of any stress. It doesn't require you any real-money transactions – even though you can do it if you want. There is no pressure – you don't have to buy new toys all the time (saving for a new one is almost effortless), and it's impossible to run out of food, as the basic unit is free and always available.
Because you don't have to continually log in to check if one of the cats didn't die, you can reach out for it when you need to release some of the stress.
Escape Room
An Escape Room is an hour-long adventure with your friends, your family or perhaps your work-mates. It's a bit like the Crystal Maze from TV, or a real-life version of an online Room Escape game. You play as a team and have to find clues, solve puzzles, and complete challenges to finish your mission in 60 minutes!
Prune
This last game is probably the easiest, right next to 'Neko Atsume'. Here, the objective is to help the tree grow by cutting from the bonsai tree, everything that shouldn't be there and that is weighing it down. But remember to keep those things that will help the tree to grow.
Through the game, the levels get more complicated, but the pace is still the same – very relaxing. It's also better than a real tree because if this one dies, all you have to do is restart. Simple as that.
Conclusion
Playing games on your phone is a great way to escape reality, at least for a little while. It can make your brain concentrate on something else, like scoring points or moving things around, and leaving behind all the stress and worries caused by work or school. It also supports mental balance.
The games listed above are just a few of those that are available online for download – all you have to do is go to the Apple Store or Google Play, and you can find hundreds of different ones. Enjoy.