The world has indeed, become smaller. Today, we can communicate with anyone, anywhere around the globe with just a tap on our phones. Business and leisure have changed. Meetings, presentations, and even classroom discussions can now be done right at home as long as you have a stable internet connection. 
But with our increased dependence on technology, the more that it feels like the end of the world if any of our data is lost. Unlike losing a piece of paper in the trash, it's not always easy to get back deleted or corrupted files.
Accidentally deleted precious family photos on your SD card? Need to recover data from USB drive for a huge presentation in an hour? Maybe you should start thinking about getting a reliable data recovery software.
Data recovery software isn't just for business
You might think that data recovery is only crucial for businesses. But just because you don't need one right now, doesn't mean you'll never need it. 
Data recovery is a MUST, especially nowadays as we handle more digital content. You don't want to suddenly lose that Word document just minutes before a life-changing presentation, or discover that all your home videos are now inaccessible due to an error on your PC. 
There are three main reasons for data loss, namely: human error, natural disasters, and tech issues or cyberattacks. Human error is the most common of the three. Big companies, in particular, have to deal with employees accidentally deleting something on a regular basis. Spilled coffee, disconnecting without ejecting, and damaging devices are common causes of data loss.
Natural disasters are another culprit. Storms or lighting can trigger sudden power loss, resulting in corrupted data and failure of backup hard drives. Then there are tech issues and cyberattacks. A virus or malware attack on your system can cause irreparable damages.  Getting phished or hacked for sensitive information has also been widespread recently, especially with more people working at home.
Data recovery software can be a lifesaver. Having it on hand could spell the difference between a sleepless night and pain-free retrieval of important documents.
Introducing AnyRecover Data Recovery
Not all data recovery tool is created equal. What you want is something fast, safe, and gives you plenty of options before purchasing.
Introducing AnyRecover Data Recovery: the best data recovery software on the Web today. A sub-brand of the high-tech corporation iMyFone, AnyRecover features advanced algorithms to help you recover deleted files quickly and efficiently. To date, they already have over 1,000,000 satisfied users. This software supports more than 1,000 data formats and works well for Windows or Mac.
What makes AnyRecover stand out is their FREE scan and preview option, which lets you run unlimited scans and recover up to 3 files at no charge. This means you can see for yourself how powerful and fast the tool is before you buy it. No need to spend thousands of dollars on apps that probably won't recover even 50% of what you lost.
AnyRecover has excellent ratings and is the preferred recovery tool by tech's big names. Expect friendly customer service, a 30-day money-back guarantee, plus multi-language support. Not tech-savvy? This software is so easy to use, anyone at any age can make it work. Just download for free, run a scan, and recover your lost data. 
How data recovery software works
Depending on the device and the nature of how the data was deleted or corrupted, most files can be retrieved with little to no trouble at all. To increase your chances of recovery, you need to remember the following tips:
STOP using the device immediately. This is crucial particularly for SD cards or flash drives, as using it further may cause you to accidentally overwrite on the data you're going to recover.

AVOID reformatting the device. This will just make things more difficult on your end.

Do NOT save new data. Again: stop using the device the minute you discover that some files are missing or corrupted.

Do NOT attempt to make repairs on your own. Either contact data recovery specialists from your company OR download a dependable data recovery tool, such as

AnyRecover

.
Here's an example of how data recovery works on Windows: say you accidentally deleted a file. Normally, this would go to the Recycle Bin and you can simply restore the data from there. If it's not there, don't worry. Most Windows run on an NTFS file system, which is a kind of journaling file system developed by Microsoft.
Even though you can't see the deleted file, the NTFS sho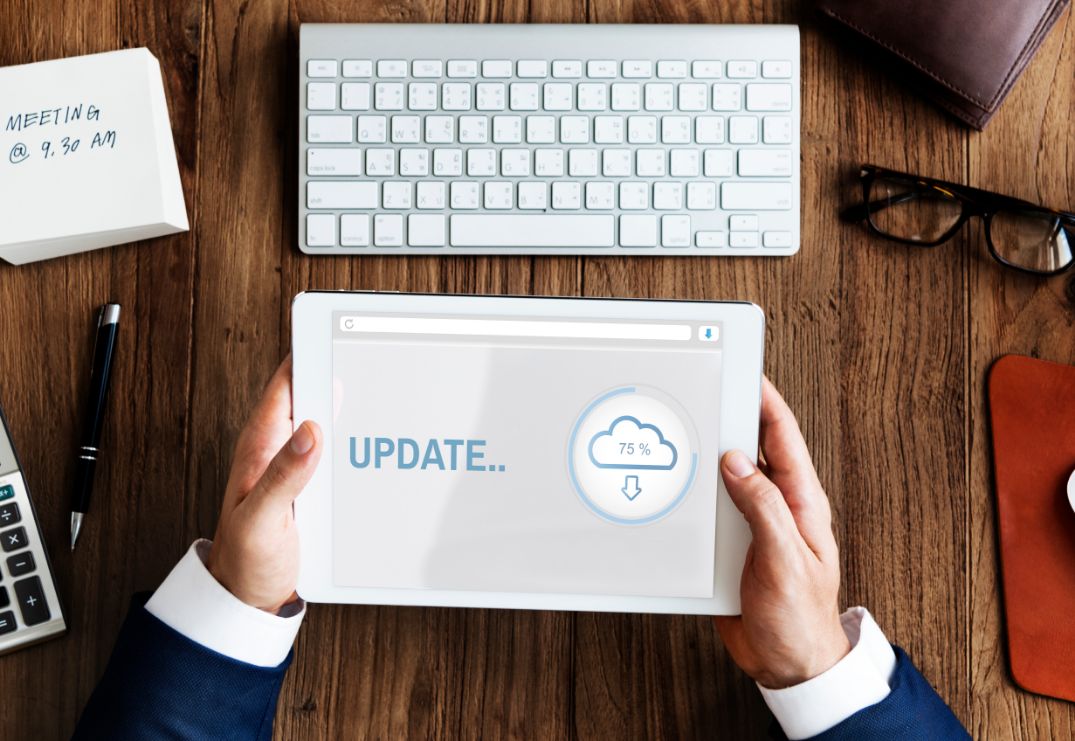 uld have it still (provided it was not written over). Recovery tools like AnyRecover use a special algorithm that will scan the NTFS file system. Once the data has been detected, it should appear on the preview window, and you can get it back with a single click.
How to recover any data with AnyRecover
The best thing about AnyRecover Data Recovery is its 3-step process – it's fast, easy, and has a 98% success rate. 
A pretty common dilemma today is missing data from SD cards. Most folks usually disconnect it without ejecting it first, resulting in corrupted files. Here's how we can perform an SD card recovery:
Open the software and ensure that the SD card is connected. Once the device recognizes it, select the SD memory card under the 'External Removable Devices' tab.

Click the 'Start' button to begin scanning for deleted files. 

After scanning,

AnyRecover

will show you a list of missing files it found. Please note that you can't preview some files, but it doesn't mean you can't recover them. Click on the files you want to retrieve and select 'Recover'.
And you're done! In just three simple steps, you have gotten back missing documents, photos, videos, or voice mails from your SD card. 
Minimizing data loss with the 3-2-1 backup rule
Good data recovery software like AnyRecover is just the first step in securing essential files for you, your family, and your business. You should still practice the right ways to store digital content so you minimize data loss in the future. The 3-2-1 backup rule is a great principle to keep in mind.
The rule states that one should 'have at least three copies, on at least two different kinds of storage (e.g. flash drive and EHD, or SD card and cloud storage), with at least one copy offsite (i.e. not on your computer)'. 
After you've backed up your data, the next logical step is to download a data recovery application. With so many things that can go wrong at any minute – spilled drinks, lightning storms, malware – you'd want to know that your years of hard work aren't just going to disappear. 
With AnyRecover Data Recovery, you'll sleep better knowing you're prepared for anything.