Last Updated on January 24, 2023
The Apple Watch is truly a product of great minds, especially when you look at it from an aesthetic viewpoint. It's sleek and looks good with just about anything you wear, and the fact that it does have a lot of handy functions aside from being a regular watch does add a lot of bonuses to the mix.
With that said, there probably wouldn't be a single soul out there who would negate the fact that the Apple Watch also needs to rest in style. And when it comes to resting in style, these amazing Apple Watch Docks are just the thing:
Spigen Apple Watch Stand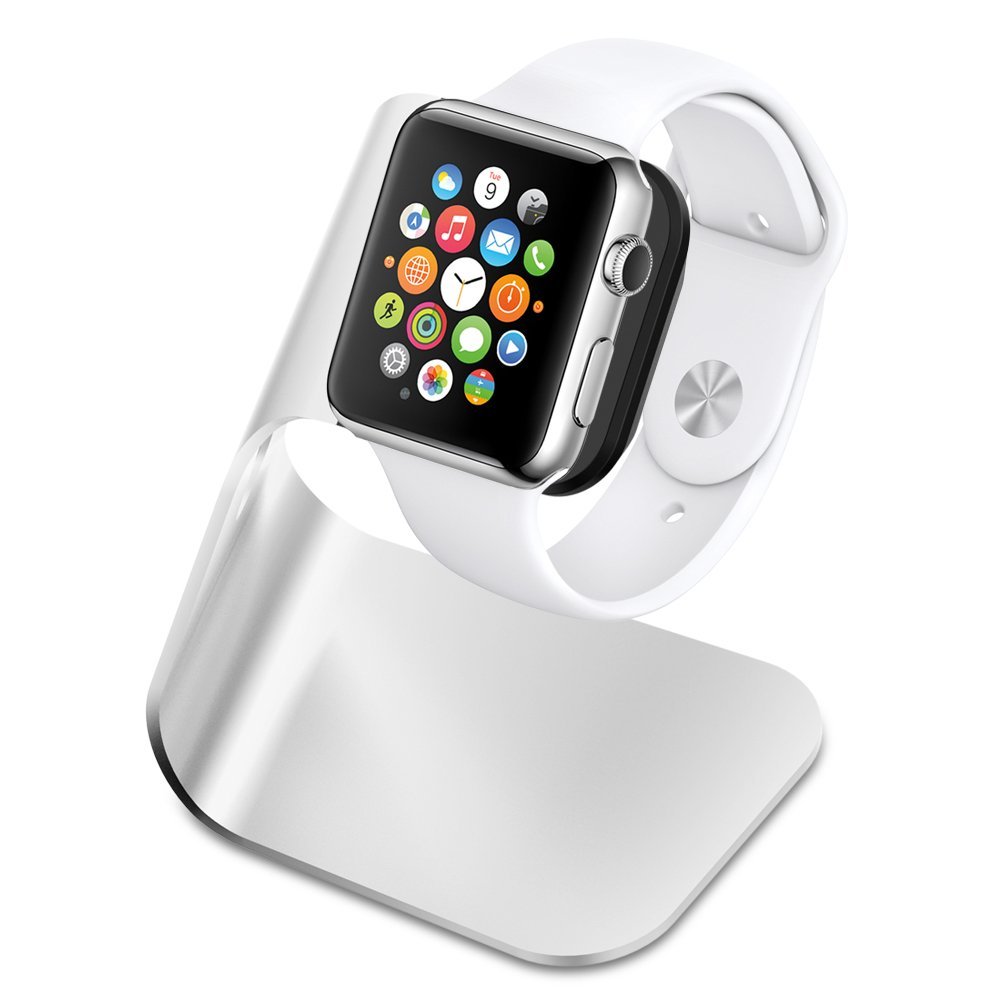 Setting up your Apple Watch to make sure that you can still view everything on it from a perfect angle, the Spigen Apple Watch Stand is definitely one great choice. It leaves space beneath it for your charger to fit through, and its design is sleek and fashionable, making it the perfect companion to an also sleek and fashionable gadget. TPU and premium aluminum were used to make this dock, materials that are strong and durable enough to support your watch, while making sure that your most precious toy does not receive a single scratch while it is docked.
Mudder Charging Dock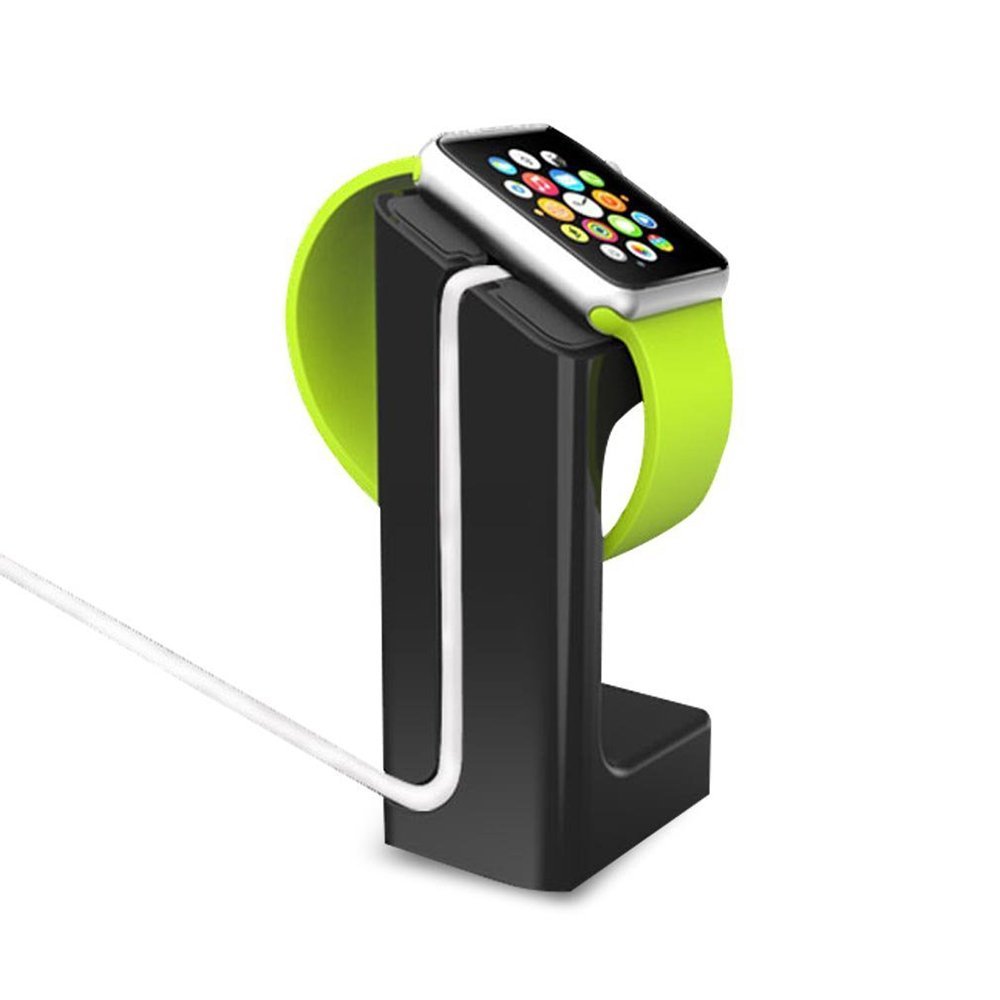 The Mudder Charging Dock is one of the bestsellers when it comes to Apple Watch docks, which does not come as a surprise at all. It is simple and minimalist in style, and allows you to show off your watch in style. It uses rubber foam padding to protect your watch from any scratches, and also leaves a special cutout for you charger to fit through. With such a compact and sleek design, it's easy enough to stash it in your bag, which makes it perfect for people on the go.
Buy $7.59
DuoStand Charge Station by Orzly
This beauty from Orzly does not just allow you to dock your Apple Watch, it also lets you dock your iPhone as well. A real treat for Apple lovers, you can make it a fully-functional charging dock simply by attaching a wireless magnetic charger and lightning cable on it.
Aerb Bamboo Wood Charging Stand
This is definitely the perfect piece for those who'd rather have earthy and natural over the usual modern watch docks. It is compatible with the different Apple Watch sizes, and also has a special cutout for your charger and cable. It has room for your iPhone as well.
Buy $12.99
Aluminum Charging Dock by OMOTON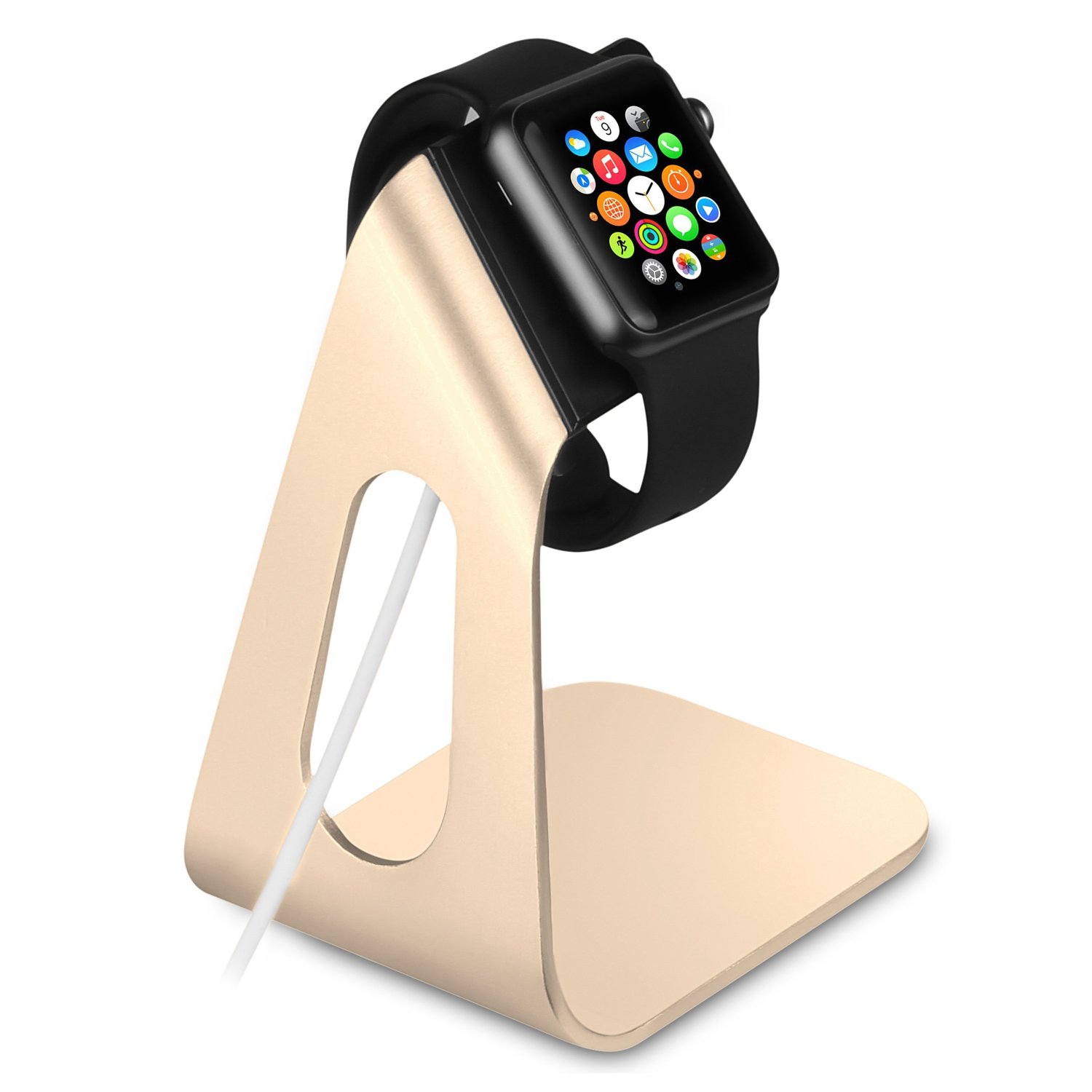 Perfect for those who steer clear of anything too loud or too tacky, the Aluminum Charging Dock by OMOTON is a great example of sleek elegance and style. Very minimalist in design, it adds class to the way you leave your apple Watch on display.
Navitech Apple Watch Charging Dock
Standing for the same things that the Apple Watch represent, this charging dock by Navitech is innovative and stylish. With your choice of finishes among gunmetal gray, aluminum, and wood oak, it allows you to highlight your own personality as you dock your watch.
WatchStand by Griffin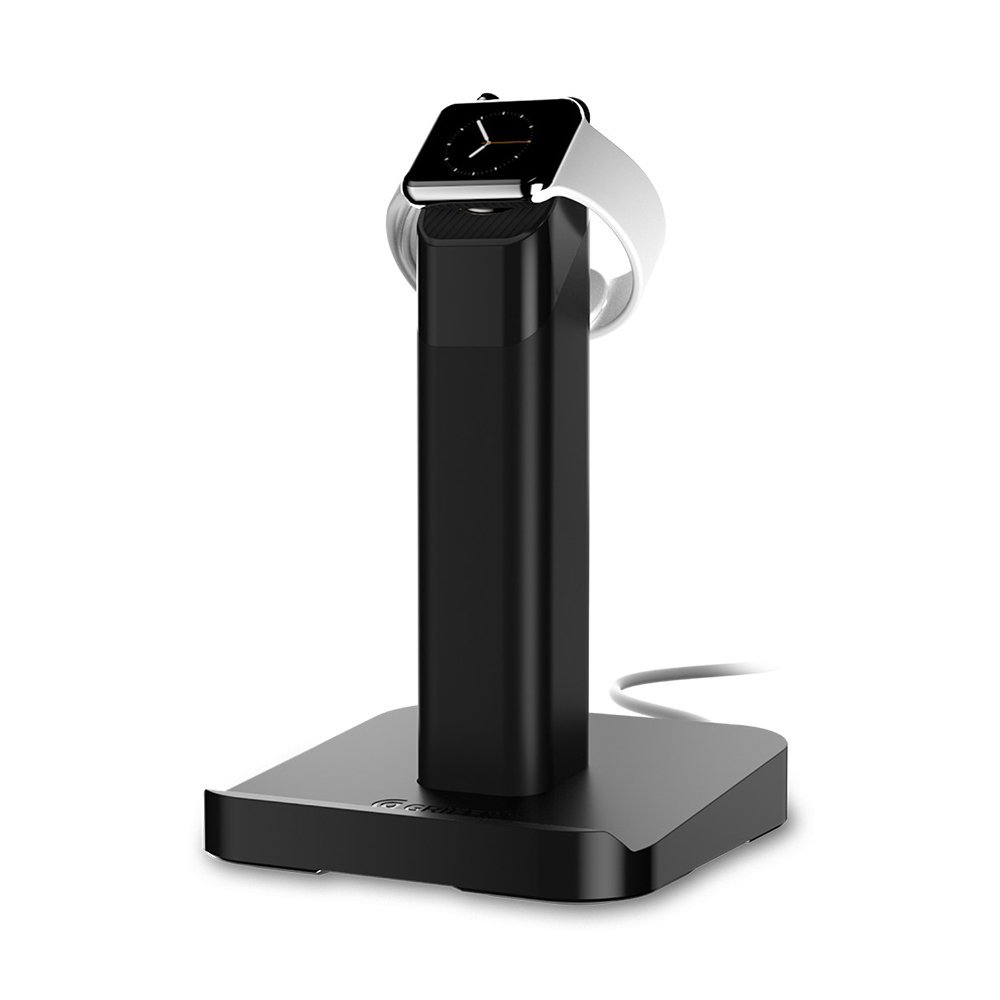 The perfect pedestal on which you can display the perfect gadget, the WatchStand by Griffin is stylish without a doubt. With room for both your Apple Watch and your iPhone, it allows you to place you watch on it either with the loop closed or with the loop opened.
Night Stand by ElevationLab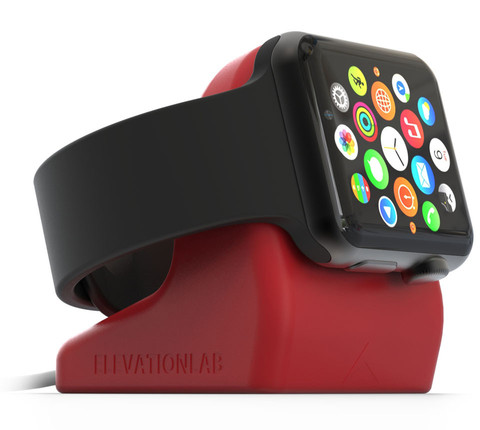 ElevationLab promises to make the process of charging your Apple Watch as un-annoying and effortless as possible, something that they have perfected with the Night Stand. A fun and stylish dock, your choices of red, blue, or black allows you to charge your Apple Watch in the most innovative and fun but fashionable manner. It also locks right onto your desk through its microscopic air vacuums, which makes it more stable and lets you undock your Watch with one hand.
Apple Watch Dock Duo by Moxiware
If you want to go back to the basics, then the Apple Watch Dock Duo by Moxiware is the option that you should take. Available in silver and black, it is made of anodized aluminum and allows you to charge both your Apple Watch and your iPhone.
Mount by The Coop Idea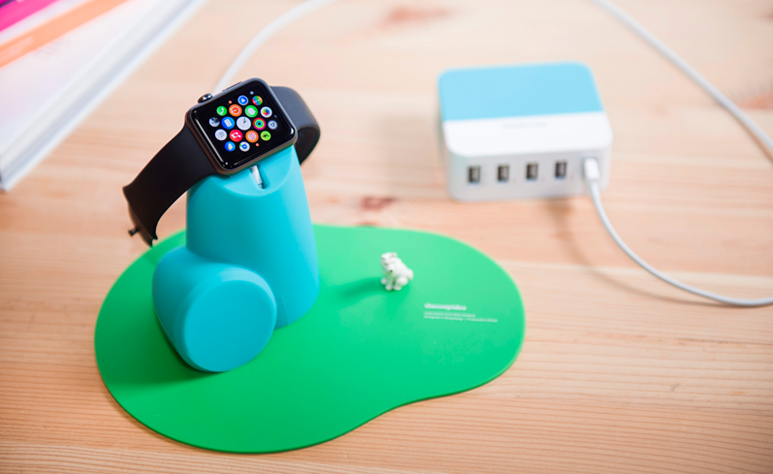 The Mount comes in blue, pink, yellow and black. These colors alone should tell you how fresh its design is, perfect for those who'd rather dock their Apple Watch in a uniquely fun way. It gives you the best bang for your buck, and could double as an interesting design piece on any desk.
The Apple Watch definitely deserves the kind of dock that is just as stylish and fashionable as it is, and these 10 Apple Watch docks have accomplished this feat pretty well. Some are pricier than the others, and some offer more functions. But if there's one thing that they all do well, it's allowing you to dock your Apple Watch in style.