As an appointment setter who has to make cold calls, you're probably aware that sales engagement plays a huge role in the overall sales call process. Not only do you need to rely on your skills, but you also need every tool at your disposal to improve the quality of your outreach and connect with today's buyer who is increasingly harder to reach.
After all, data shows that it takes an average of eighteen calls to connect with buyers, which is double the attempts required in the past. That's why it's important that when you do finally connect with a buyer that you are performing at your best – or else the sale might just slip through your fingers.
Here are some tips that you can use to improve your performance as an appointment setter.
Utilize Sales Engagement Technology
You can increase your sales with VanillaSoft sales engagement software. This technology comes with a number of tools that will help you with your appointment setting. With it you can:
Manage call appointments within multiple time zones
Create appointments based on geographic proximity to your location
Automatically add appointments to calendars in the next available time slot
Increase dials-per-hour with preview or progressive dialing
Get automatically connected to the next-best lead based on qualification criteria
Nurture leads that aren't ready for an appointment
Overcome objections with logical-branch scripting that also keeps you focused on the conversation
Follow up with email templates that get auto-filled with a contact's info
Leave voicemail messages while proceeding to the next call
Merge multiple calendars across the whole team
Automatically send email reminders about upcoming appointments
With so many tools at your disposal, you're putting yourself at a serious disadvantage if you aren't utilizing this appointment setting technology.
Prepare for Calls
Technology will only take you so far when it comes to engaging with prospects. Your sales engagement software will put up your contact info automatically as you call them, but it's up to you to really get to know them first.
Do research on the company or about the prospect by checking out their social media accounts so you can get a sense of their profile. Can you find any clues about what their challenges are and how your product or service can help with them?
It's also important that you are completely familiar with the product or service you are trying to sell, that way you are prepared for any questions that may come your way.
Don't Be Too Pushy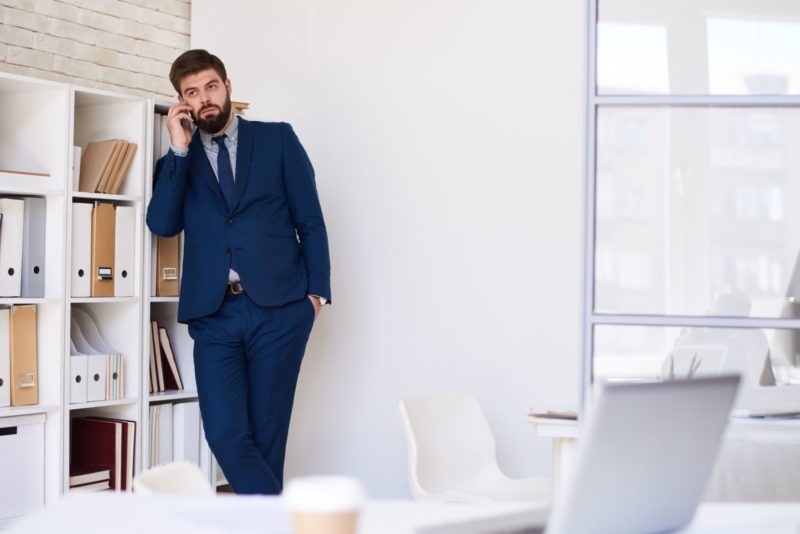 As an appointment setter, it's your job to use sales tactics to try and get people to buy things from you, but you mustn't be too pushy while trying to achieve this. Otherwise, you risk annoying the prospect or making them feel uncomfortable. If that happens, they may just write you off all-together.
Instead, be courteous and use persuasive language, customer stories, and facts versus pressure tactics to set the stage for a positive sales appointment.
Always Focus on the Buyer
No matter what you do, make sure you're always focused on the buyer: their wants, needs, and interests. If you approach an appointment setting with that mindset, you'll find yourself more successful in your endeavors.