Last Updated on November 4, 2022
Life is hectic and stressful. That's why it's important for you to take the time to participate in activities and practices that energize you and refill your energy tanks. There are plenty of self-improvement software products available and you can search for the best of the lot on sites like https://sonary.com/, but don't forget that a huge part of being your best self is taking care of yourself. So, try these 6 apps to help you embrace self-care.
Shleep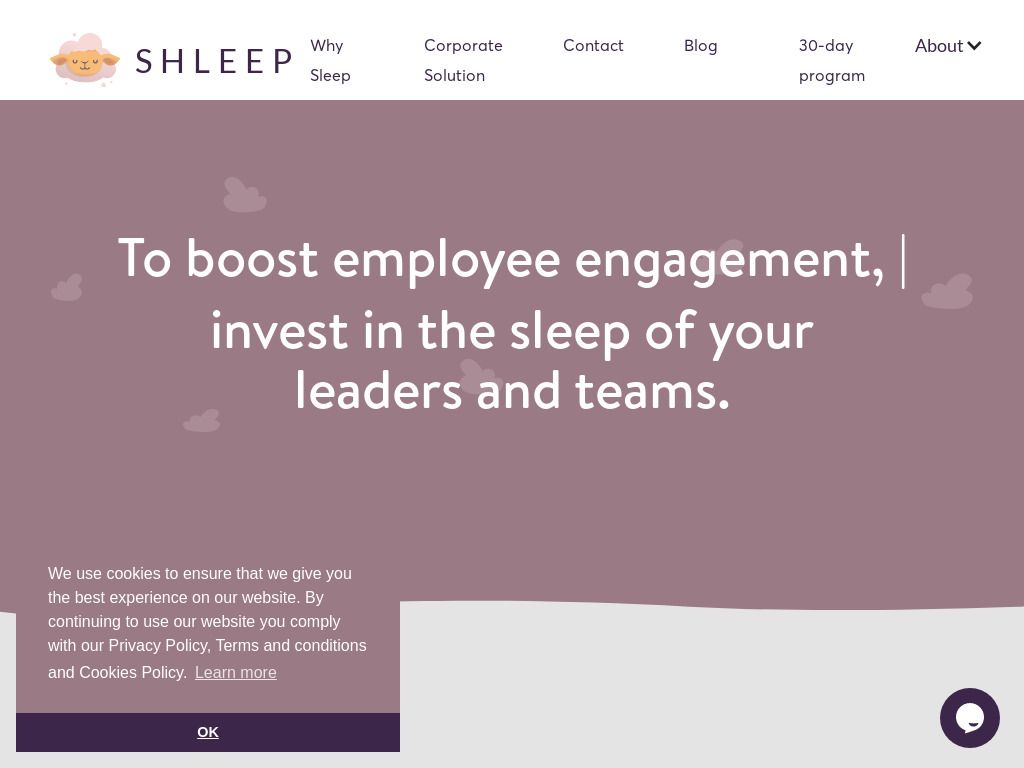 Getting enough sleep is challenging when it already feels like there aren't enough hours in the day to get everything done. The Shleep app will help you fall asleep faster and feel more refreshed when you wake up, so even if you can't get the full eight hours of sleep, the time you do spend in slumber will be of better quality. The app rates how well you're sleeping by having you complete a questionnaire and then it teaches you how to sleep better through a series of learning modules.
Shleep is intuitive and will only give you the learning modules you need based on your personal sleeping habits. But, you can always access the other learning modules once you've mastered the ones you really need. This will help you develop even better sleeping habits going forward, which will improve your health, energy levels, and overall sense of well-being.
Aloe Bud
The Aloe Bud app is essentially a reminder app to give you a nudge to perform specific self-care acts throughout the day. For example, it can remind you to reach out to friends, drink enough water, eat the right kinds of foods, and more. The best part about this app is that it doesn't make you feel guilty if you don't reach your goals. Instead, it encourages you to make even small changes and celebrates when you do. 
You may not think you need reminders to do things like breathe and take breaks, but once you get this app, you'll be surprised at how infrequently you actually do these things intentionally. And intentionality is the key to performing these activities as acts of self-care. You must be mindful of self-care for it to truly be beneficial to your mental state.
Loosid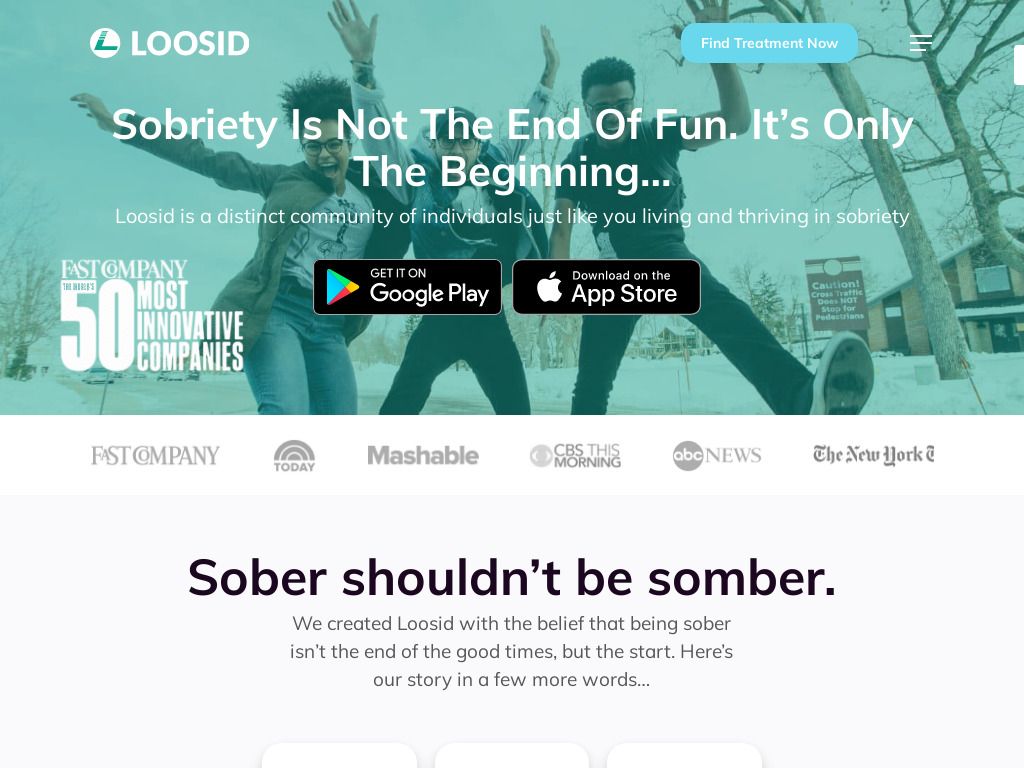 Self-care also involves cutting back on vices that aren't good for you, including drinking too much alcohol. That's where Loosid comes in. This app is a digital sober community that exists for users to help other users cut back on their alcohol consumption or quit drinking altogether. You can find like-minded people in your area who will celebrate your decision to be sober, along with sober events and dating options. 
To really get into your best life space, you sometimes have to cut loose things and people who are preventing you from reaching your personal goals. But you still need other people to connect with and Loosid helps you find people who are supportive of your journey. You might not be able to replace those things and people you have to let go of for your own health, but you can surround yourself with a new community to fill the void.
To-Don't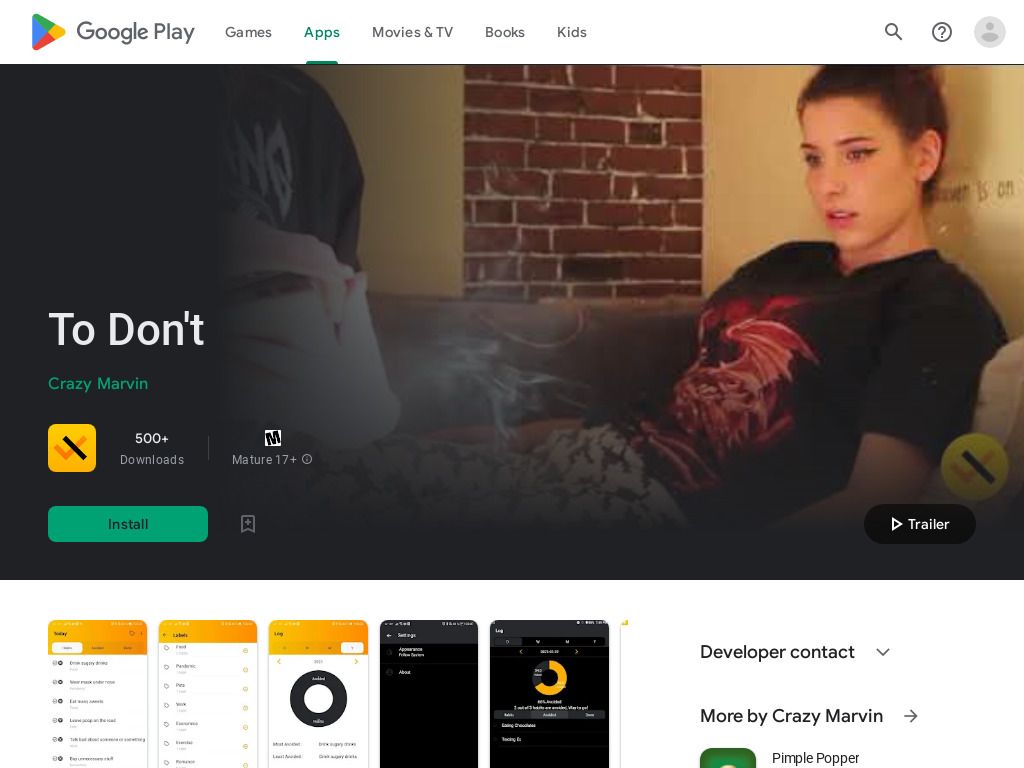 As you work to rid your life of negative habits, you sometimes have to focus on not doing those things instead of what you will do instead. To-Don't is an app that can help you avoid certain actions that prevent you from living your best life. For example, you can set reminders of things you don't want to do like procrastinate, eat poorly, or smoke a cigarette. 
As with a traditional to-do list, you want to be able to check these items off your to-don't list at the end of the day to give your brain a small hit of dopamine as a reward. Each day, you start fresh with a blank to-don't list so you can choose which actions you're going to avoid that day. When you accomplish your goals, you get a message that says, "Congratulations! You didn't do x number of things yesterday," which is a refreshing change of perspective.
Calm
As previously mentioned, mindfulness is vital when it comes to self-care. You must intentionally do the things that make you feel better both physically and mentally for them to work. Calm is an app that can help you become more mindful throughout your day through meditation, deep breathing, and other stress-reducing activities. There are hundreds of meditations available on the app to help with anxiety, sleep, forgiveness, gratitude, and more.
Whether you want a quick three-minute meditation to reset yourself after a stressful moment during the day or a full 25-minute meditation to help you calm yourself before you go to bed, you'll find exactly what you need through the Calm app. You can download the app for free and there are a few features you won't need to pay for, but for the most part, you'll pay between $15 and $80 for in-app purchases.
SmokeFree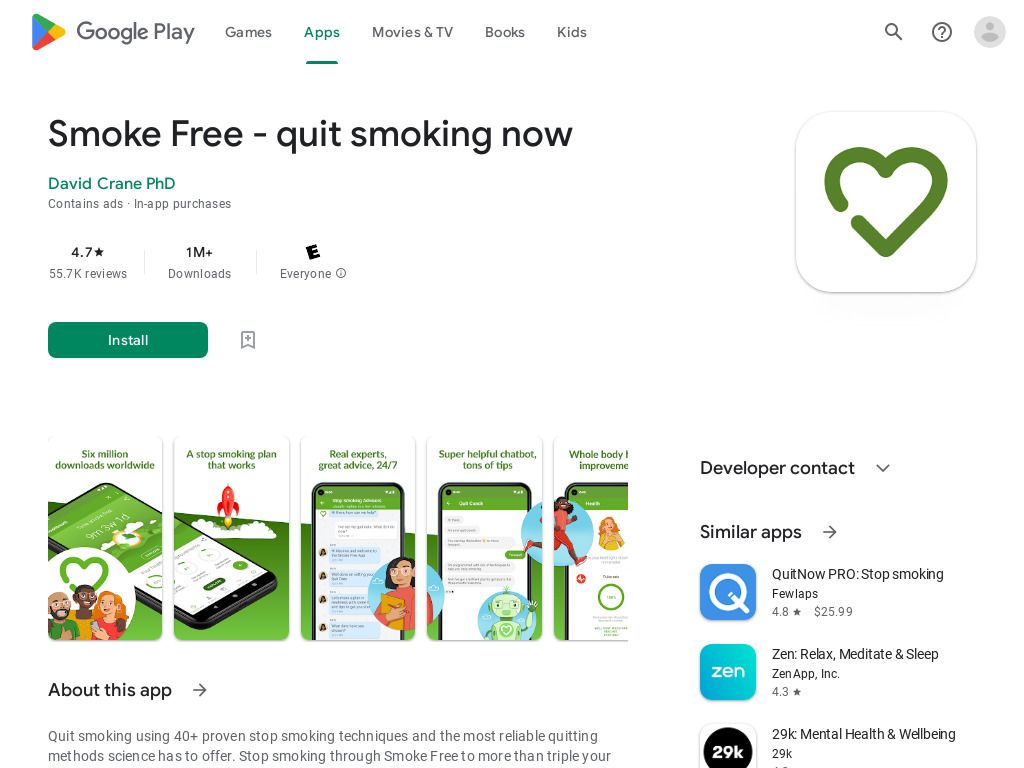 As with drinking alcohol, smoking is something that many people decide to quit or cut down on as they work to take care of themselves. SmokeFree offers a range of supportive tools such as motivational phrases and useful tips that will help you get through the toughest parts of quitting. The app features a counter that shows you how much time has elapsed since you had your last cigarette and a chart that allows you to calculate how much money you've saved by quitting, both of which provide extra motivation to keep going.
You can also set incentives for yourself through the SmokeFree app to provide a goal to work toward as you quit. For instance, you can use the money you've saved from not buying cigarettes to purchase something you've really wanted but haven't been able to afford before because of your habit.
Conclusion
No matter what your personal journey looks like, you can use help along the way. These apps are designed to encourage you to take the time to care for yourself because no one else is going to do it for you.