Last Updated on July 27, 2021
Like gags for laughs, pranks too make life less boring. On April Fools Day, in particular, hoaxes get to be performed by many people worldwide.
Unfortunately, pranks can easily go wrong and hurt someone mentally or physically. Even the best of friends sometimes cross the line by sharing pranks that either don't make sense or disrupt someone's day completely.
But not to worry. In this article, we have compiled a list of the best harmless April fools pranks so you can turn out to be the best prankster when the time comes. Let's get down to business then.
Warning; sometimes even good pranks don't get the best reception. If this happens, just be a responsible adult and apologize so you don't get in trouble. Also, before you pull a prank on anyone, make sure they have a sense of humor and that you are close to remedy the situation in case someone gets overly scared.
Top Harmless Pranks for April Fools Day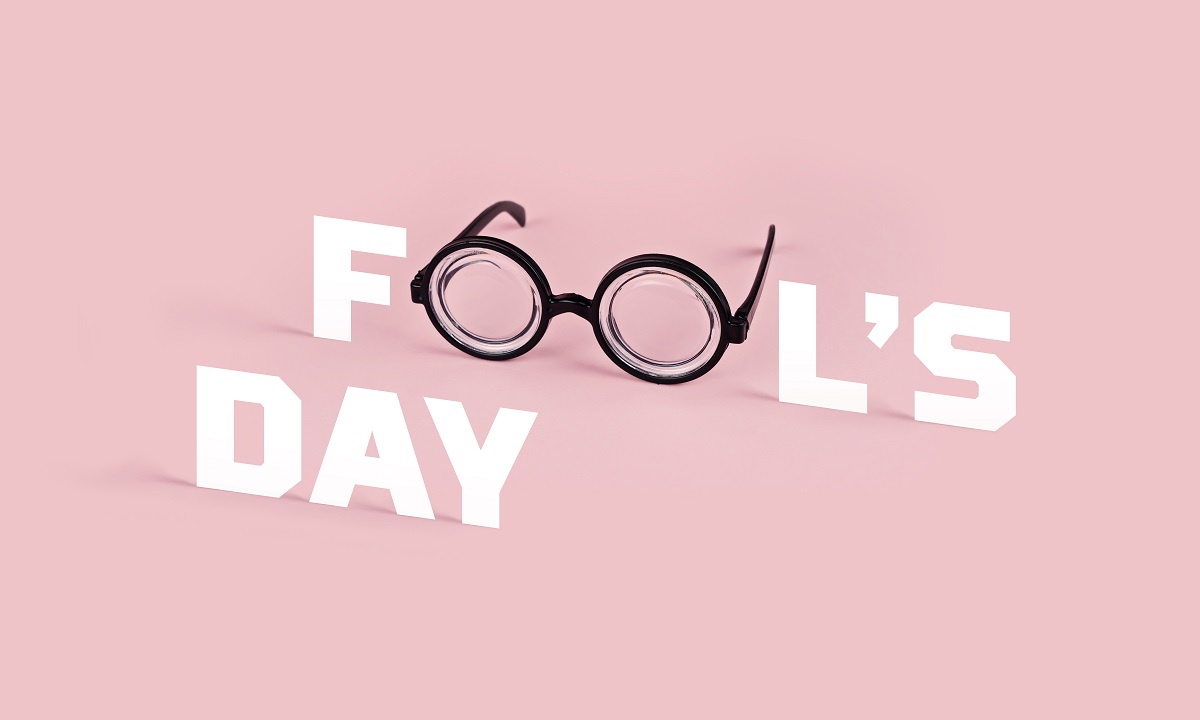 Stick air horn under their seats
Office chairs sink a little every time you sit on them. If you secure an air horn right under the seat using sell tape or duct tape, it's going to blare when they sit on it. Just be close to see how this is going to terrify them.
Toilet paper with no end
You wanna frustrate an office or family member a little-just for gags? Let them spin a toilet paper helplessly looking for the end. You can do that by spraying the edge with hairspray so it disappears and then stick around to see how they lose their cool (haha.)
Undrinkable refreshments
You know how we all crave a drink on a sunny afternoon, right? Guess what; that's the best time to pull off some fake drink pranks. For instance, drop some Jello cubes in a glass and whip them up to uniformity. Stick in some ice cubes or lemon cuts and a straw. Serve it to your friends and watch them suck on the straw helplessly. Oh my!
Sticky situation
In this age where handwashing is common, it's pretty easy to mess with your friend's head. Just pump out the hand wash and refill the bottle with clear glue. Watch them squeeze it out and rub their hands endlessly wondering why the 'hand wash' is not evaporating as quickly as always.
Bubble wrap noise
Can you get your hands on bubble wrap paper? Place it right under someone's office chair, bed or table and let them step on it. The noise from it is going to awaken every fiber of their body while you laugh gleefully. This is a great way to wake someone up on fool's day. At least you'll help them not get pranked again in the course of the day by having their guard already up.
Freaky googly eyes
How about setting up a little freak show in the fridge or partner's packed lunch? Are you up for that? Good. Get as many googly eyes as possible and patch them on every item in the fridge or your lover's packed lunch so they are all staring back unflinchingly. Tell you what, when your partner or family member opens the fridge or lunch pack, there's gonna be a few moments of a terror attack. 
Fake rats infestation
Can you get your hands on multiple fake rats? Good. Put some in the chair, on the table, on the printer, on the chair handles…just make sure it looks like a rat plague. This can scare the heck out of any adult-even those who don't scare easily.
Dual remote
Do you want a joke that you can pull far beyond April day? Then here's one for you. Buy another remote and sit somewhere your friend or partner doesn't see everything you do and then change the channel. Keep doing this in small bits every day until they complain that the TV has some issues. Then one day let them catch you switching the channel. The surprise and laughter will be worth the few bucks you spent on the remote.
Important message
If your friend at work is in charge of sales, you can prank them easily by leaving an 'important message' note on their desk. Inside, write a message that indicates the contact would love a product or service (that they sell). But instead of leaving a relevant contact, use that of a zoo, animal clinic, or animal shelter services. At the end of the letter, use creative names such as Mr. Gazele smith, Chewbacca Leon, or Elle Fante.
Now, watch them make the call and see how they struggle to convince the person on the other end of the line that they left their contact so they would be contacted for an offer. At the end of the call, ask your friend to read the name out loud but attentively. Watch their eyebrows raise in laughter as they realize it was just a hoax.
Balloon room
Balloons are affordable compared to fake rats or fake poop pranks. In this strategy, make sure to blow as many balloons as possible and attach them to the window and the door such that the whole house looks like it is filled with them. Do this from the side they can easily see (or one that they usually come from on their way from work).
If you can fill the whole house with balloons, it will even be much cooler. 
Remote is uncontrollable
Does your family member love chilling next to the TV most of the time? Cool. Block the sensor of the remote and watch the show as they struggle to the buttons repeatedly before you come to their rescue.
Scary silhouettes
Can you make a scary insect out of paper pieces? Good. Make several and attach them in strategic areas like under the lamp, on the bed, or on armrests. When they flip the switch, sit or lie down, they are going to be supremely startled giving you a few good laughter moments.
Mess with a computer mouse
Looking for cool April fools office gags? Here's a good one. Put a tape under the mouse to block the active part. Now, from your desk, watch them grapple to get it working.
Fake snake
Nothing scares many of us like snakes. Go to a dollar store and get a plastic-type, and put it in the fridge, drawer, or even shoes. Be ready to hear some screams go up. This prank is good at home and in a place where you know someone won't hit themselves or smash into something as they run for their dear lives. 
Please hoot and wink
Stick a sign written 'please hoot and wink' at the back of your friend or partner's car. As they go to work or take kids to school, everyone will be honking at them and smiling. When this becomes a thing, they might decide to take a good look at their car or get surprised when you point the sign out later on.
My PC is upside down!
Want to give a coworker a hard time with his or her PC? It's very easy. Go to their computer and press ctrl alt + up arrow key. The desktop will be upside down. Watch them struggle for a while before advising them to fix it by pressing Ctrl + Alt + down arrow key.
Need another PC gag? Check out the next one.
Nothing won't click
Head over to your coworker or partner's PC and take a screenshot of their desktop. Next, make sure to open it in full-screen mode and let it stay that way. Guess what, it'll be fun to watch them try to click items that won't click!
There's a dog in your yard!
Do you have a friendly neighbor with whom you have a good bond? Well, he or she qualifies to be pranked. When you see them, lie that there is a dog on the other side of their yard. When they go to check it out, leave an 'April Fools' sign on their lawn.
There's money inside
There are many safe ways you can get your hands on a fake dollar bill. Cut its corner and attach it to another paper written 'April Fools'. Put it inside a notebook so that the corner of the bill sticks out. What an awesome way to put a smile on someone's face!
Cracked phone screen
We all love our phones dearly which is why a cracked screen is enough to spoil anyone's mood for the rest of the day. And you know what, you can actually make a phone's screen look cracked by using various free apps. To pull this joke, you must have your target's phone for a few minutes to install the app.
Blue screen of death
One of the most dreaded colors in the computer world is blue. If the whole screen goes blue, that's called the Blue Screen of Death. Quite interestingly, you don't need to kill your buddy or partner's computer with a virus. Just download a blue wallpaper, run it and wait for them to come back to their PC. The dread on their faces and the realization that they've been pranked will be the talk of the day. 
Non-lathering soap
Let's teach you how to make soap useless during shower hours. Just layer it up with nail polish and you'll have rendered it waterproof. No matter how hard your family member scrubs, the soap will not lather. After a few minutes, pass by the bathroom and shout 'April Fools' and advise them to scrub the nail polish off.
You don't wanna miss trying out the next prank.
Push only, please
Ever wondered why people do the exact opposite of what logic dictates. Do this; print an official-looking sign and write on 'PUSH ONLY PLEASE'. Put that sign on an evidently door that's opened by pulling. Sit nearby and see people push it. It's bonkers. Just don't take long to let them know it's April Fools and they might just smile as they depart.
Catch-a-dollar
Would you leave a 10-dollar bill that's just lying there on the ground? The truth is, most of us can't. To do this, hook the money on a fishing line or an untraceable string. Place in the way when kids are coming from school or the exact time the mail carrier is about to arrive. When someone goes for the bill, reel it in till they follow it to where you are. Now smile broadly and tell them, 'sorry, April Fools'
April fools pranks for kids
Tape the remote sensor
One good thing about kids is that they can be fooled easily. Just tape the remote sensor and watch them struggle to turn the TV on after school. If yours is a smartass (pardon the language) then they would probably turn it on using buttons on the TV or even download a universal remote on their smartphones. Either way, it's a great way to get that 'aha' moment with them.
Fake brownies
Let your kids know that when they come from school, a plate of delicious brownies will be ready. But instead print some brown E's (you get that, right?) and put them on a plate, and serve it to them. You might have to explain the joke to them and watch their facial expressions. Afterward, make sure to produce a real plate of brownies so they don't get disappointed.
Toothpaste-filled Oreo
Kids have a habit of opening the cookie jar and scooping out Oreos. While it's important to have real Oreos, place a few fake ones to the top where the cream layer has been swapped with toothpaste. Make sure you are around to stop them after the first nibble.
Meow into the baby monitor
If you have a walkie-talkie or baby monitor, hide one in the kids' closet and meow into it. They'll definitely freak out and later frisk the closet for a cat.
Frozen cereal breakfast
When everyone's gone to sleep, prepare a bowl of milk and cereal. Leave the spoon inside too. Now place the contents in the fridge overnight. In the morning, pour a little milk to the top to cover up icing layers. Upon scooping, your kid will wonder why the cereal isn't getting scooped. Then come to their rescue with a fresh bowl of cereal and remind them that it was a little prank to lighten up their morning.
Swap cereal
Each of you kids is addicted to a certain type of cereal. What you can do is swap them out or for a spooky feeling, fill one up with a bunch of plastic bugs. Now, sit tight and watch them pour out the wrong content on their plates. Guess what, it will be a fun and memorable moment for you and your kids. Just make sure to get every cereal back to its correct bag.
Wrap up
You don't have to remain on the sidelines during April fools when everyone is busy pranking each other. We know, it can be scary to pull a prank and it goes bad. But don't be afraid anymore. Make use of these harmful April Fools pranks for a chance at a good laugh.
Happy pranking!