Last Updated on
Now, the clever wordplay has been taken care of in the title, I can get on to explaining why you need to take a long hard look at the copy on your website.
It has been said time and time again but it is still often ignored so it is worth reiterating – content is king when it comes to properly optimising your website to rank well in the major search engines such as Google, Yahoo and Bing. The process of search engine optimisation (SEO) is made that much easier if the website being worked on has good quality content in place already and doesn't require much optimising i.e. placement of keywords, meta descriptions and title tags.
Online marketing is an art form but onsite copy is the paintbrush – without good quality copy on the site, it essentially becomes that much more difficult to optimise because you are trying to paint without a brush. An Internet marketing agency will be able to offer either a copywriting service as part of their package or will be able to advise the writers you have on staff on how to properly optimise their copy so that appears attractive to search engines – whilst, crucially, not alienating the audience who arrive at your website.
From a purely SEO perspective, there are a large variety of benefits which will often fall effortlessly into your lap through having exceptional content on your website. Just a couple of these advantages typically include:
Attracting Links – Having good quality copy on your website is largely akin to fluttering your eyelashes at other sites on the web and they will inevitably become attracted to your site and link to it. Look at websites like the BBC, the Telegraph and (the) Facebook – people link to the sites naturally due to the quality of the onsite content and they don't even have to lift a finger to acquire links from some highly authoritative domains.
Enhance Conversions – If the content on your website stinks, you will see a direct correlation with both the bounce rate of the site and the number of conversions that you successfully accomplish. Conversely, if you have well optimised content which is both relevant to the landing page and written with the end user in mind, you are likely to witness that people spend more time on your site as it what they were actually looking for at the outset of their search – and this typically leads to higher conversions.
Google is a bit of a demanding so and so and it will place much more confidence in your website if it is regularly updated with good quality content – even more so if people are linking to the content that you regularly post. How do you go about sating Google's thirst I hear you say – one word: Blog.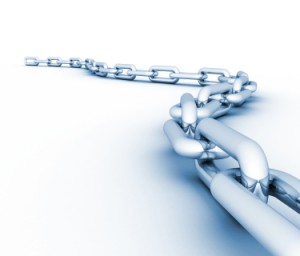 As mentioned, a blog is the ideal opportunity for you to attract links to your website from external websites and this will yield many positive ramifications from a marketing perspective. You don't have to write the blog posts yourself – many larger companies hire professional copywriters to write their blog posts as this ensures the quality of the content being created. This can be expensive, however, and, in many cases, the business owner has a much more intricate knowledge of the industry in which they operate which makes them better qualified to write the blog themselves.
So, the benefits of blogging can be surmised as:
More links to your site – good times.
Increased traffic from different referring sources – hello, increased conversions.
Keep Google happy – Look Google, I DO update my site with fresh, engaging content.
Search engine optimisation is compiled of many different facets and you will need a master craftsman to tie all this different elements together – and this is ordinarily where a full service web marketing agency will enter the fray.
As with all things, however, it is crucial that you do your research prior to committing to any work with an online marketing agency – speak to their specialists, gauge their knowledge base and ask them to explain their plan of action for getting you where you want to be.
Just remember – your content will be their king and dictate how effective they can be. For more useful articles don't forget to subscribe to the RSS-feed and follow Inspirationfeed on Twitter + Facebook! If you enjoyed the following article we humbly ask you to comment, and help us spread the word!