Last Updated on January 24, 2023
We hear a lot about potential and the ways to reach it. However, most people have no idea about the importance of it for a freelancer. In fact, reaching your potential as a freelancer is crucial as it affects your workflow, income, and well-being in total.
Let's speak more about the freelance lifestyle.
So, do you work freelance? What are your impressions of it?
Most people, who have to work at an office, would love to organize their working environment at home. Work freelancing seems to them as a paradise: no need to stay in a traffic jam, you don't have to think about smart casual clothes, and it's you who decides when to take a pause.
But…
Things are different in reality.
Working freelance means facing many problems daily while trying to earn money and name out: searching for clients, handling orders, communicating with people, completing tasks, and trying not to burnout. That's the life of a typical freelancer.
Main Challenges Most Freelancers Face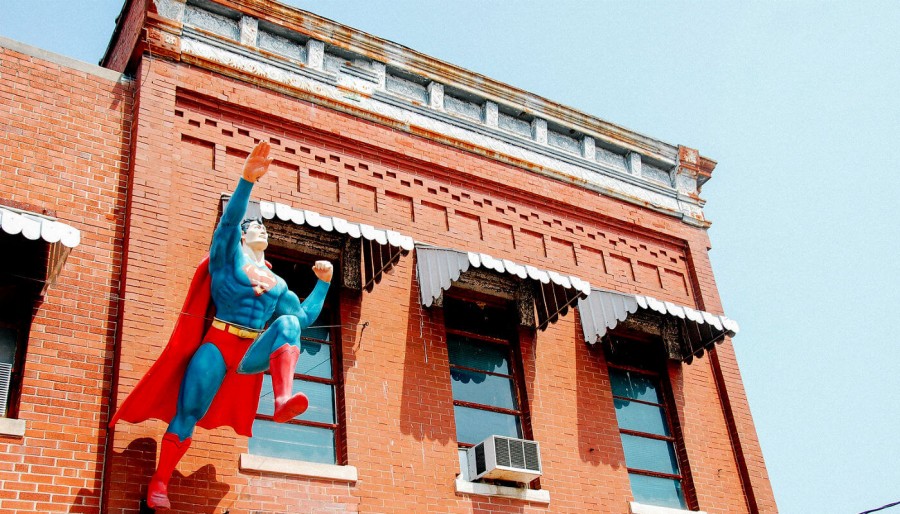 A competitive marker. As the number of people who work freelancing is growing, the market becomes more competitive. It means that it's harder to find and keep clients.
Variable workflow. Working freelance, you need to be ready that you won't know when your next job will come. Therefore, you'd better learn how to manage your income.
A lack of time management skills. Most freelancers don't stick to a schedule, so it takes much time to do tasks. The more you do, the more you get. Thus, having strong time management skills is a must.
Let's face it: people are lazy from time to time. It means we are ready to procrastinate in order not to solve problems we have. It's one of the biggest fears freelancers should have.
Distractions. First things first: there are many

ways to increase productivity while working from home

. Take a look around. You might see many distractions, and it's you who should learn how to avoid them.
Staying motivated and inspired. All people need a motivational boost, but freelancers need it more than ever as it affects their productivity.
Freelancers face many challenges, and it's important to solve these problems easy like 1, 2, 3. Thus, reaching your potential is a must. By the way, are you sure you do it?
After watching this video, what comes to your mind? As for me, I'm motivated to do more than I used to in order to achieve better results. Read tips below to learn how to do your best.
Tips for Freelancers Who Want to Reach Potential:
Set goals. Every person has some career goals in the head, but there are not so many people who know how to set these goals correctly. However, once you understand what goals you have, write them down. Look through your writings and start working on achieving these goals.
Keep developing skills. As it was said, a freelance market is competitive, so you'd better obtain knowledge and improve skills daily. Nowadays there is a lot of information, and it's easy to learn something new sitting at home: MOOCs, webinars, reading best practices, and many other ways to keep developing skills. Just surf the Internet!
Earn experience. Obviously, the more you practice, the better your skills are. If you have an experience in your niche, you can show it to your clients and prove that you are what they actually need. And there are plenty of resources to look around for potential growth, you might find interest in software engineer jobs and build up your reputation there if you're in the same niche.
Collaborate with people. Most freelancers have their path on the way to becoming a proficient worker. If you want to learn something new, collaborate with other people, as they can give you an insight and teach some tricks.
Increase portfolio value. To win new clients and keep yours interested in collaboration, you need to increase your portfolio value. Every time you complete a new task, add it to your portfolio with a short description. Let your clients see the latest work and your progress.
Take more complex tasks. If you take more complex tasks, you hone skills while doing them. It develops and expands your knowledge as you do something harder than you used to. So, don't be afraid of taking more difficult tasks.
Give it a try. Do you have some idea in your head? No matter how 'wild' it is, just give it a try. You will never know whether it's worth trying before you try. As for me, I was afraid of failure when I was crafting AdverbLess However, now I look back at my experience and realize that most things are not so difficult as they might seem to be.
Draw inspiration. To reach your potential, you need to be inspired and motivated. If you know how to draw inspiration from things you love, that's great. If you have someone who is ready to support you, that's even better! Stay inspirited and achieve more!
The Wrap-Up
Most people don't reach their potential because they stop moving toward their goals. No matter how good you are at something, you always can become better at it. One thing you need is a strong desire to achieve more, so you'd better reread the above-mentioned tips and examine your potential.
If you're not motivated enough yet, there is one quote for you to think about. As for me, it is a motivational booster, so I'd like to share it:
"If you don't go after what you want, you'll never have it. If you don't ask, the answer is always no. If you don't step forward, you're always in the same place." – Nora Roberts
Be determined at all costs to reach full potential, and it's more likely you can excel in work freelancing.
So, are you ready to start living a better life?