Last Updated on March 8, 2022
Who Is Arnold Schwarzenegger?
Arnold Alois Schwarzenegger is an Austrian-American actor, former politician, former professional bodybuilder, and businessman. As a politician, Schwarzenegger served as the 38th Governor of California from 2003 to 2011. He also harbors ambitions of running for the president of the United States, although there's a constitutional hurdle requiring only natural-born US citizens to occupy the office.
Quick Facts
| | |
| --- | --- |
| Full Name: | Arnold Alois Schwarzenegger |
| Popular Name: | Arnold Schwarzenegger |
| Gender: | Male |
| Birth Date: | July 30, 1947 |
| Age: | 74 years |
| Parents: | Gustav Schwarzenegger and Aurelia Jadryn Schwarzenegger |
| Siblings: | Meinhard Schwarzenegger (deceased) |
| Birth Place: | Thal, Styria |
| Nationality: | Austrian-American |
| Ethnicity: | Austrian |
| Education: | Santa Monica College and the University of Wisconsin–Superior |
| Marital Status: | Divorced. Previously married to Maria Shriver (from 1986 until their divorce in 2017) |
| Sexual Orientation: | Straight |
| Wife/Spouse: | N/A |
| Children: | 4 from his marriage to Maria Shriver (Katherine Eunice Schwarzenegger, Christina Maria Aurelia Schwarzenegger, Patrick Arnold Shriver Schwarzenegger, and Christopher Sargent Shriver Schwarzenegger) and 1 from his relationship with his former housekeeper (Joseph Baena) |
| Dating: | N/A |
| Net Worth: | USD 400 million (as of July 1, 2021) |
| Source of Wealth: | Acting, Bodybuilding, Politics, Endorsement Deals, and Other Ventures |
| Height: | 6′ 2″ (1.88 m) |
| Weight: | 106 kg; In pounds: 235 lbs. |
Early Life and Career Information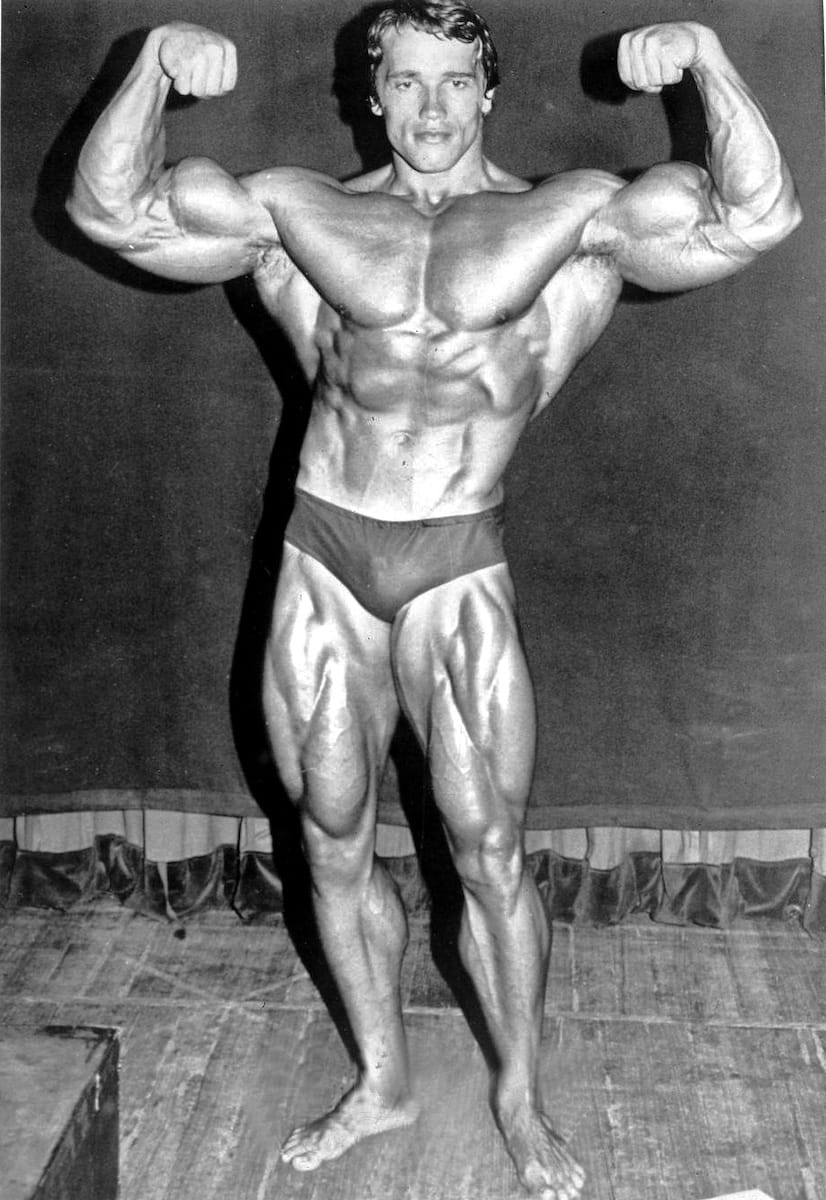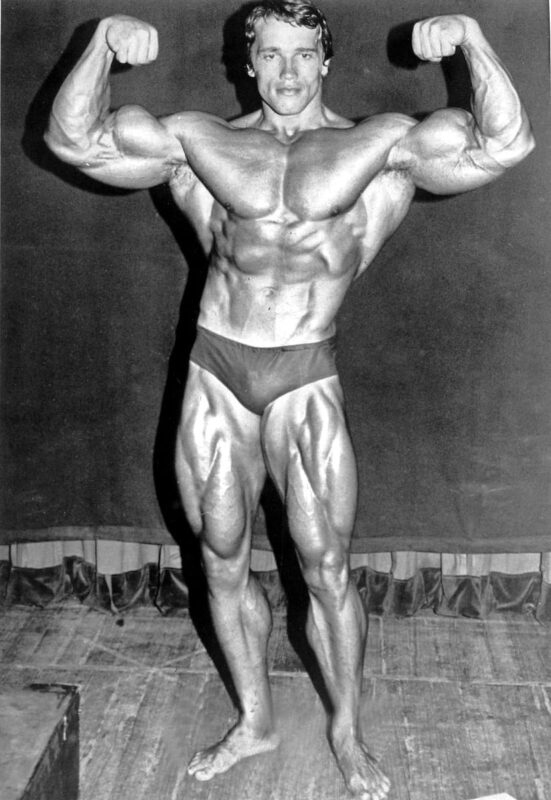 Arnold Schwarzenegger was born on July 30, 1947, in Thal, Styria, to Gustav Schwarzenegger and Aurelia Jadryn Schwarzenegger. His father was a local police chief who also served in the Second World War as a Hauptfeldwebel, whereas his mother was mostly a homemaker.

Schwarzenegger began weightlifting when he was 15 years old and five years later, he went on to win the Mr. Universe title. In 1970, at the age of 23, Schwarzenegger became Mr. Olympia champion. He leveraged the fame he had garnered from his bodybuilding career to venture into acting.

Some of the notable films he has starred in include:
• The Terminator (1984),
• Commando (1985),
• Predator (1987),
• The Running Man (1987),
• Twins (1988),
• Kindergarten Cop (1990),
• Total Recall (1990),
• Terminator 2: Judgment Day (1991),
• Junior (1994),
• True Lies (1994),
• Eraser (1996)
• Jingle All The Way (1996),
• Collateral Damage (2002)
• Terminator 3: Rise of the Machines (2003),
• The Expendables 2 (2012)
• The Expendables 3 (2014)
• Terminator Genisys (2015),
• Aftermath (2017), and
• Terminator: Dark Fate (2019)

In 2003, Arnold Schwarzenegger successfully ran for the Governor of California in a recall election to replace the then-governor Gray Davis. He assumed the office on November 17, 2003, and was reelected in 2006.
Arnold Schwarzenegger's Net Worth
Arnold Schwarzenegger is unarguably one of the most multitalented Hollywood celebrities, and that versatility reflects on his overall net worth. As of July 1, 2021, Schwarzenegger had a net worth of $400 million.

He has earned a huge portion of his wealth from his long and illustrious career as an actor. Besides acting, Schwarzenegger has also earned his millions from bodybuilding, political career, and various entrepreneurial ventures.
1. Arnold Schwarzenegger's Movie Earnings
Arnold Schwarzenegger kicked off his professional acting career in the early 70s after winning Mr. Olympia. As with many actors, Schwarzenegger started off with minor roles. It was not until 1984 that his acting career took off, thanks to his exemplary performance in the 1984 blockbuster, The Terminator. He earned $75 000 for his role in The Terminator and the movie went on to gross over $80 million worldwide.

Banking on the success of The Terminator, Schwarzenegger went on to star in scores of other critically-acclaimed films over the next couple of years. One of his biggest movie paychecks came with 1988's Twins.

Schwarzenegger, along with co-star Danny Devito and the film's director Ivan Reitman, all agreed to accept no base salary in exchange for a 40% ownership of the film. Therefore, each of the three would receive 13.33% of the movie's gross salary.

As it turned out, this was a wise decision, as the movie went on to generate over $215 million worldwide. In 2014, Schwarzenegger admitted that Twins remains one of his highest-earning movies of all time.

The following are Arnold Schwarzenegger's other notable movie salaries:

• Commando – Earned $2 million
• Predator – Earned $3.5 million
• Total Recall – Earned $11 million
• Kindergarten Cop – Earned $12 million
• Terminator 2 – Earned $12 million
• Junior – Earned $15 million
• Last Action Hero – Earned $15 million
• True Lies – Earned $15 million
• Eraser – Earned $20 million
• Jingle All The Way –Earned $20 million
• Batman & Robin – Earned $25 million
• Collateral Damage – Earned $25 million
• The 6th Day – Earned $25 million
• Terminator 3: Rise of the Machines – Earned $35 million (which included an upfront salary of $29.25 million and a 20% royalty on gross profits over $380 million

Arnold Schwarzenegger also ranks among the highest paid Hollywood celebrities based on the number of words of dialogue in a movie. For instance, his role in Terminator 2 included a paltry 700 words, which means that he was paid an average of $21,429 per spoken word.
2. Arnold Schwarzenegger's Earnings from Bodybuilding
Even before venturing into acting, Arnold Schwarzenegger had already established himself as an accomplished bodybuilder. Schwarzenegger was winning powerlifting competitions as early as 1964. In 1970, he became Mr. Olympia. Winning this prestigious title at the tender age of 23 made him the youngest ever Mr. Olympia champion, a record that he holds to date.

Although Schwarzenegger no longer actively participates in bodybuilding competitions, he has reportedly continued to earn from his previous bodybuilding endeavors. For instance, he was a regular monthly contributor to the bodybuilding-oriented magazines Flex and Muscle & Fitness. He became the executive director of both publications shortly after becoming Governor of California and he reportedly received up to $250,000 annually from both magazines towards his physical fitness endeavors.
3. Arnold Schwarzenegger's Earnings from Politics
As the Governor of California for eight years, Arnold Schwarzenegger was entitled to salary and benefits. However, Schwarzenegger shocked everyone when he claimed that during his eight-year stint as governor, he lost an estimated $200 million worth of potential movie wages.

Which only means that his net worth could have been higher if he had focused on his acting career instead of venturing into politics.
4. Arnold Schwarzenegger's Earnings from Other Ventures
Arnold Schwarzenegger became a successful investor shortly after moving to the United States. According to reports, he was a millionaire by the time he was 30 years.

In 1968, Schwarzenegger teamed up with fellow bodybuilder Franco Columbu to found a bricklaying business. He also partnered with fellow actors Sylvester Stallone, Bruce Willis, and Demi Moore to invest in the chain of restaurants, Planet Hollywood.
Presently, he owns a significant stake in the investment firm Dimensional Fund Advisors. He is also associated with the movie production company, Oak Productions, Inc., as well as Fitness Publications, which is a joint publishing partnership with Simon & Schuster.

Product endorsement is another way Arnold Schwarzenegger earns from his business-related ventures. The legendary actor regularly appears in commercials for the Mobile Strike game by Machine Zone, portraying a military commander.
5. Arnold Schwarzenegger's Real Estate Portfolio
Arnold Schwarzenegger has been flipping real estate properties since his days as a professional bodybuilder, and his real estate portfolio is believed to be upwards of $100 million.

According to credible reports, he owns several lucrative properties, many of which are located in Southern California.
Lessons from Arnold Schwarzenegger
1. Start early

Arnold Schwarzenegger started lifting weights when he was only 15 years. And by the age of 23, he was one of the most accomplished bodybuilding champions of his generation.

2. Follow your dreams

During his early teens, Schwarzenegger participated in various sports, including soccer. But as soon as he discovered his passions for bodybuilding, he decided to drop everything else so that he could pursue his bodybuilding ambitions.

3. Know when to opt in and when to opt out

Arnold Schwarzenegger is an astute investor who can tell an opportunity when he sees one. He's also smart enough to know when to opt out of unprofitable ventures, as was the case with Planet Hollywood.
Famous Quotes by Arnold Schwarzenegger
"Bodybuilding is much like any other sport. To be successful, you must dedicate yourself 100% to your training, diet and mental approach."
"For me life is continuously being hungry. The meaning of life is not simply to exist, to survive, but to move ahead, to go up, to achieve, to conquer."
"Strength does not come from winning. Your struggles develop your strengths. When you go through hardships and decide not to surrender, that is strength."
"The mind is the limit. As long as the mind can envision the fact that you can do something, you can do it, as long as you really believe 100 percent."
"The worst thing I can be is the same as everybody else. I hate that."
Conclusion
Arnold Schwarzenegger may not be the wealthiest actor on the planet. But he is definitely among the richest. Schwarzenegger is also one of the few Hollywood actors who have successfully pursued different career paths, ranging from politics to bodybuilding, and even writing.