Art is a complex field where one is allowed to express themselves in a unique and limitless manner. It is all about vibrant colors, channeling positive energies, and celebrating unique ideas.
No matter how simple a project might be, it will surely put up a smile on your child's face! Getting your child started on art activities is a great way to channel their creativity and thoughts.
Get your children engaged in art projects instead of indulging them in non-productive activities such as video gaming or Netflix binge-watching. This article will introduce some great art activities that children of all ages and sizes will enjoy practicing. 
Here's a video on some crazy and out-of-the-box activities for you to take inspiration from.
3 Crafty Art Activities for Girls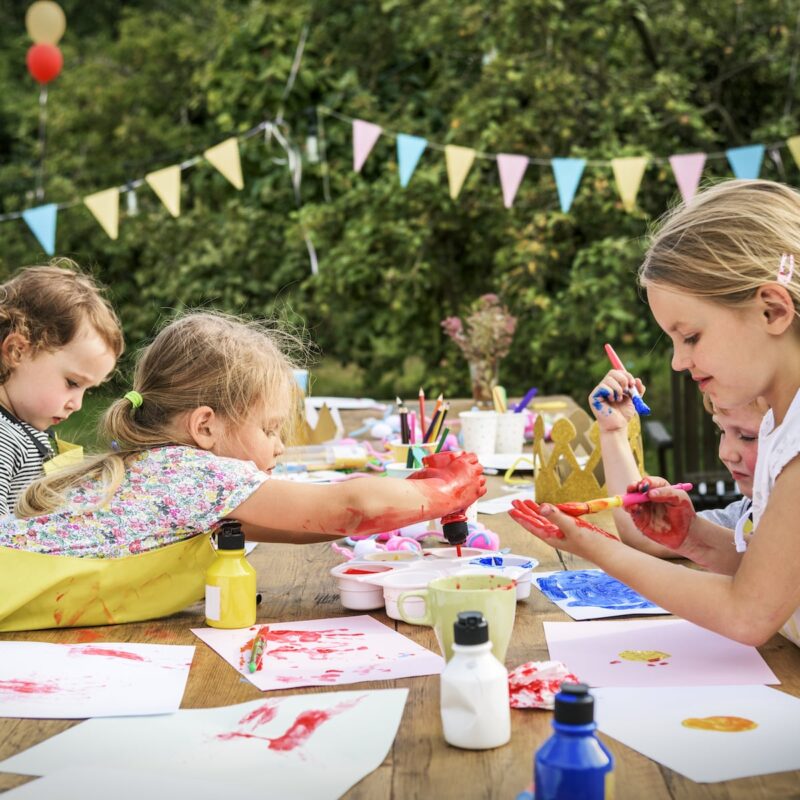 Most girls love intricate designs and delicate crafts without compromising the color spectrum. Bold splashes of color and dazzling hues attract them; this is what these activities below will focus on!
Watercolor Bookmarks
These bookmarks are sure to bring joy and happiness. With the use of soft brush strokes and mingling combinations, your child will start to apprehend her talent as an artist. These are very easy to execute and handle. Make sure to help your child with the scissors and hole puncher.
Here's what you'll need:
Watercolor paper (you can also recycle cardboard paper)

Watercolor paints (or poster paints for cardboard)

Paintbrush set

Container for water

Scissors

Hole puncher

Ribbons or coarse threads

Glitter (or any other additional craft supplies)
Guidelines:
Simply cut the paper into the desired size (preferably 5×7 inches) and let your child take over the project. They will play around with watercolors, paints, glitter, and crayons to create a masterpiece. Once the creative requirements are complete, it's time to punch a hole and pass through a ribbon of your choice. 
P.s: if you're using watercolor paper, make sure it's damp before you start painting.
DIY T-Shirt Painting
Say no to boring plain shirts because it's time to dip them into a bucket of creativity. If you have a pair of plain white T-shirts at home that you can spare for your child, then get ready to execute a fun-filled art project. Your children will feel pleased to design their T-shirts with their own sense of style and glamor.
Here's what you'll need:
Plain cotton T-shirts (preferably white)

Paintbrushes

Acrylic paint

Glitter

Container for water

Napkins (to wipe off spills and mess)

Additional craft supplies (threads, sequins, pendants, etc.)
Guidelines:
Make sure the shirt is pre-washed so that your paint adheres to the shirt. Moreover, using the shirt damp will result in vibrant color pay-off. Let your child run free and solo with her unique designs; let her brew some magic! However, since this activity is likely to create a lot of mess, make sure to spread out some sheets or practice it outdoors. 
Raised Salt Paintings
Raised salt paintings are a unique art project. With good use of innovation and experimentation, these paintings will prove to be as good as any painting in a junior art gallery. Did I mention that they are so fun to create? Even adults will enjoy making them!
Here's what you'll need:
Canvas or card stock

Liquid white glue (in squeezable bottles)

Table salt

Glitter

Container for water

Liquid watercolors

Droppers
Guidelines:
Start off by setting the canvas in a comfortable position. Use the squeezable white glue to draw the desired patterns, characters, or designs. If the nozzle is too narrow, slightly cut it off from the top to allow more glue to flow. While the glue is still wet, sprinkle the table salt over the glue outline. Now it's time to go bold with the colors. Use the dropper to tint the salt with vibrant shades of choice. Let it dry, and it's ready to be put up on a wall.
3 Crafty Art Activities for Boys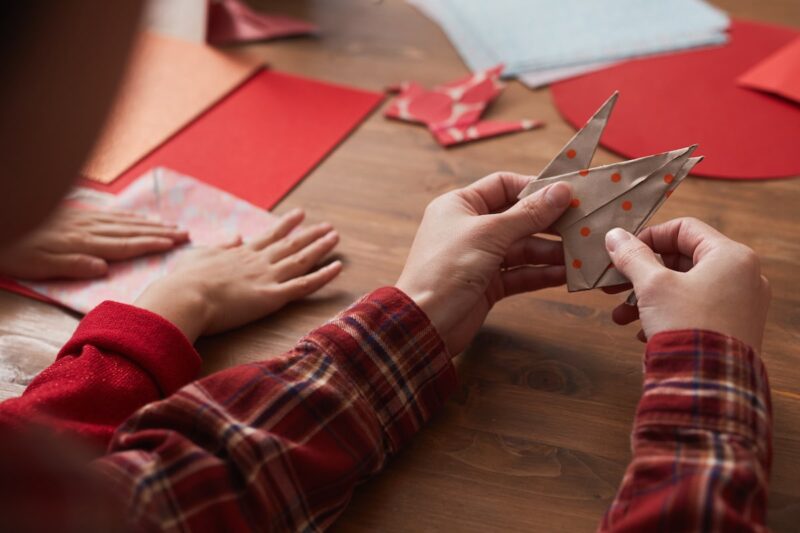 Boys usually like going rowdy and rough with their projects, and they take more interest in animals or superheroes than most girls do. However, their love for dramatic colors and smooth transitions remains unparalleled. We selected these activities for your boys with the same virtues in mind.
Origami Corner-Page Bookmarks
These bookmarks have different anatomy than the one mentioned above. Boys will love making these because they can replicate their favorite animal or character in the form of a bookmark! Since there's a lot of Origami action going on, these bookmarks turn out unique and more geometrical in shape.
Here's what you'll need:
Cardstock

A pair of scissors

Measuring scale

Pencils

Glue

Art supplies (color pencils, crayons, glitter, etc.)
Guidelines:
Create your basic bookmark shape by following the instructions in this video (it's just a 90-second video). Once that's done, it's time to decorate the bookmark. You could use a pair of googly eyes and saw-tooth scissors to create a monster bookmark or simply paste the picture of an action figure on the triangular top. The options are endless!
Confetti Paper Rockets
What better than paper rockets? Confetti-filled paper rockets! And don't worry, they won't blow your house down! These crafty figures are explosively fun and so easy to make—something your boys will thoroughly enjoy creating. 
Here's what you'll need:
Cylindrical tin cans or paper towel tubes

Colored paper sheets

Crepe paper

Confetti 

Strings

Tape 

Glue

Ribbons

Staplers

Scissors

Hole puncher
Guidelines:
Since this activity is time-consuming and demands intricacy, we suggest going through this video. It's a relatively straightforward process, and the creative element can be highlighted when it comes to the decoration part. These little poppers are perfect for the 4th of July or any other patriotic celebration. Needless to say, making them is no less than a joyful ride!
Tin Can Birdhouse or Birdfeeder
Whether it's treehouses or birdhouses, boy love 'em! And there's no better way to encourage a love for nature and recycling than these soda-can birdhouse art projects. Next time you purchase a can of soda, make sure to save it for this DIY project that will teach your children the importance of 'giving back' to nature.
Here's what you'll need:
Washed Soda cans (you can also use plastic bottles)

Scissors

Cutters

Spray cans of your choice

Coarse strings

Additional craft supplies for the decoration
Guidelines:
This project is effortless. However, I would advise parents or teachers to exercise caution since it involves the use of sharp cutters. You could take over the cutting part and hand them over to the children for assembly and decoration. 
2 Quick Art Projects for Kids
DIY Tic Tac Toe
This Tic Tac Toe requires minimal supervision; your children can even execute this independently. Most of the materials necessary are recyclable products readily available in your kitchen or pantry. These are perfect for long road trips when your children are likely to get bored.
Here's what you'll need:
Small tin box (mint box, candy box, or any box with a foldable top)

Buttons

Mod podge or Tacky magnetic tape

Scissors

Markers 

Pencils

Card stock 
Guidelines:
Follow this easy tutorial, and you'll be done in no time. You can make multiple tic tac toe containers to put in the car dashboard or carry them around in your purse. 
Rock Bees
Rock bees look adorable and can be displayed in the garden as well as indoors. Rock bees require minimal supplies; you can easily find them in your home. Children of ages 5-8 will thoroughly enjoy executing this art project.
Here's what you'll need:
Medium-sized round pebbles

Black, white, and yellow paint

Glitter glue for decoration

Toothpicks

Wire 

Hot glue gun

Pony beads
Guidelines:
You can hand over most of the work in this project to the kids. However, an adult will have to do the wire bending process and attach the wire wings via a hot glue gun. Follow this video, and you're good to go!
2 Impressive Art Projects for Kids
Pine Cone Gnomes
This project screams autumn. Pine cones always come in handy for art projects, so storing them is always a good idea. They will make your garden look adorable, and everyone will want to replicate this idea.  
Here's what you'll need:
Pinecones

White acrylic paint

Paintbrush

Felt piece

Wood bead

Fishing line piece

Hot glue or craft glue

Cotton for the beards

Spare cloth for the hats
Guidelines:
These gnomes are perfect for the holidays. Did I mention that they can also be used as Christmas tree ornaments? This activity will ignite the holiday spirit, and your whole family will enjoy making these cute gnomes! Follow this step-by-step tutorial here.
DIY Lava Lamps
We saved the best for the last! These Lava lamps are as good as store-bought. Nobody can tell them apart from professional lava lamps! This is one activity your child will feel proud of.
Here's what you'll need:
Plastic or glass bottles (I prefer glass bottles for a professional look)

Alka-Seltzer

Vegetable oil

Food coloring of your choice

Water
Guidelines:
I've seen many people use Voss bottles for this project since they give the perfect Lava lamp vibe. You can even use large size containers for a dramatic effect. This video here demonstrates an easy way to execute this project. I do recommend exercising caution with kids. 
Ask Away: The FAQ Section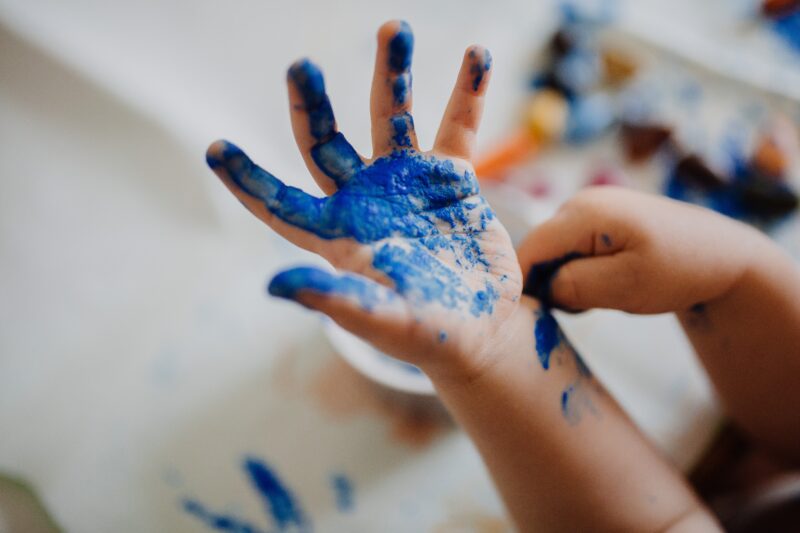 What is Alka-Seltzer?
Alka-Seltzer is Aspirin and is often used in art projects to create effervescence or fizziness.
What are fun art activities for kids?
Oil pastel paintings
Sunset catcher
Dream catcher
Playdough modeling
Collage box
Pan art
Connect the dots
Origami butterflies
Paper snakes
Spin art flowers
Wall hangings
What are good art projects for kids?
Crepe paper bleeding hearts
Fabric art with watercolors
Watercolor blow art
Magic chalk art
Soap making
Science experiments
DIY Lava lamps
Q-tip painting projects
Foil paintings
Bubble painting with dry ice
What are unique art activities for kids?
String art
Fizzy dip painting
Tube painting
Slime drawings
DIY slime making
Glow in the dark moon