Last Updated on January 11, 2022
Craving for a change but have a limited budget for home decor? Want to try your hands at interior styling but don't know where to start? Interested in changing the look and feel of a room in time for the new season?
The smallest of changes can make a huge impact. Don't underestimate actions like re-arranging furniture, or adding beautiful, artistic pillows – especially bysamah pillows – to your sofa. These are affordable, quick ways to transform a room from drab to fab in less than 24 hours.
When you're done rearranging the room, complete the look you want with lovely Pillows by Samah. Here's a handy guide on how to use these artistic pillows in and around your interior and home.
The Magic of Artistic Pillows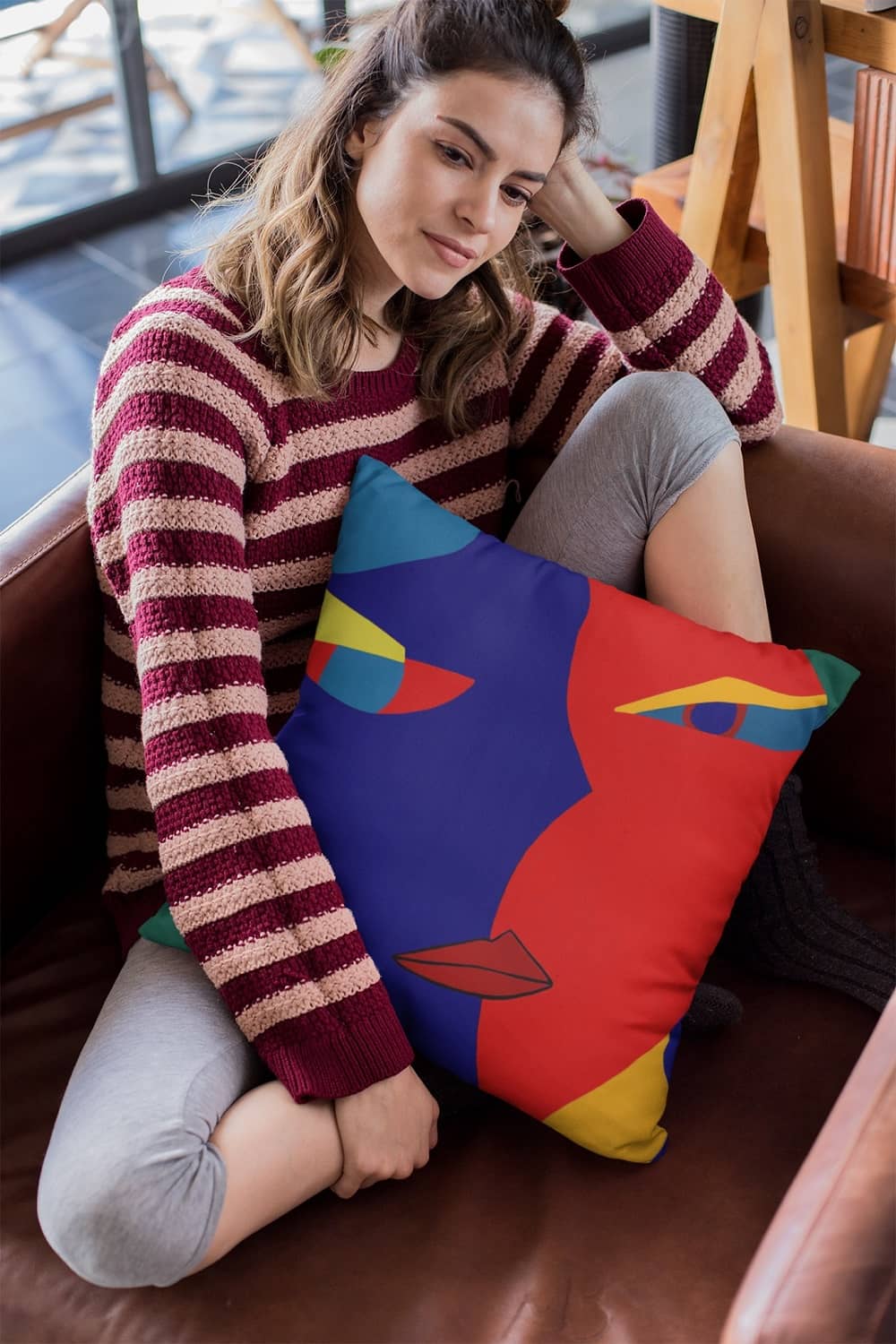 An outfit is more than just the right dress or pantsuit. In order to complete 'a look', you need great accessories, too. These can include a bag, shoes, and jewelry. The same is true for interior design. You can buy the most expensive furniture, but without the right accessories, the room can still feel empty or incomplete.
Believe it or not, cushions can act as a great accessory that will transform your room into something from Instagram or Pinterest. If you've noticed from your favorite social media homes, you will always see small items – like lamps, flowers, frames, or throw pillows – strategically placed to create a warm, cozy vibe.
But there are throw pillows and then there are artistic pillows. Artistic pillows typically feature art from local or international artists. Think Van Gogh or Pollock on your couch or bed. Pillows by Samah for instance can spice up any room thanks to their colorful, but also dark themes.
Samah is a Swedish-based artist who has carefully handpicked artworks from her collection for these one-of-a-kind pillows. The result is lovely and practical pieces you can show off or enjoy around your home. Whether you're an art fan or not, this type of interior décor is gorgeous and practical.
Instant Room Makeover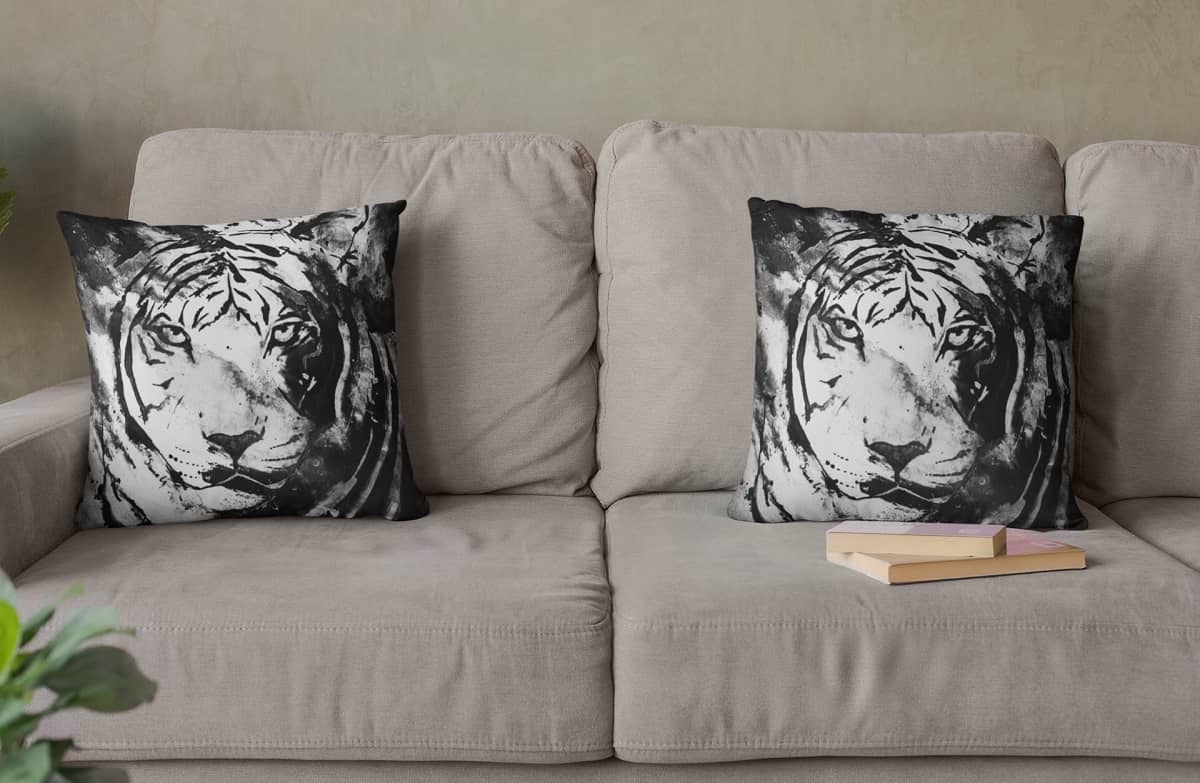 Already purchased beautiful bysamah pillows? Put them to work by placing them in key areas to create the vibe you want.
For example: for a modern, polished look, pair similarly-colored pillows with one another. Work in odd numbers, like three's or five's.
If you bought the square-shaped cushions, such as 'Hypnotized' or 'Scarlet Red', they're the perfect item to showcase an unexpected pop of color. On the other hand, oblong or rectangular pieces, like 'Geometric World' will add a surprising touch. Plop them on your plain couch or wicker chair so they become an instant artwork in the room.
For more traditional folks: placement and fabric are everything. Let your inner Jane Austen or Marie Antoinette shine in this classic look.
This time, pair your square or rectangular pillows with small, round ones. Put them on either side of your sofa or couch for symmetry. Complement those artistic pillows (i.e. complex designs) with ones of bold, solid hues. If you have cushions with velvet or silk fabrics, this is a great reason to take them out of the basement. 'Black Wilderness' or 'Tiger Wilderness' would be awesome for this look.
If you travel a lot and have collected a couple of pillows from your trips, an eclectic style may suit your personality best. This concept will highlight your broad tastes. Make everything look casual by throwing two pillows at one end of the sofa, and three in another. This creates that feeling of 'it just happened to be there'.
Here, it's okay to have mismatched pieces, so long as you make sure they have at least one hue in common. Go for a collection of big cushions instead of small ones. This will make a room feel homey but distinctive. For inspiration, check out 'Reflection', 'Playful Harmony' and 'Misa' from Samah's collection.
What Experts Suggest
Interior designers think of cushions as the final layer in home decor – a comfy, inviting addition that can give life to an otherwise drab or dull room. In this regard, they suggest:
Using throw pillows to add contrast or a pop color.
While using various colors and textures, ensure that their hues or tones fall under a specific color scheme so they don't look out of place (i.e. different shades of green or red).
Don't use too much of one thing: such as too many bold prints or too many big pillows. Remember to strike a balance (i.e. pair solid colors with patterns).
Odd numbers often work better than even numbers. For example: if you have a 7-foot sofa, three to five pillows are ideal to create a homey feel. Any more than that and it can look crowded.
Think of pillows like art. If a framed painting can complete a room, so can cushions – especially artistic pillows. Don't be afraid to put them in a place where they can be the main centerpiece.
Use cliché in your favor. For instance, pillows with fringe or velvet fabric will look amazing in a traditional-style room. On the other hand, solid colors and geometric designs will do well in a contemporary setting. And of course, don't be scared to play it up!
Conclusion
Inasmuch as the right accessories can finish off an ensemble, the right cushions can instantly brighten a space. Don't be afraid to experiment! Invest in bysamah pillows and see how it can transform your interiors from bland to fantastic in seconds.
There are all kinds of throw pillows to choose from her collection. Just be sure to pick the ones you truly love and would reflect your own personal style. Think long-term: after all, you're not the only one who will enjoy these Pillows by Samah.
Friends, family, and visitors to your home will also get the chance to admire and benefit from them. Not only will you be supporting someone's craft, but you'll also own an exclusive piece of art that will make for a great conversation piece as well.
So what are you waiting for? Go online and browse through her design products. Give the gift of home decor by buying one for yourself, and another for a friend or family member!