Last Updated on March 8, 2022
Who Is Ashton Kutcher?
Christopher Ashton Kutcher is an American actor, film producer, screenwriter, model, and venture capitalist.

As an actor, Kutcher has been in the industry for more than two decades. He made his acting debut in the television sitcom, That '70s Show, in the late 90s.
Quick Facts
| | |
| --- | --- |
| Full Name: | Christopher Ashton Kutcher |
| Popular Name: | Ashton Kutcher |
| Gender: | Male |
| Birth Date: | February 7, 1978 |
| Age: | 43 years |
| Parents: | Larry M. Kutcher and Diane Kutcher |
| Siblings: | Tausha Kutcher and Michael Kutcher |
| Birth Place: | Cedar Rapids, Iowa |
| Nationality: | American |
| Ethnicity: | German, Czech, and Irish |
| Education: | Washington High School, Clear Creek Amana High School, and University of Iowa |
| Marital Status: | Married. Previously married to Demi Moore (from 2005 – 2013) |
| Sexual Orientation: | Straight |
| Wife/Spouse: | Mula Kunis |
| Children: | Wyatt Isabelle Kutcher and Dimitri Portwood Kutcher (all from his current marriage) |
| Dating: | N/A |
| Net Worth: | USD 200 million (as of August 1st, 2021) |
| Source of Wealth: | Acting and Voice Acting, Film and Television Production, Screenwriting, Modeling, and Other Ventures |
| Height: | 6′ 2″ (1.89 m) |
| Weight: | 80 kg; In pounds: 176 lbs. |
Early Life and Career Information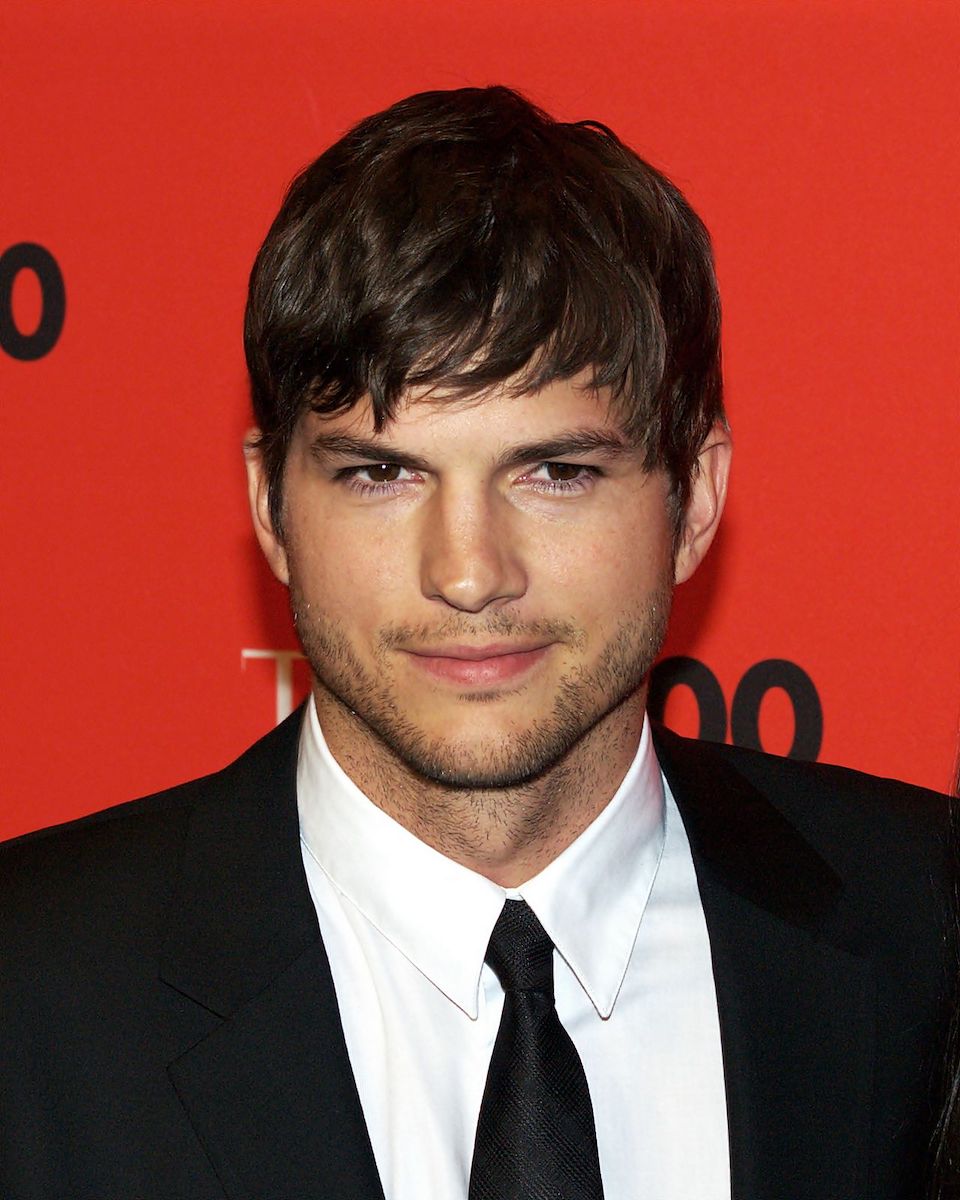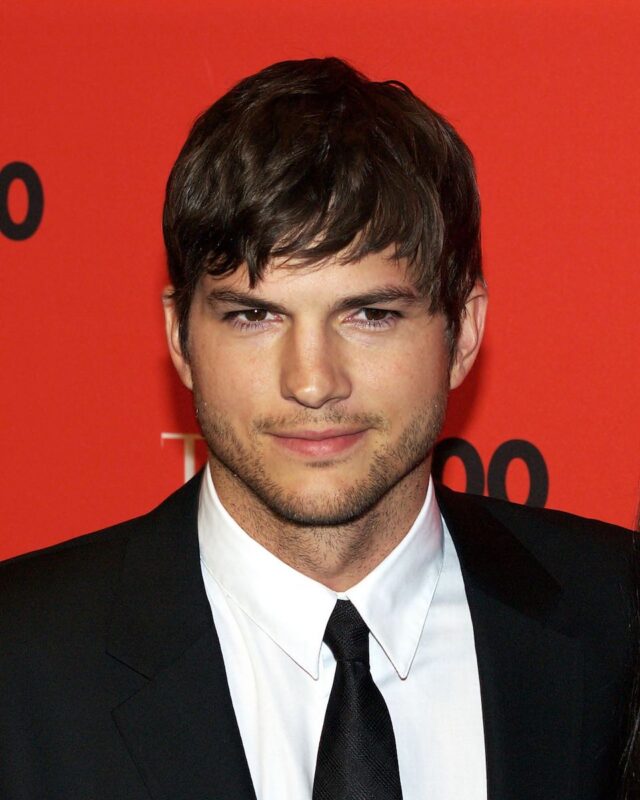 Ashton Kutcher was born on February 7, 1978, in Cedar Rapids, Iowa, to Larry M. Kutcher and Diane Kutcher. His father was a factory employee, whereas his mother was a Procter & Gamble employee. After graduating from high school, Kutcher joined the University of Iowa, where he studied biochemical engineering. However, he dropped out of the university in favor of pursuing a career in modeling. As a model, Kutcher landed a couple of photoshoots for the underwear brand, Calvin Klein.

Ashton Kutcher kicked off his acting career in the FOX sitcom That '70s Show (1998 – 2006). His performance in the sitcom earned him a spot among the most talented comedians of the time. In 1999, Kutcher made his foray into the film industry by featuring in the romantic comedy, Coming Soon. A year later, he landed a role in another comedy film, Dude, Where's My Car? The film was both a commercial and critical success.

The following are other notable films and television series that Ashton Kutcher has starred in:
• Just Married (2003),
• My Boss's Daughter (2003),
• The Butterfly Effect (2004),
• A Lot Like Love (2005),
• Guess Who (2005),
• What Happens in Vegas (2008),
• No Strings Attached (2011),
• Two and a Half Men (2011–2015),
• Jobs (2013), and
• Annie (2014)

In addition to acting, Ashton Kutcher has also lent his voice to films, including 2006's Open Season, where he voiced Elliot. Kutcher is also a film producer and is credited for his role in creating and producing the television series, Punk'd. Besides creating Punk'd, Kutcher also hosted the series' first eight seasons.
Ashton Kutcher's Net Worth
Ashton Kutcher's net worth is a staggering $200 million, as of August 1, 2021. He has earned his wealth from various endeavors, including acting, film production, screenwriting, modeling, and entrepreneurship.

One of Kutcher's biggest film paychecks was from the sitcom Two and a Half Men. He earned roughly $800,000 per episode, which translates to some $20 million per season. In fact, Kutcher was at some point ranked as the highest-paid actor on television, all thanks to his earnings from Two and a Half Men.

In addition to acting, film production, and modeling, Ashton Kutcher has also built a solid career as a venture capitalist. He co-founded a venture capital firm known as A-Grade Investments, along with Guy Oseary and Ron Burkle. He has invested heavily in numerous startups through A-Grade Investments.

Examples of those startups include:

• Airbnb,
• Bufferbox,
• FourSquare,
• GroupMe,
• Gyft,
• Interaxon (Muse),
• Katango,
• Kopari Beauty,
• Lemonade,
• Neighborly,
• Nest,
• Path,
• ResearchGate,
• Shazam,
• Skype,
• Smart Things,
• Socialcam,
• Soundcloud,
• Spotify,
• Summly,
• Uber, and
• Zenreach

Through A-Grade Investments, Kutcher reportedly turned a $30 million investment into a $250 million asset in just six years. Another notable investment firm by Kutcher is Sound Ventures, which he co-founded in 2015. Sound Ventures is reportedly a successor to Kutcher's A-Grade Investment, and specializes in both early-stage and late-stage venture investments. Kutcher's investment efforts haven't gone without notice. In 2015, he graced the television reality show, Shark Tank, as a guest shark.

Ashton Kutcher is also associated with a Los Angeles-based Italian restaurant known as Dolce, as well as a Japanese-themed restaurant known as Geisha House. Dolce is a joint venture between Kutcher and two of his former That 70s Show co-stars Wilmer Valderrama and Danny Masterson. Geisha House was however closed down on June 1, 2013.

The following are other companies where Ashton Kutcher has been associated with:

• Ooma – He was hired as the tech company's product engineer in 2013
• Katalyst Films – He co-created an interactive arm of Katalyst Films, known as Katalyst Media. The other creator was Jason Goldberg.
• Veldskoen – Kutcher, along with fellow investors Mark Cuban, Steve Watts, and Watt's wife, Angela, acquired a 50% stake in the company

Kutcher has also demonstrated some interest in real estate. He and his wife Kunis reportedly live in a home in Carpentaria, California, which is valued at over $10 million. In addition to their primary residence in Carpentaria, the Kutcher family also owns properties in Beverly Hills Post Office and Hidden Valley.
Life Lessons from Ashton Kutcher
1. We all have a dark past

During his senior year in high school, Ashton Kutcher, along with his cousin, broke into the school at midnight and attempted to steal money. He was arrested, convicted of third-degree burglary, and sentenced to three-year probation as well as 180 hours of community service. This incident only goes to show that everyone has a dark past behind them, despite how rich and famous they may be today.

2. Hard work and determination pay huge dividends

Ashton Kutcher may be an accomplished actor and investor right now. But he didn't achieve his fame and fortune overnight. At some point, Kutcher had to sell his blood plasma to earn tuition money.

3. Cast your nest wide

Much as he is a successful actor, Kutcher doesn't draw his paychecks from the film industry only. Over the years, he has earned himself a reputation as one of the savviest venture capitalists.
Famous Quotes by Ashton Kutcher
"Anyone who wants to be an entrepreneur like someone else is actually looking in the wrong direction. You don't look out for inspiration, you look in. You have to ask yourself how can I be better today, at solving the problem I am trying to solve for my company. I wouldn't encourage anyone to be like me. Just be like you."
"I don't believe that old cliche that good things come to those who wait. I think good things come to those who want something so bad they can't sit still."
"If you want to be a real entrepreneur, you have to be the cause. You have to be the creator of somebody else's new reality, which eliminates time, space, motion, pain, friction."
"My parents couldn't give me a whole lot of financial support, but they gave me good genes. My dad is a handsome son-of-a-gun, and my mom is beautiful. And I've definitely been the lucky recipient. So, thank you, Mom and Dad."
"The sexiest thing in the entire world is being really smart. And being thoughtful. And being generous. Everything else is crap!"
Conclusion
Ashton Kutcher's life and success story is a classic case of how far hard work and determination can take you. It's difficult to imagine that a man who had a troubled youth could rise above his challenges to achieve such an incredible success.