Last Updated on January 18, 2022
Whether you're a keynote speaker, an exhibitor, or an attendee, conferences, and trade shows are great places to make new connections and meet potential customers. But standing out in a sea of companies isn't easy. That's why more and more organizations are turning to visual content—from custom brochures to motion graphics to custom booth designs—to engage potential contacts.
Even so, the days in which you could produce just any visual content are gone. Today's consumers demand high-quality content that feels custom-made, not cookie-cutter. Think about all the great visual content they have at their fingertips—from viral HBO television series to YouTube sensations.
If your branded visual content doesn't stack up, they're going to quickly move on to something better.
So how can you produce the type of content that will really convert at your next event? See which of these four types of conference collateral is right for your brand.
Motion Graphics and Video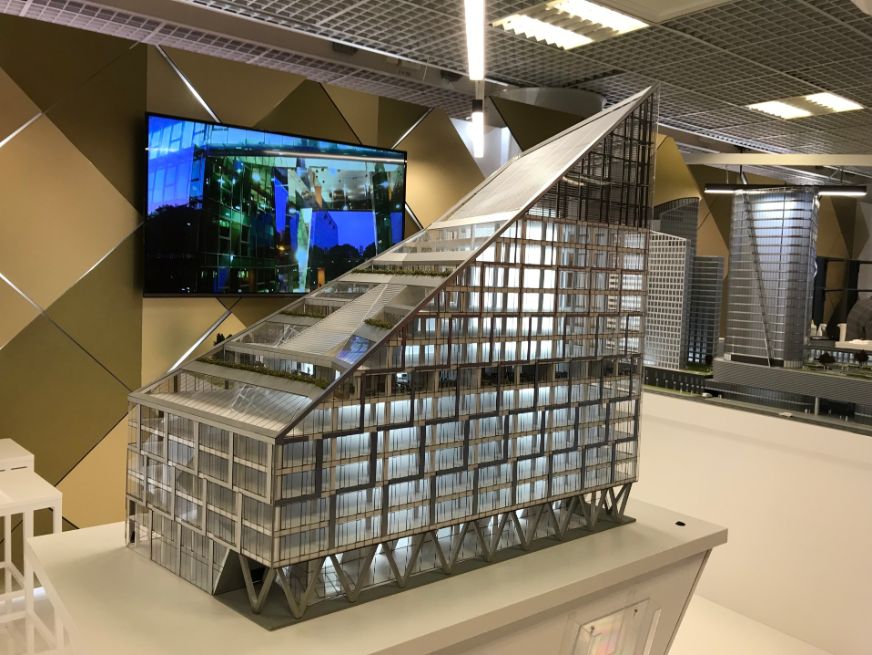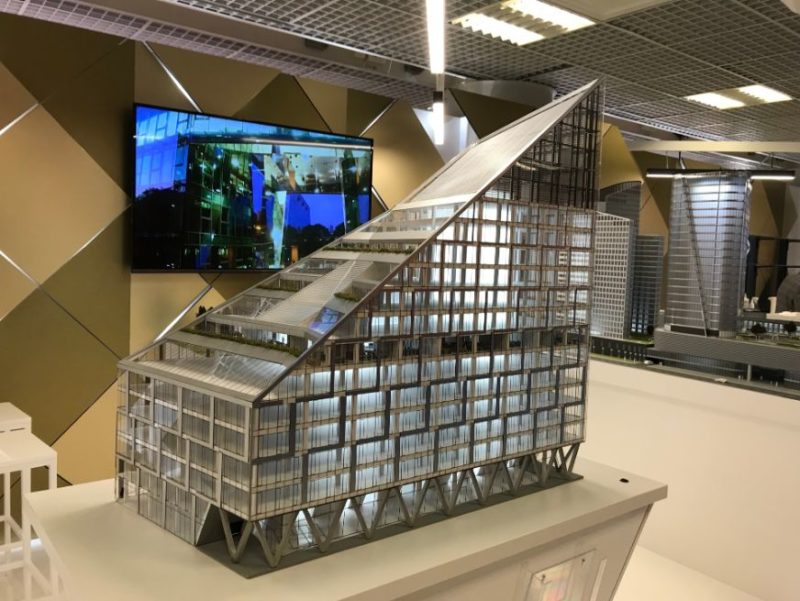 When you're in the exhibition hall at a trade show, what types of graphic design and calls-to-action make you stop in your tracks? If you're like most people, booths that display motion graphics and video are a big draw. That's because a well-crafted video isn't just visually striking—it tells a story, and you can't help but want to see how that story ends.
You're probably already well aware of the power of video for marketers today. When Cisco projects say that video will comprise 82% of all internet traffic by 2022, you know that video is here to stay. But "video" is a catch-all term that encompasses live-action film, animated video, and everything in between.
So if you've found that your brand doesn't lend itself well to live-action video, don't worry: you have a lot of options!
Not all brands have access to great live-action video. This is where motion graphics can help. A motion graphic is an animated video that can bring your brand's message or story to life.
It can span a variety of illustration styles, and capture any message. Animated data visualizations bring key information to life, while animated characters serve as a relatable stand-in for the customer.
If you have some live-action footage, consider incorporating animation overlay. Illustrated graphics and data visualizations can offer viewers an important context about what they're seeing—and why they should care.
What does all of this have to do with your next trade show? A motion graphic or video display in your booth will make people stop and take notice. Just make sure that your video doesn't rely on sound or voiceover to make sense—it could be hard to hear it in a busy exhibition hall.
Likewise, if you're presenting at a conference, motion graphics can add a lot to your presentation. Visual aids can tell your story in a much more engaging and efficient way than you could do through words. And this brings us to our next essential piece of visual content.
Custom Visual Presentation Decks and PowerPoints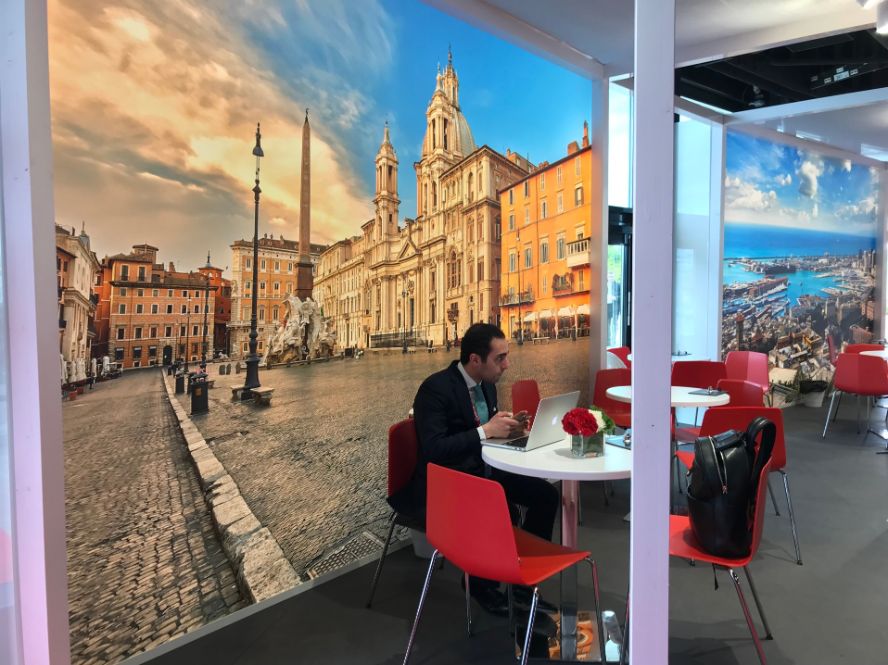 How many times have you been to a talk where the presenter included way too much text on their slides? I bet you struggled to read it all while also listening to what the speaker was saying.
Likewise, we've probably all seen slide decks that, while they may be visual, use way too much stock photography to be visually engaging.
The lesson? You may know how to use PowerPoint—but that doesn't mean you're using it effectively.
Just as you are an expert in your field, trained visual communication designers are, too—and that's why they're capable of completely transforming your next slide deck into something that's custom-made for your needs—and that will in turn truly entertain and enchant your audience. And that kind of engagement inevitably leads to more conversions.
So consider partnering with a visual communication agency to develop a PowerPoint or presentation deck that brings your story to life. It might include everything from illustrations to data visualizations to photos with key data and information called out. You put a lot of time into preparing for your presentation—so put that same amount of time into the one thing that viewers will be looking at most, besides you: your slide deck.
Custom-Designed Brochures and Print Materials
Conference attendees will see hundreds of brochures, swag, and other informational materials over the course of perusing an exhibition hall. So what's going to make them stop and take notice of your brand? You need brochures and other print materials that really stand out from the rest—and there's nothing more forgettable than a brochure that's packed with stock photos and icons.
Custom print design is always the better option when you're creating key visual content for your brand. Why? Because stock photos only approximate what your company has to say, whereas custom illustrations and icons have been designed with your brand in mind from the beginning.
How can you communicate what makes your brand special with visual assets that are—well, not special?
So when you're planning your print materials, consider developing your visual brochures and ebooks in partnership with a visual communication agency that can advise you on best practices for engaging the attention of potential customers. Quality, custom content is the only way to stand out.
Branded Booth Design
I'm betting that you're attending conferences because you want to meet potential new customers. Well, your exhibition hall booth is the front line in your efforts to connect—so it should be anything but an afterthought.
A cookie-cutter booth can never attract the same amount of attention as something that's designed especially for your brand and your message. So while all the other companies at your next trade show are using one-size-fits-all solutions, choose a custom booth design instead.
A custom booth can include key data visualizations that argue the value of your brand. It can incorporate televisions and interactive experiences—even headsets that pull attendees into virtual reality experiences. And, importantly, it should include multiple ways for attendees to connect with you and your company to learn more.
Try these four types of custom visual content at your next conference or trade show. I'm betting you'll see more engagement, more new contacts, and a better return on your investment.