Last Updated on January 18, 2022
There are lots of reasons why people need to transfer money abroad. Overseas workers send cash for the sustenance of the families they left behind. The more business-savvy individuals use it to buy properties as investments for their hard work.
Whether you're transferring money to or from home, sending cash in bulk is always better than doing multiple transactions. With this, you save on hefty transfer fees and other related costs.
Fortunately, looking for the right money transfer service is no longer a daunting task because of websites like exiap.com. The platform allows users to compare providers and see the best deals.
If you're planning to send a considerable amount of money overseas, here are the things you should know about international transfers:
1. Transactions Over 10,000 USD are Reported to the Government
The US government has mandated all financial institutions and the IRS to report transfers that exceed the 10,000 USD threshold through the Bank Secrecy Act. This regulation is in place to protect citizens from fraudulent activity, mainly because this is a substantial amount.
Monitoring this type of transaction allows the government to protect people's personal information, reduce illegal and fraudulent transfers, spot money laundering schemes, and prevent tax evasion through offshore accounts.
Banks are also required to inform the government about suspicious money transfers. One example is splitting up payments and conducting multiple transactions to avoid the 10,000 USD mark. This scheme implies that the sender is trying to evade paying taxes or funneling money to illegal businesses, like organized crime, money laundering, or even terrorism.
The four areas of the Bank Secrecy Act that you should understand are:
Currency Transaction Reports – CTRs are filed by financial institutions on any cash transaction, whether domestic or international, that amounts to 10,000 USD or more. If you received the funds, you might also need to file this report.
Foreign Bank Account Report – The FBAR is filed with the Financial Crimes Enforcement Network (FinCEN). You must report your finances when you have accounts or signing powers for an offshore account, and the assets garner a total of 10,000 USD or over at any point within a calendar year.
Currency and Monetary Instrument Report – Individuals or institutions that physically move 10,000 USD in or out of the US must fill up a CMIR form.
Foreign Trusts and Gifts – If you receive cash gifts or manage a foreign trust, you're obliged to file for a report with the IRS and FinCEN.
2. Bank Transfers Entail Several Hidden Fees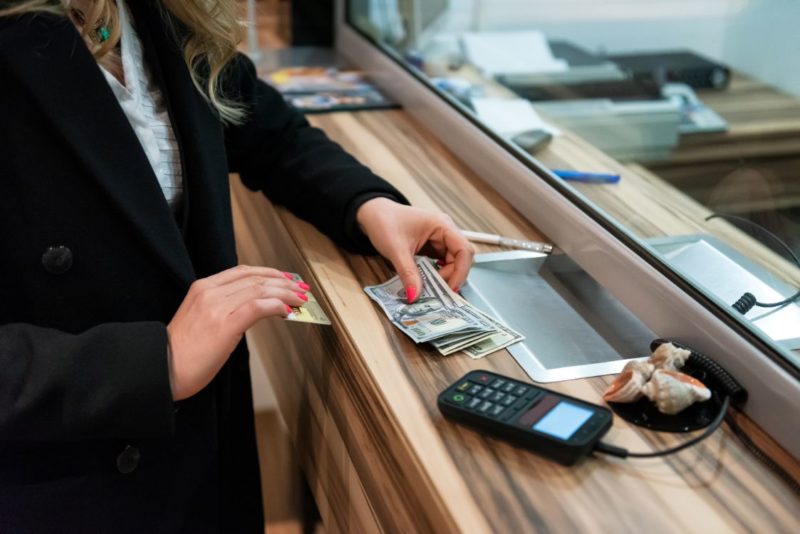 The traditional way of transferring money is through banks and other similar financial institutions. A lot of people consider this method as the safest route.
However, it also entails several hidden fees, which could've been added to the amount that the recipient gets.
These are the bank transfer fees you should know about:
This rate is the sticker price that banks advertise to their clients. It's basically the fee that you'll be paying for the transfer, which includes the outgoing and incoming international wire costs. Unfortunately, the charges don't stop there.
Often, the exchange rate provided by your bank isn't the same as the calculation on Google, which is the mid-market range. These institutions have the power to dictate the rate they want. It's where they usually get their profit.
SWIFT (Society for Worldwide Interbank Financial Telecommunications) is the central entity that enables international banks to contact with each other. With its service, financial institutions can move your money across borders.
A single transfer can involve up to three banks, each of which deducts their fees from the transaction. Moreover, your home bank may be unable to determine and provide you with the exact cost of the process. It's the primary reason why international bank transfers are significantly more expensive.
3. Compare Different Service Providers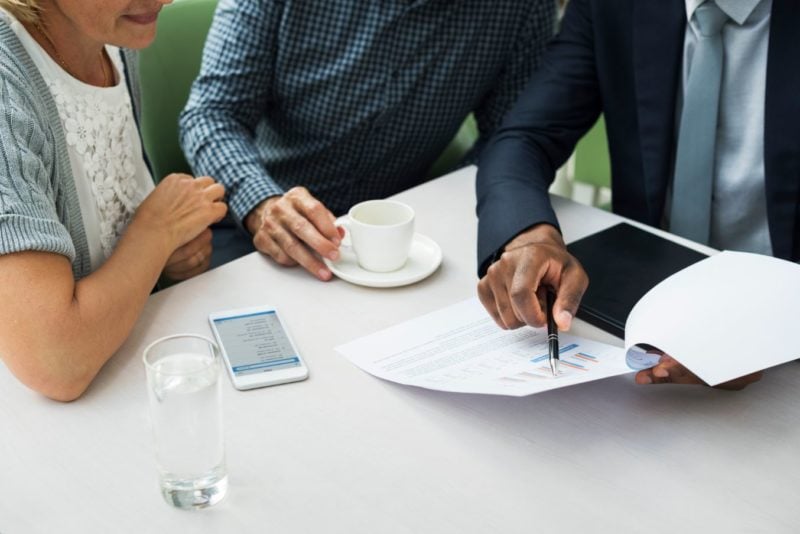 To get the best deals, you ought to consider alternatives to bank transfers. A few online money transfer companies have been developed to provide senders with options on how to send money overseas. Most of these service providers have low, transparent fee structures, quick processing times, and use the mid-market exchange rate.
They provide the best value for your money so that you won't be burdened with hefty transfer costs. With this, as well as the proper tracking of your monthly spending, you can send a considerable amount to your family.
The top three online international money transfer services are:
TransferWise – This UK-based provider has a unique arrangement for sending money overseas. The company doesn't physically move your money. Instead, they match the amount that you send in your currency with their cash pools in your recipient's locality. This process eliminates the need to pay hefty international wire transfer fees.
Xoom – This service allows users to send money through their mobile phones. Money sent through Xoom can be cashed in through banks and other financial systems.
World First – This platform is designed for transferring substantial amounts of money internationally. With this service provider, you get to save 0.25 to 4 percent on exchange rates compared to most banks. Moreover, a personal account manager is assigned to assist you with the process.
4. Consider the Crucial Factors in Money Transfers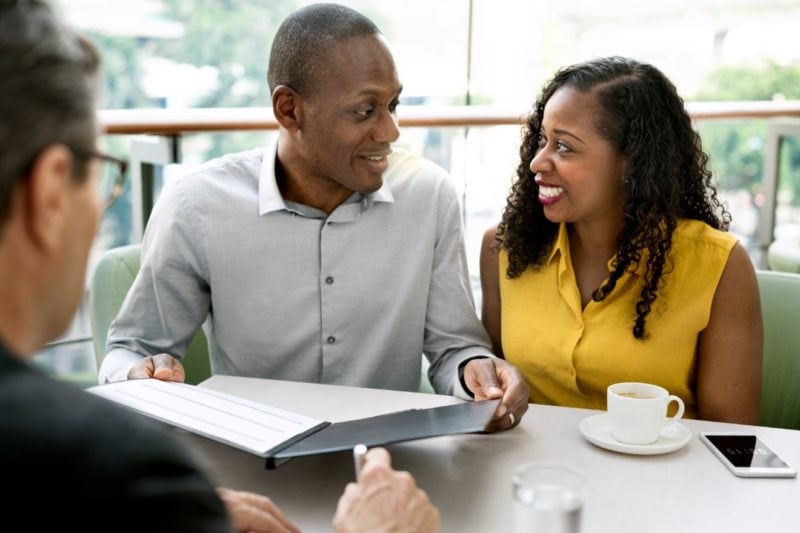 Before you dive right into the money transfer process, you ought to evaluate which factor is your top priority. For most people, the price is the deal-breaker. If a bank or service provider has hefty fees, especially with transactions over 10,000 USD, they'd rather look for another way to send the money.
Others are more concerned about the speed of transfer. This factor is particularly critical for money that'll be used for emergencies and other personal crises, like payment for the hospitalization of a loved one or the risk of a foreclosure on an ancestral home.
Additional factors to consider are the service's availability in your recipient's region as well as the convenience that these providers offer to the sender. Luckily, most services now conduct business digitally through online banking.
5. Know the Required Documents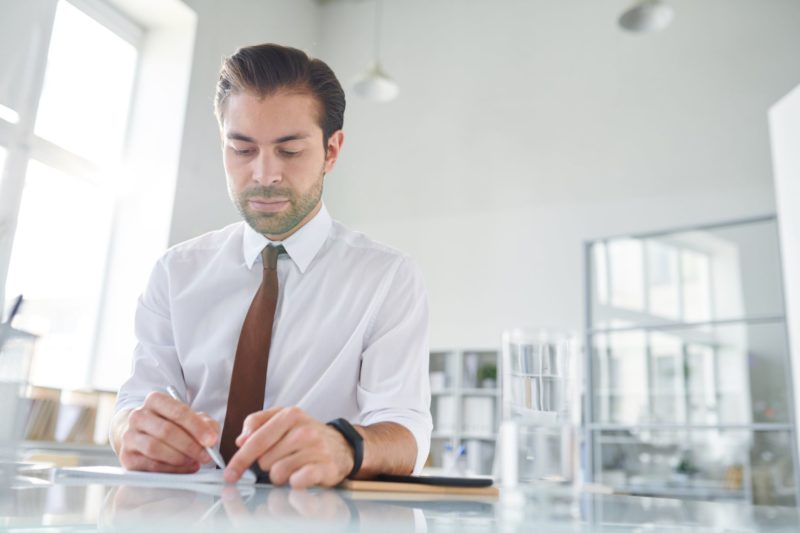 To strengthen the fight against fraudulent transactions to fund illegal activities, the government also imposes identity verification regulations to money transfer service providers. You have to show them a copy of IDs and other information to prove that your identification claims are authentic.
Most platforms require any or all of the following documents:
Your regional state-issued driver's license, passport, and Social Security card are considered as valid IDs because they come from the government. The process of acquiring them is painstaking, and they can't be easily forged, so they're enough to prove your identity.
Other types of government-issued IDs include your birth certificate, Department of Defense ID, and Tribal Membership card. Essentially, the ID you show to verify your identity must list your birth date, photo, and issue date.
This document is essential for anti-fraud because it's an extra measure against money laundering. For your verification process, you can provide dated bank statements, utility bills for your residence, credit card statement, lease agreement, and rent receipt.
You can also give your employer's certificate as residence proof as well as insurance policies and government-issued correspondences. Take note that the date of the document should not be three months earlier from your date of submission.
When sending a considerable amount, the money transfer service provider may request that you provide proof of the source of your wealth or funds. It's another security measure to prevent cash from being channeled to funding illegal activities.
You need to provide copies of your payslip for your income, investments or savings certificates, property sale contract, and company sale contracts. If you inherited your wealth, you need to present a solicitor's letter indicating relevant information on your finances.
This nine-digit government-issued number is used to track your income and how many years you've been working. Your contribution information allows the Social Security department to calculate your pension.
Ideally, each eligible citizen must have only one SSN. This is why it's a simple yet valuable way to verify your identity. Its widespread use, though, makes it vulnerable to hacking and theft.
6. Understand the Pay-In and Pay-Out Methods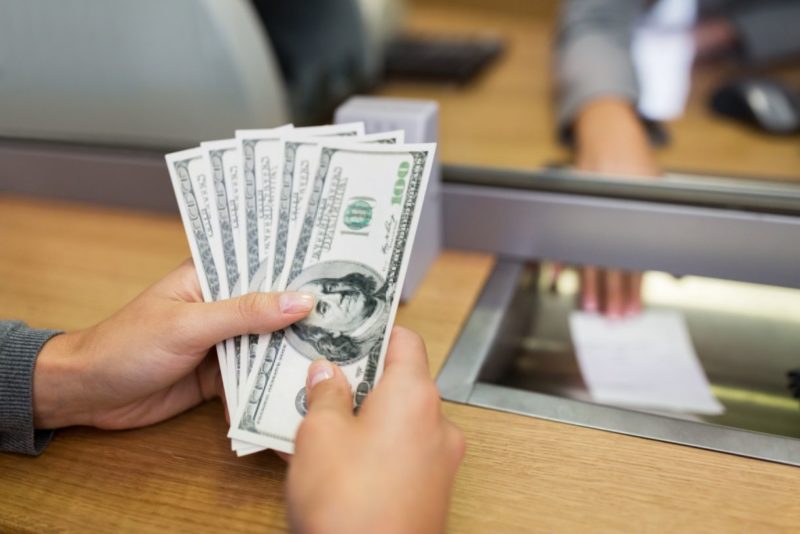 Funding your account on money transfer platforms is straightforward. You just need to link your credit or debit card and deposit the amount you need. You can also cash-in at the company's official outlets or over-the-counter in banks.
On the other hand, the pay-out depends on the location of your recipient. Most countries offer online banking options as well as cash pick-ups.
The five ways money transfer services payout to your beneficiary are through:
Cash Pick-Up – With this method, the recipient can claim their funds at branches of the company. Sometimes, the platform even partners with local banks or Western Union and MoneyGram to make the process convenient for the receiver.
Bank Transfer – The company deposits the money directly to the recipient's bank account. You may even have the option to have the funds automatically converted into the local currency or not.
Mobile Wallet – It works similarly with a bank transfer with the added benefit of enabling users to manage their funds on their phone through an app. This method is the most convenient for your beneficiaries.
Pay-to-Card – The sender can deposit funds in a prepaid card that operates like a debit card, which can be used to pay for products and services. The recipient can also withdraw the money through an ATM.
Airtime Top-Up – Some platforms allow payouts through airtime top-ups, which are primarily used for calls, text messages, and data access. It's also convenient, but not very flexible.
7. Be Wary of Zero Commission or No Fee Claims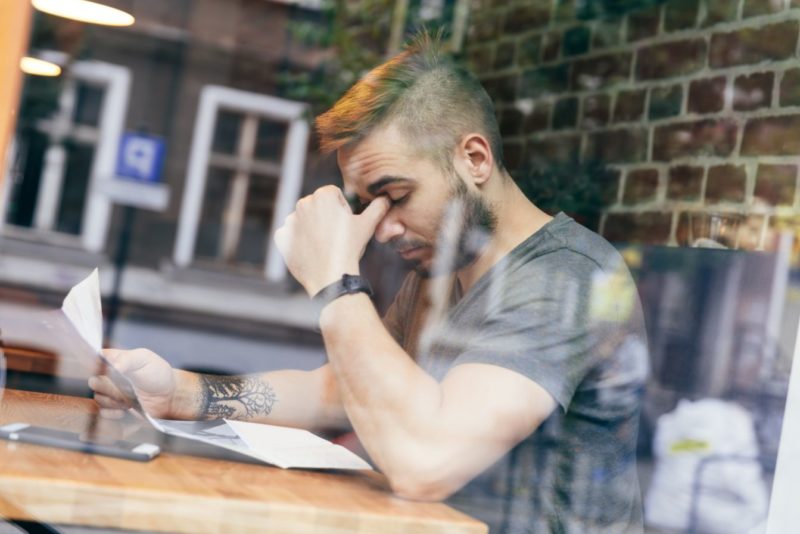 If you come across a money transfer service provider that claims they have zero commission or don't impose a fee on your transaction, you may want to run the other way. Most of the time, companies that use this marketing ploy earn their profit on various hidden charges, which are often heftier.
Typically, their upfront charges are minimal, but the catch is that they add a massive markup over the mid-market exchange rate. This makes the overall cost of the transfer shoot up the roof.
Most people fall for this scheme because these financial institutions don't disclose the precise amount that they're adding to the upfront charge. Plus, it's confusing and complicated to compute all the fees manually, so a lot of users don't even try.
There are four fees where banks and other money transfer service providers may add their markup:
Sending Fee – This cost may be imposed and deducted with the funding of the transfer. Most banks earn by asking for a substantial sending fee, which most people comply with to ensure that their transaction will push through.
Transfer Fee – Most companies charge a minimal transfer fee to entice users to choose their platform.
Exchange Rate Margin – As mentioned above, most traditional financial institutions don't use the mid-market exchange rate. Instead, they mark up the cost to earn a profit. While some banks offer a realistic value, others overcharge their clients.
Receiving Fee – Aside from marking up the sending fee, some money transfer service providers also impose a hefty receiving fee. Sometimes, the cost isn't even disclosed until the transfer request has been confirmed, so users have no choice but to agree to the charge. Otherwise, they won't get their funds.
Conclusion
International transfers are complicated enough, but they become even more complex when you send 10,000 USD or more overseas. You have to know that financial institutions and service providers have to report this type of transaction to the government. Moreover, banks and other traditional forms of money transfers entail hidden fees, which you should know about.
Fortunately, there are new players in the industry that provide this service, which makes it easier for you to compare the best deals. When looking for a platform to use, you must also consider the factors that you want to prioritize.
Next, you must know the different legal documents required for your money transfer, especially for verifying your identity to prevent fraud. Lastly, understand the pay-in and pay-out methods and be careful with banks that claim zero commissions or no transfer fees because they may have marked up other costs of the process.