Last Updated on January 20, 2022
Backpage was a really popular site where people could date, buy and sell anything. It might sound funny at first to put these together, but it's very convenient – and we all know how much people love dating and buying stuff. 
Personal ads were one of the most popular categories on Backpage. It worked really well, and a lot of people hooked up and found relationships on this site. However, the scandal from 2018 involving sexual exploitation and prostitution on the platform shut the website down. 
This was unfair to many of the people who used the platform legally. Naturally, if you were using Backpage, you've probably been looking for a replacement. Here are our top ten Backpage alternatives you should check out.
Most people that have used Backapage have either heard of or used Adult Friend Finder at one point. It's one of the most popular alternatives to help you find a serious relationship, dates, or flings. Adult Friend Finder has over 100 million accounts which put it on top of the list in terms of popularity. 
Anyone can create an account on Adult Friend Finder, but you can't communicate with other users unless you subscribe to the premium membership. In other words, the free version is useless. The paid version offers a lot of things, including features and access to content. 
Users can express themselves in many different ways. They can contact each other via messages, search for people they might like, and so on. However, the most important thing you're looking for is the stories section, where you can post stories similar to classified ads.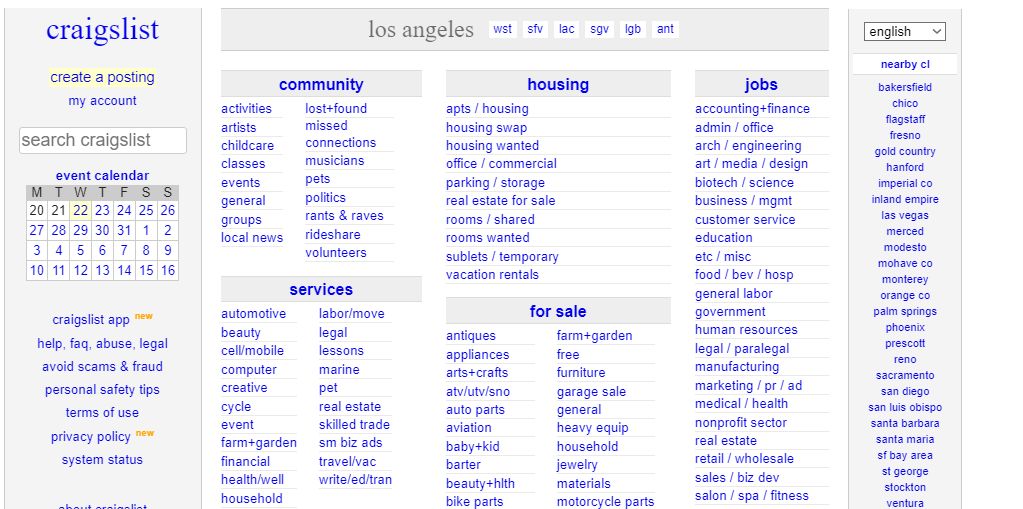 Craigslist didn't find its place on our list because it still supports personal ads for dating. In fact, we added it here to let you know that this is something the platform no longer allows. Sadly, Craigslist shared a similar fate to Backpage. 
The only difference with Craigslist is that it wasn't shut down completely – only Craigslist personals were removed. So don't believe in the myths you can find online, as this platform no longer performs these kinds of ads. 
However, this is still one of the best ad sites where you can find pretty much anything, including learning, training, products, services, jobs, and so much more. That's a leading ad site, and there's nothing you can't find on it except dating ads.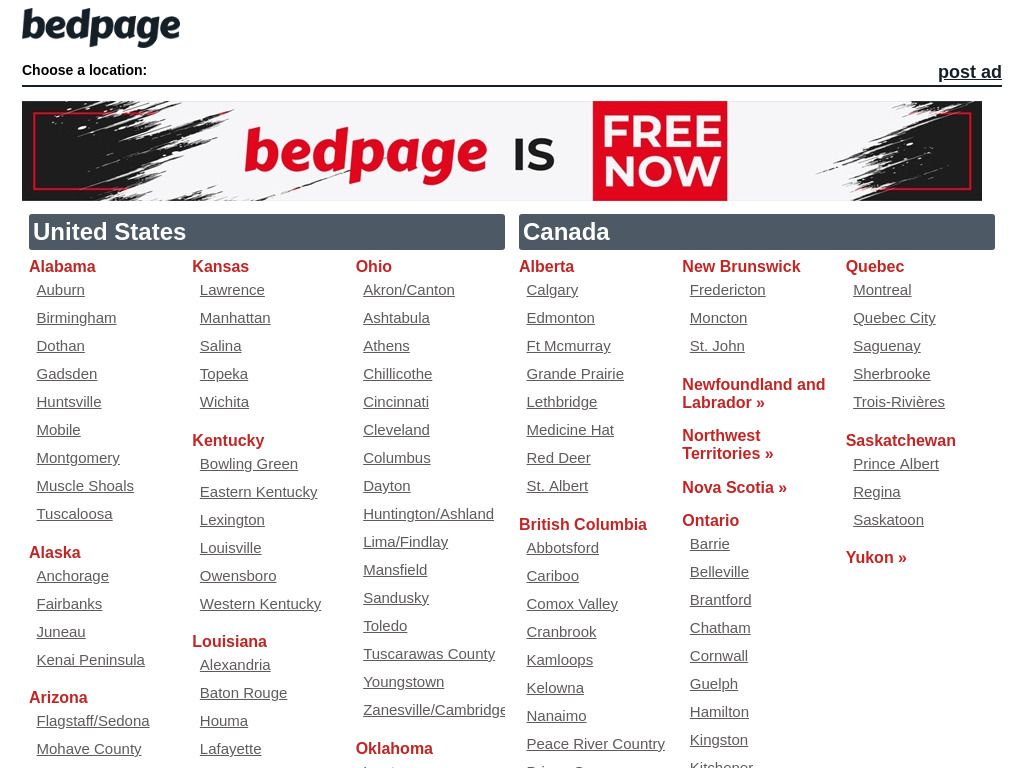 Probably one of the sites that had benefited the most when Backpage was shut down. The whole branding is similar, and from the very start, it was clear what Bedpage was going for. At the moment, it's one of the largest Backpage alternatives in the United States and the whole world. 
It's full of listings from across the globe organized clearly. The site includes sales, jobs, various services, and so much more. However, compared to Backpage, it has more different categories when it comes to dating. Bedpage has ads for gay, trans, non-binary, and all kinds of other dating scenes. 
If that's what you're looking for, you can instantly find people with similar interests. However, in general, it's a very flexible place where everyone can find what they are looking for and even find things they didn't even know they needed.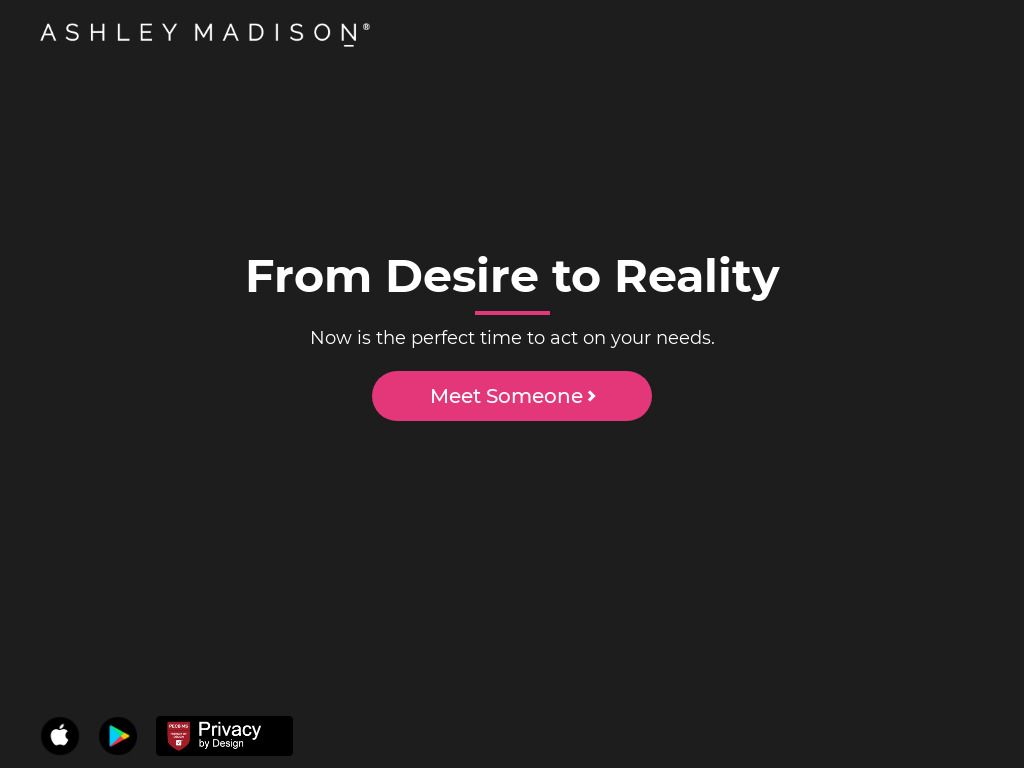 If you're looking for a discreet site that will help you date without anyone knowing about it, Ashley Madison should be your number one choice. Paid members on Ashley Madison even get their bills from the site as "online services" so nobody can even suspect you're dating online. 
The free version is also quite functional, but you won't get those exclusive features this platform is known for. What makes Ashley Madison stand out is that it lets users pay for the features they want to use. 
It's something no other dating sites offer. It's best for hookups and casual dating, and that's why they've put in so much effort in privacy and discretion.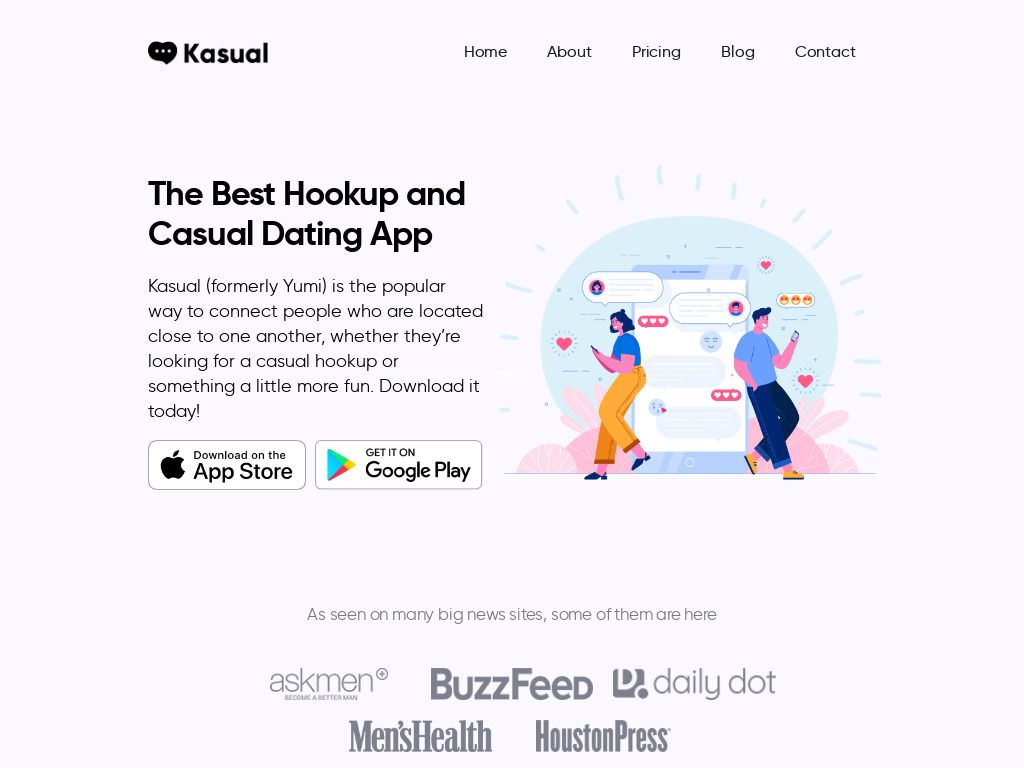 This app found its way on our list because it has grown a lot in the past couple of years, so we decided to check it out. At the moment, Kasual has more than 5 million active users around the world. It's available for both iPhones and Androids in their respective stores. 
We might add that Kasual has fantastic reviews on both the App Store and Google Play. It's similar to Tinder because it connects people locally and helps them hook up. The word that best describes Kasual is "fun". Whenever you log in, you get new suggestions of member profiles located nearby. 
The app filters out these suggestions by your interests, activity, and how your profile looks. It's up to you to decide who you want to communicate with and meet up with. It's completely free without any hidden costs. It's simple, free, and dynamic – worth trying out. 
When it comes to classified ads, Yes Backpage is the most similar alternative to Backpage. The name is self-revealing on its own. Yes Backpage was also created shortly after Backpage was shut down to help the whole community find a new place for posting classifieds for various topics. 
This site isn't limited to the United States alone, and people from all around the world can use it. Still, even though there are a lot of different ads you can find here, it's not as good as Backpage was, even though the site advertises as identical. 
After all, a lot of users from Backpage scattered across multiple platforms. However, it doesn't mean that the "Yes" alternative isn't good. There are a lot of listings you can check out, including a good dating section where you can hook up or even find the love you were looking for.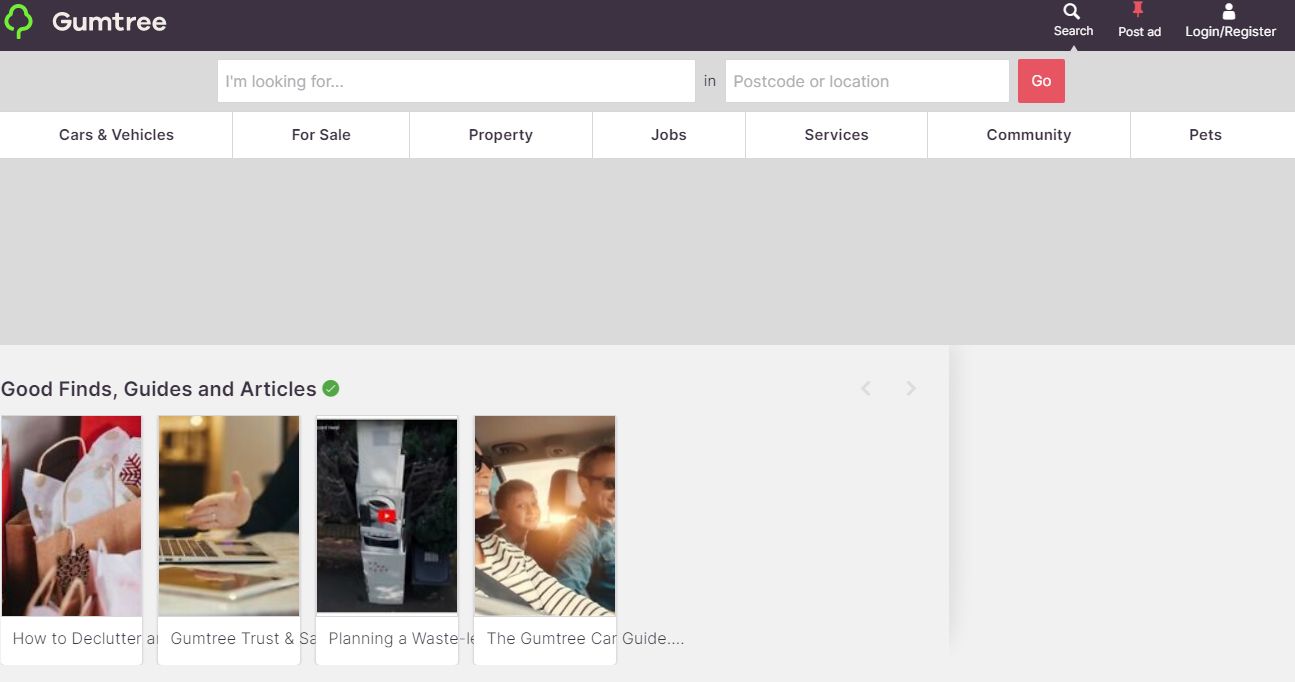 Gumtree has a lot of different things you can find. There are all kinds of cars, real estate property, personal items, etc. However, what makes Gumtree unique is the community section. In this category, you can find people to play music with, cleaning services, people to talk with, events, classes, and so on. 
It's also very similar to Backpage as it has sections for services, utilities, and things people need in their everyday life but it also supports e-commerce. The classifieds section lets people post their products, and the community section is more oriented towards services. 
Gumtree can even help you locate your lost items in the lost and found section. Bear in mind that Gumtree isn't that alive when it comes to dating. In fact, it's the only thing that's missing but can be used for anything else.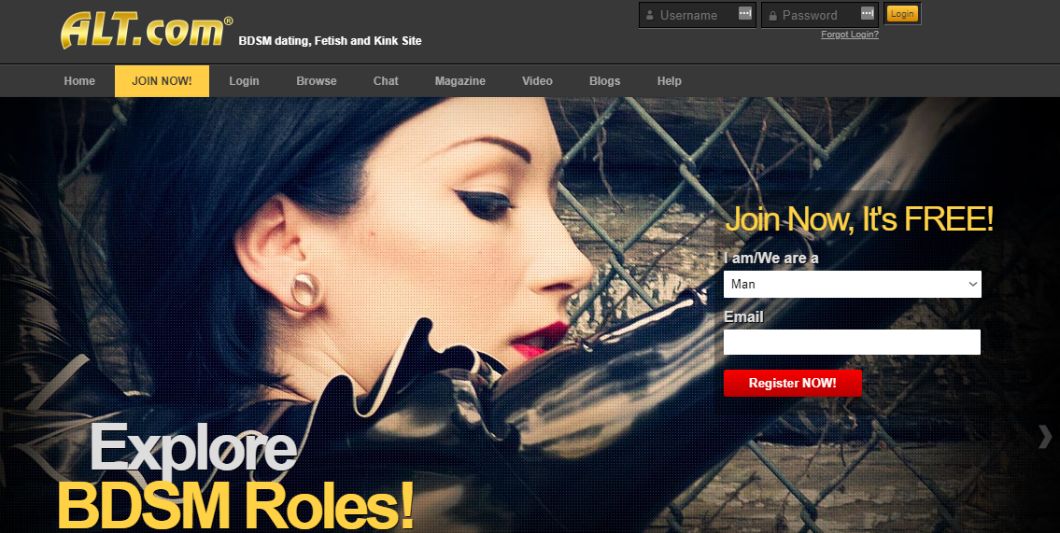 Alt is a niche dating site that focuses on alternative dating cultures. It's best for people looking for hookups and casual dating. However, the "alternative" part refers to a community that emphasizes fetishes, BDSM, and kinky stuff. 
If you're into this kind of stuff, make sure to check it out. You'll be happy to know that Alt is completely free. It's just a single free membership option without any premium accounts. All you have to do is provide basic personal information, sign up, and start dating. 
There's no need to beat around the bush on this dating site. Whether you like camel toes, furries, leather, or latex, you can find many people who share the same interests. However, make sure to set the boundaries and safe words before you hook up – you never know how wild someone is. 
If you miss Craigslist Personals, Doublelist is a similarly-styled alternative that is worth trying out. It was launched as a direct response to Craigslist Personals being shut down in 2018 shortly after it happened. With a timely response, this platform was able to grow in no time. 
Most people from Craigslist moved here, so you'll be welcomed into a similar community. It's a great place for hookups for people of different sexual orientations, preferences, and gender. It's completely free without hidden subscriptions. 
The platform claims that they have over 40 million members globally. However, it has a lot of inactive users, so you should take this number with a grain of salt. Most of the members are in their 30s, but there are people of all ages. To sign up, you need to be at least 18 years old. 
Zoosk is an excellent app alternative to Backpage that lets you start dating quickly and easily. Compared to some other casual dating apps out there, Zoosk doesn't have a big user base. However, it's a very active community that works really well, and you can easily find people to get in touch with regardless of the number of users. 
Zoosk also has a feature that links your dating account with a social media account. It doesn't mean displaying your social media accounts on your dating profile. It means that you can instantly join Zoosk through social media. 
On top of that, it also uses your contacts on social media to offer better suggestions and learn about you so that it can provide better dating matches. Zoosk has a free version that is limited and doesn't let you start conversations. It has a diverse community for LGBTQ+ users as well.
Apart from their profiles and linked social media accounts, Zoosk also analyzes user behavior to match people more precisely. 
Backpage Replacements FAQ
1. Are there any good Backpage alternatives? 
Yes, of course. Make sure to check out our 10 Best Backpage replacements for dating and posting classified ads. Apart from reading our reviews, make sure to check them out yourself and see what they are all about before you commit to one. 
2. Is it legal to use Backpage equivalents? 
Just because Backpage was shut down doesn't mean that similar sites are illegal. You can freely use them to buy and sell items or services or find dates, but it's illegal to exchange sex for money. That's why Backpage was removed entirely. Don't do this, or the site will report you to the authorities. 
3. Are there any free Backpage replacements I can use? 
Of course, there are. Some of them are completely free, while others have free versions that have some limiting factors. However, keep in mind that some free options are basically unusable, and those free versions are only designed to let you see what the platform is about. In other words, they aren't functional for dating or posting classifieds. 
4. Is it a good idea to use classifieds for dating? 
It all depends on the person. However, many people are used to dating online this way, and they are really successful at it. The important thing is to give it a try and see if this suits you. Luckily, many Backpage equivalents you can find today also offer other forms of dating on the same platform.