Last Updated on March 8, 2022
Who Is Bam Margera?
Brandon Cole "Bam" Margera is an American stunt man, skateboarder, filmmaker, actor, television personality, and radio personality.

Margera is best known for his role in the MTV reality stunt show, Jackass, as well as its spinoffs 'Viva La Bam' and 'Bam's Unholy Union.'
Quick Facts
| | |
| --- | --- |
| Full Name: | Brandon Cole "Bam" Margera |
| Popular Name: | Bam Margera |
| Gender: | Male |
| Birth Date: | September 28, 1979 |
| Age: | 42 years |
| Parents: | Phil Margera and April Cole |
| Siblings: | Jess Margera |
| Birth Place: | West Chester, Pennsylvania, United States |
| Nationality: | American |
| Ethnicity: | Mixed (Italian, German, English, and Welsh) |
| Education: | West Chester East High School |
| Marital Status: | Married to Nicole Boyd (since 2013); previously married to Melissa "Missy" Rothstein (from 2007 until their divorce in 2012) and was also in a 7-year relationship with Jenn Rivell from 1998 to 2005) |
| Sexual Orientation: | Straight |
| Wife/Spouse: | Nicole Boyd |
| Children: | Phoenix Wolf Margera (with his current wife, Nicole Boyd) |
| Dating: | N/A |
| Net Worth: | USD 5 million (as of January 1, 2022) |
| Source of Wealth: | Stunt Performing, Skateboarding, Filmmaking, Acting, Television Hosting, Radio Hosting, and Other Ventures |
| Height: | 5′ 10″ (1.78 m) |
| Weight: | 73 kg; In pounds: 160 lbs. |
Early Life
Brandon Cole "Bam" Margera was born on September 28, 1979, in West Chester, Pennsylvania, United States, to Phil Margera and April Cole.

Margera attended West Chester East High School in West Chester, Pennsylvania. However, he didn't graduate. He dropped out after his junior year following the expulsion of his friend and schoolmate Chris Raab.
Film and Television Career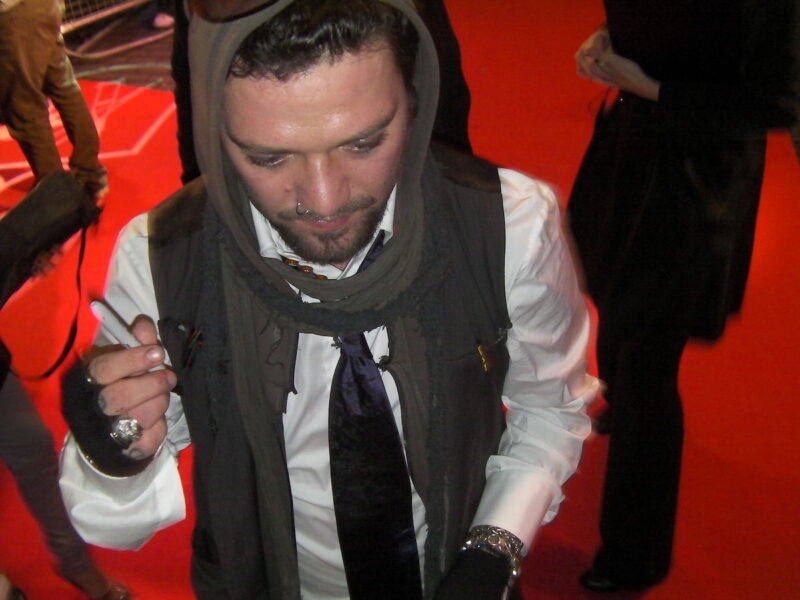 Bam Margera launched his professional career filming videos of himself skateboarding and performing stunts, alongside his friends Ryan Dunn, Chris Raab, Brandon Novak, Rake Yohn, and Brandon DiCamillo. The videos were mainly independently released as part of the CKY video series. They include CKY, CKY2K, CKY3 and CKY4.

The abbreviation CKY stands for "Camp Kill Yourself." Margera settled on the name as a tribute to the movie Sleepaway Camp. The name is also shared with his brother Jess' band.

Thanks to Margera's exceptional skateboarding and stunt performing skills, it was not long before his videos piqued the interest of famous film and television producers. One such producer was Jeff Tremaine of Big Brother.

Tremaine drafted Margera into the team that later formed the original cast of MTV's Jackass. Other original cast members were Margera's friends from the CKY crew. Margera appeared in several Jackass productions, including Jackass: The Movie, Jackass Number Two, Jackass 2.5, Jackass 3D, and Jackass 3.5.

Margera's performance in Jackass was so outstanding that he was offered a chance to star in his own series titled Viva La Bam. The series was aired from 2003 to 2005, making a total of five seasons.

In 2003, Bam Margera portrayed himself in the movie Grind. The film chronicles the struggles of four young men as they diligently pursue their skateboarding ambitions.

In 2007, Margera's wedding to ex-wife Melissa Rothstein was filmed for the show Bam's Unholy Union, which would later become a follow-up series of Viva la Bam. The show charts Margera's courtship with Rothstein and the couple's various interactions with their friends in the events leading up to the wedding.

In 2008, Bam Margera was cast in a non-sex role in the pornographic film The Fantasstic Whores 4. The following year, Margera appeared on Nitro Circus.

On October 13, 2010, Margera and fellow skateboarders Dunn and Tim O'Connor began starring on the half-hour Spike TV program Bam's World Domination. The trio continues to appear on the show to date.

In March 2016, Margera and his mother guest-starred in the VH1 reality television series Family Therapy with Dr. Jenn.

Bam Margera's film and television endeavors also include working as a screenwriter, director, and producer. Margera has produced, directed, and/or written the screenplay for numerous films, including Haggard (2003), Bam Margera Presents: Where the#$&% Is Santa? (2008), Minghags (2009).
Skateboarding Career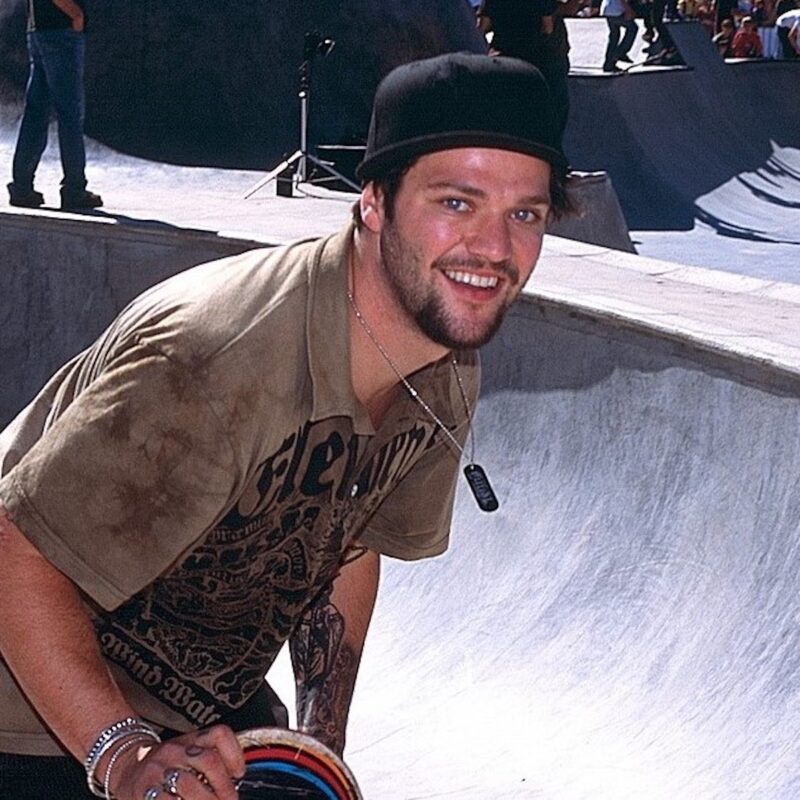 Bam Margera started skateboarding professionally around the mid-90s. During 1997 and 1998, he was sponsored by Toy Machine Skateboards.

In 2001, Margera joined Team Element, the skateboard demonstration team for Element Skateboards. However, he was no longer a member of the team as of 2016.

Margera continued skateboarding, winning numerous sponsors over the years. His other notable sponsors included Speed Metal Bearings, Electric Sunglasses, Destructo Trucks, Adio Footwear, Fairman's Skateshop, Volcom, Destroyer Trucks, and Landspeed Wheels.

Bam Margera retired from professional skateboarding by 2017. However, he returned to skateboarding momentarily through a partnership with Element Skateboards to mark the brand's 25th anniversary.
Other Ventures
On November 24, 2004, Bam Margera joined Sirius Satellite Radio and began hosting a weekly show on Sirius channel 28 Faction known as Radio Bam.

Margera is also associated with a record label. In 2005, the Jackass superstar launched a music label known as Filthy Note Records. Through the label, Margera has directed music videos for renowned artists, including Clutch, Viking Skull, Turbonegro, and Vains of Jenna, as well as for several members of the CKY crew.

Still in the music industry, Margera is noted for being a member of the band Fuckface Unstoppable. The band featured Bam, alongside his brother Jess and his girlfriend Brandon Novak. Fuckface Unstoppable released their debut album on May 27, 2014, titled FFU.

Bam Margera is also an author in his own right. In late 2009, Margera authored a book known as Serious as Dog Dirt.
Bam Margera's Net Worth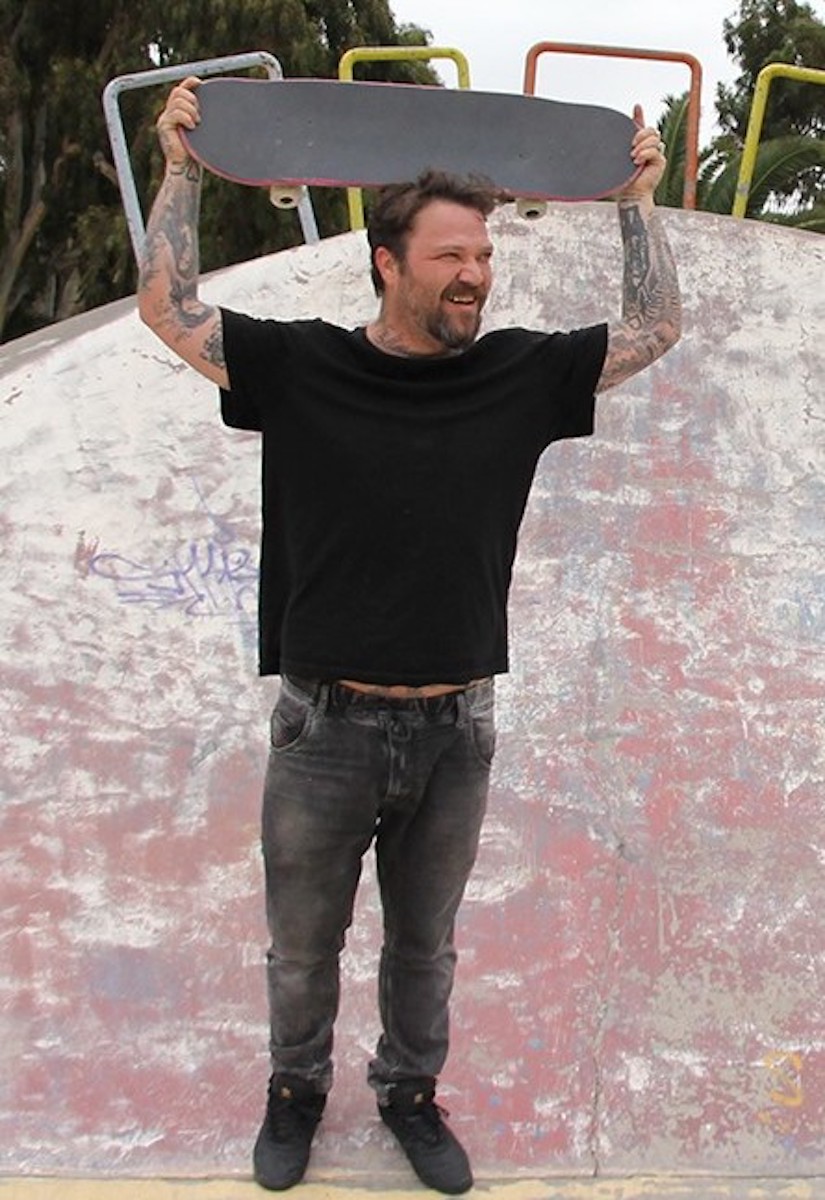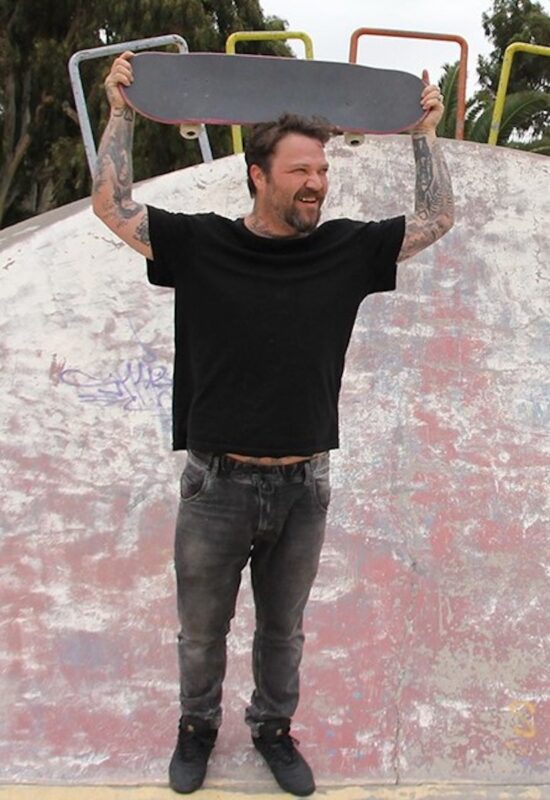 Bam Margera has undeniably had a successful career pursuing multiple ventures in the entertainment industry. His various endeavors have translated into a net worth of $5 million as of January 1, 2022.

A huge chunk of Margera's wealth comes from acting, filmmaking, skateboarding, and stunt performing. Bam also earns from radio hosting, writing, and music video, among other ventures.
Lessons from Bam Margera
1. Involve your family in your endeavors

Bam Margera is noted for being a member of the music band Fuckface Unstoppable. Other members of the band were Margera's brother Jess and girlfriend Brandon.

2. Pay tribute to people that made an impact in your life

On April 9, 2015, Margera released the trailer of the autobiographical documentary film 'I Need Time to Stay Useless.' The film was produced as a tribute to Margera's friend Ryan Dunn who perished in a tragic car accident in 2011.

3. Every success story is seared with episodes of failure

Bam Margera has undeniably had a successful career as a skateboarder, stunt man, actor, and filmmaker. However, his success hasn't been without some failure. In late September 2008, Margera opened a bar cum theater called "The Note" in West Chester, Pennsylvania. The bar was later closed in January 2014 following restrictions imposed by West Chester Borough Council. Margera has also struggled with alcohol abuse over the years.
Famous Quotes by Bam Margera
• I've been doing pranks my whole life, so I guess I'm pretty good at it.
• Life's philosophy, hm… I just say, 'Do what you do and have fun doing it and try not to be too miserable.'
• Skateboarding teaches you how to take a fall properly. If you try to kick-flip down some stairs, it might take you thirty tries – and you just learn how to take a tumble out of it without getting hurt.
• Sometimes when you're with somebody, and all their stuff is at your house, it's so hard to break up with them. You don't know what they're going to wreck and destroy.
• When you're drunk, you always think you're not. If you even drink at all don't get behind the wheel.
Final Word
Bam Margera is an accomplished skateboarder, stunt man, actor, filmmaker, and radio cum television personality.

Margera began his career as a skateboarder and stunt performer before shifting his attention to acting. His various engagements have earned him a net worth of $5 million as of December 1, 2021.