Last Updated on March 6, 2023
Cookies are not just sweets. 
They're the first things you grab in the kitchen after coming home from school. You remember how Gramma used to make them: all gooey and warm and chocolatey. You crave them at ungodly hours because it's been a bad week. They're a realtor's secret weapon.
You want them crisp on the outside but soft on the inside. Kind of like the perfect date, you crave something that keeps you coming back for more. If you've been disappointed by the turn out so far, New Jersey could hold the answer. 
Enter Bang Cookies.
How These Bangin' Cookies Got Their Start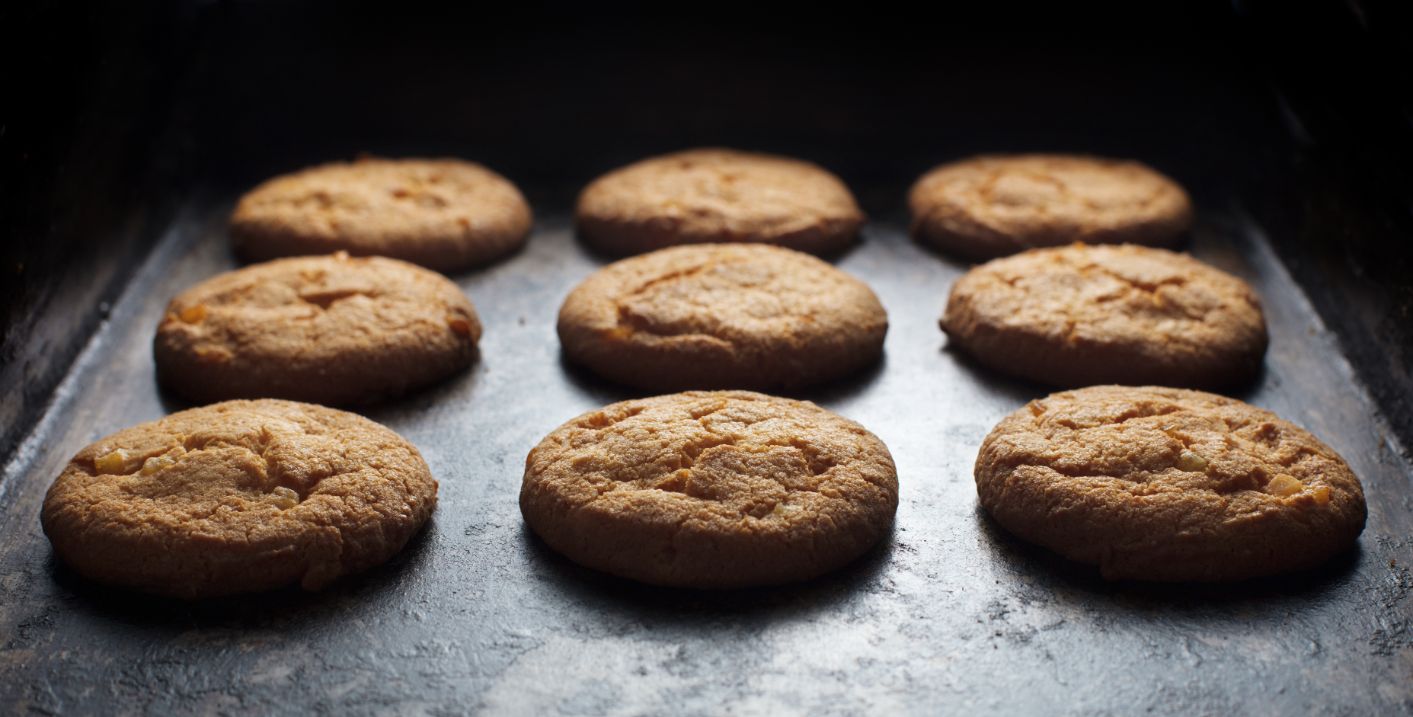 Bang Cookies are making noise with their giant, #Instagrammable take on America's classic treat. It's normal to find a long line of people early in the morning at their store in Jersey City. Hundreds order cookies online just to sample their famous Sea Salt Chocolate Chunk and S'mores.
But it wasn't always this way.
In fact, when George Kuan and his small team began selling cookies in farmers' markets in 2016, they had a different name: Bang Me Bakery. A bit NSFW, but it worked. Folks got curious, stopped, and bought their products. Day in and day out, they sold out. Word spread of the huge cookie with the ooey-gooey center.  
What began as Kuan's response to unsatisfying cookies became a nationwide vice. People can't get enough of this melt-in-your-mouth goodness. It's not surprising though, as Kuan spent years fine-tuning the recipe. Today, Bang makes about 20,000 cookies a month and ships anywhere in the U.S.. 
What's in Bang Cookies?
Is there a secret to Bang's success? There is – and it's their ingredients. Bang Cookies uses only luxe, organic ingredients from around the world. From locally milled flour, butter from grass-fed cows in New Zealand, to vanilla beans from Madagascar, they're not compromising on quality. So it shows on the taste. 
These crowd favorites are baked with tender loving care, too. For instance, their popular S'mores is made by coating the cookie dough in broken graham crackers by hand. For their bestseller, Sea Salt Chocolate Chunk, milk and semisweet dark chocolate are combined to create a depth of flavor. The sprinkle of sea salt adds that surprising kick you never thought you needed. 
Cookies are individually wrapped to keep them fresh and soft. So once you open them, you're sure to get that nice crunch from the lightly golden brown edges, paired with that sinfully delicious center. And yes, you can't stop at one. You'll want to try ALL their flavors, including new and seasonal ones.
All-natural, GMO-free, and with no preservatives, you can't call it cheating. It's pure, unadulterated sweetness that goes well with milk.
More Bang for Your Buck
With melt-in-your-mouth desserts as big as your hand, how could you ask for more? Well, you can.
Believe it or not, you can get 10% off by just joining their mailing list. It's that simple. If you're stumped about what to get friends, loved ones, or colleagues, they offer gift cards that will suit any occasion. Get one for as low as $25. That's enough for 5 of these bad boys that'll make anyone happy.
Let's be honest: who doesn't like receiving free cookies? Whether it's your grumpy but discerning boss or a client you need to impress, trust Bang Cookies to save the day. They can fill large orders (as long as you give them time) and build a custom box just for you. After all, the best way to anyone's heart, is through their tummy.
Got a taste and can't wait until your next bite? Hold that thought until you join their awesome Bang'Bassadors Rewards program. As a member, you'll enjoy perks, such as: 200 points on signup, 1 point for every $1 spent, 500 points for referring a friend (they get 20% off their first order), plus a free gift on your birthday! The more points you earn, the more you save on future purchases.
Don't feel guilty because you've never been treated this good before. That's how Bang does business. They're hands down the best cookies to order online – for all the right reasons. 
How To (Officially) Get Bang'd
Do you prefer pick-up, local delivery, or FedEx shipping? Make up your mind and then head on over to their website to place an order. 
For those in Jersey City, there are currently two stores to get your cookie fix from. There's the original store in 1183 Summit Ave, which is hard to miss. Just look for the outrageous red neon lights. 
The second shop is located at 128 Newark Ave. You can get ice cream-based desserts here, such as shakes, cookie sandwiches, and cookie bowls. They all feature Bang's famous recipe, so you're guaranteed heaven in every cold bite. 
What are YOU waiting for? Stop dreaming and start ordering. The best Bang of your life is just a few clicks way.