Last Updated on March 3, 2023
Designing is a skill that only a few people possess while bringing out their inner creativity into work. Interior decoration is something wide and fun which seems easy but requires a lot more than ever imagined. Hiring an interior designer is something that not every person can afford.
So why not become a home decoration designer on your own?
Does it sound tough?
Well, I'll make it simple for you by suggesting some evergreen tips on how to beautify your house without including the expense of a professional designer and make it go from boring to bold and beautiful.
And people who don't have their own accommodation can also follow the recommendations to do the maximum in the minimum while living at a place of worth. Don't' fret, it doesn't involve much to pay from your pocket as most of the things can be done by oneself.
Nowadays, there are many options available for getting houses on rent which are fully furnished with a well-designed interior. One can go for looking to rent a house in Delhi, or furnished houses in Mumbai or any of the desired place/region and get luxury houses and apartments on rent.
#1. Pay Heed to Color Schemes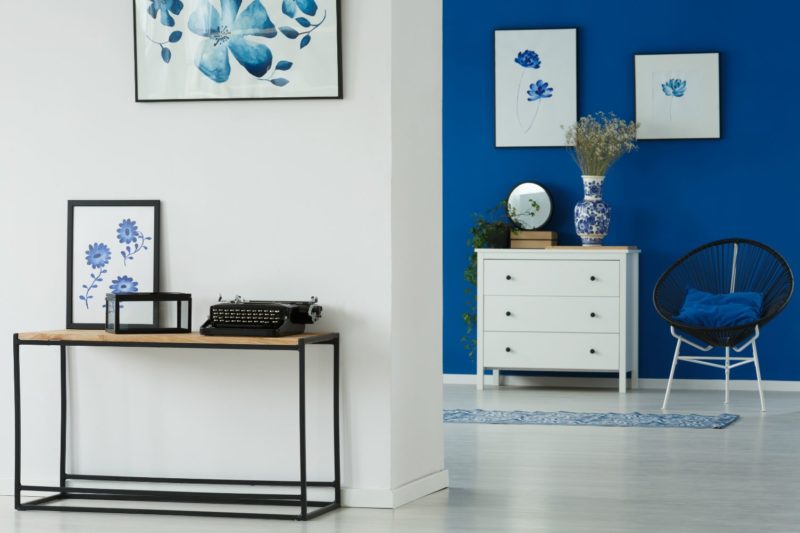 Colors can change the overall feel of a room as well as the whole house. The color combinations, mixes, and matches really make a big difference in the appearance of your highly designed abode.
Painting and coloring, choosing a theme, making the combinations, indeed is a tough task; nevertheless, when done right creates an inspirational mood all around.
What to choose, how to choose, and when to choose; these are the questions you have to answer while I can merely help you with some recommendations which will get you out of the dilemma:
For a classy look, go for mixing of two or three shades or colors.
Add bold colors to a big and spacious room or the desired home area to offer a lively look.
Prefer painting small rooms or confined areas with light-tone and descent colors which make them live up to more space.
Add decor accessories that go in line with the wall colors either in contrast or following the same context.
#2. Display Big Statement Furniture Pieces
Why do I say "Big" Furniture Pieces here?
It's because of huge and hefty furniture accents the royal look and is far better than the tiny spindly pieces of arrangement.
Big analogs royal, where classy furniture including a large sofa, skirted club chairs, two slender armchairs combined with a simple glass table enhances the beauty of the place making it more balanced and indexed.
Leggy chairs and tables and a lot of knick-knacks are no more in trend, instead, add clutter to the site, making it look cramped. Open and palatial is what everybody wants today when it comes to design the interior of a residence.
If you are brooding about the space, I would suggest you place limited but large statement pieces of furniture to adequately maintain the designing index by being not too bulky and not too shaky. Remember, less is always more, the big and less combo works well in portraying the best of you via your interior decoration.
#3. Organize Decor Elements with Style
Any house when seen has a large number of small and tiny objects whether put to use or not. When it comes to arranging the big decorative assets of your house, it probably seems easy and becomes easy when actually done.
However, coming back to the gewgaws, it's no less than cracking the hard nut!
The pieces which are not to be used or not in use must have a permanent place to be arranged like that of baskets, containers or cabinets. It's a good idea to reuse the unused/unwanted by transforming them into a decorative item and then hanging them on the walls.
This practice will help you clear the clutter, simultaneously contributing to the overall design scheme. Furthermore, decorative bowls, glitzy trays, scented candles, and colored baskets can add a variety to the decor by indirectly showcasing your distinct personality.
#4. Give your Home Nature's Touch
As nature is ever-ready to soothe you with its freshness and beauty, it is recommended to add nature's touch to your home to make it spread optimistic vibes all around the surroundings. As a recommendation, one must set up a separate area for plants or have a well-maintained garden that comes easy on the eyes of guests, relatives and house members of course.
To magnify the essence of nature, add floral arrangements, live or plants, and flowers, some natural items like that of shells, stones, and rocks which are helpful in giving that final touch to your interior designing.
I would say not to place artificial or fake items of nature as they won't contribute as much as the real beauty can. Go-green with your living spaces and make your place worth living.
#5. Blend the Indoor/Outdoor Match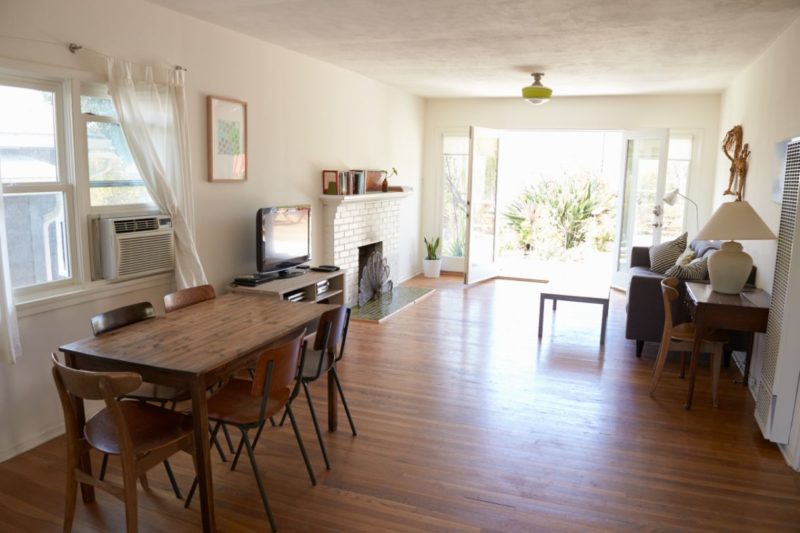 Yes, it's really crucial to balance the match of your indoor and outdoor designing which comes up with enormous benefits. Merging the indoors with the outdoors seamlessly blends the architectural design of a house.
If you are to reconstruct or remodel your accommodation, then its a very good idea to embrace the latest technology by setting up patio doors, versatile glass walls, lighting, outdoor furnishing, etc.
Nowadays, the trend is to either match the indoor and outdoor floor in a similarity or giving contrast to both the different sections of a residence to display a unique and eccentric look.
One can have a look at 'Tips to Blend Outdoors of your Home with Indoors' which will give useful insights on how to enhance the beauty of your abode while following these simple tips.
#6. Add a Tinge of Texture
Designing describes the personality of the homeowner. So you can well relate that a well-designed home can bring a lot of praise and appreciation by one and all. So why not take some advice to give your home an entirely different look and feel.
While coloring the walls we give a normal look to the paints and don't realize that there are many shades in the same color for which plenty of textures are available in fabrics and textiles. Embedding textures to the design is an add-on that pleases the eye and creates a warm, rich homely atmosphere.
Let me explain with an example and consider imagining it in the virtual world. An all-white room may give an adorable look possessing linen drapes, shiny silk cushions, a nubby cotton sofa, a plush velvet chair, and a fur blanket tossed on the side of the royal look sofa.
Varying colors, textures, and patterns can even change a boring place to a revived one, thus, adding value to your lifestyle as well.