The combination of sun, sand, and sea are more than just refreshing sights during a hot day. Believe it or not, going to the beach can have major health benefits.
For one, just being there is already a stress reliever. There's just something about the sound of waves crashing on the shore, the soft sand underneath your feet, and the vast horizon that calms a lot of people instantly.
The Beach and Exercise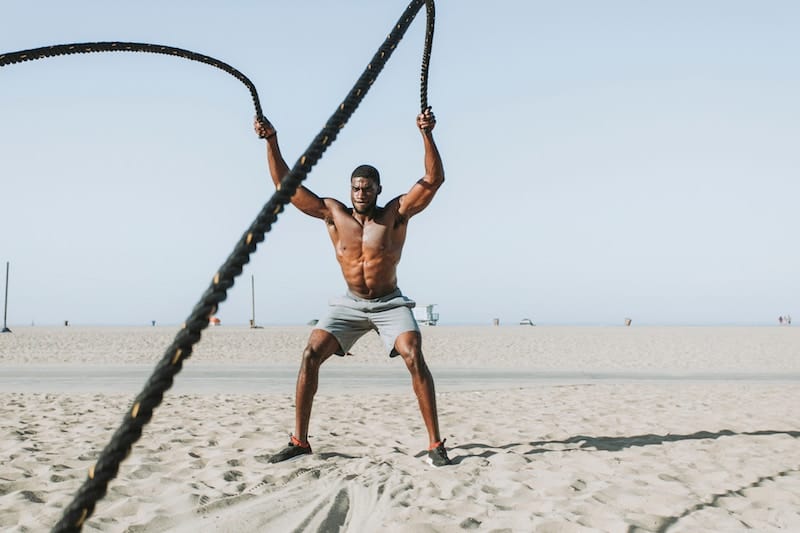 The beach is also a great place to catch low and high impact exercises. You can meditate right on the shore during sunrise or sunset. Swimming is also free and trains your entire body.
Or you can just walk around barefooted in the sand. That also counts as exercise and it's great for seniors or kids. If you're a busy bee, take the time to simply stroll along the shore and let the sea breeze take away that office stress!
The Beach and Vitamin D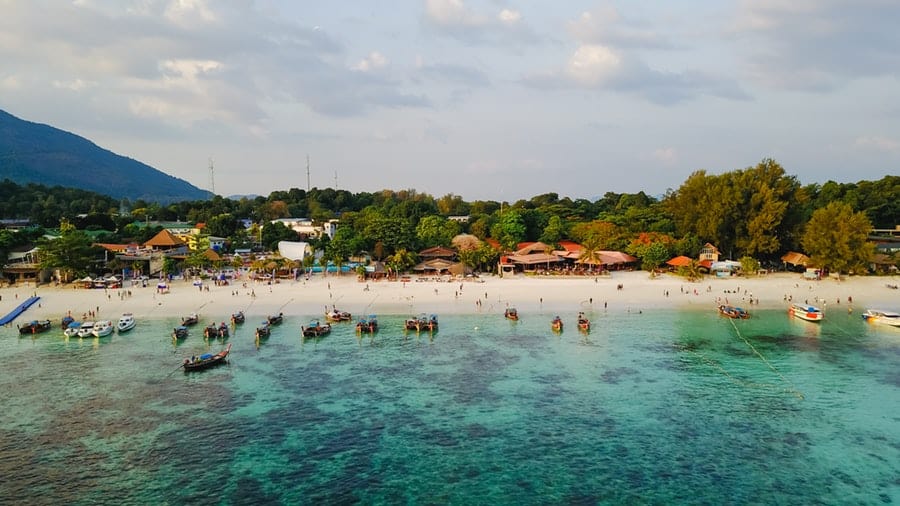 Working night shifts? Get that daily dose of vitamin D when you hit the beach. The best time to go is during sunrise, usually between 6 to 10am when the sun isn't too hot.
Vitamin D helps with the absorption of calcium, magnesium, and phosphate, which your body uses for biological processes such as keeping bones healthy, reducing the risk of flu, and cancer prevention. You don't need to stay long, either. Just 5-10 minutes for 2-3 times a week should be enough, according to experts.
The Beach with Friends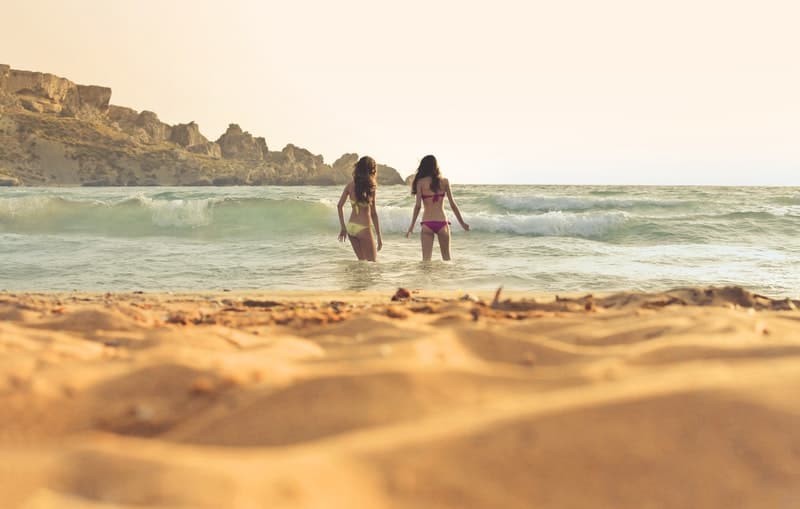 Need more reasons to visit the beach even when it's not summer? How about making memories while breathing in the fresh, sea air? Take your camera or phone with you, tag a couple of friends or family, and hit the road to the nearest beach in your area. Spend the night, or just relax on a quiet afternoon. Beaches are a great setting for those heart-to-heart talks.
Can't wait to visit a beach near you? Check out these amazing beach quotes that will remind you how life is as good as the sea.
Life's a Beach Quotes
"We dream in colors borrowed from the sea." – Unknown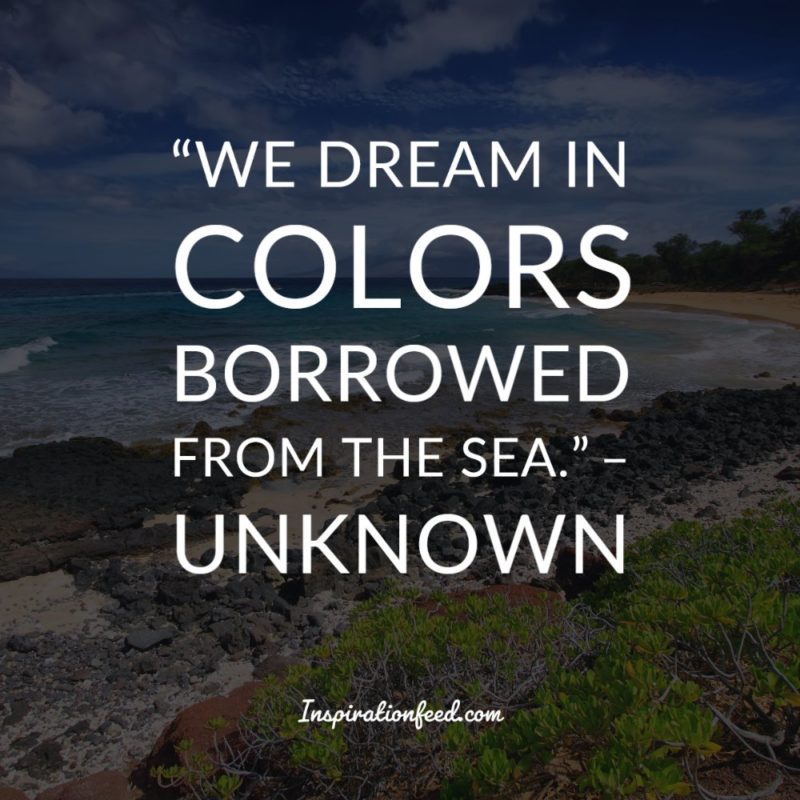 "The ocean stirs the heart, inspires the imagination and brings eternal joy to the soul." – Robert Wyland
"I'm pretty sure my birthstone is a sea shell." – Unknown
"Life takes you down many paths but my favorite ones lead to the beach." – Unknown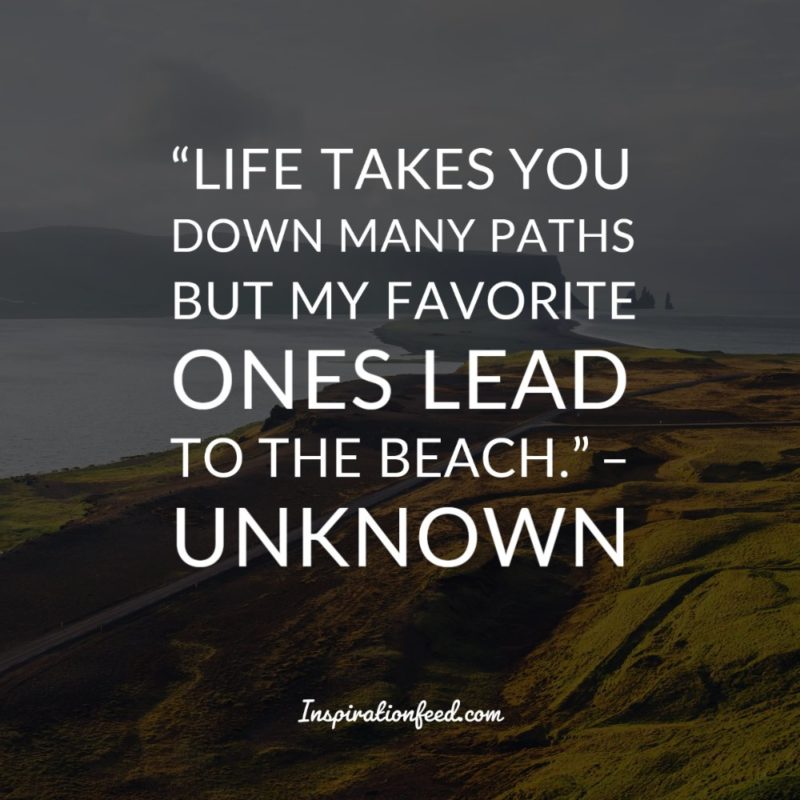 "To escape and sit quietly on the beach – that's my idea of paradise." – Emilia Wickstead
"If you need me, call me on my shell." – Unknown
"Because there's nothing more beautiful than the way the ocean refuses to stop kissing the shoreline, no matter how many times it's sent away." – Sarah Kay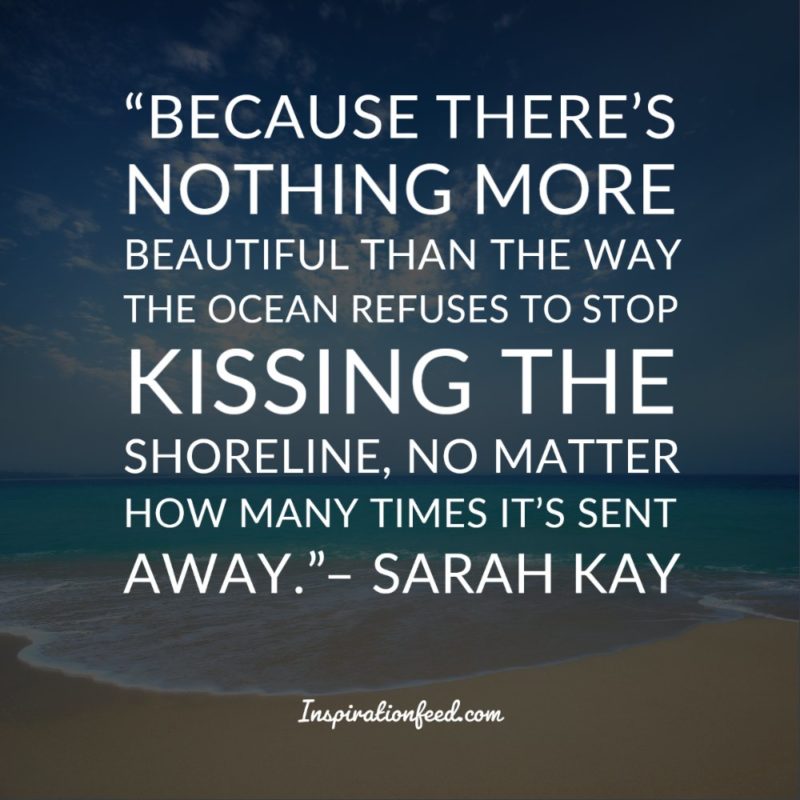 "Beach Rules: Soak up the sun. Ride the waves. Breathe the salty air. Feel the breeze. Build sandcastles. Rest, relax, reflect. Collect seashells. Bare-feet required."- Unknown
"At the beach, life is different. Time doesn't move hour to hour but mood to moment. We live by the currents, plan by the tides and follow the sun." – Sandy Gingras
"B.E.A.C.H.: Best Escape Anyone Can Have." – Unknown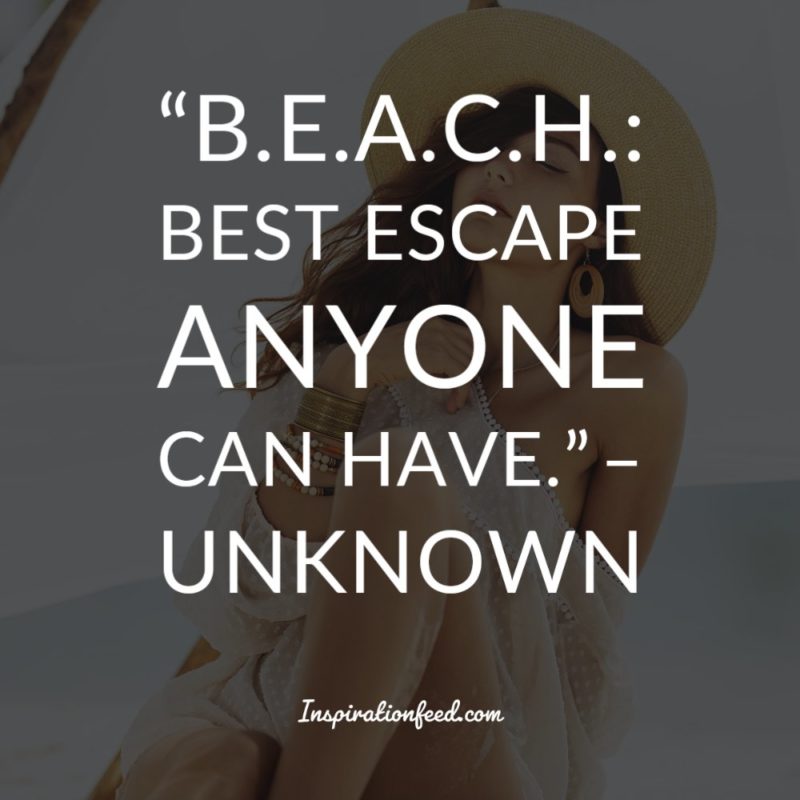 "Only at the beach can we go a splishin' and a splashin'."- Kate Summers
"An ocean breeze puts a mind at ease." – Unknown
"Give me coffee to change the things I can, and the beach to accept the things I can't." – Unknown
"A beach is not only a sweep of sand, but shells of sea creatures, the sea glass, the seaweed, the incongruous objects washed up by the ocean." – Henry Grunwald
"My sense of direction leads me one way: to the beach." – Unknown
"Individually we are one drop. Together we are an ocean." – Ryunosuke Satoro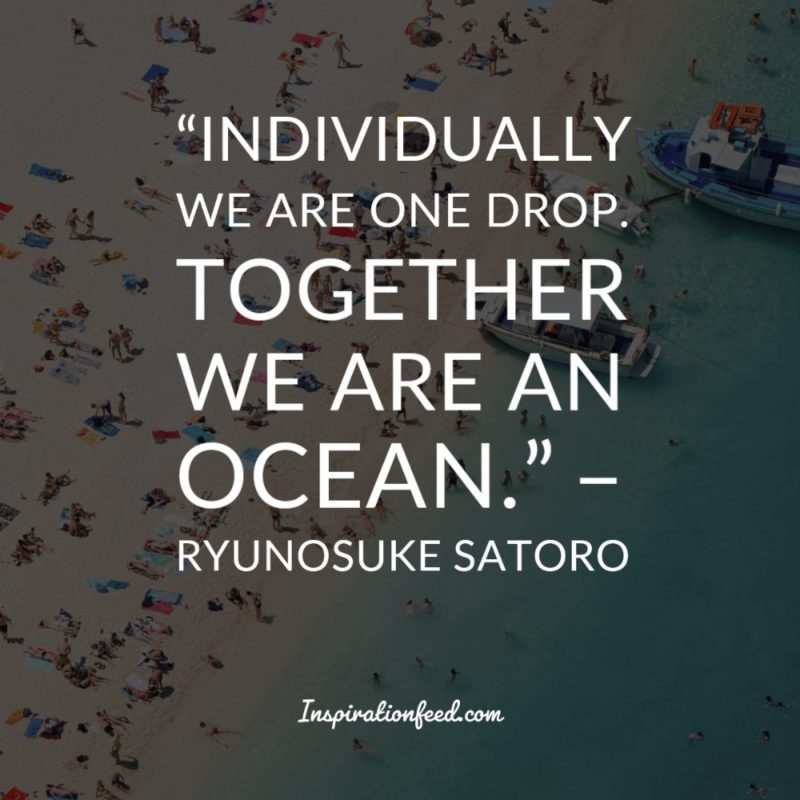 "Time wasted at the beach is time well spent." – Unknown
"Dance with the waves, move with the sea. Let the rhythm of the water set your soul free." – Christy Ann Martine
"My life is like a stroll upon the beach, as near to the ocean's edge as I can go." – Henry David Thoreau
"Sky above, sand below, peace within." – Unknown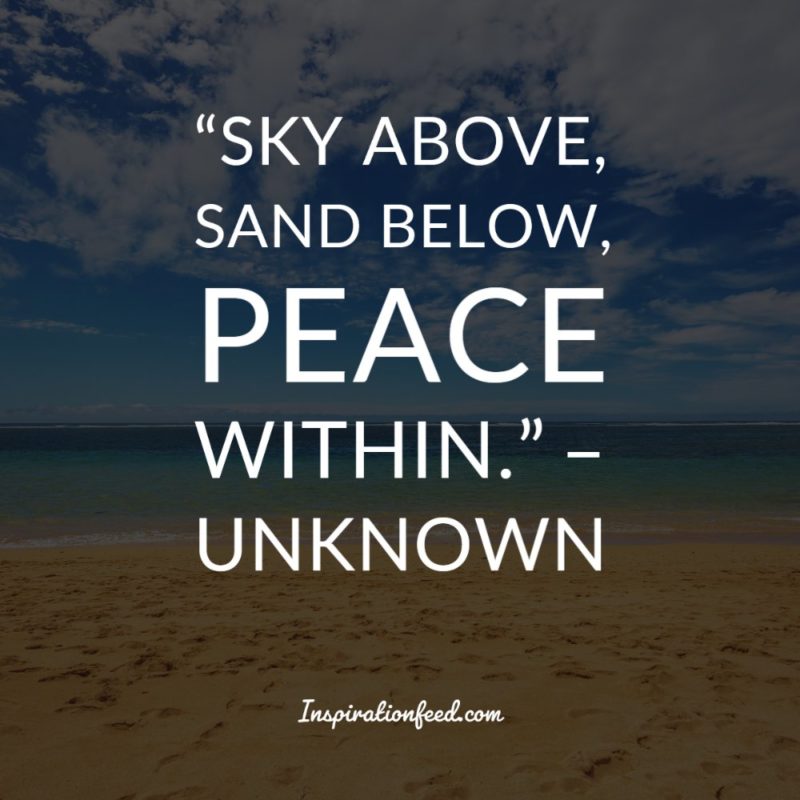 "In this big ball of people, I'm just one grain of sand on this beach." – Unknown
"What I want in a good beach read is sunshine, drama, easy-reading and transportation to another world and other people's problems." – Jane Green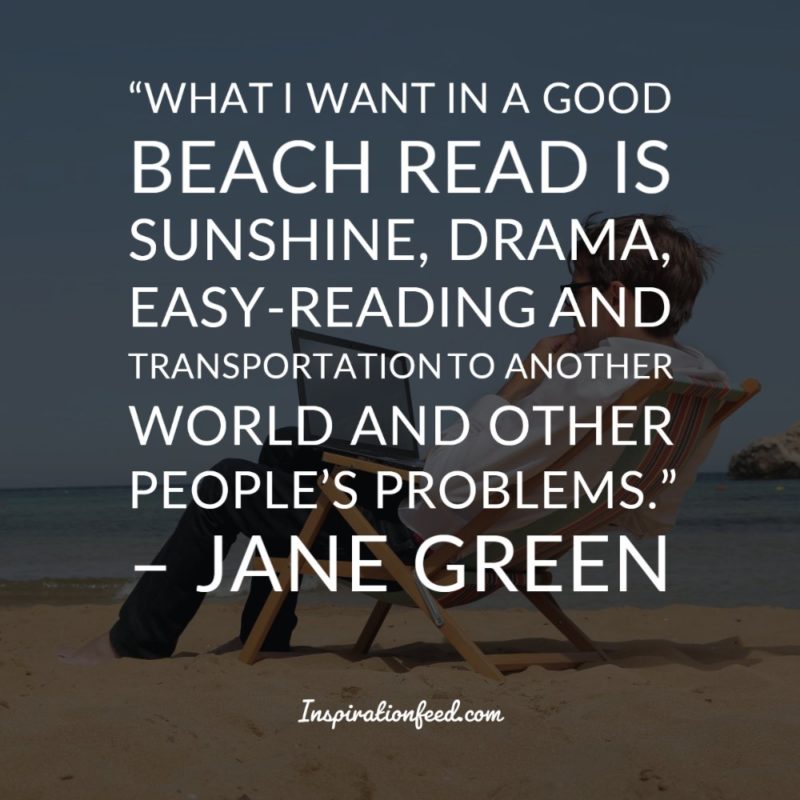 "I followed my heart, and it led me to the beach." – Unknown
"Live in the sunshine, swim the sea, drink the wild air." – Ralph Waldo Emerson
"Sometimes in the waves of change we find our true direction." – Unknown
"Every time I slip into the ocean, it's like going home." – Sylvia Earle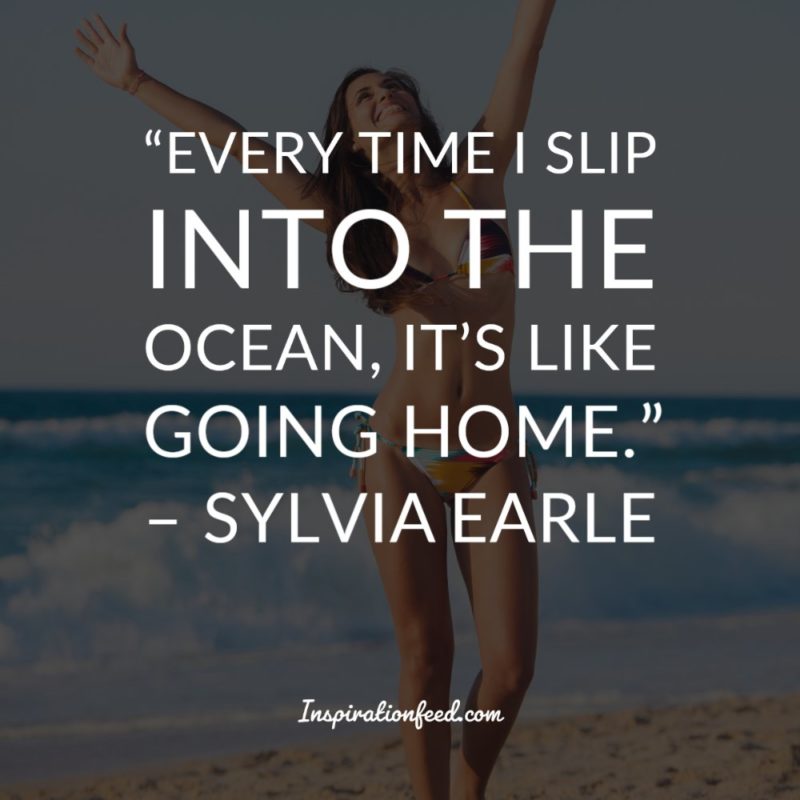 "Life is a beach, I'm just playing in the sand." – Lil Wayne, 'Right Above It'
"You are not a drop in the ocean. You are the entire ocean in a drop." – Rumi
"The cure for anything is salt water: sweat, tears, or the sea." – Isak Dinesen
"There's no place like home. Except for the beach." – Unknown
"Don't grow up too quickly, lest you forget how much you love the beach." – Michelle Held
"How inappropriate to call this planet Earth when it is quite clearly Ocean." – Arthur C. Clarke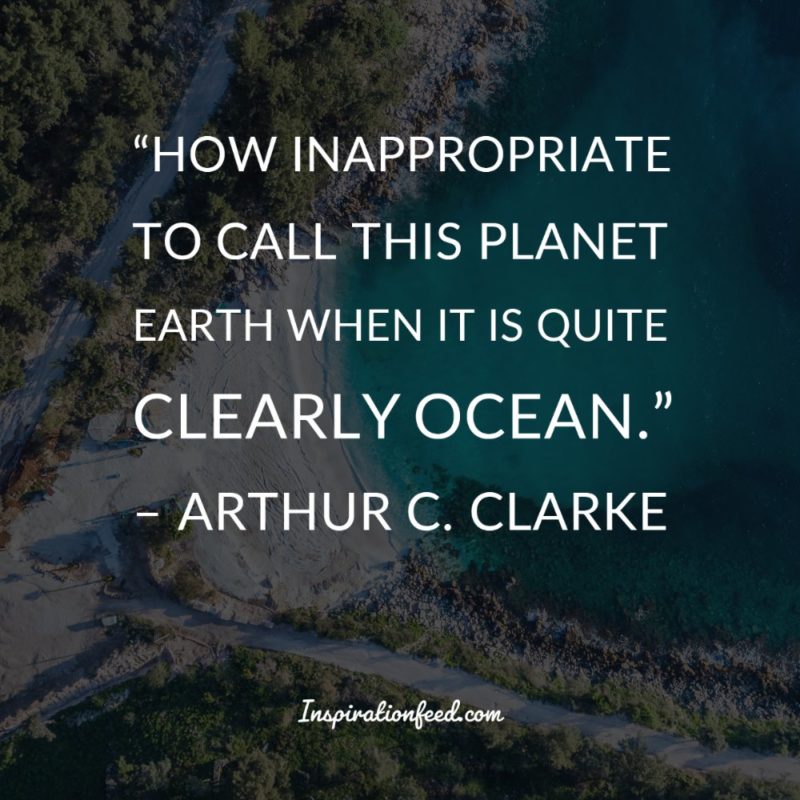 "The Ocean is more ancient than the mountains, and frightened with the memories of the dreams of time." – H.P. Lovecraft
"We are tied to the ocean. And when we go back to the sea, whether it be to sail or to watch – we are going back to whence we came." – John F. Kennedy
"In every outthrust headland, in every curving beach, in every grain of sand, there is the story of the earth." – Rachel Carson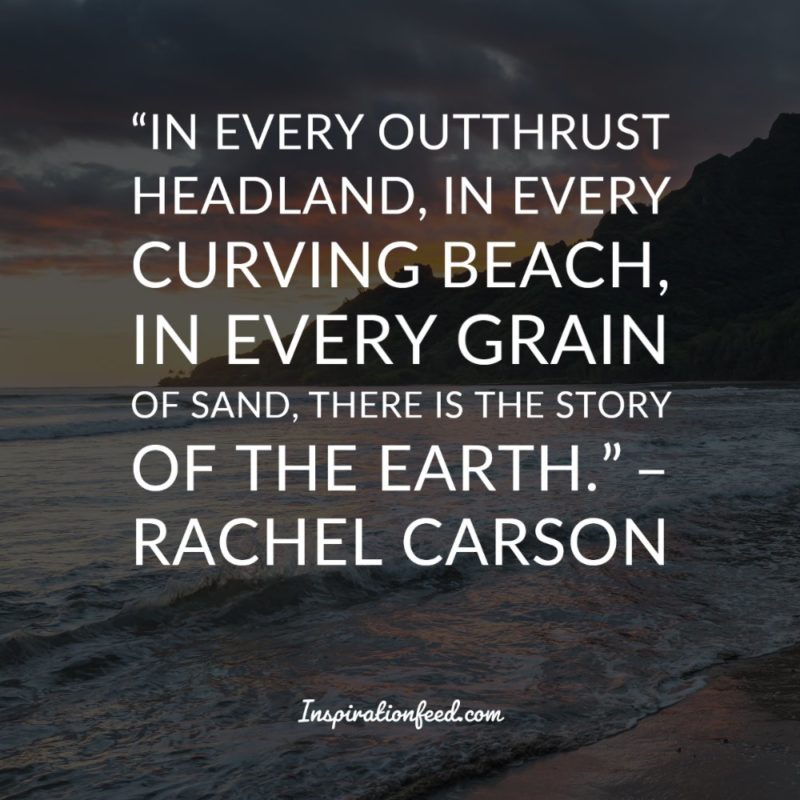 "After a visit to the beach, it's hard to believe that we live in a material world." – Pam Shaw
"At night, when the sky is full of stars and the sea is still you get the wonderful sensation that you are floating in space." – Natalie Wood
"I'm just a simple guy swimming in a sea of sharks." – Don Johnson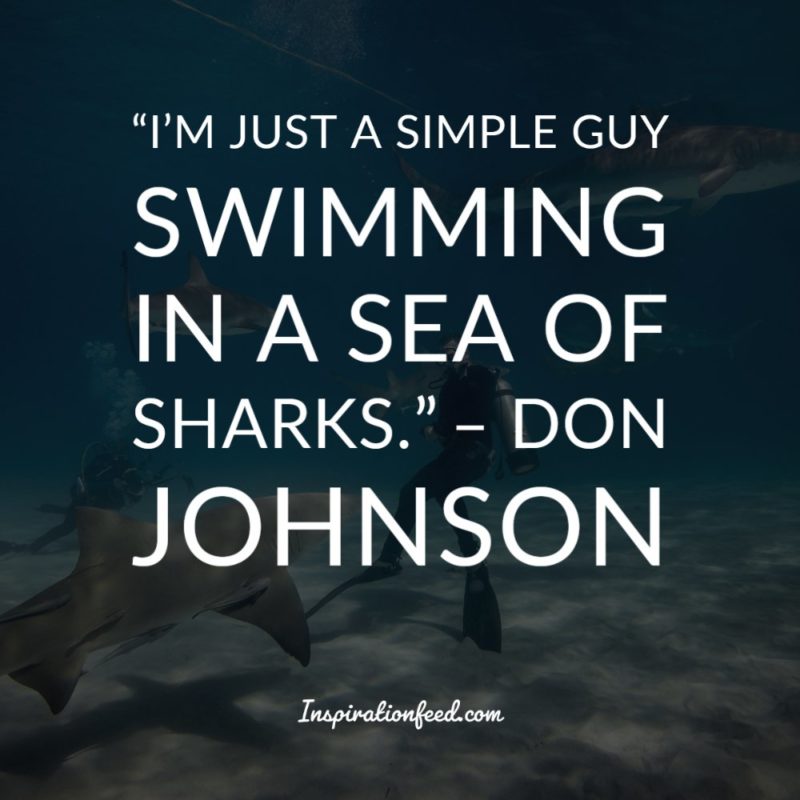 "One should lie empty, open, choiceless as a beach – waiting for a gift from the sea." – Anne Morrow Lindbergh
"What is any ocean but a multitude of drops?" – David Mitchell
"Mind on a permanent vacation, the ocean is my only medication, wishing my condition isn't ever going to go away." – Jimmy Buffett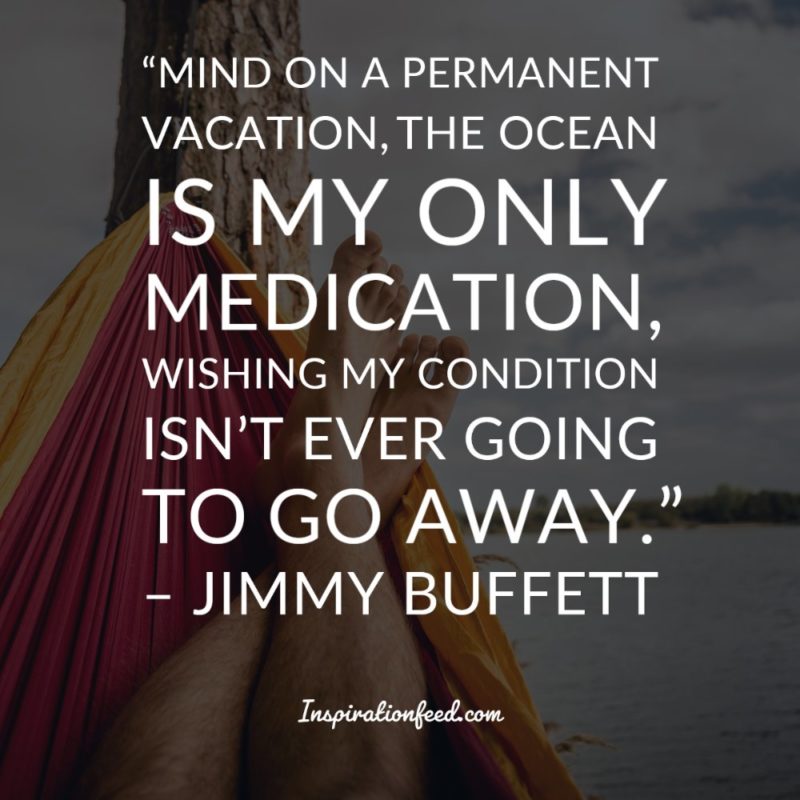 "…I feel born again when I get out of the ocean." – Beyoncé Knowles
"The sea, once it casts its spell, holds one in its net of wonder forever." – Jacques Cousteau
"On the beach, you can live in bliss." – Dennis Wilson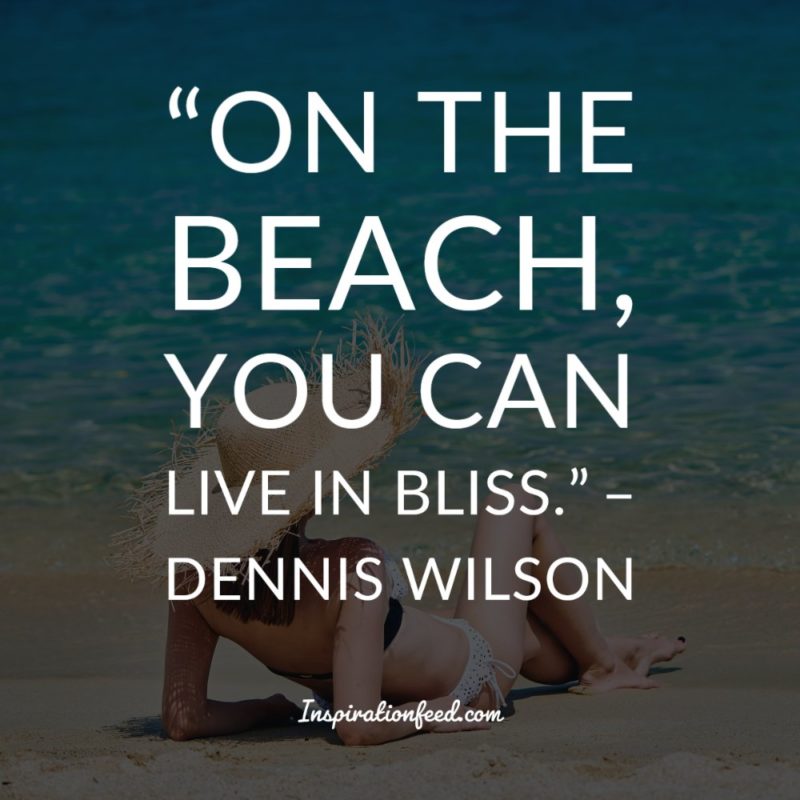 "Why do we love the sea? It is because it has some potent power to make us think things we like to think." – Robert Henri
"We must free ourselves of the hope that the sea will ever rest. We must learn to sail in high winds." – Aristotle Onassis
"You can't stop the waves, but you can learn to surf." – Jon Kabat-Zinn
"It's a wonderful metaphor, catching a wave, for how you can look at other challenges in your life." – Jeff Bridges
"There is no new wave, only the sea." – Claude Chabrol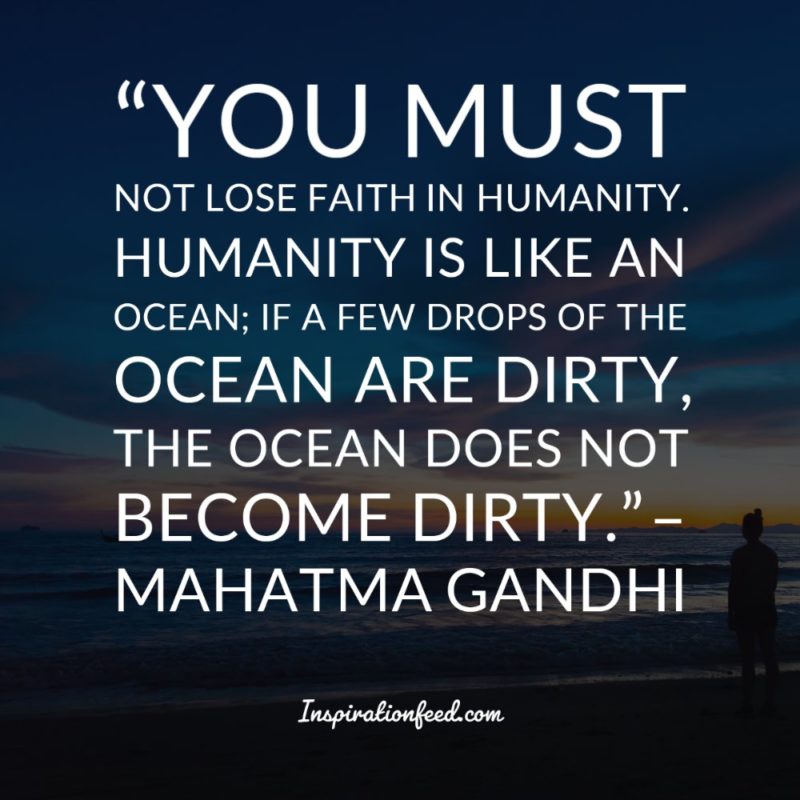 "You must not lose faith in humanity. Humanity is like an ocean; if a few drops of the ocean are dirty, the ocean does not become dirty." – Mahatma Gandhi