Last Updated on March 3, 2023
A career in photography can seem incredibly flashy, sometimes even literally! But actually getting to a point where you can earn a substantial living from your own photography work is certainly no easy task, and it can even be more challenging than rewarding at times.
But if you really have a passion for this art form that's still not even 200 years old, then there are many ways to carve out a lucrative niche for yourself where you'll also be able to focus on projects that you truly enjoy.
To keep you inspired in your pursuit and give you some handy advice for your photo-driven journey, Inspiration Feed interviewed professional concert photographer Melanie Escombe, originally from Australia, who is now based out of Los Angeles.
She has photographed many of the largest musical acts in the world, and she's had fun doing it.
Even with live concerts put to a temporary halt thanks to a global pandemic, Escombe is still finding ways to keep busy and continue building up her already impressive portfolio.
She's in the midst of working on a coffee table book in addition to compiling a collection of her past work as well.
Her energetic nature definitely came through during our interview with her, and we hope you'll take her advice to heart and take comfort in knowing that her passion and work ethic led her to create a wonderful career for herself.
Inspiration Feed (IF): Can you remember what your first paid photography assignment was?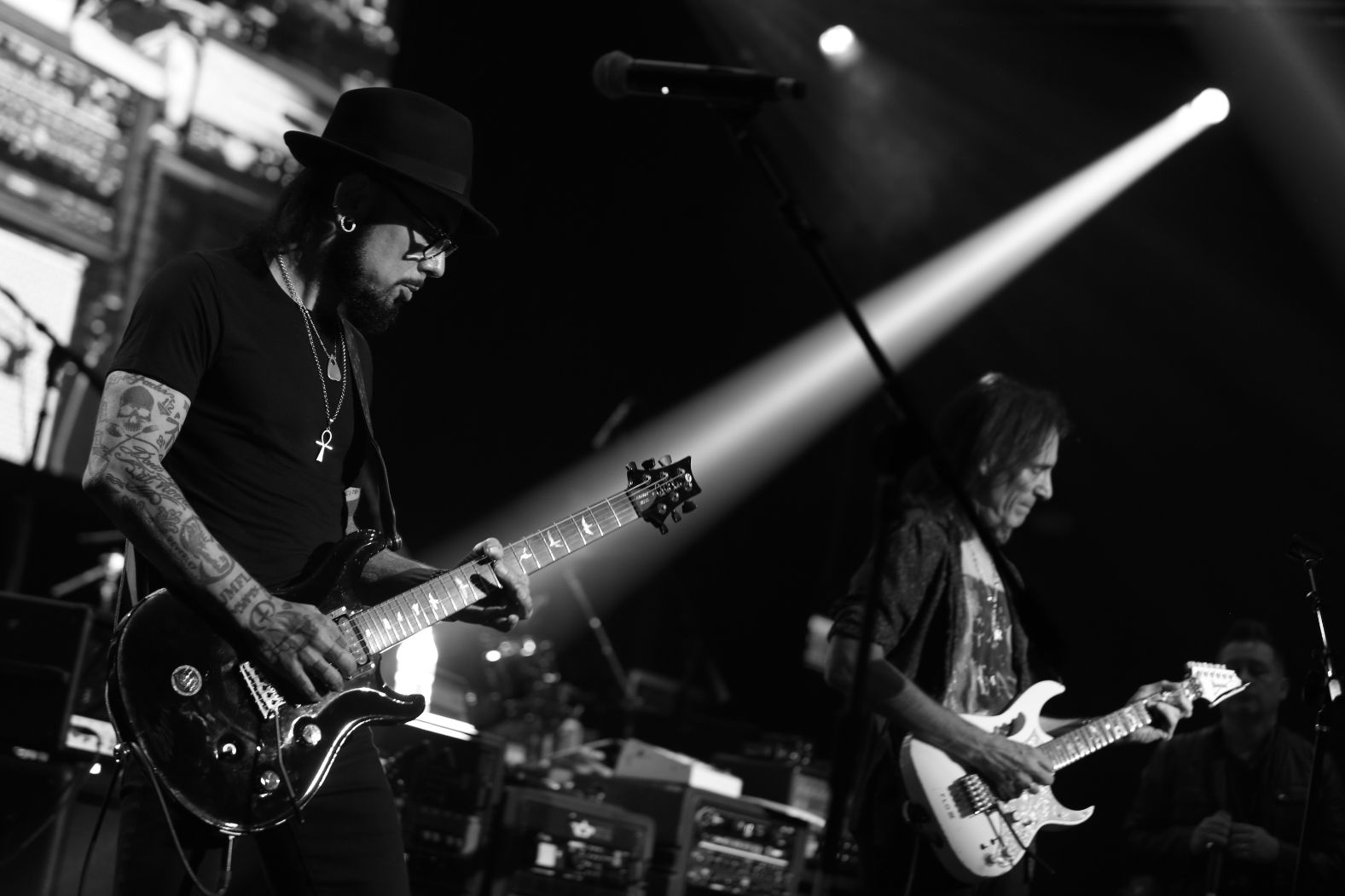 Melanie Escombe (ME): The very first one was when one of my favorite artists in Byron Bay Marshall O'Kell, asked me to photograph his promo shots for new posters and his upcoming album.
It meant the world that he had chosen to give me a shot, please excuse the pun, and it gave me the confidence to keep pursuing my dream.
It's thanks to him and other musicians in Byron that I was able to develop my skills and work my way up to shooting some of my musical idols like Elton John, The Who, and Dweezil Zappa.
IF: When you were just starting out, did you make any mistakes when photographing an event or concert?
ME: Absolutely! I still do, though it's thankfully more of a rare occurrence these days. With live concert photography, you are not in control of the lighting your subjects are under.
When the lighting changes second by second you have to be able to adapt and change your settings just as fast.
The reason I love my Canon 5D is that I can do all of that without having to take my eye off the stage, but sometimes in the race to adjust my settings, I'll hit the wrong dial or button and accidentally adjust my shutter speed rather than my ISO or vice versa and it's not until the moment has passed that I'll discover my error.
It can be pretty soul-destroying when you know you've slipped up like that and missed a shot you thought you'd captured.
IF: Have you always been in contact with other photographers and artists?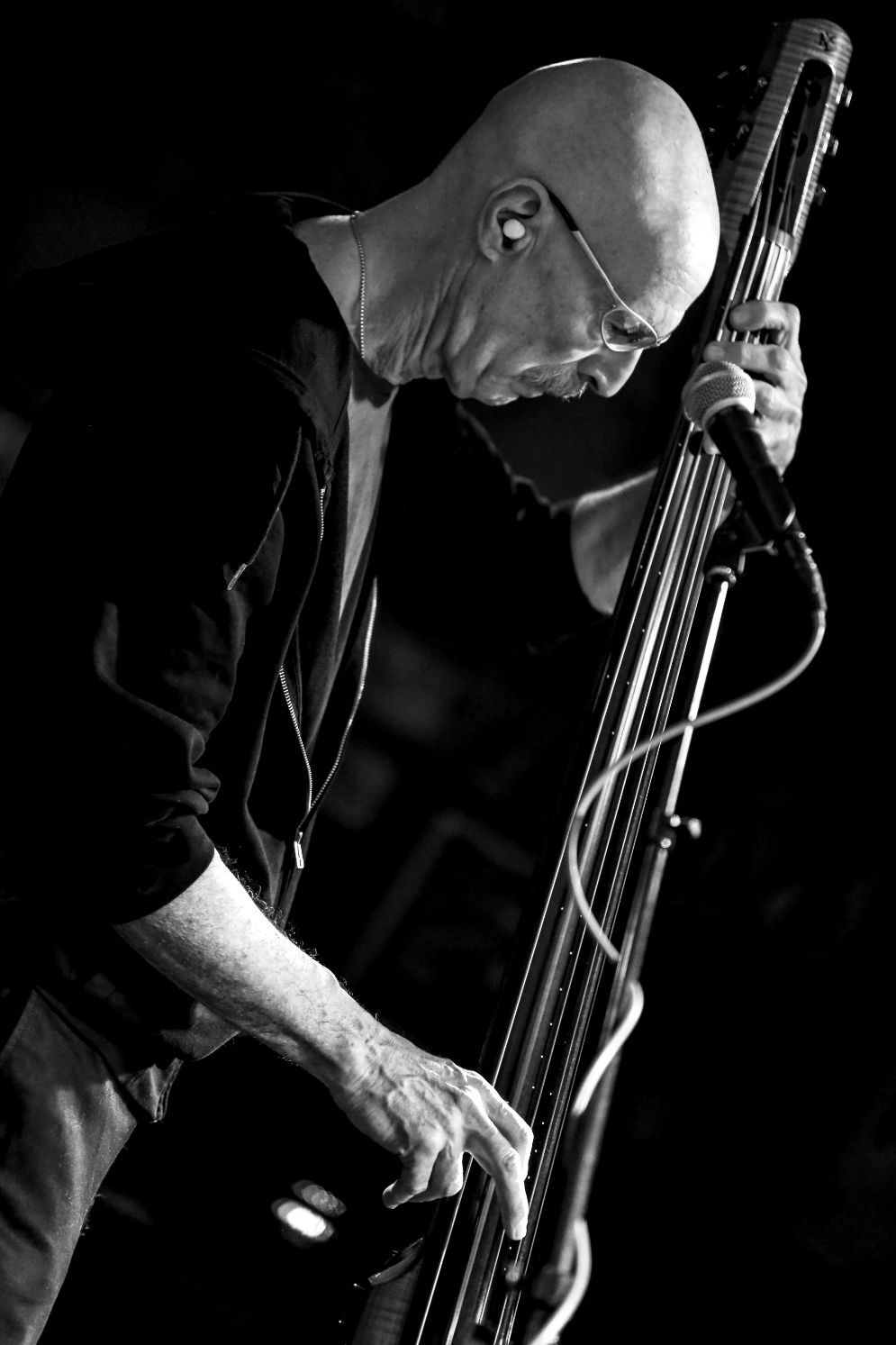 ME: Pretty much. My family is heavily involved in the arts. My father was in the music industry, my mum is an art historian, and my brother is a musician.
Growing up, I was also surrounded by many family friends who are largely creative folks, from graphic artists who designed for the Beatles, to photographers for Saachi and Saachi, as well as touring musicians and car designers for McLaren F1.
I'm sure that seems like the obvious reason for me choosing to pursue a creative career, but it was actually my grandfather who worked in a car factory that truly kick-started my love for cameras.
He gave me his camera when I was about six years old because his hands had become too shaky to use it anymore, and I absolutely loved it! I'd take pictures of the most random things. I wish I still had that camera now.
IF: Do you think you've learned more about photography from practice and private study or hands-on experience?
ME: For me it's been largely hands-on experience, learning from and listening to other photographers in the field, and just finding what works for me.
I'd say for anyone wanting to become a photographer that the things you really need are passion, finding out what you have an eye for and a love for the art form.
However, if you really want to be serious about it then you should take the time to learn how a camera works, and study too.
IF: To what extent do you think professional photography has changed since your first paid job in photography?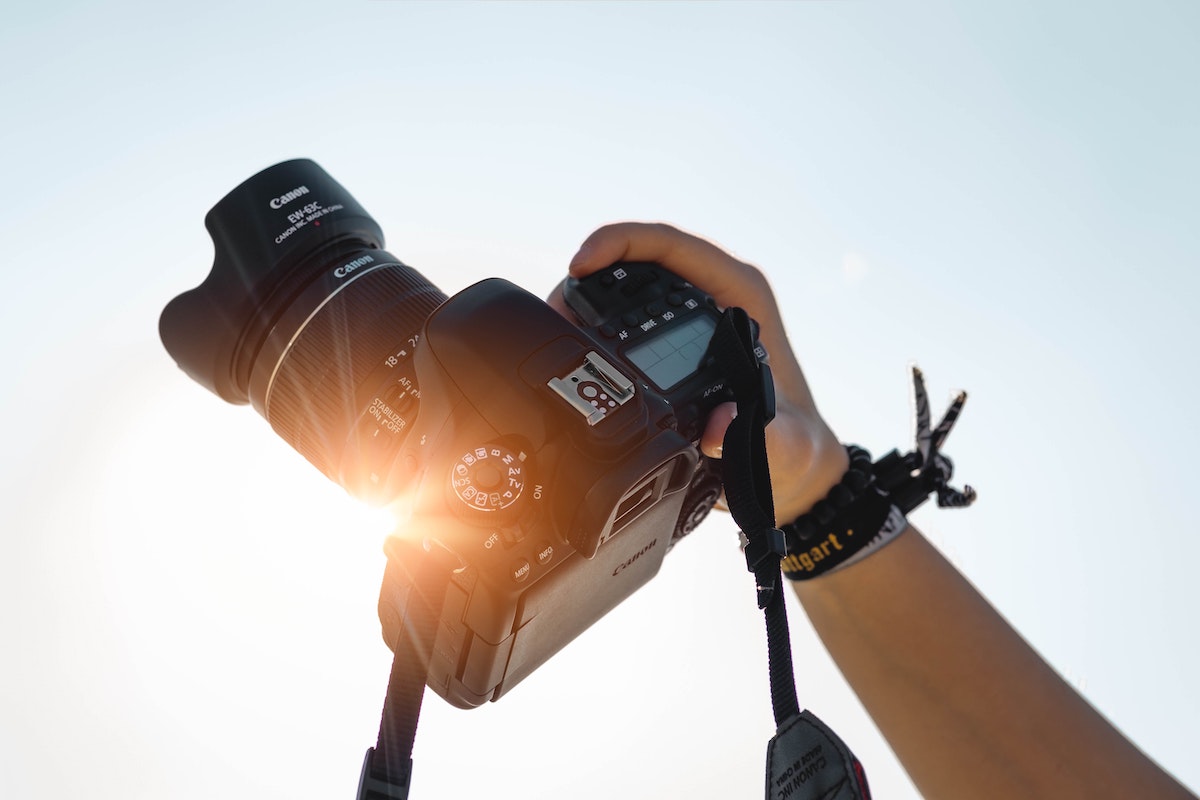 ME: For live music photography I have seen the numbers of photographers in the pit grow a huge amount in just a few years, and the number of women in the industry has definitely increased too, which is wonderful to see.
Until recently it had been a very male-dominated industry. However, I don't believe this growth is because music photographers are now more valuable or respected.
I don't want to sound bitter, but some magazines are happy to let nearly anyone give it a go because they can get an eager young photographer to work for free.
Magazines not paying, and photographer's giving away work for free, has really damaged the industry. After this pandemic pause, I'm hoping that this already tough industry can get back to valuing photographers for their work and paying them fairly.
IF: How do you stay motivated to keep working on more intensive projects?
ME: Typically I don't really have intensive projects. Shooting concerts I usually just have three songs and a deadline for the next day to submit to a magazine.
In that case, the adrenaline from shooting the show and a few Red Bulls get me to that deadline. Any other projects tend to be passion projects and it's not usually too hard to stay motivated when it's something you're doing purely out of love.
IF: Do you have any interest in doing cross-disciplinary projects, such as film?
ME: I'll never say never, but since the stay at home orders, no concerts on the horizon, and film production at a standstill, my focus has actually shifted to the squirrels hopping about in the trees around my balcony.
In fact, there's actually a squirrel project in the works right now courtesy of my incredibly talented friend, musician, and carpenter Brandon McCulloch.