Last Updated on January 24, 2023
Who Is Ben Affleck?
Benjamin Géza Affleck-Boldt is an American actor, film producer, film director, screenwriter, and television producer. Affleck is best known for writing and starring in the 1997 movie Good Will Hunting, as well as directing and writing the 2012 film Argo.

Besides Good Will Hunting and Argo, Ben Affleck has contributed to scores of other award-winning films in various capacities, including acting, screenwriting, directing, and producing. Outside of the entertainment industry, Affleck is a professional poker player, astute businessman, and acclaimed philanthropist.
Quick Facts
| | |
| --- | --- |
| Full Name: | Benjamin Géza Affleck-Boldt |
| Popular Name: | Ben Affleck |
| Gender: | Male |
| Birth Date: | August 15, 1972 |
| Age: | 50 years |
| Parents: | Timothy Byers Affleck and Christopher Anne Boldt |
| Siblings: | Casey Affleck |
| Birth Place: | Berkeley, California |
| Nationality: | American |
| Ethnicity: | English, Scottish, Irish, Scots-Irish, German, Swedish, Swiss, Welsh, and French |
| Education: | Cambridge Rindge & Latin School, Occidental College, and University of Vermont |
| Marital Status: | Married. Previously married to Jennifer Garner (from 2005 to 2018) |
| Sexual Orientation: | Straight |
| Wife/Spouse: | Jennifer Lopezb (m. 2022) |
| Children: | Violet Anne Affleck, Seraphina Rose Elizabeth Affleck, and Samuel Garner Affleck |
| Dating: | N/A |
| Net Worth: | USD 150 million  |
| Source of Wealth: | Acting, Film Producing, Film Directing, Screenwriting, Television Producing, and Other Ventures |
| Height: | 6′ 2″ (1.92 m) |
| Weight: | 98 kg; In pounds: 216 lbs. |
Early Life and Career Information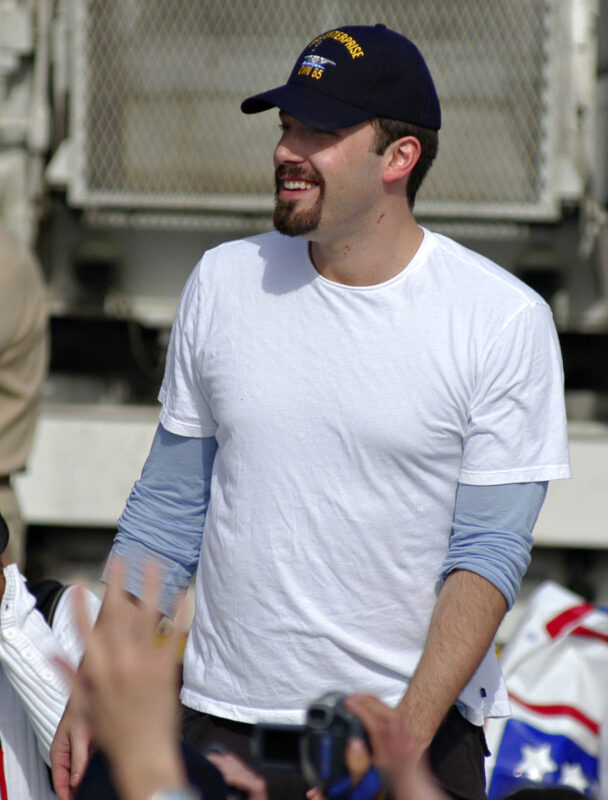 Ben Affleck was born on August 15, 1972, in Berkeley, California, to Timothy Byers Affleck and Christopher Anne Boldt. Affleck's father held several jobs, including as a carpenter, mechanic, electrician, bookie, bartender, and janitor, whereas his mother was an elementary school teacher. His parents divorced when he was 11 years old, mostly owing to Timothy Byers' severe alcohol problem.

Ben Affleck kicked off his professional acting career in 1981 by landing a role in a local independent film known as The Dark End of the Street. He was just seven years old at the time. From the ages of eight to fifteen years, Affleck starred in the PBS children's shows Voyage of the Mimi (1984) and Second Voyage of the Mimi (1988). He went on to appear in several other films throughout his teenage, including Wanted: A Perfect Man (1986) and Hands of a Stranger (1987).

After graduating from Cambridge Rindge & Latin School, Ben Affleck moved to New York momentarily in search of acting work. He made numerous film appearances from the early to the mid-90s, including Daddy (1991), Buffy the Vampire Slayer (1992), School Ties (1992), Against the Grain (1993), Dazed and Confused (1993), and Body to Die For: The Aaron Henry Story (1994).

Affleck landed his first starring film role in the 1995 college drama Glory Daze. The same year, he featured in the comedy Mallrats.

Ben Affleck's cinematic breakthrough eventually came with the 1997 film Chasing Amy. But even before the year could end, Affleck put up a stellar performance in another movie, Going All the Way. And he was not done with the year yet. He also co-wrote and starred in 1997's Good Will Hunting, which ended up becoming one of his greatest movies of all time. The film earned him an Academy Award for Best Original Screenplay and at the age of 25, Affleck became the youngest writer to ever win an Oscar in the screenwriting category.

Following the success of Good Will Hunting, Ben Affleck went on to land bigger film roles.

Other notable movies he has appeared in since then include:
• Shakespeare in Love (1998),
• Armageddon (1998),
• Forces of Nature (1999),
• Reindeer Games (2000),
• Boiler Room (2000),
• Pearl Harbor (2001),
• Changing Lanes (2002),
• The Sum of all Fears (2002),
• Daredevil (2003),
• Gigli (2003),
• Paycheck (2003),
• Man About Town (2006),
• Smokin' Aces (2006),
• Gone Baby Gone (2007),
• The Town (2010),
• Argo (2012),
• Suicide Squad (2016),
• The Accountant (2016),
• Bending the Arc (2017),
• Justice League (2017), and
• The Way Back (2020)
Ben Affleck's Net Worth
Ben Affleck has consistently been one of the highest-paid actors on the planet. As of 2023, Affleck had a net worth of $150 million. A huge portion of his wealth comes from his various endeavors in the entertainment industry, including acting, film production and directing, screenwriting, and television production.

Ben Affleck's first major paycheck came from writing the screenplay for the movie Good Will Hunting. Affleck and co-writer, Matt Damon, each earned $300,000.

The following are other notable movie salaries by Ben Affleck over the years:

• Pearl Harbor – Earned $250,000,
• Reindeer Games – Earned $6 million
• Changing Lanes – Earned $10 million
• The Sum of All Fears – Earned $10 million
• Daredevil – Earned $11.5 million
• Gigli – Earned $12.5 million

In terms of overall movie performance, Batman v Superman: Dawn of Justice remains the highest-grossing film that Ben Affleck has appeared in, with a lifetime gross of $330,360,194.

Affleck's other commercially successful films include:

• Justice League – Grossed $229,024,295,
• Armageddon – Grossed $201,578,182, and
• Pearl Harbor – Grossed $198,542,554
Lessons from Ben Affleck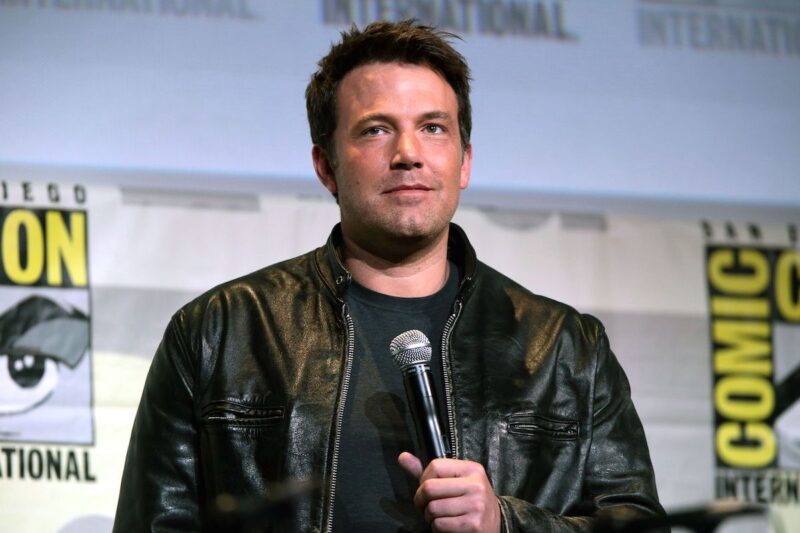 1. Love what you do, and do it consistently

Since Ben Affleck kicked off his acting career, he has consistently made film appearances over the years. Hardly a year goes by without Affleck treating the cinematic world to a scintillating comedy or action movie.

2. Have a finger in every pie

Not only is Affleck an accomplished actor. But he has also involved himself in numerous other endeavors within the entertainment industry, such as screenwriting and film directing. All these contribute to his overall net worth.

3. Make lasting connections

Affleck has been friends with Matt Damon since his childhood. In addition to being bosom buddies, the duo has also undertaken numerous joint ventures in the entertainment industry.
Famous Quotes by Ben Affleck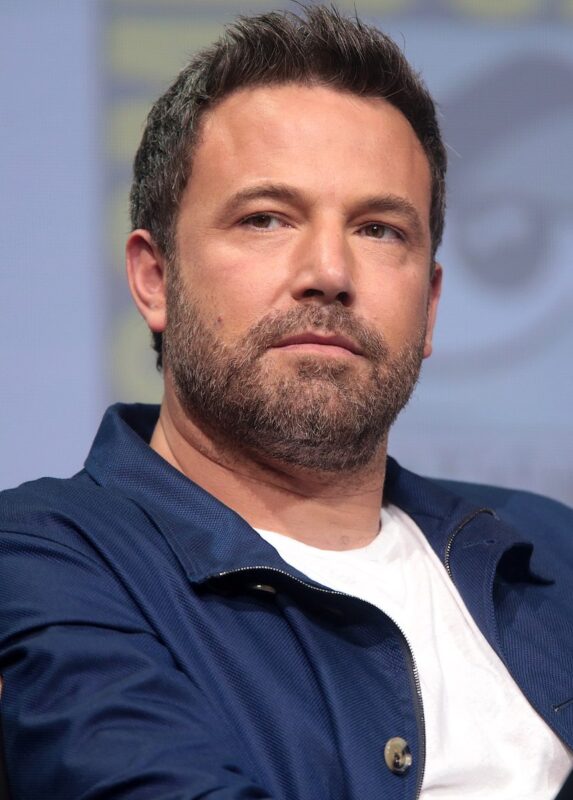 "All I do, really, is go to work and try to be professional, be on time and be prepared."
"I've finally learnt how to say, 'No comment'. To appear in the tabloids is a real learning curve and a steep one at that. You had better learn quick or you get burnt."
"If I ever woke up with a dead hooker in my hotel room, Matt would be the first person I'd call."
"Marriage hasn't been my thing. But gay people, knock yourselves out!"
"There's something really great and romantic about being poor and sleeping on couches."
Conclusion
Ben Affleck is an award-winning actor and filmmaker who has been around for slightly under three decades. Thanks to his hard work throughout his acting career, Affleck is currently worth $150 million.