Last Updated on January 24, 2023
Businesses need to maintain an excellent online presence to reach out to a broader audience. And for any online business trying to get more visibility, content marketing is a lifeline. In fact, 91% of B2B marketers and 86% of B2C marketers use content marketing to grow their businesses.
So, what does content marketing involve?
It is a strategy that combines the processes of content creation and distribution. From creating engaging content to promoting it on social media, it involves everything.
Still on the fence about content marketing? Take a look at the benefits you can reap via content marketing:
1. Get More Visibility
If you can reach out to your audience and give them what they are looking for, you're likely to get a conversion. Content marketing enables you to do that. Invest some time in researching what your target audience is searching for online.
When they are looking for products, users rely on Google and other search engines to find products. So, how can you make sure you can get in front of them? Focus on SEO content.
You can create content around popular keywords to get a higher ranking on the search engines. Use tools like Google Keyword Planner, SEMrush, and other keyword research tools to find out what people are searching for.
By optimizing your content well, you can ensure that your content will appear in search engine results pages or SERPs. With SEO content, you can reach out to the right audience and effectively drive them through your sales funnel.
2. Increase Your Website Traffic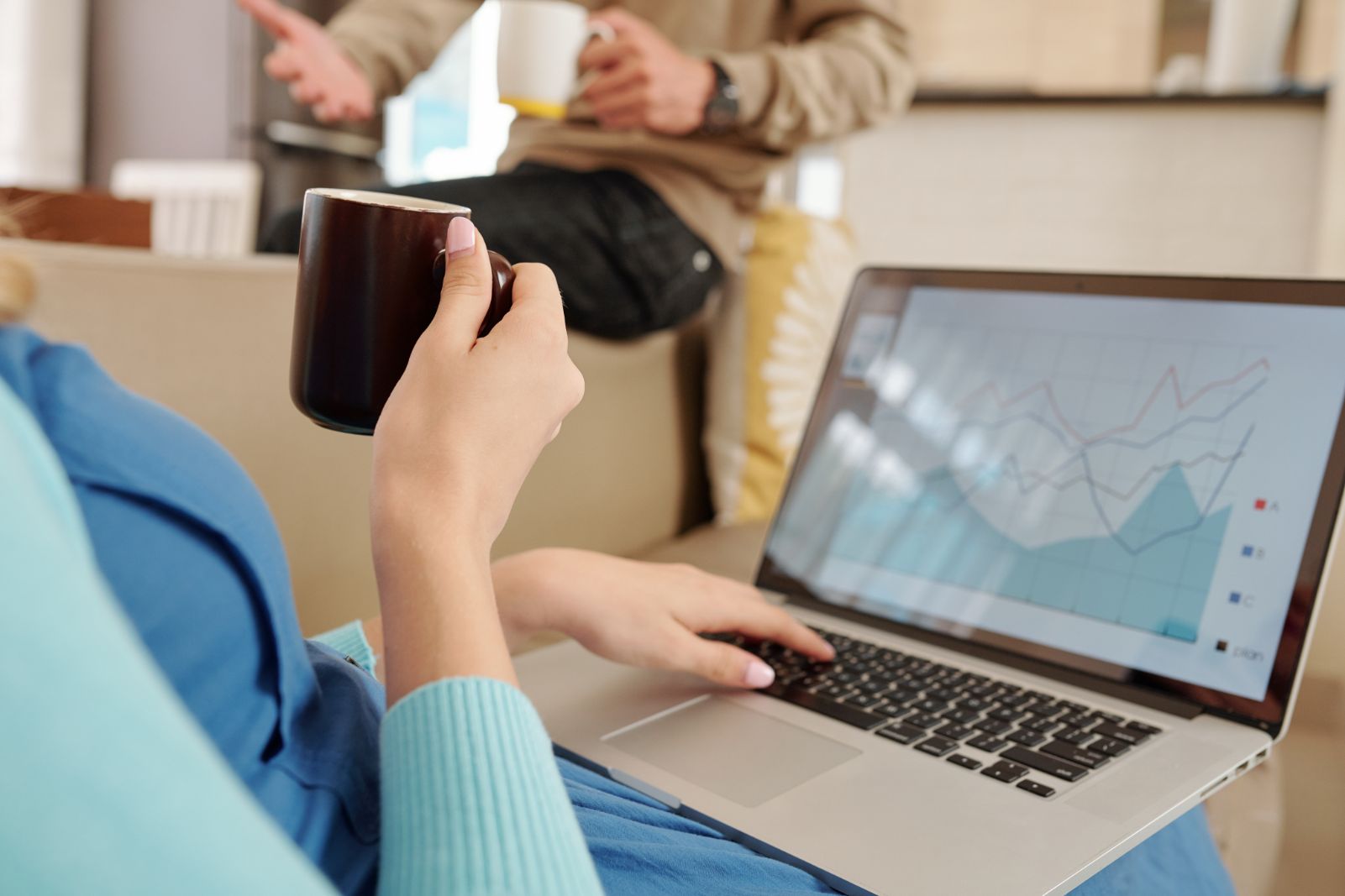 With continued SEO efforts and social media promotion, your content can help you drive traffic to your website. Of course, the quality of content is also an important factor in drawing consumers to your website.
Drift revealed that they get 60 percent of their traffic from just 20 blog posts, (out of a total of 204 posts). That's just 10 percent of their total posts.
By publishing quality content and focusing on content marketing, they were able to increase their traffic.
It's clear that quality triumphs quantity. While creating content, put yourself in the shoes of the reader. Think about the questions they may have. Through your content, try to answer those questions. Additionally, diversify your content.
Instead of writing lengthy, text-heavy articles, keep your readers engaged with visual content. You can add videos, infographics, GIFs, photos, and other visual media to your blog posts. Make them informative and fun to read.
However, publishing high-quality content is only half the effort. Next, work to get more traffic on your website by marketing it on various social media platforms; sharing your blog posts on Facebook, Twitter, and other platforms can help your content get more traction.
To direct traffic from your Instagram profile to your website, add a link in your bio that showcases content you've shared there. Similarly, on YouTube, add blog post links to your YouTube descriptions.
For example, in the screenshot below, Buzzfeed has added a link in their Instagram bio. When you click on it, you're redirected to a page on their website which showcases all of their Instagram posts. This is an example of multichannel marketing and can help drive traffic to your website.

Image via Instagram
3. Generate More Leads
Obviously, in order for your business to be sustainable, you need to put in the effort to find new leads constantly. Of course, that's easier said than done. 61% of marketers said that generating leads and traffic is a constant challenge for their businesses.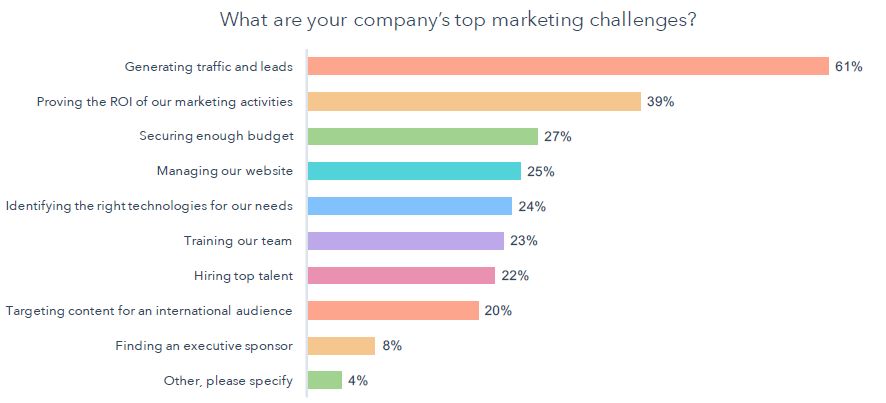 Image via HubSpot
This is why an effective content marketing strategy is crucial.
Your content can help you reach a broader audience and generate more leads. Well-written and well-researched content can help inform and educate your target audience, get their attention, and keep them interested in your products.
By adding a prominent call to action, or CTA, in your blog posts and videos, you can encourage your target audience to engage with you further by contacting you or buying your products.
Alternatively, you can also encourage them through newsletter signups or other forms on the site to share key data,  like email addresses, phone numbers, and other details that can be used to segment your audiences and follow up with them to help drive conversions.
You can also create landing pages from which your audience can download resources you've determined would be valuable to them, and created as part of your content marketing strategy On these pages, those resources can be hidden behind a form, to be filled out in order to receive the asset you've promoted. Successful landing pages can help you build an email list and get loads of leads. Of course, the key is to ensure that the resources that you gate are valuable enough for your audience to give their information to you.
For instance, HubSpot ends their blog posts with a prominent CTA that recommends that readers download their blog post templates. To download the templates, readers need to share their email addresses. In this way, content marketing can help you promote your products and get more leads without creating too much friction, or asking for too much from a user.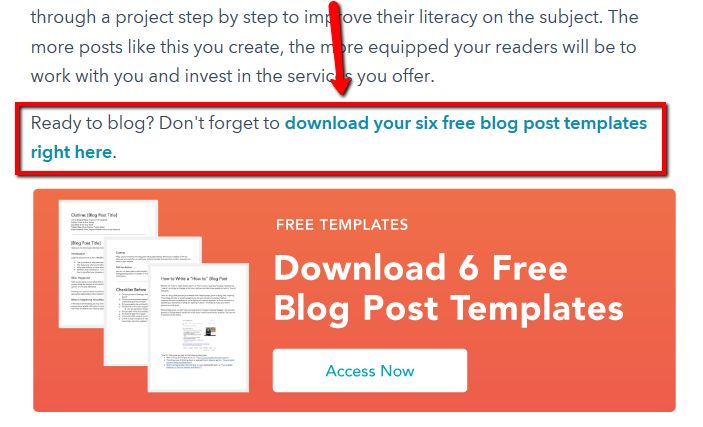 Image via HubSpot
4. Improve Your Brand Trust
Through content marketing, you can also boost your credibility, educate your customers about your products, and solve their queries.
For example, you can make tutorial videos to help your customers use your products. Through product reviews and testimonials, you can improve your overall brand trust as well. An FAQ page on your website can help answer questions and reduce friction with your audience. User-generated content can also provide social proof for your brand.
You can also leverage storytelling concepts to convey your brand's story on your website. For example, through their customers' stories, Evernote tells their audience how their brand can help other businesses.

Image via Evernote
Another integral part of content marketing is guest blogging. This strategy can help you build your brand's authority in your niche. When you associate your brand with other websites with authority, it improves your brand's credibility. At the same time, it can help you get backlinks to your website, which can boost your traffic.
5. Get More Conversions via Remarketing
Content marketing acts as a magnet to attract visitors to your website. Those visitors can further be nurtured via remarketing.
Remarketing refers to the process of showing targeted ads to those people who may have previously visited or interacted with your website.
With the help of remarketing, consumers who regularly visit your website to read blog posts, but haven't clicked on your call-to-action buttons, can become leads by remarketing your products to them to boost your conversion rate.
Through remarketing campaigns, you can target your ads based on your audience's behavior. You can send different ads to people who have visited your website and the ones who have liked or commented on your Instagram posts. With this strategy, you can get more leads and conversions.
So, how can you leverage remarketing?
Here is how you can create your own list for remarketing with Google Ads:
Go to "Shared Library" in your Google Ads account.
Click on "Audience manager" and go to "Audience lists."
Click on the "+" icon and select website visitors that you want to add.
Add a name for your list
Pick a template from the drop-down menu in "List members"
Select rules from the drop-down menu options in "Visited pages"
For each of the menu options, add a set of conditions for web pages where you want to collect visitor cookies.
Add an initial list size. This should indicate the number of website visitors during a set period of time.
Enter a membership duration that shows how long you want a visitor to stay on your list.
Add an audience description.
Click on "Create Audience."
Once you create these lists, you can showcase ads to your website visitors on other social media apps. Through this strategy, you can get more visibility and improve your chances of getting a conversion.
6. Boost Your Social Media Presence
Content marketing enables you to make the most out of reaching an audience through social media. By targeting your content, you can connect to social media users who are most likely to be interested in your products. What's more, if you create engaging content, it has the potential to garner shares, likes, and comments. This, in turn, can mean more engagement and traffic on your website.
The best part about content marketing on social media is that you can experiment with different types of content. From memes to GIFs, everything has the potential to appeal to an audience. To maximize your reach, you can even collaborate with influencers and celebrities for your social media campaigns.
For example, Old Spice recently collaborated with music artist and influencer, Reggie Couz, for their latest advertisement. In less than a month, their YouTube video got over 5,000,000 views. This viral campaign helped them boost their social media presence and reach out to a broad audience.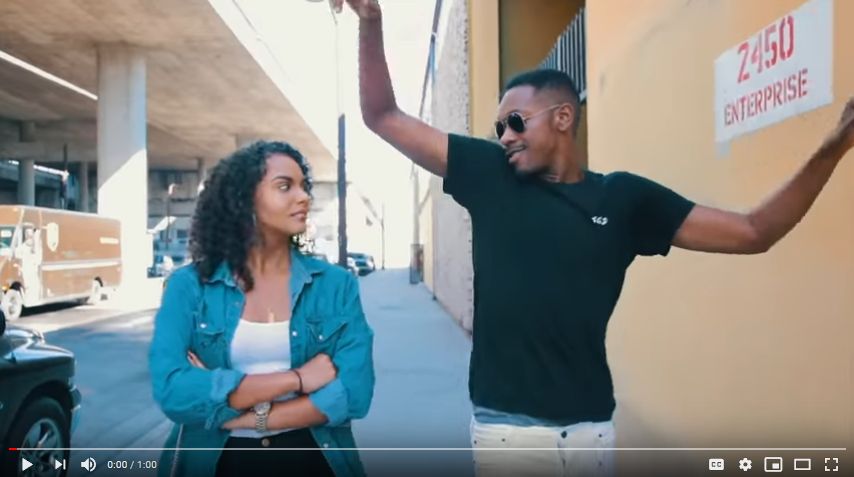 Image via YouTube
Each social media platform is suited for different content types. For instance, Instagram is great for photos and short videos. On the other hand, Twitch and YouTube are perfect for longer videos. To get the most out of your content marketing strategy, you should be active on the platforms that your audience uses the most.
7. Become Known as Industry Expert
When you consistently post high-quality content about a specific topic, it is likely that you will build some loyal readership. People who like your content may comment on your posts and share them with their friends. As your audience grows, you can establish yourself as a credible source of information.
Regularly publishing blog posts on your company website can help you educate your target audience about your product and business.
It further creates a positive brand image when consumers read your blog posts to stay updated on the latest happenings on the product, organization, and industry trends. This can help you establish yourself as an expert in the field.
Conclusion
The more interest your content brings to the reader, the more likely they are to engage with it. With blog posts, videos, podcasts, infographics, and other types of content, you can get them interested. To boost your online presence, you should focus on SEO and explore various social media strategies.
If you get it right, content marketing can help you to get more leads, visibility, traffic, and conversions. It also enables you to build your reputation and improve your brand trust.
Have you used content marketing to grow your business? Please share your experiences and insights with us in the comments section below.