Last Updated on March 8, 2022
Vibration monitoring technology is among the most versatile tools available to any industry with production facilities. If you need a precise testing and measurement platform for machinery, products, or development, vibration analysis equipment is vital. The automotive industry can make use of vibration analysis equipment throughout multiple levels of manufacturing and development, but smart technology is vital for optimizing results.
Leveraging Smart Vibration Monitoring and Analysis Technology
Traditional vibration monitoring technology relies on physically securing contact sensors to the machinery, structure, or components being tested. The process requires downtime to attach the sensors, and it produces a considerable amount of complex data. Communicating that data to non-technical staff can prove challenging, to say the least. A non-contact vibration analysis system powered by Motion Amplification® technology changed that.
The Iris M™ vibration monitoring platform, from industry leader RDI Technologies, turns every one of a camera's pixels into visual-displacement sensors that render otherwise invisible motion visible. Motion Amplification® technology eliminates downtime for setup and provides a whole-system view of the asset being tested. It communicates complex data clearly and efficiently, even to non-technical staff, in real-time. 
Machine Condition Monitoring for Critical Manufacturing Assets
Smart vibration analysis equipment can benefit an automotive manufacturer through comprehensive machine condition monitoring. When machinery is experiencing a failure or fault, that malfunction will very often produce problematic vibration or movement.
A vibration analysis platform powered by Motion Amplification® technology renders that otherwise invisible motion visible while enabling users to visualize the relationships between components. That level of machine condition monitoring in real-time provides precise insight into the function of a manufacturing asset and, if necessary, allows for efficient root-cause problem-solving. The effective, efficient functioning of those manufacturing assets ensures that problems in the manufacturing process are averted before they even emerge.
Confirming and Optimizing Robotics Precision and Stability
Beyond the substantial financial considerations at stake, the safety of a vehicles' drivers and passengers relies on the reliability of the manufacturing process. That manufacturing process relies on robots doing everything from handling and welding heavy body panels to meticulous parts assembly and driving minute screws. Large or small, they are all required to follow complex paths and perform complex tasks with exact precision.
If that precision is compromised by any malfunction, or even by vibration itself, there is a risk of expensive and unsafe defects to the components or vehicles being manufactured. Problematic vibration produced by a robot due to a malfunction or issue can be identified by vibration monitoring, as it can for any other asset. Additionally, vibration itself may significantly reduce a robot's precision.
The whole-system view of the robot afforded by Motion Amplification® can quickly and effectively identify vibration. Once the source of any vibration is identified, whether it's the robot's components, the supports, the mounting system, or the base, it can be resolved or mitigated.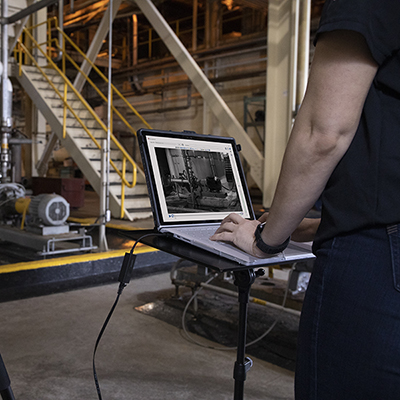 Effectively Shortening the Production Cycle with Testing and Measurement
The versatility of smart vibration monitoring and analysis isn't limited to its machine condition monitoring and predictive maintenance contributions. It is also widely applied for a great variety of testing and measurement functions. The component-level view functionality of Motion Amplification® technology makes the Iris M™ platform particularly effective for automotive testing and measurement.
Components and their interrelationship can be tested and measured in real-time, providing valuable data and identifying potential issues earlier in the process. Access to that kind of practical, applicable data can contribute to a shorter production cycle.
Optimizing the Performance and Efficiency of Vehicles and Vehicle Components
Even when it's not indicative of a malfunction or problem, vibration is often problematic for vehicles and vehicle components. For instance, while vibration may not be the product of a defect, it can indicate an inefficient design.
Excessive or detrimental vibration that is not resolved during the production or manufacturing process risks reducing overall efficiency and fuel economy. Vehicle vibration also applies additional stress to virtually any part subjected to it. As such, identifying and then eliminating or reducing that vibration serves to help lengthen the life of those parts and increase durability.
Vibration Analysis Equipment for Noise, Vibration, and Harshness Testing
Vehicle vibrations represent another distinct problem for vehicle manufacturers—those vehicles' drivers and passengers have to deal with them. Excessive vehicle vibration is not only uncomfortable and irritating, but it may also contribute to headaches, motion sickness, and other discomforts.
A smart vibration analysis platform like Iris M™ serves as a frontline solution for noise, vibration, and harshness (NVH) testing. The fact is, from machine condition monitoring to NVH testing, vibration analysis equipment powered by Motion Amplification® technology provides advantages at virtually every stage of the automotive production process.
Smart, non-contact vibration analysis equipment benefits the entire process as well as individual employees working with your company's assets. The right solution should not only generate data about the condition of machinery but should also allow employees to visualize the data to assist with communicating key takeaways. Reducing downtime, increasing the reliability of key assets, and assisting with development are all benefits a company can expect when choosing the right smart vibration analysis technology.
About RDI Technologies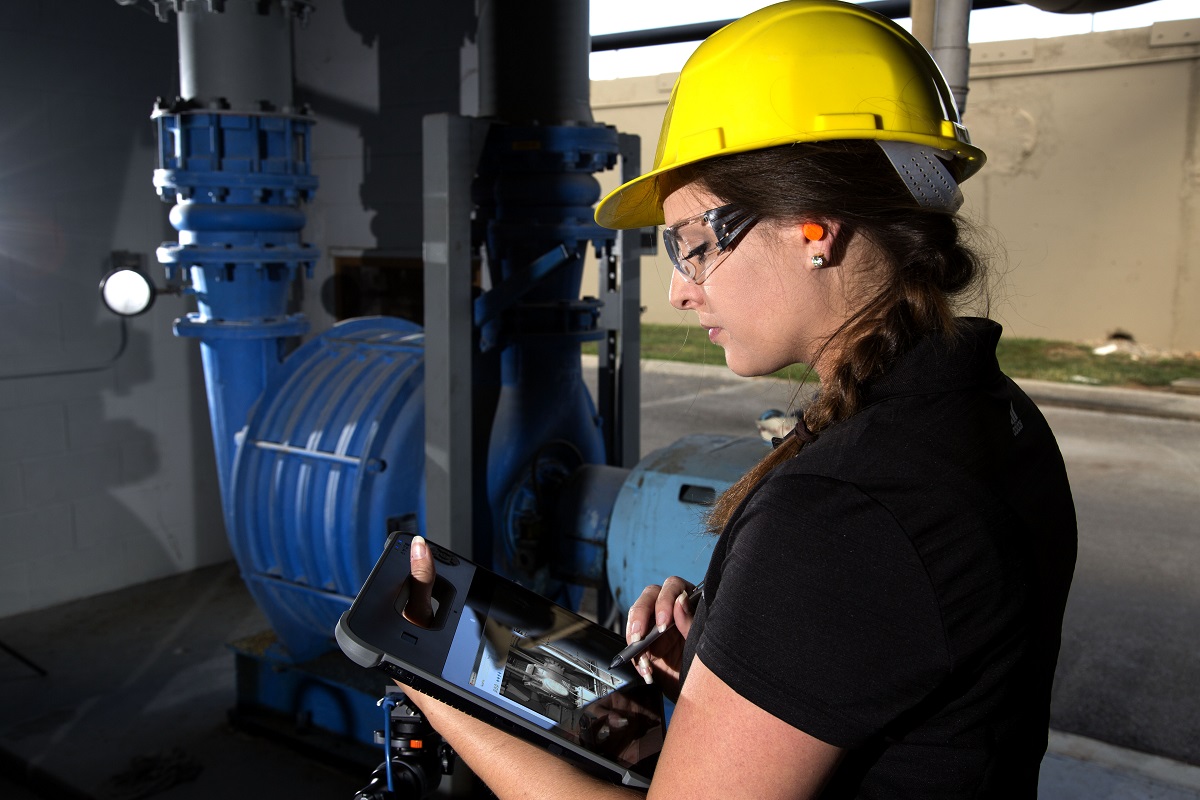 RDI Technologies has successfully revolutionized the testing and machine condition monitoring world by introducing their cutting-edge Iris M™ platform. Powered by Motion Amplification®, the Iris M™ vibration analysis equipment platform is a precision predictive maintenance solution that delivers valuable insights into the reliability and condition of critical assets.
RDI Technologies' Motion Amplification® technology reveals otherwise invisible problematic vibration and movement in equipment, allowing users to evaluate its condition in real-time. In addition to the ease of use and reliability of the Iris M™ platform, it can be installed without machine downtime and run continually or at specific intervals. Better understand test results and the condition of critical assets with Iris M™ from RDI Technologies. 
Trust Iris M™ to communicate critical information to both non-technical and technical team members at Rditechnologies.com