Last Updated on March 2, 2020
Times don't always remain the same, quite obviously. The times when tourism and travel were all seen as a great luxury and was a bigger deal is when the rail and its services were much more valued. New travelers tend to look for new experiences, new adventures and new demands and open from travel from Moscow to St Petersburg by Sapsan train.
This is what new tourism is. In search of the new system of travel, the new system has been broken down. However, this is the type of things youngsters may think and that is why the concept needs to be made clear. Traveling through train is one of the many luxuries which is still valued by many of those who understand its importance.
Many of the travelers tend to love exploring the opportunities. They can also contribute to eco-friendly traveling and displaying respect for the overall culture of the host nations.
Travel through trains isn't considered the main mode of transportation the way they were actually considered in the late 19th century. However, the passenger trains are still known to be regularly traversing the North American continents and the European continents. It is important to understand the importance and pleasure that train traveling holds.
They can help create a new trend of going back to traveling in comfort instead of seeking luxury. Train travel tends to offer many advantages over road trips and flights. Before you make a decision, make sure you consider the following points.
For further information click on the link check Berlin to Prague train schedule.
Sightseeing
If you consider traveling through a train, you'll be able to see and experience the serene beauty and pleasant environment of the countryside where you pass by. This is a great way through which you can get a feel for the landscape and nature. This is almost impossible to do due to flying over 30,000 feet above the view which needs to be seen for a soulful feeling.
Driving a car, on the other hand, would require you to keep your eyes on the road, so where is the fun in that?
Cost
Train transport is known to be pretty much cheaper than buying an airline ticket or traveling by road in your car which would require not only extra gas or petrol but also service and in case of a problem you'd have to bear the additional costs. Booking a train at night would also help you save money, as you won't get into the hassle of making too many stops or staying in a hotel for a short amount of time.
Environment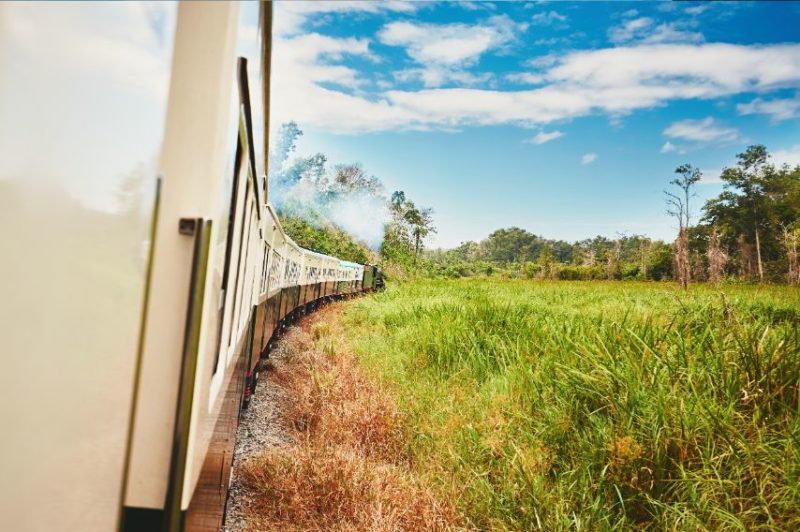 As mentioned above, transportation through a train tends to have a positive effect on you and is the dream of an ecologically conscious traveler. Riding a train would help you contribute to fewer carbon emissions and also you won't be a part of gridlock cars on the roads.
Flexibility
Trains tend to make some stops in between, normally at the major destinations and the landmarks en route to the final stop. These major destinations would surely be on your list and won't be in the way of you reaching your destination of baring any extra or additional costs. In case of you having you disembarking or embarking pass, it would be easy for you to see and roam various cities and towns along the way.
This is like a dream come true for passionate and spontaneous travelers, who don't like just sticking to their bucket list but dream outside of it too.
Comfort
The seating within a train and the private cabins tends to be more comfortable, spacious and easy to stay at for almost everyone. It is a lot more comfortable than the small and limited space offered in the airplanes and automobiles. The modern trains also include the seats in a fully horizontal position.
If you want to have to full comfortable and better train experience, you can book a seat from the doors at either one end of the train. This helps you experience a peaceful time without any disturbances due to the strolling and passing of the passengers.
Safety
This is something that many people tend to agree with as airplanes tend to be more threatened while security issues going on. Trains are considered to be relatively safe and secure. They are guarded and security personnel is present hence you would be saved from waiting in lone security ques.
There wouldn't be any intensive baggage screening either which would help save time.
Extra baggage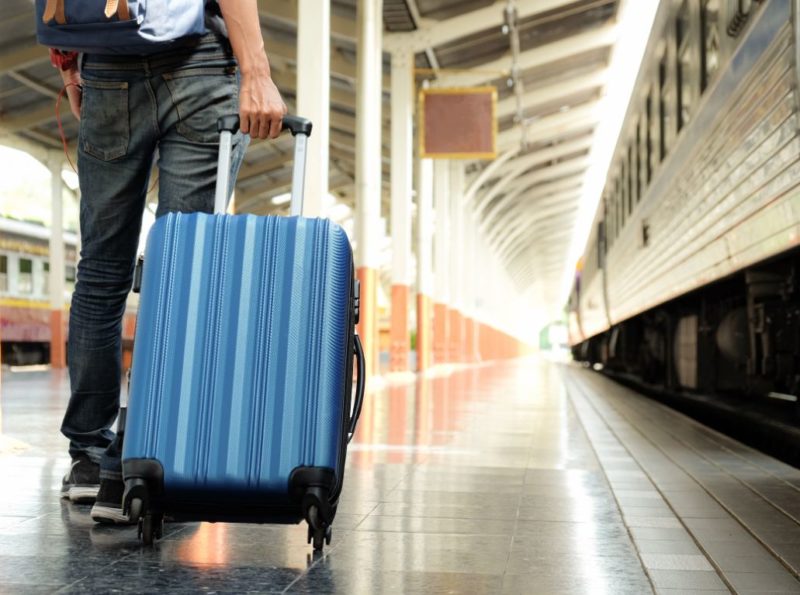 It is pretty normal for many of the airlines to charge travelers a fee to check a bag or two. Many have also started charging for the carry-on bags too. If you compare these useless and expensive policies to another baggage allowance, then you'll know you are able to have two carry-on items which can be up to 50 pounds each.
Not much hassle
If you are taking a trip your period of exhaustion and waiting takes place before it even starts. You would have to come to the airport about two hours early and have to wait in the long and sweaty queues for security checking. You may even have to show your luggage which you packed and take off some clothing items due to security issues.
Trains are better in this case, as this type of time isn't taken in the security check and there isn't any pre-trip exhaustion involved. Mostly you have to arrive just 30 minutes before and walk straight to the platform.
Door to door convenience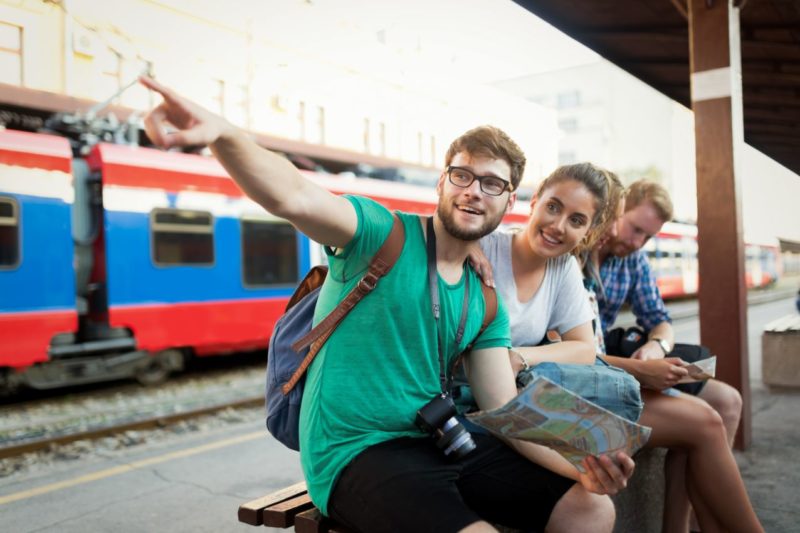 Most train stations are located where the majority of the population is, i.e. mostly right down in the heart of the cities. This makes it easier for the people who live a little remotely far to reach as it lies midway. Instead of traveling to the airport before your actual travel takes place, you can rest and make your whole travel situation easier by getting to the places on time.
Eco-friendly
Another important thing to know about trains is that they are more energy-efficient than cars and airplanes. Hence, this makes the trains a lot more eco-friendly. As mentioned before, the carbon emissions tend to be really harmful, but the ones from the trains are a lot less damaging than the ones from other transports.
This is because train emissions aren't released directly into the upper atmosphere.
Trains tend to have an old-fashioned charm to them
As train travel was popular and considered the typical form of travel in the antique times, it still is known to be traditional and a refreshing method of transport. Especially if you are traveling for a long period of time, it is important to consider traveling through trains as it would help you be comfortable and less nauseous than planes or road trips. In overnight train travels, you'll be able to find all the comfort, food and dining experience that one would require, especially for the long travels.
In the day, you can spend your time doing what you want.
Travel through the sapsan train from Moscow to St Petersburg
Total Number of trains: 14
Fastest trip durations: 3 hours and 30 minutes
Price: $63.35
Berlin to Prague train schedule
Train: EC 171 Berliner
Departure: 6: 56 AM
Arrival: 11: 36 AM
Train: EC 173 berliner
Departure: 08:59 AM
Arrival: 13:36 PM
Train: EC 379 Berliner
Departure: 10:59 AM
Arrival: 15:36 PM