Last Updated on January 24, 2023
One of the most crucial elements when job hunting is your resume. Before you can even make a good impression on your potential employer in an interview, your resume will have already done all the talking for you. Hence, a creative, yet carefully crafted CV is essential.
Even if this isn't your first job application, getting your resume right is still tricky. For beginners in the job market, it gets trickier. What exactly do you put in a resume? How do you explain a gap year? Should you use a service like Genially online resume builder, or just do everything yourself? Are resume templates a good idea?
Problems with Writing Your Own Resume
Lots of things can go wrong when you're writing (or updating) your resume.
First, you can overlook spelling and grammatical errors. Even small errors can lead some hiring managers to think that you're sloppy and not keen on details. It could convey that you're not taking the application process seriously, as you didn't even make time to proofread your CV.
Second, you could be rambling on about irrelevant details about yourself. The trick is not to write something too long; but at the same time, not so short that you leave important bits out, like your achievements. Focus on the tasks you did that would be relevant to your desired position. For example: if you're applying as an executive assistant, emphasize your organizational and time-management skills.
Third, you may be failing to add value to your resume. Remember: you're a unique individual who has your own set of skills and interests to bring to this company. You don't want your potential employer to think that you're a robot now, do you? Add value to your resume by including things like hobbies, volunteer work, and any ongoing training.
Benefits of Using a Resume Builder Online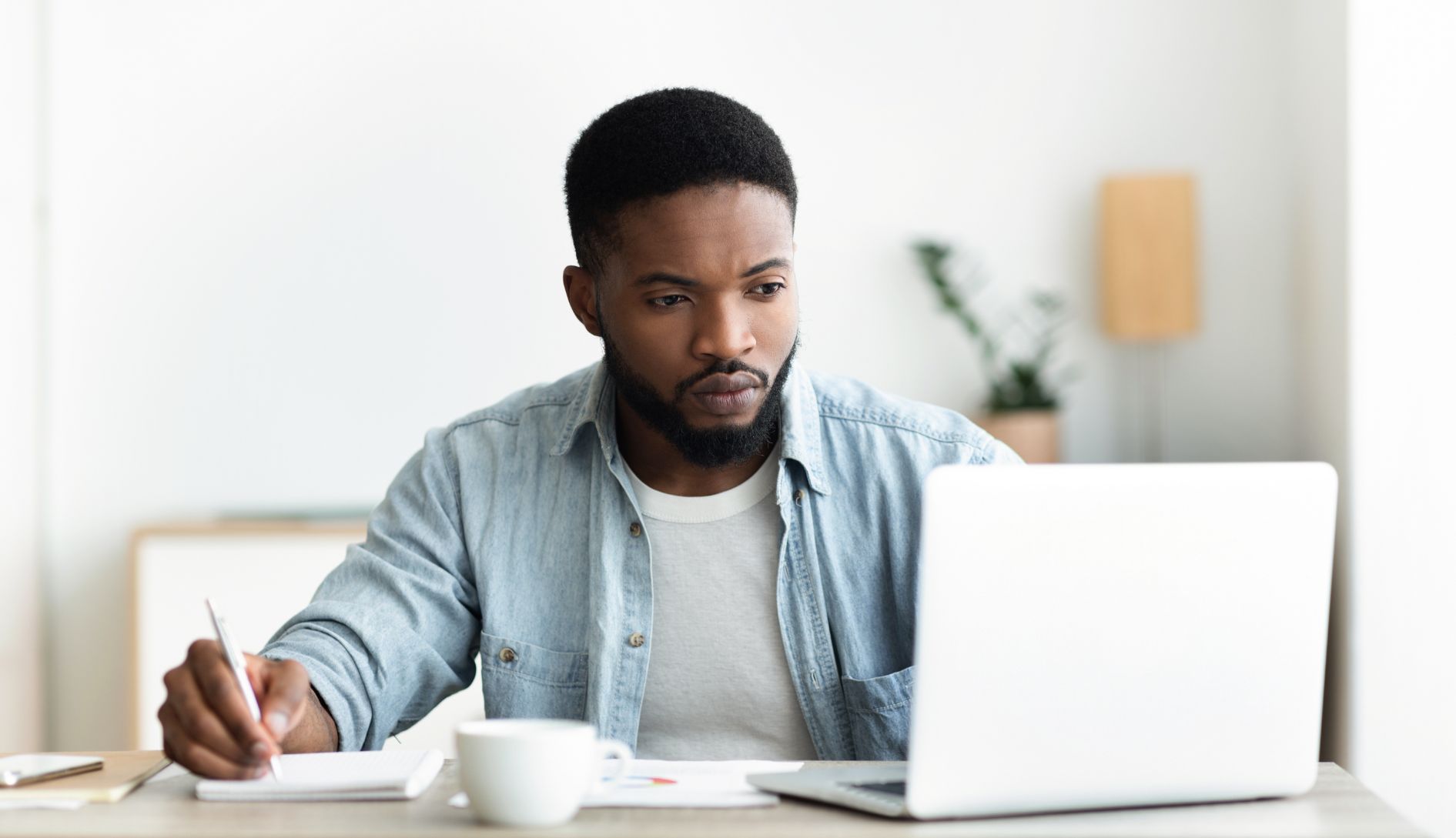 Once you have an idea of what you want to include in your CV, the next step is deciding whether or not to use a template. The Genially online resume builder can be a great tool for ensuring you have a well-crafted resume that highlights your best points, while still being unique enough to stand out from the competition.
One of the best benefits of using the free online Genially resume builder is that it saves time. No need to get a pen and paper. Simply log into the online CV maker, pick a template, and begin filling in your details. Depending on how fast you go, you could be done in less than 10 minutes.
The second great thing about using the Genially resume builder is quick and easy access. No need to carry around copies of your resume. Edits you make are instantly saved on the cloud.
So let's say you suddenly bump into an old colleague and he casually mentions an opening at his firm. You can just go online, access your resume, make a few necessary edits, and email him your CV – while you're both having coffee.
The third benefit is how templates make it easy for you to focus on your best points without a lot of fuss. Don't be scared of using a ready-made format. A template saves you from going on and on about irrelevant information about yourself.
With a template, you can just fill in personal information – and you're done! Plus, the Genially online resume builder features beautiful, interactive resumes. Unlike a traditional CV, you can include links to your portfolio and social media pages, so your resume truly comes alive!
What to Highlight in Your Resume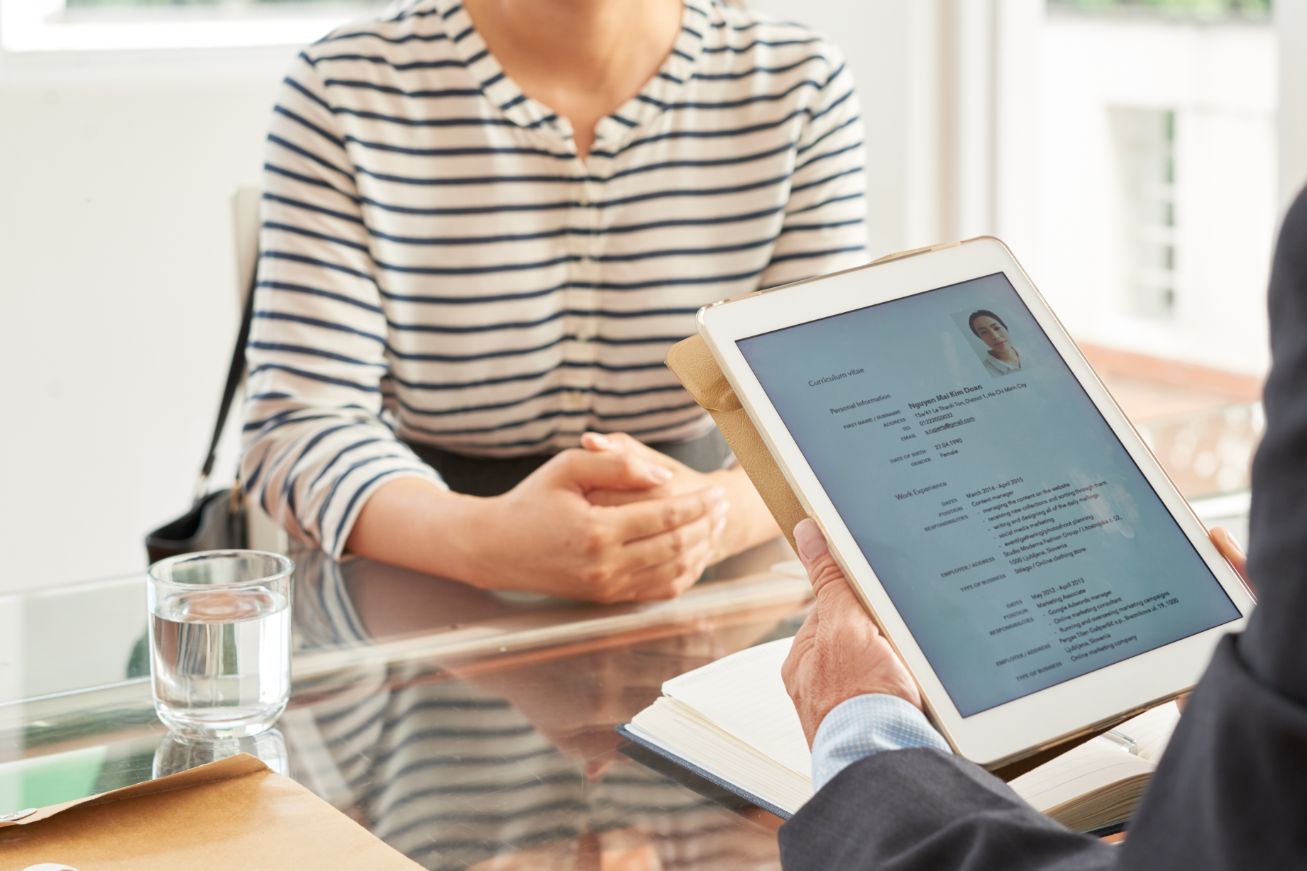 There are generally three sections you'd want to focus on: your introduction, work experience, and skills.
An introduction is a short, simple summary about who you are and what you hope to achieve in your career. Think of it as a quick cover letter. Having this will set you apart from other candidates because this is usually the first thing hiring managers will read on a resume.
Introductions should be customized depending on the job you're applying for. For example: if you're applying as a web developer, you could say:
"Hello! I'm a junior web developer with a passion for trade and eCommerce. I've been creating customized websites for companies in the retail industry for 2 years. I'm excited to create bigger, better platforms that link customers with brands they love."
Second, make sure you include work experience appropriate to the job at hand. For instance, if you're applying as a content manager, there's no need to mention administrative tasks you did at your previous position. You can also use bullet points to make this section easy on the eyes.
Lastly, don't be shy about your skills. Write about languages you've mastered, the software you know how to use well, and any related soft skills (e.g. conflict resolution, leadership, etc.) you could bring to the table.
Types of Resume that will Get You Noticed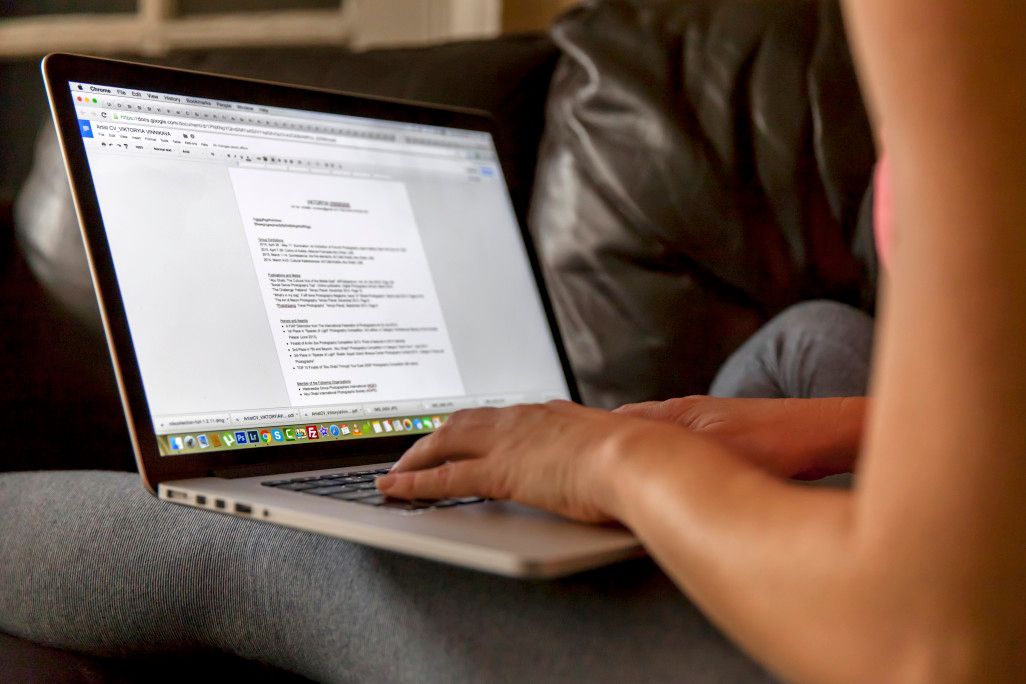 Aside from your common resume types (chronological, functional, and combination), you can choose a more modern approach to ensure you don't get lost in a sea of job candidates.
**Note: most employers will simply prefer a chronological resume. Go only for a non-traditional resume if you know that it's acceptable in the industry you're applying in.**
Infographic resumes are a good example of non-traditional resumes that some people like to use, particularly if they're applying in a creative field. This type includes graphs, icons, diagrams, and other visualizations to represent information.
There's also the mini-resume, which is like a business card, but with more concise details about yourself. This is great to have during networking events or career fairs. A mini-resume will contain contact details at the top, followed by 2-3 sentences about what it is you do.
Then there's the interactive online resume. This type is saved on the cloud and can be accessed anywhere as long as you have an internet connection. Typically in a single page format, it will contain interactive elements, such as links to your social media profiles.
If you want to try your hand at making any of these resumes, the Genially resume maker online can do the job quickly and easily. Try it with a free account today!