They say that jacks-of-all-trade are masters of none, but the history of Benjamin Franklin dares to say otherwise.
A man considered to be a leading visionary of his time, it was no wonder he rose to the ranks and, through campaigning for colonial unity, earned the title of the First American.
Early Life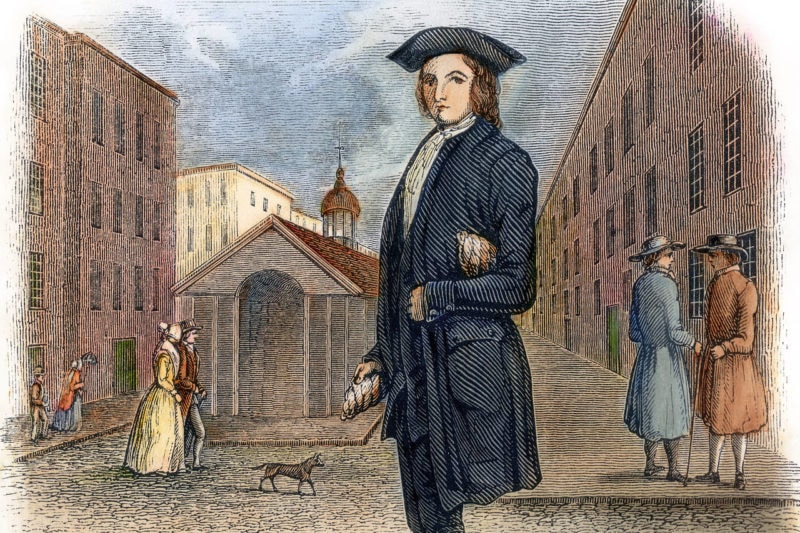 Benjamin Franklin was born on Boston in January 6, 1706, to Josiah and Abiel Franklin. His grandparents and his father were all born in England.
His maternal grandparents fled to Massachusetts because of religious prosecution from the King of England.
His maternal grandfather was an activist of sorts as he refused orders from the local magistrate in favor of the working class. This influenced Franklin's conviction in life.
In a period where firstborn sons were highly favored, Ben was the youngest son from five generations of youngest sons. His father wasn't a rich man, only making candles and soap for a living, with 17 children from two marriages.
Ben grew up in a home that was raucous but happy. As Puritans, his parents expected him to become a minister. It was considered an honor to have a family member serve the church. However, there was not enough money for Ben to finish his studies.
Despite the circumstances, it did not deter him. He continued his studies on his own after the age of ten by heavily consuming books.
Employment
Ben sold candles on the street to help his family. He started officially working at age 12, apprenticed under his older half-brother who was a printer.
While working, he developed his writing style by rewriting articles he found in a literary magazine. His brother started the first independent newspaper with articles written by local friends.
Since Ben could not secure permission from his brother to publish his opinion pieces, he sent in letters under the pseudonym Silence Dogood. His letters were often the subject of town conversations consisting of humorous observations on Boston society.
After a series of events resulting from compounding disagreements with his half-brother, Ben left Boston at 17. During that time, runaways were fugitives in the eye of the law.
Ben found it hard to find employment wherever he went and whatever job he got was not enough. He finally settled in Philadelphia, a place more welcoming than New York and New Jersey. His talent for writing soon caught on with the public.
In one disheartening event however, Pennsylvania Governor Keith promised to pay for publishing equipment he sent Ben to buy in England but reneged on him.
When he was able to get back to Philadelphia, he returned to work in the printing industry until he was able to secure a loan to set up his own printing company.
Ben flourished there and became known as one of the greatest minds of his time with his astute observations, intelligent commentaries and well-presented arguments. Due to his influence and success, he assumed posts in public office until he became the 6th President of Pennsylvania.
Benjamin Franklin eventually became one of the Founding Fathers of America who sought for independence from the British Empire.
Ben was also an inventor and scientist even if he did not see much importance in science. He was especially known for the famous science experiment of the kite flying during the thunderstorm.
When he retired from the printing business, he started tinkering around and creating useful inventions. He never sought for patents as he believed that his inventions were great contributions to the improvement of man's welfare. Some of his inventions include the bifocals, the glass harmonica, swim fins, and the Franklin stove.
Personal Life
When Ben fled to Philadelphia, he met a young Deborah Read. With no riches to pride himself with, the young Ben was not deemed a suitable match. However, before he left for London, they exchanged vows to wed when he came back.
Ben only wrote once to Deborah in the years he spent cavorting with other women in London. This led Deborah to wed another man, only to find herself alone when her husband fled the country with her dowry.
Ben returned to Philadelphia but was still not deemed a handsome match for most as he had with him an illegitimate son from an unknown woman. Ben and Deborah rekindled their romance and she lived her life as his common-law wife.
Later on, Deborah would often feel loneliness as Ben often traveled far for extended periods of time. They had two children, a daughter and a son who died at age 4. Later, he and his illegitimate son, William, would sever ties due to political differences.
It's easy to see that Benjamin Franklin's life was no easy sailing but nothing could stop him from helping himself and others. Here are some wise words from Ben Franklin to inspire you to greatness.
Benjamin Franklin Quotes
"Well done is better than well said." – Benjamin Franklin
"Lost time is never found again." – Benjamin Franklin
"It is the working man who is the happy man It is the idle man who is the miserable man." – Benjamin Franklin
"An investment in knowledge pays the best interest." – Benjamin Franklin
"You may delay, but time will not." – Benjamin Franklin
"A penny saved is a penny earned." – Benjamin Franklin
"Be slow in choosing a friend, slower in changing." – Benjamin Franklin
"Beware of little expenses A small leak will sink a great ship." – Benjamin Franklin
"Energy and persistence conquer all things." – Benjamin Franklin
"Beware the hobby that eats." – Benjamin Franklin
"By failing to prepare, you are preparing to fail." – Benjamin Franklin
"He that is good for making excuses is seldom good for anything else." – Benjamin Franklin
"When you're finished changing, you're finished." – Benjamin Franklin
"Life's tragedy is that we get old too soon and wise too late." – Benjamin Franklin
"Never leave that till tomorrow which you can do today." – Benjamin Franklin
"Tell me and I forget Teach me and I remember Involve me and I learn." – Benjamin Franklin
"Never confuse motion with action." – Benjamin Franklin
"The doors of wisdom are never shut." – Benjamin Franklin
"Wise men don't need advice Fools won't take it." – Benjamin Franklin
"Hide not your talents They for use were made What's a sundial in the shade?" – Benjamin Franklin
"He that speaks much, is much mistaken." – Benjamin Franklin
"He who falls in love with himself will have no rivals." – Benjamin
Franklin
"Eat to please thyself, but dress to please others." – Benjamin Franklin
"Observe all men, thyself most." – Benjamin Franklin
"He that's secure is not safe." – Benjamin Franklin
"Early to bed and early to rise makes a man healthy, wealthy, and wise." – Benjamin Franklin
"We are all born ignorant, but one must work hard to remain stupid." – Benjamin Franklin
"Honesty is the best policy." – Benjamin Franklin
"Without continual growth and progress, such words as improvement, achievement, and success have no meaning." – Benjamin Franklin
"Contentment makes poor men rich, Discontent makes rich men poor." – Benjamin Franklin
"Employ thy time well, if thou meanest to get leisure." – Benjamin Franklin
"Words may show a man's wit but actions his meaning." – Benjamin Franklin
"Wealth is not his that has it, but his that enjoys it." – Benjamin Franklin
"He that waits upon fortune, is never sure of a dinner." – Benjamin Franklin
"The use of money is all the advantage there is in having it." – Benjamin Franklin
"Our necessities never equal our wants." – Benjamin Franklin
"If you know how to spend less than you get, you have the philosopher's stone." – Benjamin Franklin
"One today is worth two tomorrows." – Benjamin Franklin
"The eye of the master will do more work than both his hands." – Benjamin Franklin
"Where sense is wanting, everything is wanting." – Benjamin Franklin
"Dost thou love life? Then do not squander time, for that's the stuff life is made of." – Benjamin Franklin
"Take time for all things, great haste makes great waste." – Benjamin Franklin
"He that won't be counseled can't be helped." – Benjamin Franklin
"If you would know the value of money, go and try to borrow some." – Benjamin Franklin
"Necessity never made a good bargain." – Benjamin Franklin
"To succeed, jump as quickly at opportunities as you do at conclusions." – Benjamin Franklin
"Either write something worth reading or do something worth writing." – Benjamin Franklin
"Those who surrender freedom for security will not have, nor do they deserve, either one." – Benjamin Franklin
"Being ignorant is not so much a shame, as being unwilling to learn." – Benjamin Franklin
"Whatever is begun in anger, ends in shame." – Benjamin Franklin
"The heart of a fool is in his mouth, but the mouth of a wise man is in his heart." – Benjamin Franklin
"A life of leisure and a life of laziness are two things There will be sleeping enough in the grave." – Benjamin Franklin
"Diligence is the mother of good luck." – Benjamin Franklin
"Money has never made man happy, nor will it, there is nothing in its nature to produce happiness The more of it one has the more one wants." – Benjamin Franklin
"Anger is never without a reason, but seldom with a good one." – Benjamin Franklin
"A house is not a home unless it contains food and fire for the mind as well as the body." – Benjamin Franklin
"A slip of the foot you may soon recover, but a slip of the tongue you may never get over." – Benjamin Franklin
"When you're testing to see how deep water is, never use two feet." – Benjamin Franklin
"Instead of cursing the darkness, light a candle." – Benjamin Franklin
"If passion drives you, let reason hold the reins." – Benjamin Franklin
"If time be of all things the most precious, wasting time must be the greatest prodigality." – Benjamin Franklin
"If a man could have half of his wishes, he would double his troubles." – Benjamin Franklin
"Hunger is the best pickle." – Benjamin Franklin
"There are three things extremely hard: steel, a diamond, and to know one's self." – Benjamin Franklin
"Any fool can criticize, condemn and complain and most fools do." – Benjamin Franklin
"It is easier to prevent bad habits than to break them." – Benjamin Franklin
"I didn't fail the test, I just found  ways to do it wrong." – Benjamin Franklin
"Do not fear mistakes You will know failure Continue to reach out." – Benjamin Franklin
"He that can have patience can have what he will." – Benjamin Franklin
"Never ruin an apology with an excuse." – Benjamin Franklin
"Be not sick too late, nor well too soon." – Benjamin Franklin
"There are two ways of being happy — we may either diminish our wants or augment our means — either will do, the result is the same; and it is for each man to decide for himself, and do that which happens to be the easiest. If you are idle or sick or poor, however hard it may be to diminish your wants, it will be harder to augment your means." – Benjamin Franklin
"If you are active and prosperous, or young, or in good health, it may be easier for you to augment your means than to diminish your wants. But if you are wise, you will do both at the same time, young or old, rich or poor, sick or well; and if you are wise, you will do both in such a way as to augment the general happiness of society." – Benjamin Franklin
"Fear to do ill, and you need fear naught else." – Benjamin Franklin
"An old young man will be a young old man." – Benjamin Franklin
"Some, to make themselves considerable, pursue learning; others grasp at wealth; some aim at being thought witty; and others are only careful to make the most of a handsome person; but what is wit, or wealth, or form, or learning, when compared with virtue? It is true we love the handsome, we applaud the learned, and we fear the rich and powerful; but we even worship and adore the virtuous." – Benjamin Franklin
"A learned blockhead is a greater blockhead than an ignorant one." – Benjamin Franklin
"It is a common error in friends, when they would extol their friends, to make comparisons, and to depreciate the merits of others." – Benjamin Franklin
"Each year one vicious habit rooted out, in time might make the worst man good throughout." – Benjamin Franklin
"A new truth is a truth, an old error is an error." – Benjamin Franklin
"A man of words and not of deeds, is like a garden full of weeds." – Benjamin Franklin
"Having lived long, I have experienced many instances of being obliged by better information or fuller consideration to change opinions, even on important subjects, which I once thought right, but found to be otherwise." – Benjamin Franklin
"The way to secure peace is to be prepared for war. They that are on their guard, and appear ready to receive their adversaries, are in much less danger of being attacked, than the supine, secure, and negligent." – Benjamin Franklin
"A fat kitchen makes a lean will." – Benjamin Franklin
"Don't go to the doctor with every distemper, nor to the lawyer with every quarrel, nor to the pot for every thirst." – Benjamin Franklin
"I never saw an oft-removed tree, ?nor yet an oft-removed family, ?that throve so well as those that settled be." – Benjamin Franklin
"Glass, china, and reputation are easily cracked and never well mended." – Benjamin Franklin
"An ounce of prevention is worth a pound of cure." – Benjamin Franklin
"The worship of God is a duty; the hearing and reading of sermons may be useful; but if men rest in hearing and praying, as too many do, it is as if a tree should value itself in being watered and putting forth leaves, tho' it never produced any fruit." – Benjamin Franklin
"Eat to live, and not live to eat." – Benjamin Franklin
"A great talker may be no fool, but he is one that relies on him." – Benjamin Franklin