Coloring inside the lines was once reserved for classroom activities and easily one of a preschooler's favorite pastimes at home. However, it has now evolved into a mindfulness activity for grown-ups. It makes sense too, as it involves a lot of concentration.
Plus, the end results are always gratifying; you don't have to be an artist to have fun with your crayons. What makes this activity more appealing is that you can take your coloring book anywhere you go, making mindfulness accessible with just one page. 
Before you dismiss adult coloring books as just a trend that will eventually be forgotten, consider the many benefits of adult coloring books. According to many researchers, adult coloring can be therapeutic, help reduce anxiety levels, and can aid in practicing focus and mental strength.
Meditation trains the brain to let go of unnecessary thoughts and just focus on the moment. And this is exactly what adult coloring does to the brain. 
Here, we'll list the 20 best adult coloring books that are worth considering. With varying styles and subjects – such as intricate tattoo designs, skylines, fashion, and even K-pop artists – these coloring books will definitely help you relax and unwind. 
Best Coloring Books for Adults
1. Secret Garden: An Inky Treasure Hunt by Johanna Basford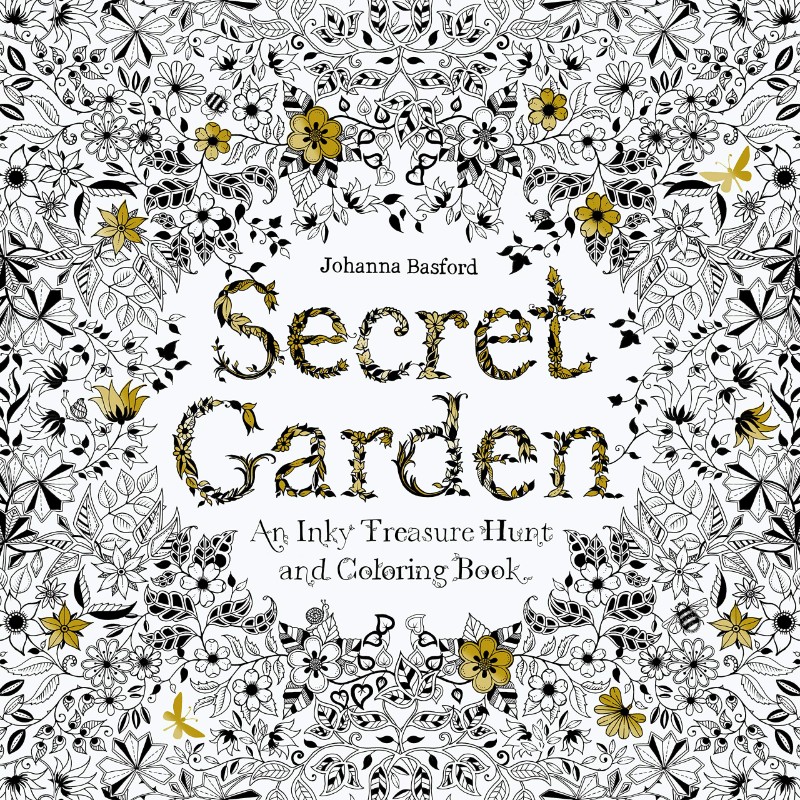 With all its intricate and beautiful designs to choose from, Secret Garden quickly became a bestseller and has been translated into several languages because of its popularity.
This book was originally intended for children, but Basford soon proposed to create a coloring book for older clients who jokingly said that they'd also enjoy coloring her book.
You can say that this is the book that started it all, and buyers say that there's nothing quite like it. 
2. The Mindfulness Coloring Book: Anti-Stress Art Therapy for Busy People by Emma Farrarons
This book will surely make commuting or a trip to the park a little more peaceful with all its carefully crafted waves and mesmerizing floral patterns. You'll definitely learn to practice mindfulness while honing your creative skills with this book.
Buy The Mindfulness Coloring Book on Amazon
3. 2020 Weekly Coloring Planner by Johanna Basford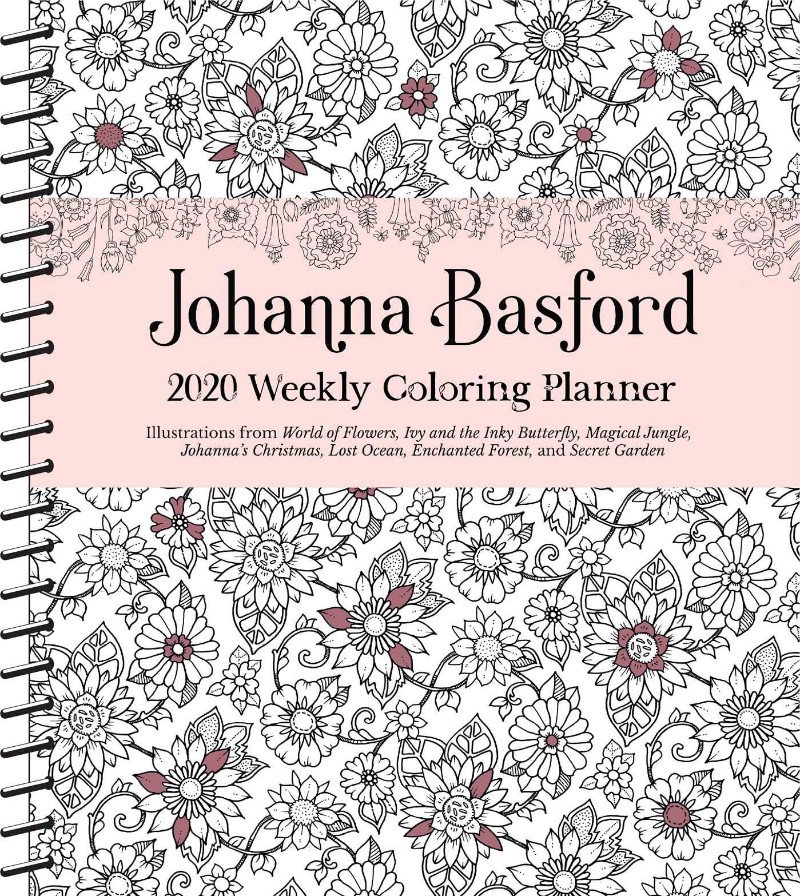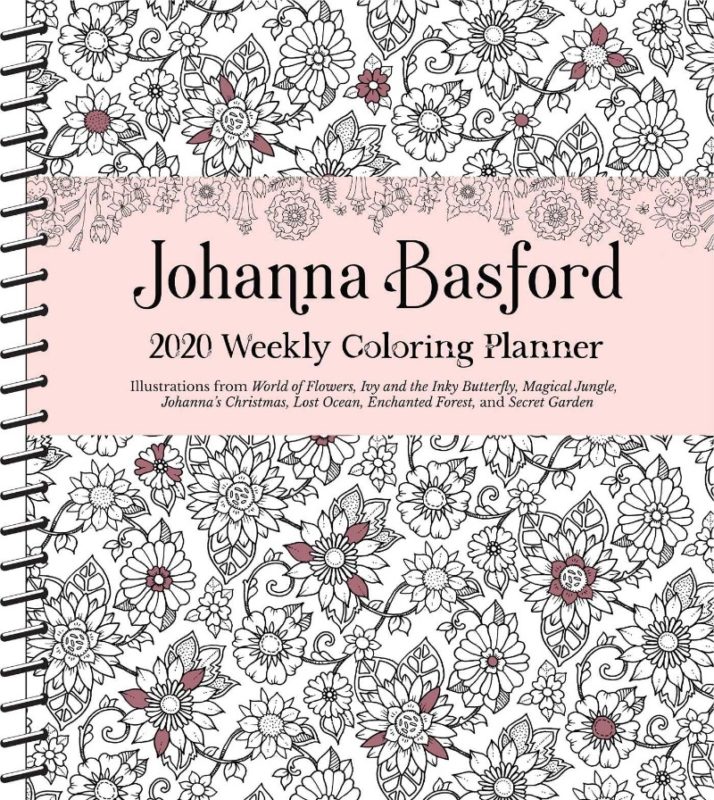 Who says that a coloring book's purpose is only for coloring? Basford exceeds expectations by creating a day-to-day planner that is just the perfect balance of simplicity and intricacy.
This spiral-bound coloring book is a planner, diary, and calendar in one. It isn't too late to grab a copy of this book and start planning for this year's activities. 
Buy the 2020 Weekly Coloring Planner on Amazon 
4. F*ck This Shit Show: 2020-2021 Swear Word Coloring Planner by Everyday Coloring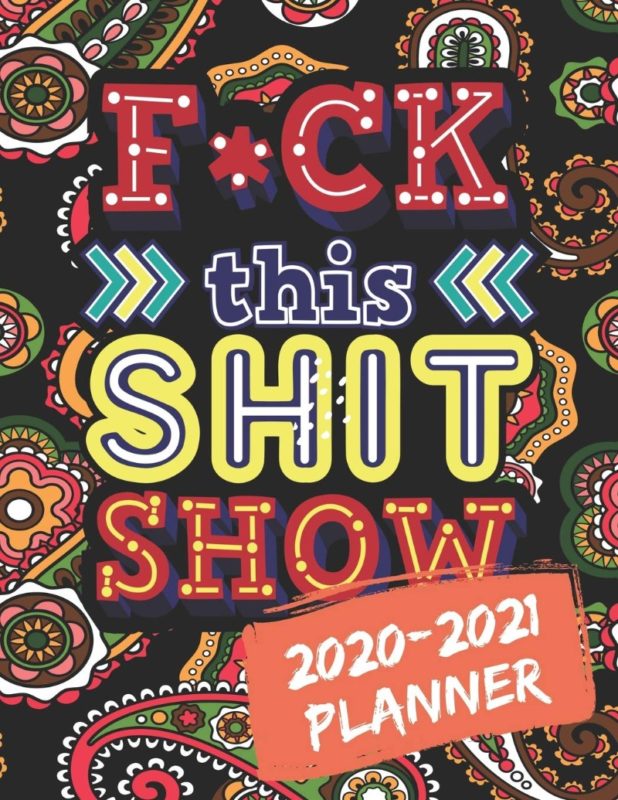 This two-year planner includes 24 swear word coloring pages and 50 blank pages with motivational quotes on top. This coloring book is best for setting goals and meeting deadlines. 
Buy the F*ck This Shit Show: 2020-2021 on Amazon
5. BTS Coloring Book for Stress Relief, Happiness, and Relaxation by Ena Beleno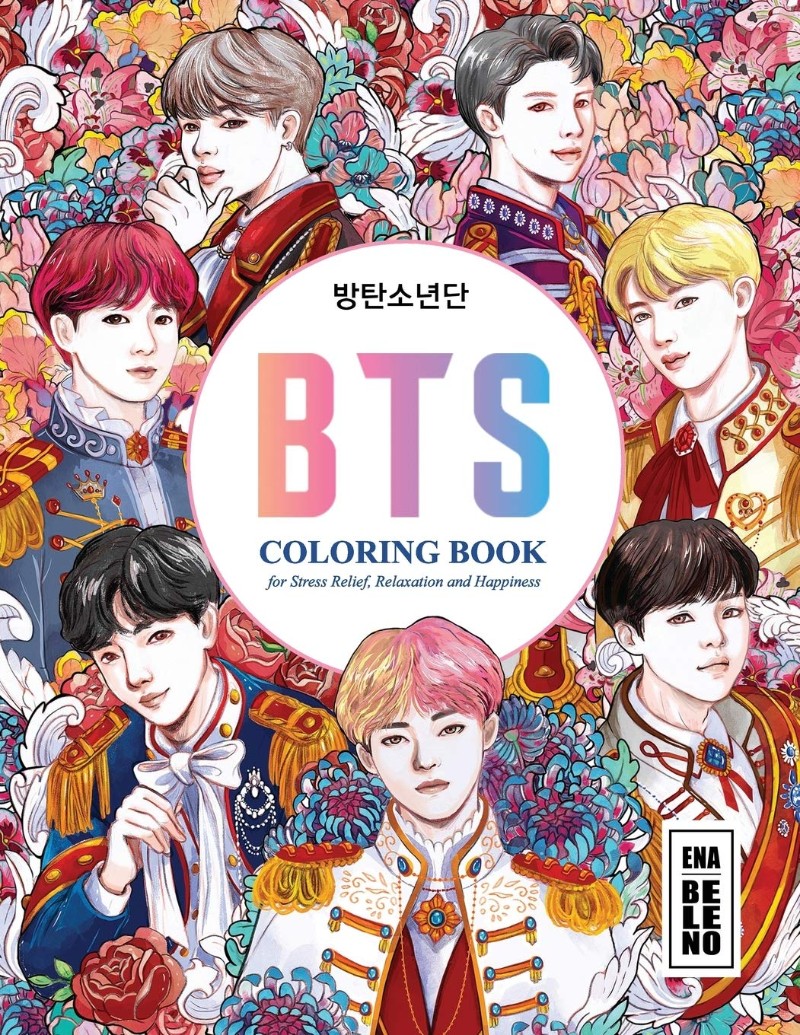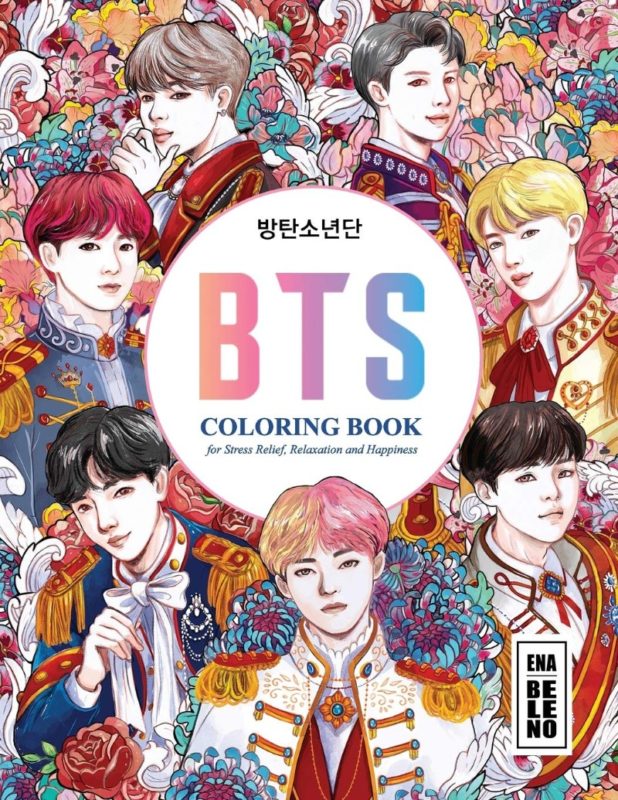 This adult coloring book is perfect for the friend who is obsessed with Korean celebrities. It includes 25 pages of hand-drawn illustrations of popular K-Pop artists. 
Buy the BTS Coloring Book on Amazon
6. The Splat: Coloring the '90s by Random House
Ever wish you could go back to the good old days to watch your favorite cartoons on Nickelodeon? Take a trip to the 90s with this adult coloring book and even try challenging yourself by coloring the cartoons accurately.
This book will have you practicing inner peace while working on your memory at the same time. 
7. Fantastic Cities: A Coloring Book of Amazing Places by Steve McDonald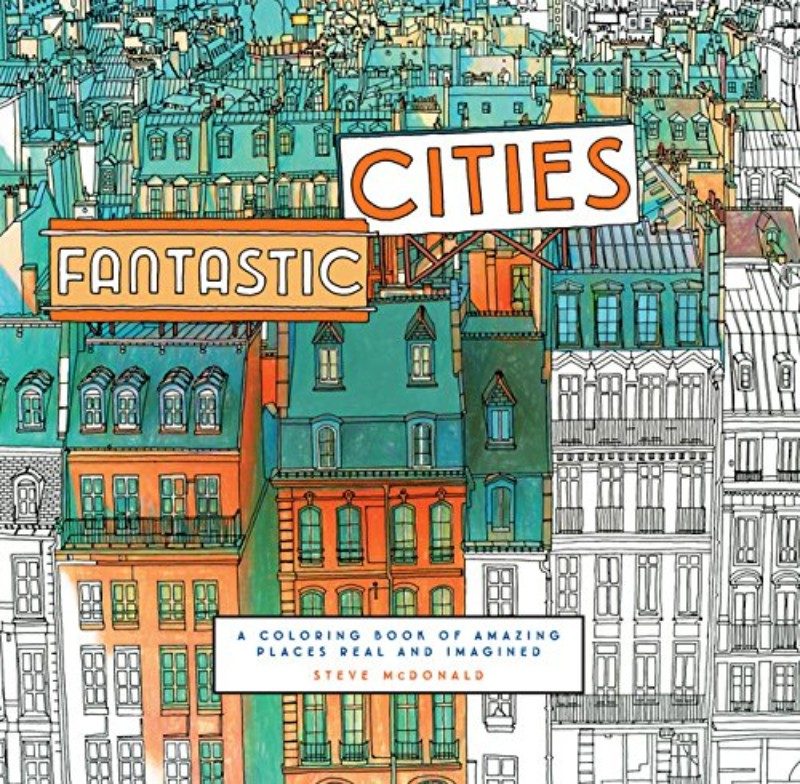 Fantastic Cities will bring you to aerial views that you've never been to your whole life while you're in the comfort of your own home. This book is perfect for those who love architecture and geometrical shapes. 
Buy Fantastic Cities on Amazon
8. Tattoo Coloring Book by Jade Summer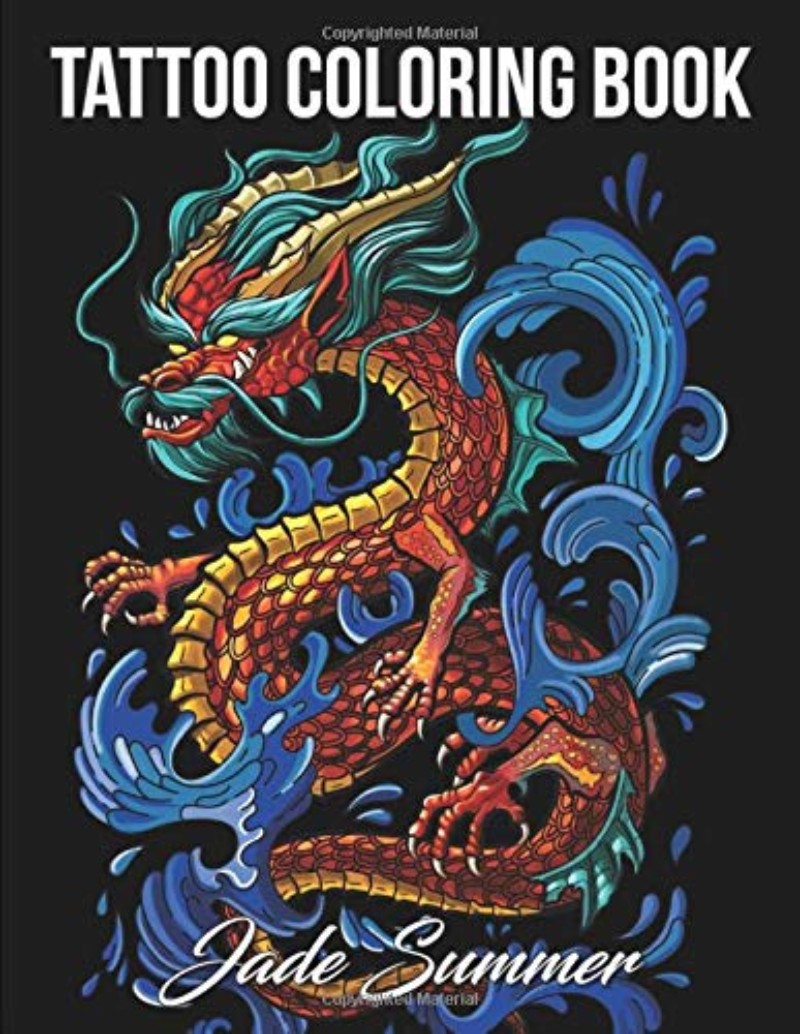 The tattoo fans who are always looking for new designs will definitely have fun coloring this book. Give those tattoos your imagination, and bring them to life. Who knows, maybe you'll find inspiration for your next ink in this book. 
Buy the Tattoo Coloring Book on Amazon
9. Adult Coloring Book: Stress-Relieving Patterns by Blue Star Coloring
The designs on this book are simple and easy to fill in, and there's even enough space outside the drawings for you to create your own doodles. This book's layout allows you to improvise if you want.
With over 400,000 copies sold worldwide, this book has easily become a staple for adults who want to revisit their favorite childhood pastimes of coloring and doodling.  
Buy Stress-Relieving Patterns on Amazon
10. Adult Coloring Book: Stress-Relieving Animal Designs by MantraCraft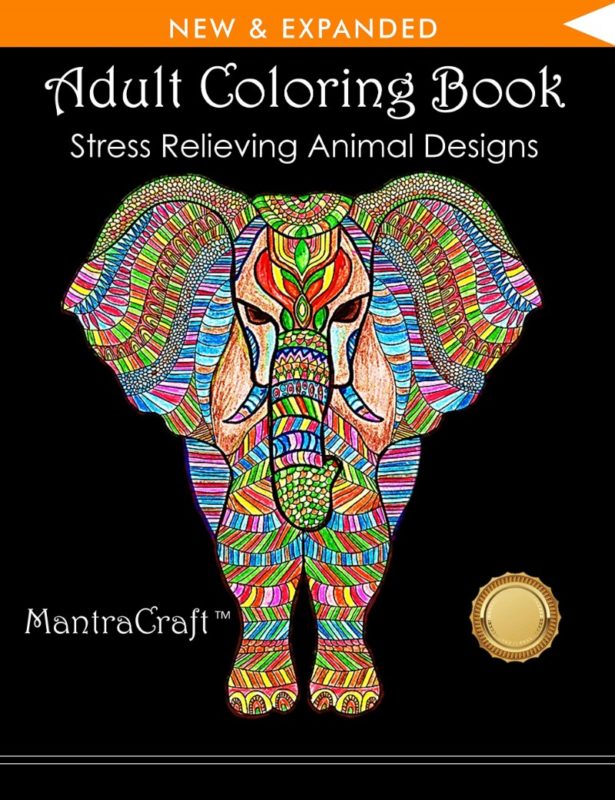 Any animal lover will love to get their hands on this book. With its intricate patterns, you'll find that your mind has no space left to wander because you're too focused on coloring your favorite animals beautifully. 
Buy Stress-Relieving Animal Designs on Amazon
11. Enchanted Forest: An Inky Quest by Johanna Basford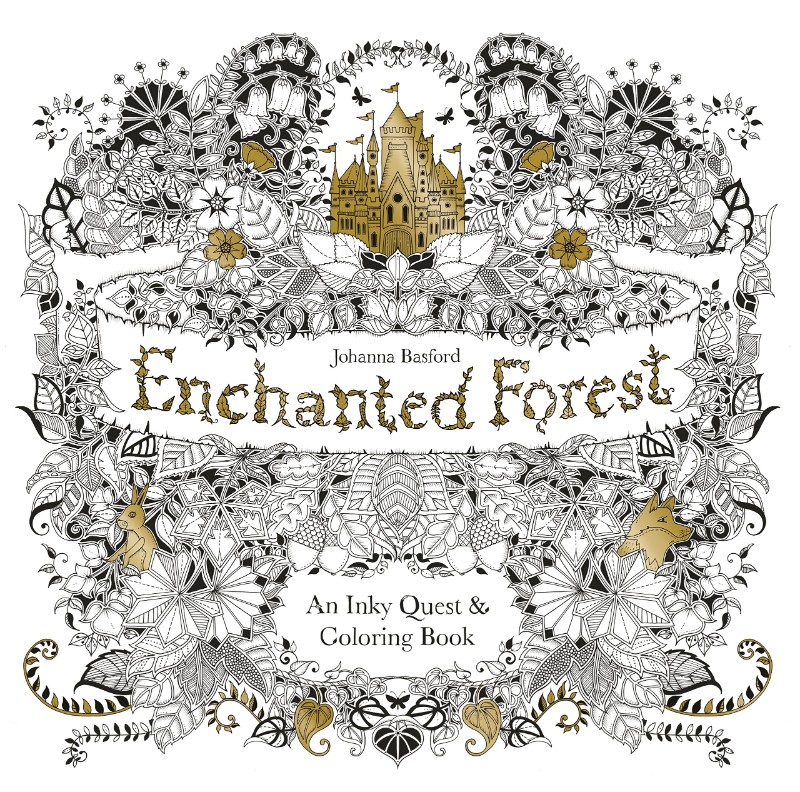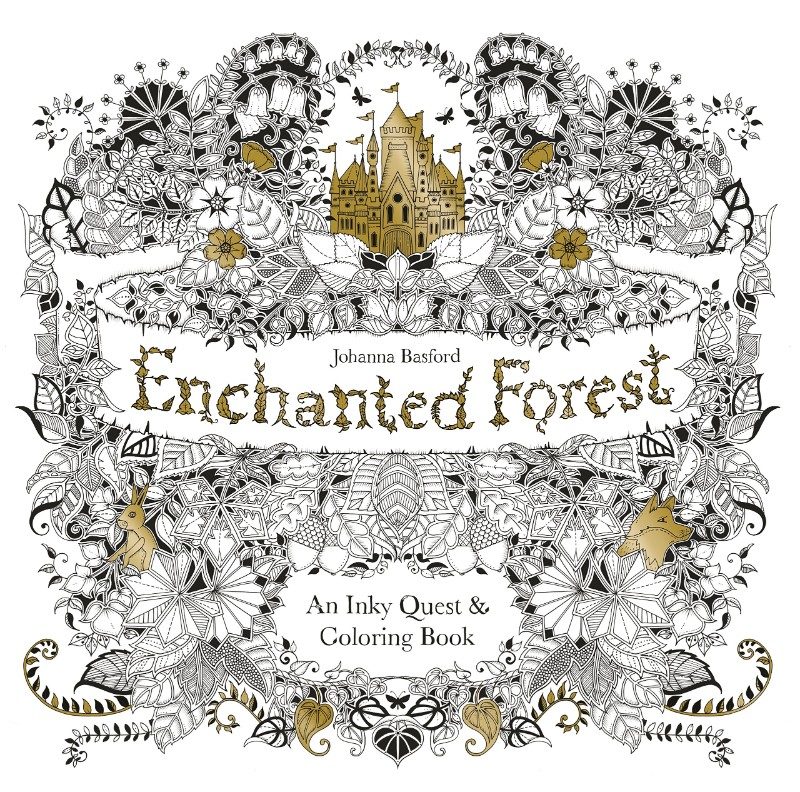 Johanna Basford's adult coloring books are all the rage because she adds something new to every book. With Enchanted Forest, you'll be able to find hidden objects while getting lost in all of its whimsical drawings. 
Buy Enchanted Forest on Amazon
12. Creative Haven Art Deco Fashions Coloring Book by Ming-Ju Sun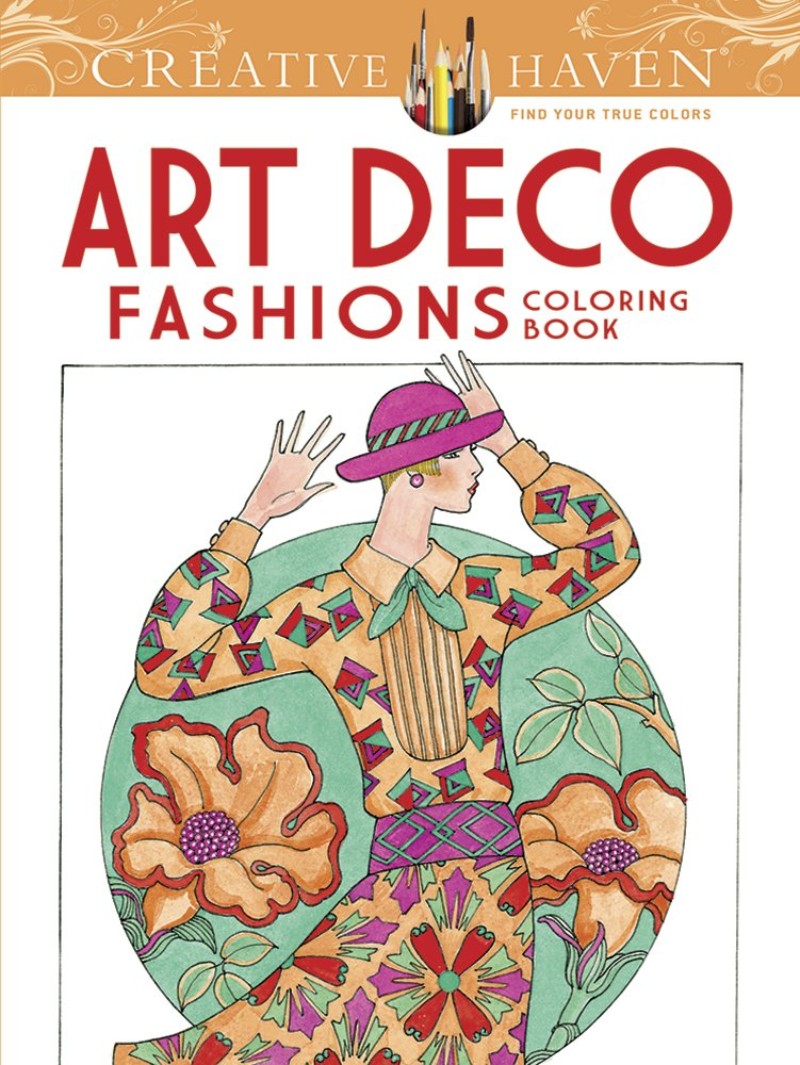 Fashion lovers have praised this book highly, saying that the outfits are gorgeous and fitting for the eras that each ensemble was inspired by. You may be inspired to style your next outfit with this book. 
Buy Art Deco Fashions Coloring Book on Amazon
13. Coloring Books for Adults: Amazing Swirls by Happy Coloring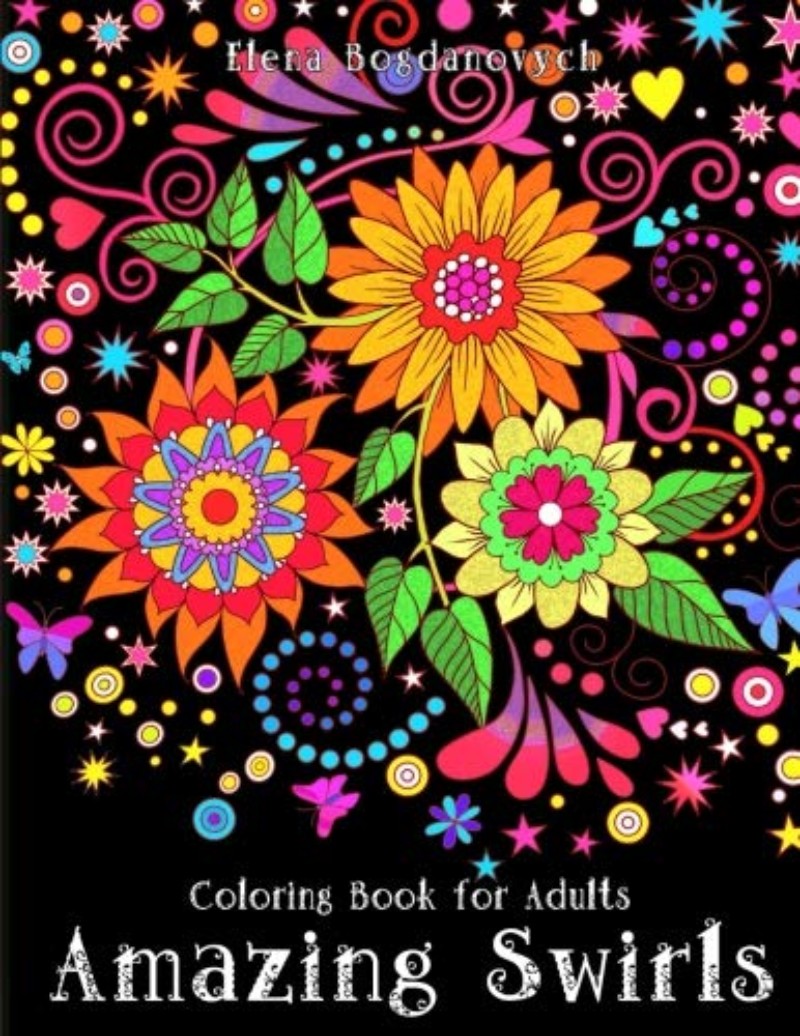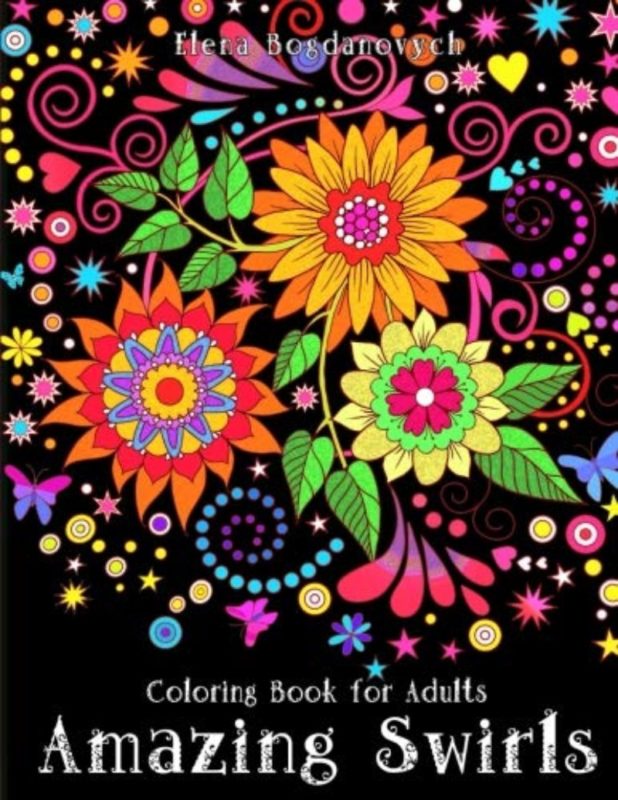 No matter what skill level you're in, you'll find a page here that suits you. Images are only printed on the front part of each page, which means that you can color without fear of blotting the next one. 
14. Good Vibes Coloring Book by Thaneeya McArdle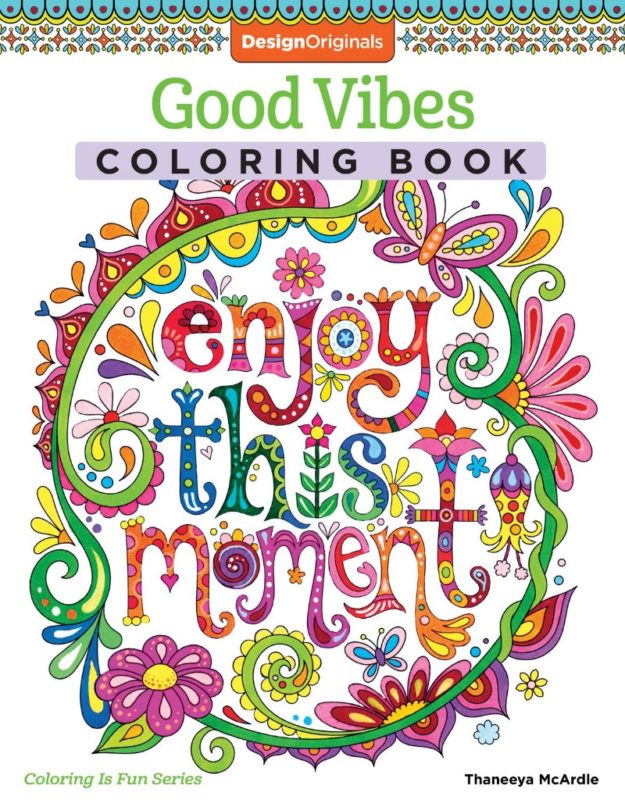 The Good Vibes Coloring Book comes with 30 beginner-friendly designs that will surely put you in a good mood with their motivational messages. The images are printed on high-quality paper, so you can finally use your gel pens and markers on this book.
Buy the Good Vibes Coloring Book on Amazon
15. The Official A Game of Thrones Coloring Book by George R. R. Martin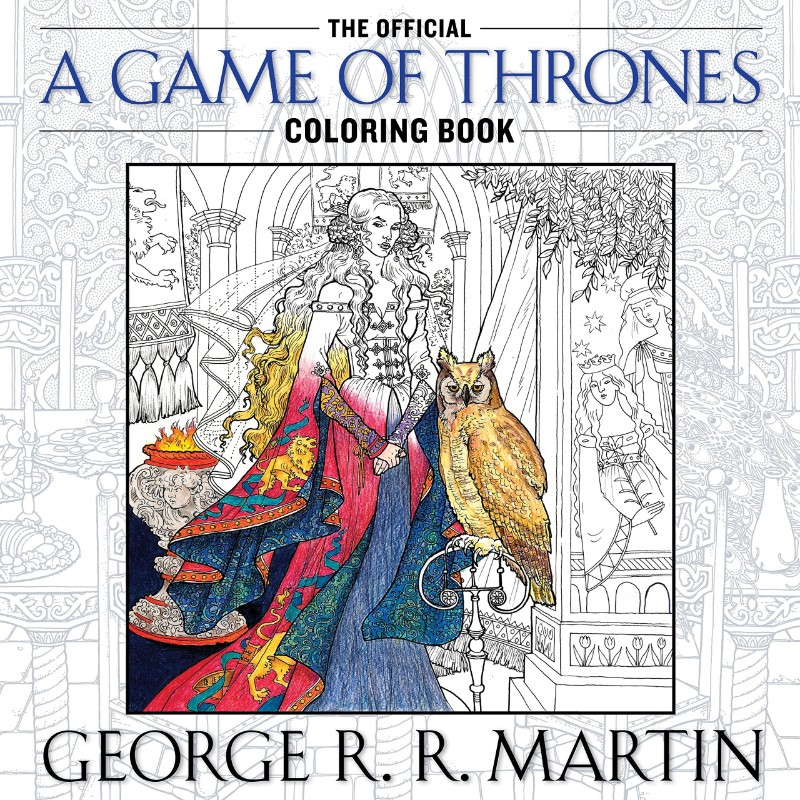 When winter has finally come, there's no better way to spend it than taking a trip to a world where the most magical things happen. If you miss seeing your favorite kings and queens onscreen, this collector's item will bring you to their world. 
Buy The Official A Game of Thrones Coloring Book on Amazon
16. The Art of Nature Coloring Book: 60 Illustrations by Adams Media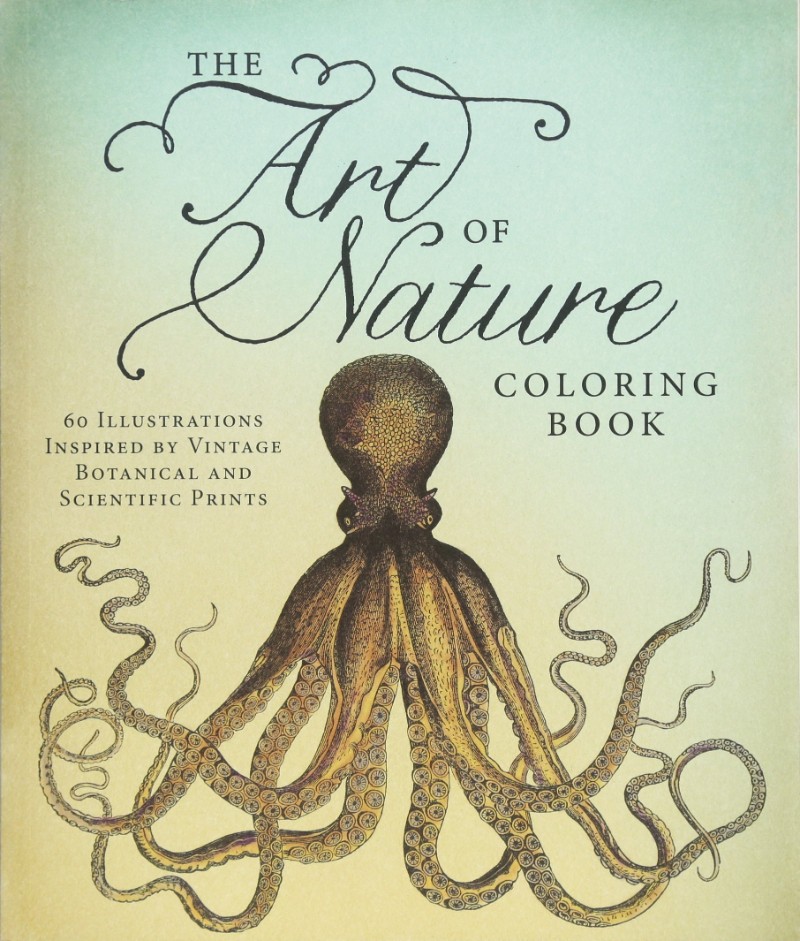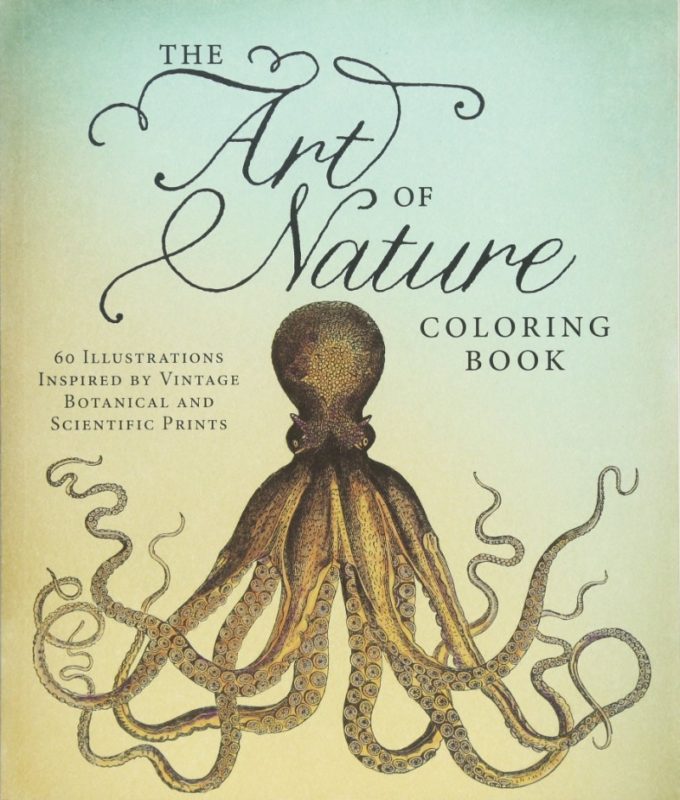 Find the world's most delicate botanical plants and unique animals with this book's prints that were handcrafted by 18th and 19th-century scientists. Once you're done coloring, you can use them to decorate your home with vintage-inspired illustrations. 
But The Art of Nature Coloring Book on Amazon
17. Lost Ocean: An Inky Adventure by Johanna Basford
Dive deep into the unknown and find majestic sea creatures in Lost Ocean. You'll easily get lost in a deep-sea adventure when you bring life into the sunken treasures and shells printed on this book.
18. The 1990s Coloring Book: All That and a Box of Crayons by James Grange
Instantly feel like a child in front of a television screen with this adult coloring book. Its pages include 90s shows, fashion trends, and movies that made the 90s very memorable. You'll even learn more about this colorful decade because this book includes fun trivia in some of its pages. 
Buy The 1990s Coloring Book on Amazon
19. Flora and Fauna: A Coloring Book for Adults by Karen Sue Chen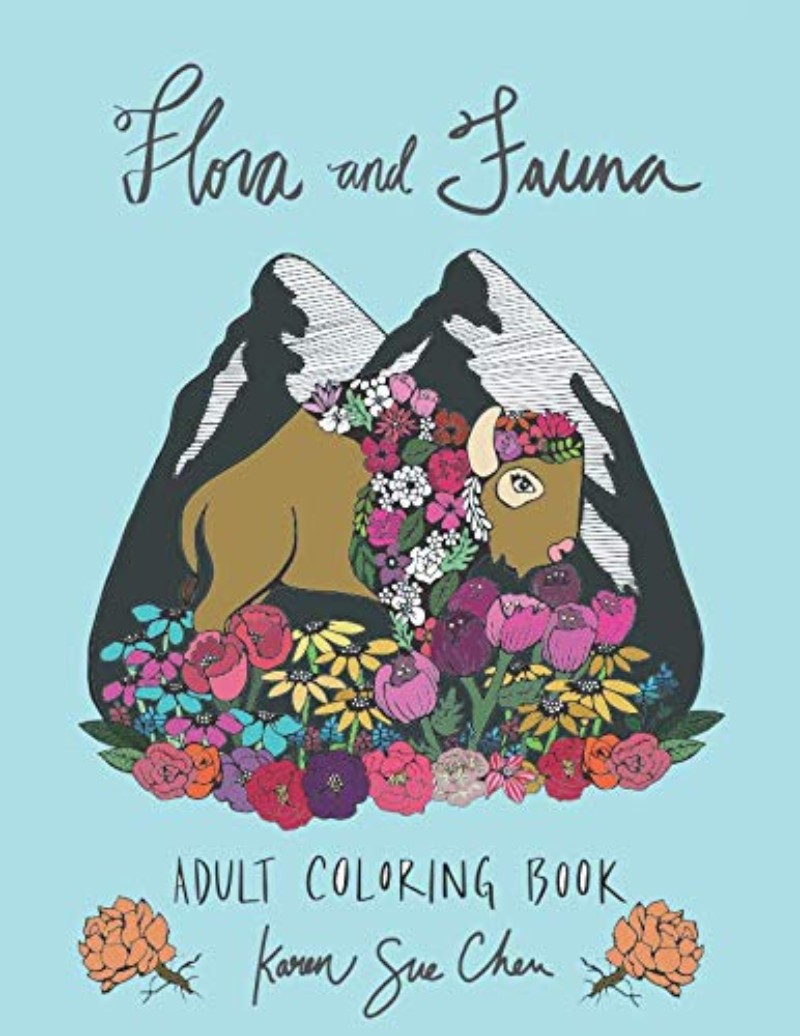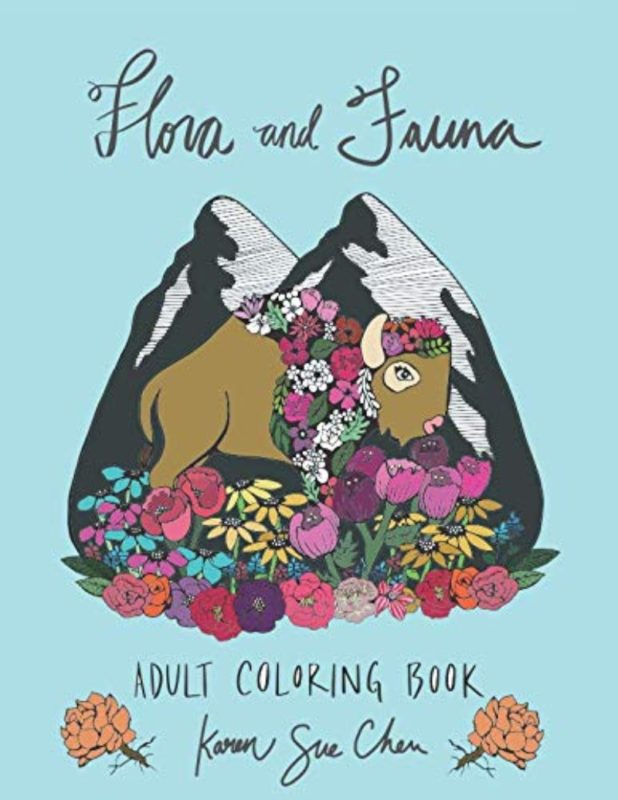 Embrace inner peace with these nature-inspired drawings by Karen Sue Chen. Flora and Fauna includes flowers and blooms that will bring out the artist in everyone.
Don't be afraid to use watercolor or gel markers with this book—its pages are thick, and the images are only printed on the front parts.
20. Classic Coloring: Jane Austen by Abrams Noterie & Anita Rundles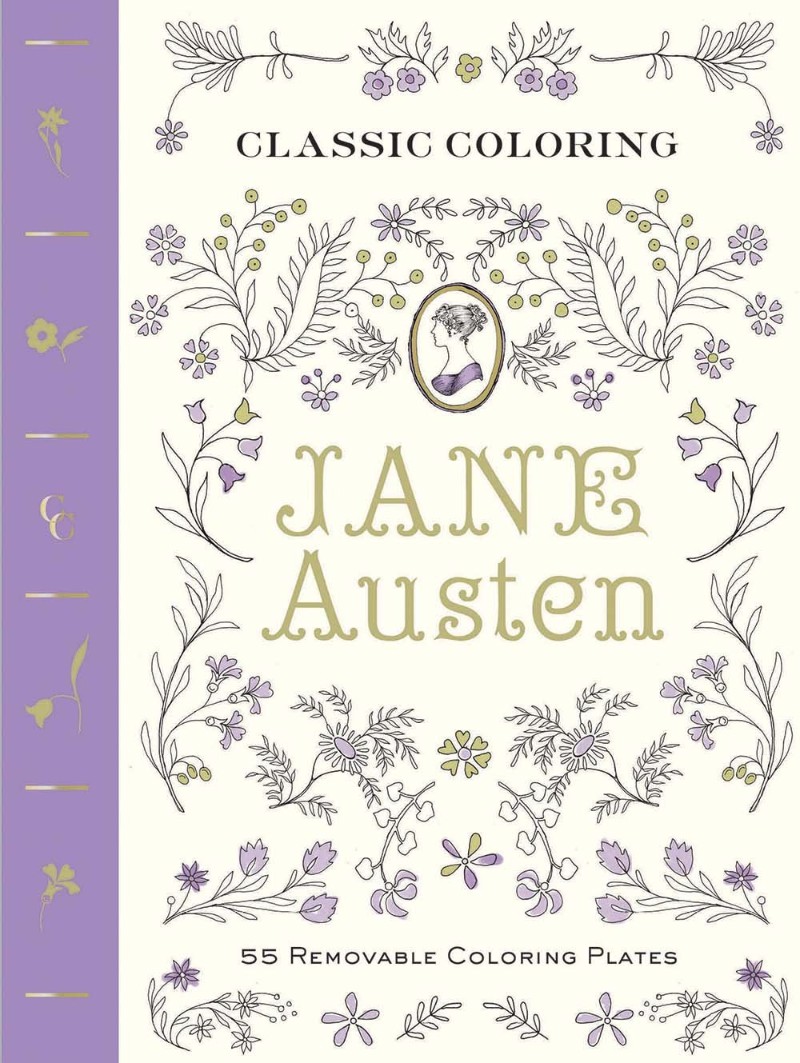 Bring your favorite Jane Austen characters to life with this book. If you can't choose between coloring and reading a classic, then this coloring book may just be the perfect compromise. 
Buy Classic Coloring: Jane Austen on Amazon
If you're having a lot of trouble focusing, or if there's a lot of free-floating anxiety in your head, then adult coloring books might just do the trick for you. It takes at least 10 minutes of your day to engage in this mindfulness practice, and you'll end up flipping through the pages to color another one.
With its countless benefits, it's about time that you grab your colored pencils and reintroduce yourself to a childhood pastime.